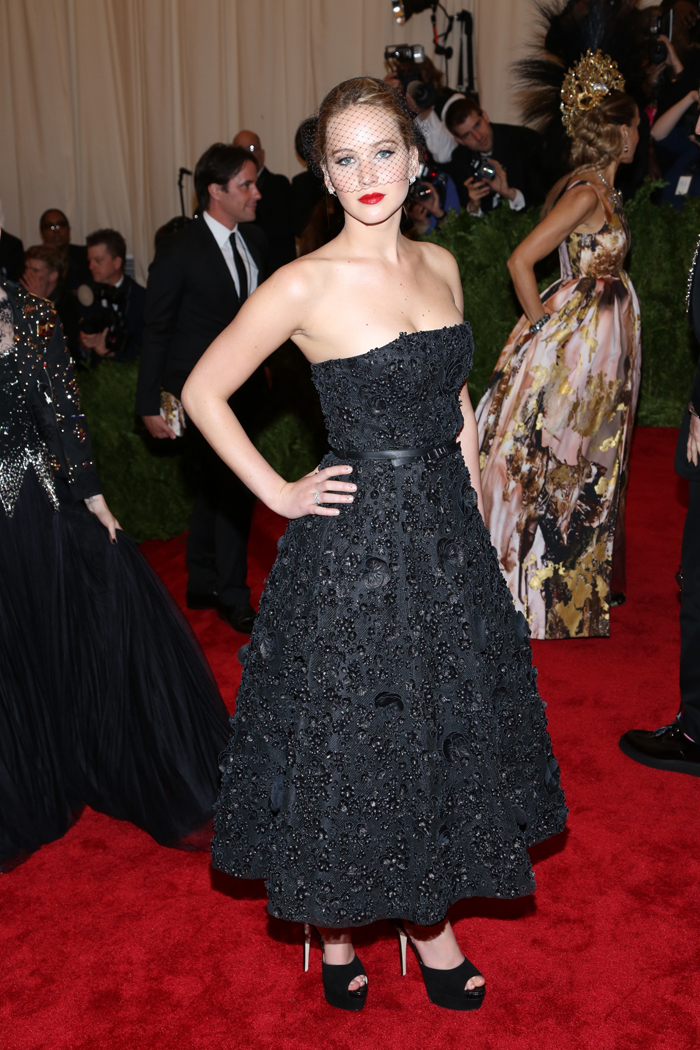 Jennifer Lawrence is under contract with Christian Dior now, so it's no surprise that she wore Dior on the red carpet at the Met Gala last night. Upon very close inspection, this gown is practically a confection in its lovely attention to jewel-encrusted detail with a slim, classy little belt, and the strapless look is one that JLaw can pull off well. The birdcase veil is the perfect accessory here, but the look overall doesn't match up well with the "punk" theme of the event.
If one throws the theme out the door, however, Jennifer is utter perfection in this dress except that the dark color disappears a bit on the red carpet. Her makeup is gorgeous and appropriate with bold red lips, soft eyes, and a pop of color on the cheeks. Those diamond earrings are very classic too. She's gorgeous!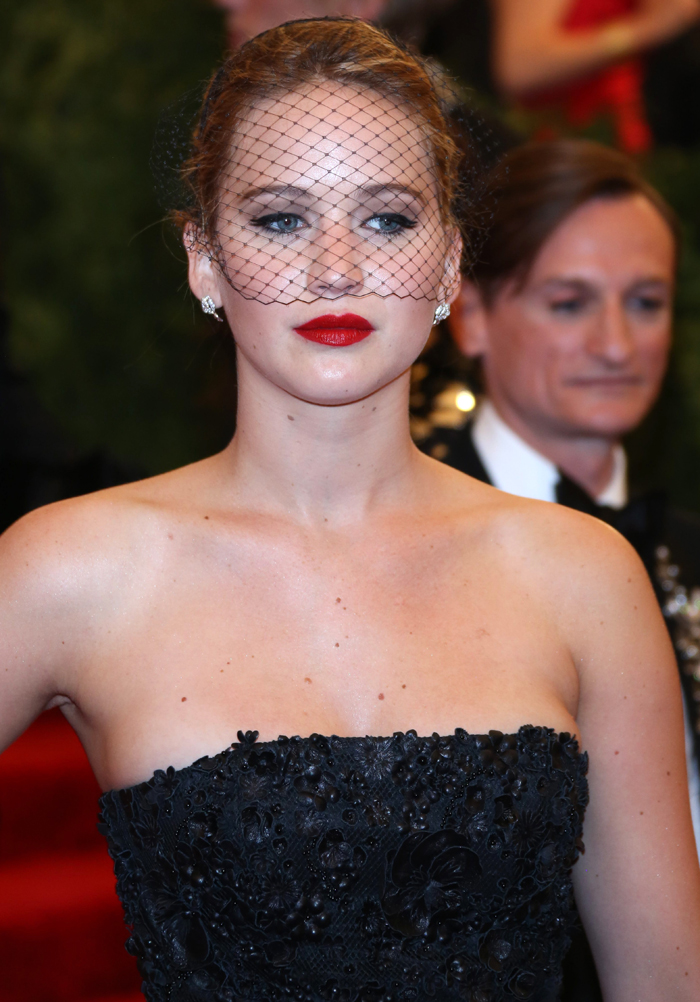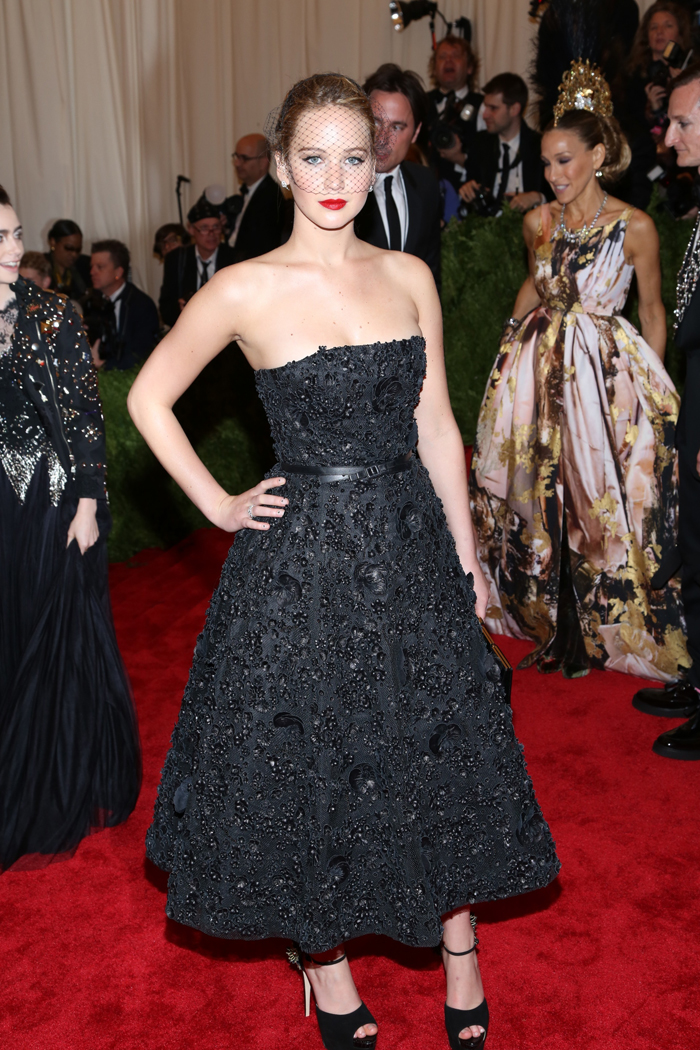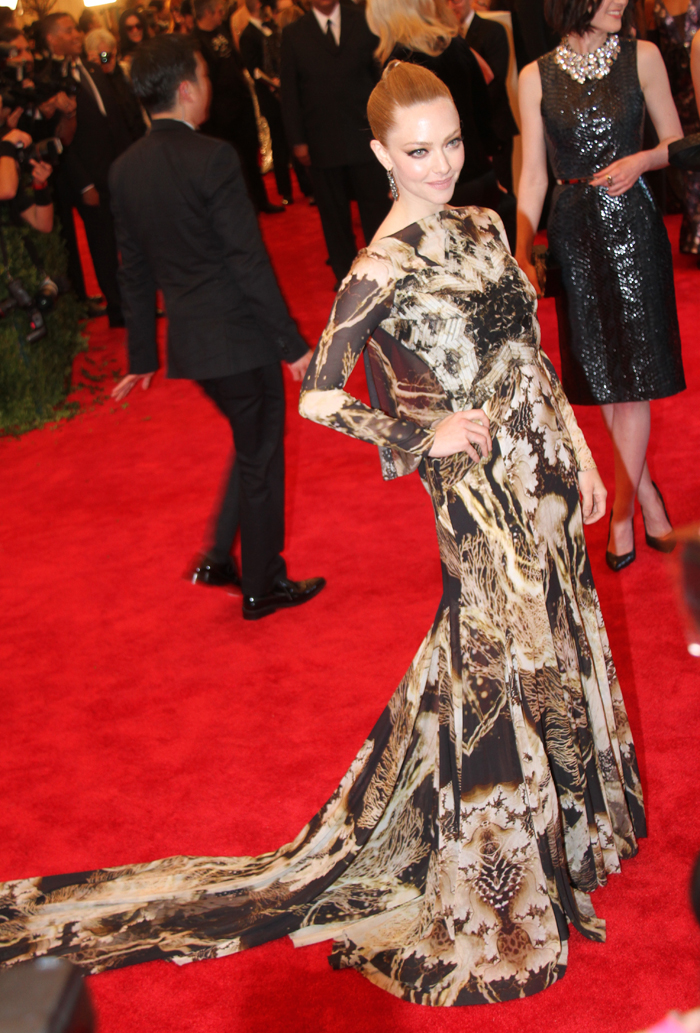 Amanda Seyfried went very brash in Givenchy (of course) with a bold print that she was working like crazy. The draped back of the dress is more interesting than the front, and the train of the gown is just right without going overboard. Amanda wisely toned down the makeup, and her slicked-back hair knew not to distract from the overall look. If this dress and jewelry combo didn't match the event's theme, it would have been too much, but Amanda wins this one.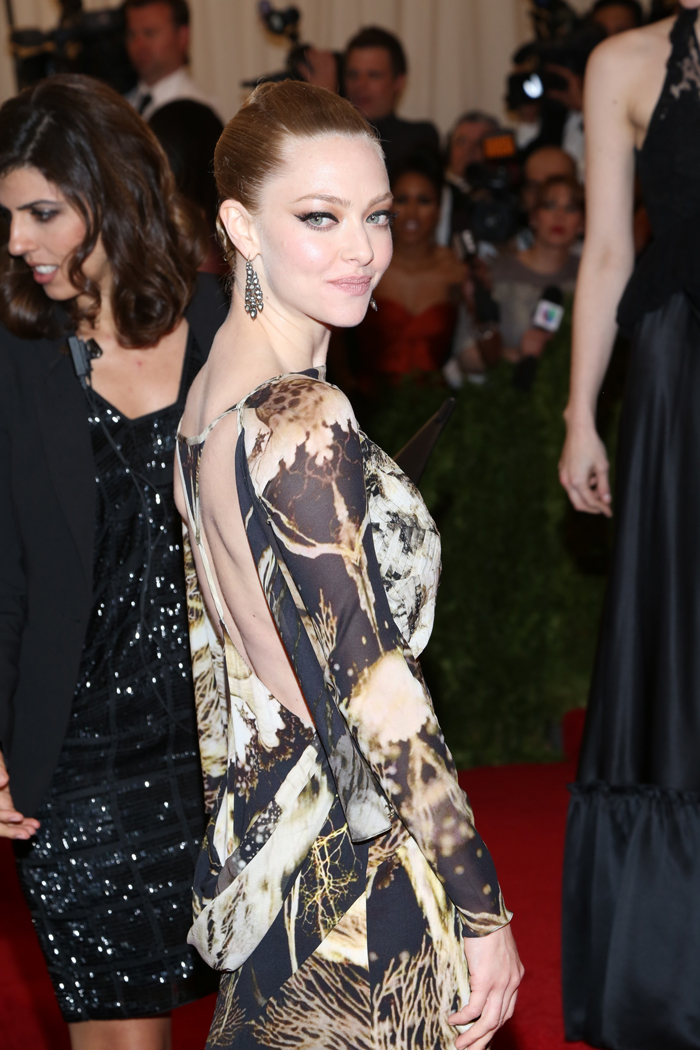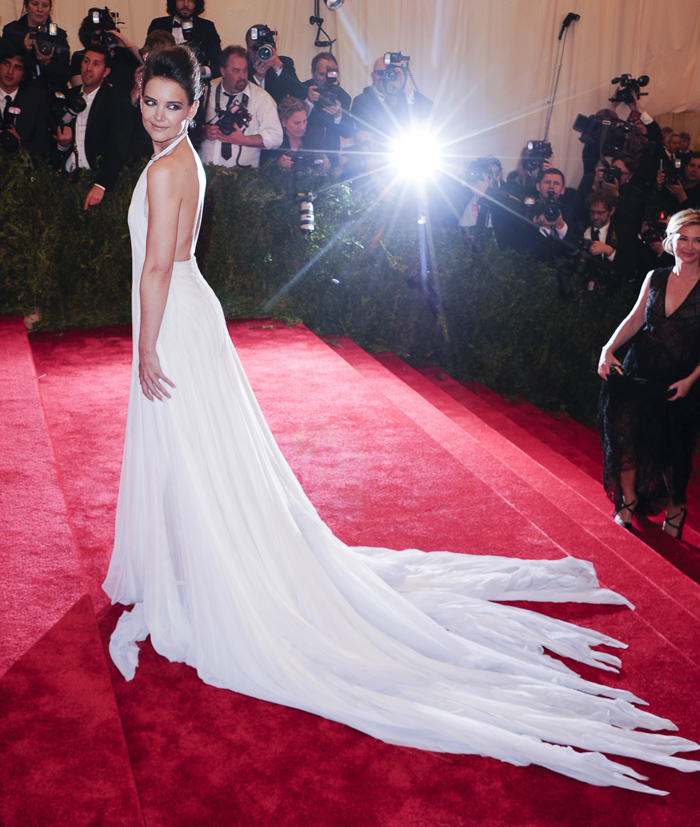 Katie Holmes gave it her all when gliding into camera view with this flowing Calvin Klein halter gown in the purest of whites, and she looks quite beautiful here but not very punk at all. There's just too much dress here! Further, the gown doesn't flatter Katie's figure and makes her look a little bit frumpy, which is odd when one considers the bit of side boob on display. Her hair and makeup are quite dramatic and nearly appropriate to the event though. Nice effective smoky eyes.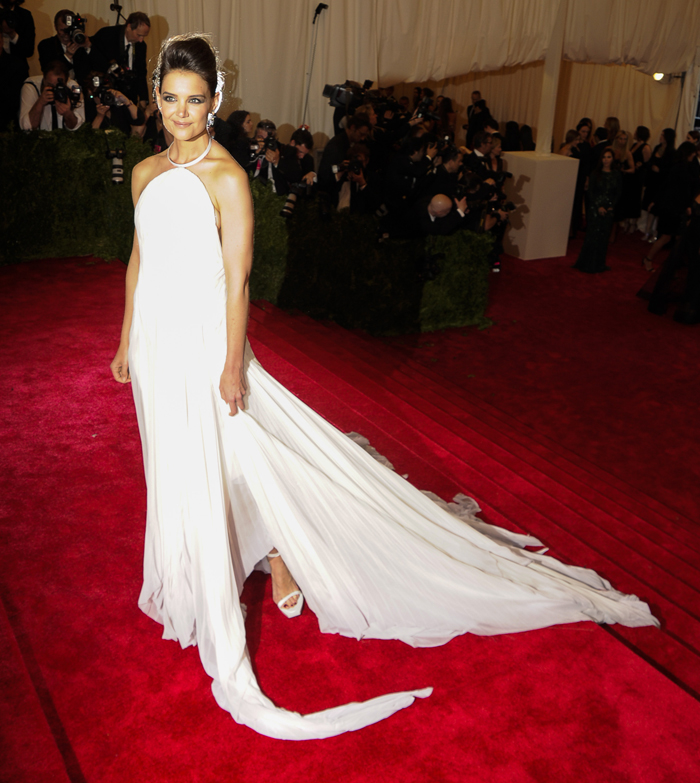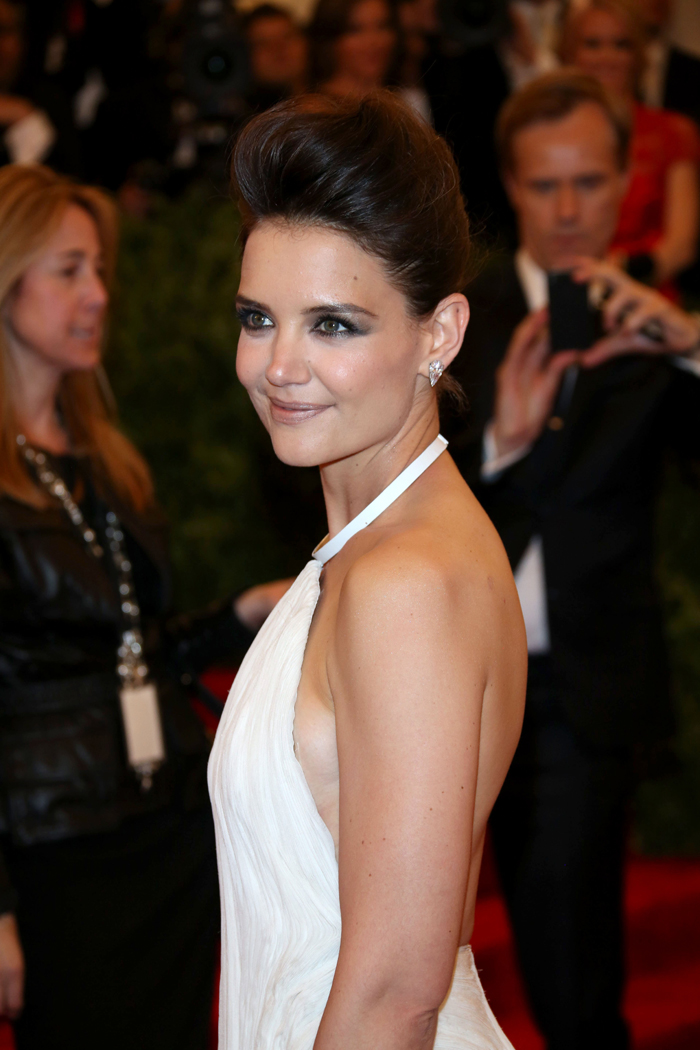 Photos courtesy of WENN