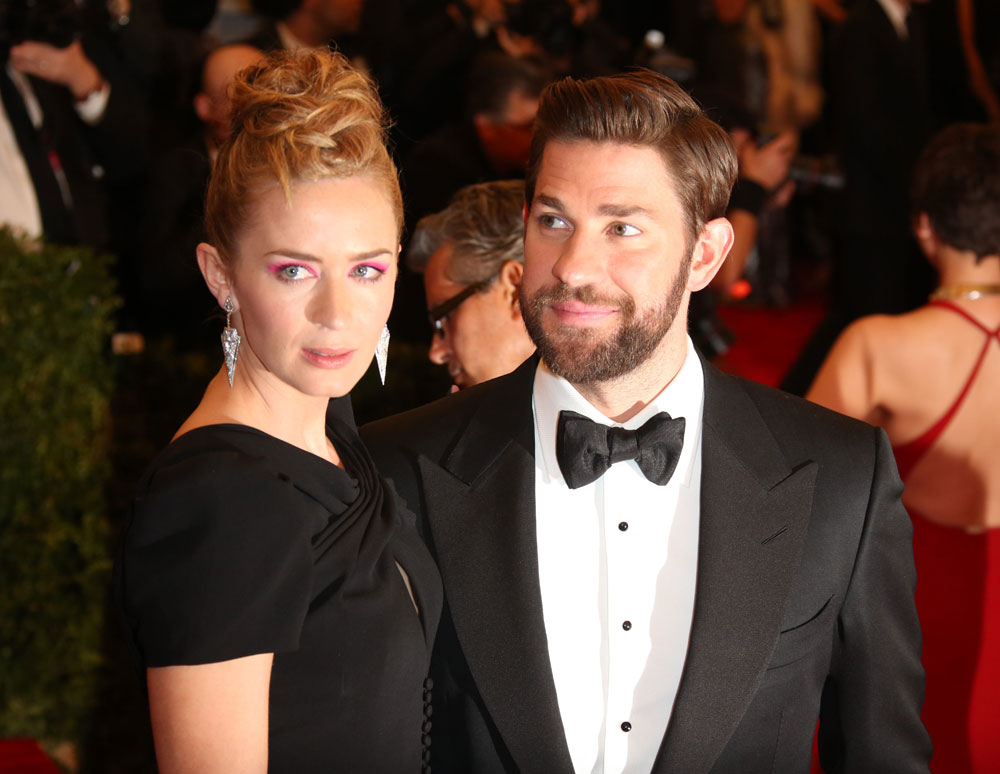 I didn't think much about John Krasinski until I saw him in Promised Land with Matt Damon. Damon can get me to watch anything, and maybe Krasinski seemed hotter just by being in proximity to Damon, but I also noticed what a solid actor he is, and how easy he is on the eyes. He holds his own. (Although I give the movie a B-. It's decent, but predictable.) So it's nice to learn more about Kraskinski, and to realize he's a standup guy too. Most of you reading this surely already know this, so forgive me for being late to the table. Slide over and make some room for me!
Krasinski of course got his start on The Office, and he's stayed there for all 9 seasons. He only has the nicest things to say about the show, which has its finale next week. It's refreshing to see a guy with a burgeoning movie career stick with the TV show that made his career, and speak highly of it. He could have easily left years ago when he started to score romcoms but he stuck with The Office and has so much gratitude for the show. Krasinski did a new interview with US Weekly in which he sang the show's praises:
Tell US about the final day at work.
The last show we taped was everyone exiting the office. We were all joking around and after one of the takes, [executive producer] Greg Daniels said, "That's the end of The Office!" It was a guy punch.

Spill: Which of your costars cried?
I don't think there were any tears. I'm saving mine for Barbara Walters! But the only thing that prevented us from having a meltdown is we're all so proud of the show.

Jim's deadpan reaction shots were a hallmark. Tough habit to break?
I wish I could say I was professional enough to never look at a camera on another job, but that's already been blown several times.

What's your takeaway from the whole experience?
To say this show gave me everything is the biggest understatement. I was a waiter before The Office, so to me, this was a winning lottery ticket. Everything about my life has changed.
[From US Weekly, print edition, May 20, 2013]
That's so nice! This is the real reason why I have a new crush on Kraskinski, though. It's a few days old now but have you seen his lip sync battle with Jimmy Fallon? If you haven't, you owe it to yourself to watch this. If you have limited time, skip to 4:00 to see Fallon rap like a master. Krasinski somehow manages to top him while doing Run DMC though, he's such a showman! Then skip to 7:20 to see them do Boys II Men "I'll Make Love To You." This makes my week.
Oh and I should talk about The Office! I don't watch it (yet, I could still pick it up!) but this week was the penultimate episode and Dustin at Pajiba is saying it was awesome. (Spoilers on that link if you haven't seen it yet.) A lot of people are going to be so sad that show is ending. I wish I could say the same thing about fellow NBC show Community. I'm still trying to get over how that wonderful show has been so thoroughly beat-down and butchered. I'll focus on Kraskinski again to get my mind off of that. What a tall drink he is.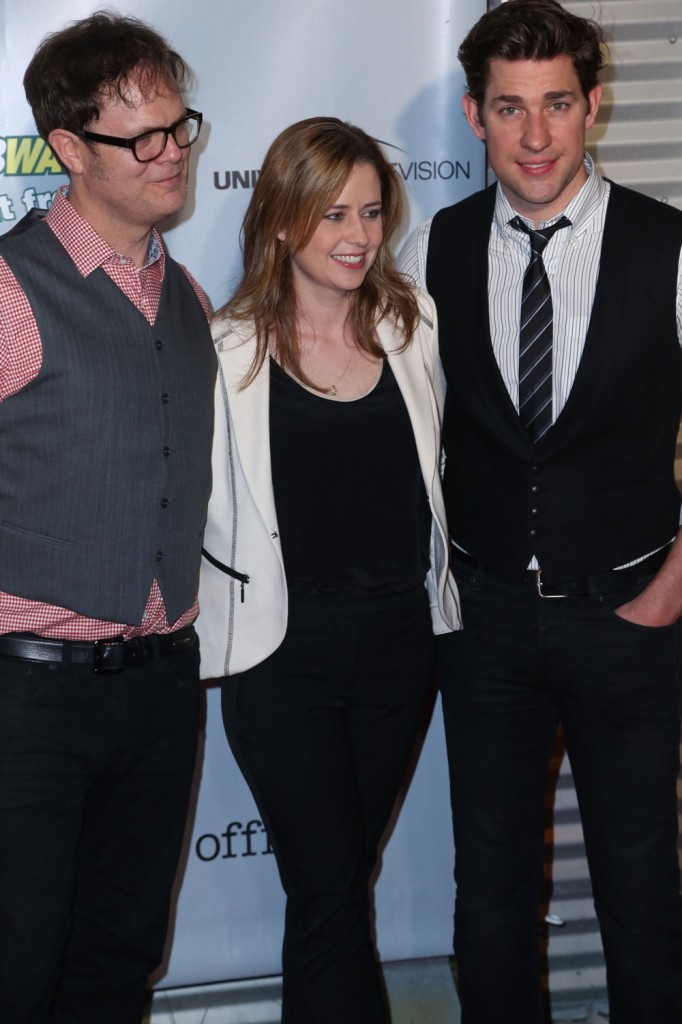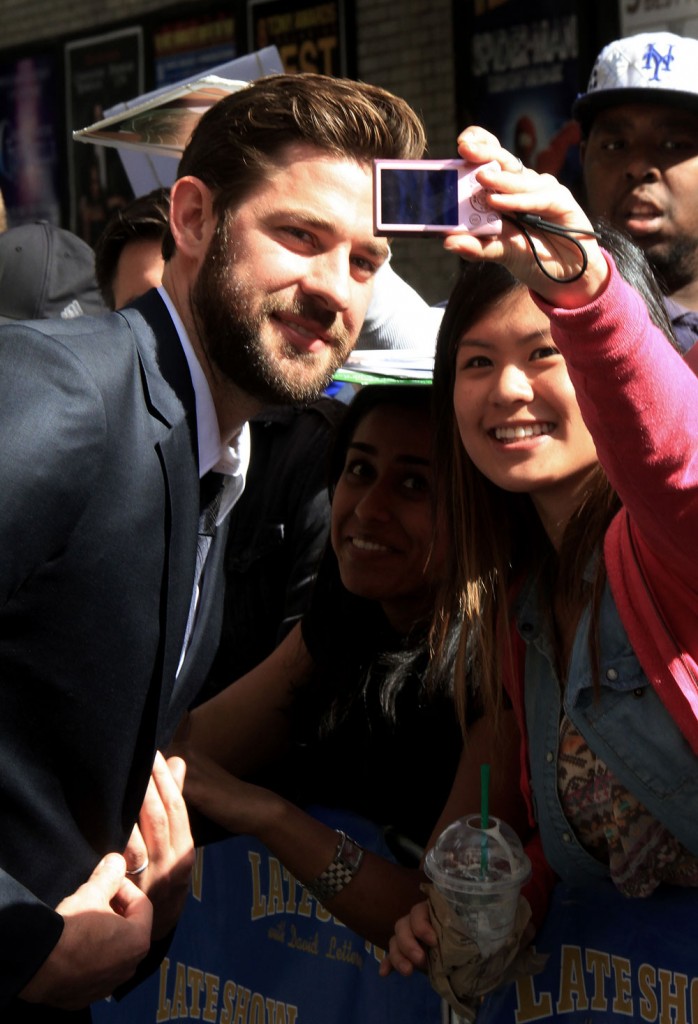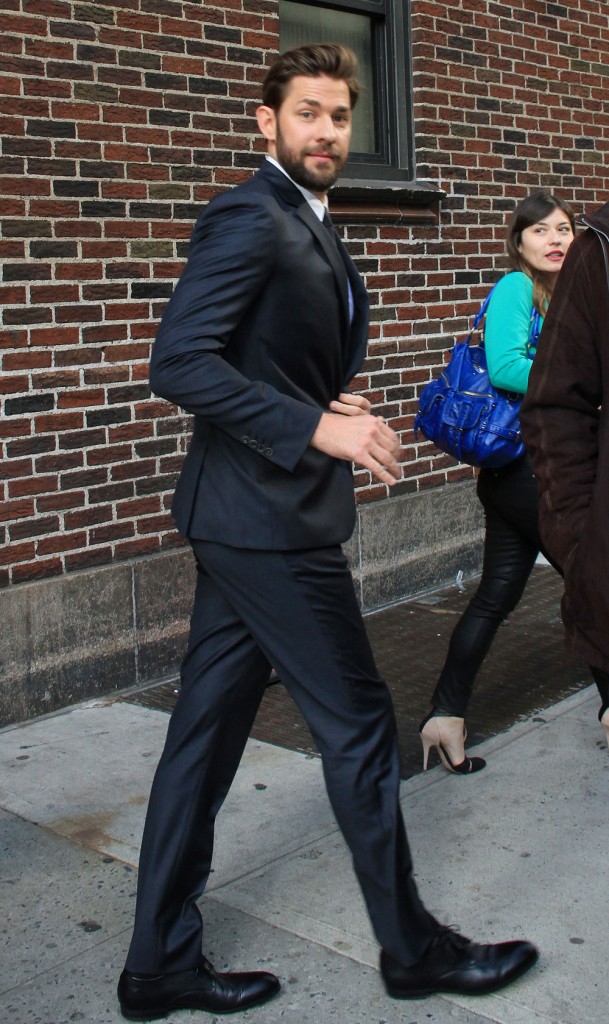 Photo credit: WENN.com