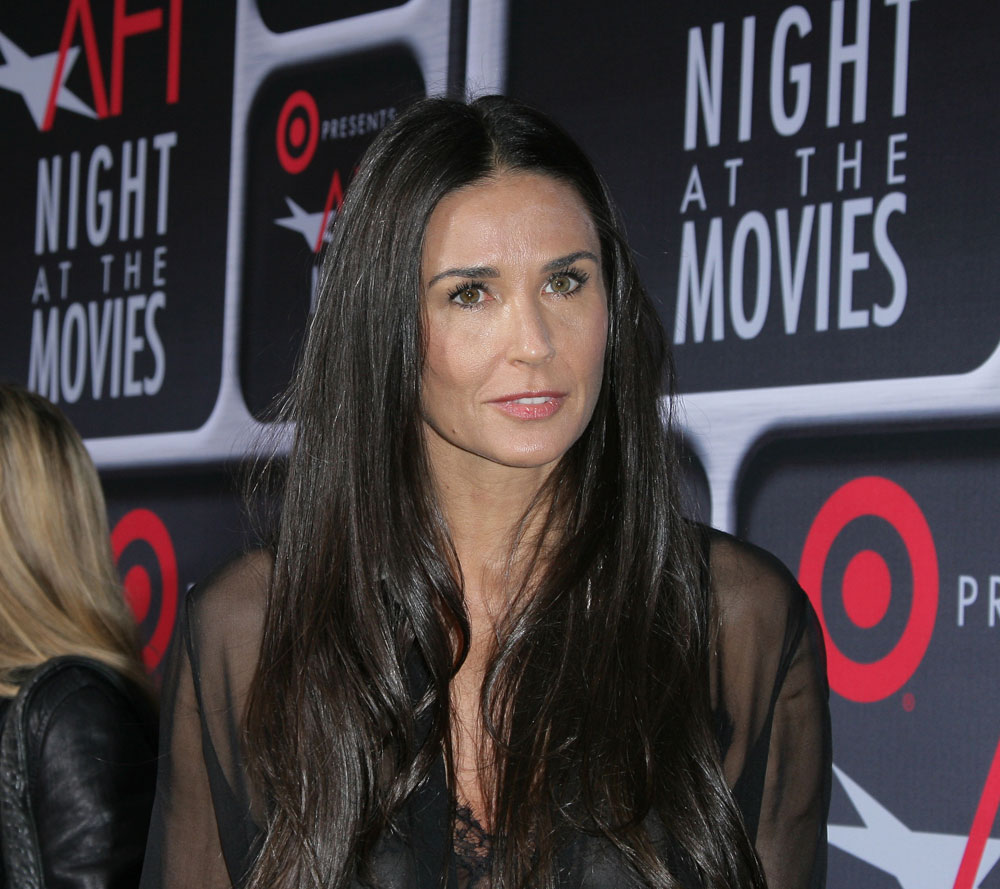 We've heard for some time that Demi Moore is dragging out her divorce from Ashton Kutcher over money issues, as in she feels she's entitled to more than he's offering her. Back in March, Radar reported that Demi Moore thought it was "only fair that she be compensated for the nearly 10 years she was with Ashton. They claimed that she was still hurt and humiliated by their breakup, and was striking back "the only way she knows how." Demi's career has cooled considerably since she hooked up with Ashton in 2003, and she wants a chunk of his money. The NY Post has details of her monetary demands in the divorce, and they say she's going after stock Ashton owns in an Internet investment fund he co-founded. Ashton's share is worth $20 million and Demi wants half.
Ashton Kutcher's contentious divorce with Demi Moore has now spiraled into a $10 million battle over his venture capital fund with Madonna's manager Guy Oseary and billionaire Ron Burkle, Page Six can exclusively reveal.

Kutcher and Oseary earlier this month announced their fund A-Grade investments, set up to invest in tech start-ups, was valued at $100 million and they were raising money from outside investors.

But a source familiar with the proceedings between Kutcher and Moore, who split in November 2011, told us, "Ashton and Demi are still not divorced, and no settlement has been agreed, even though they have been in negotiations for over a year. Ashton made a lot of money after they married, but he doesn't believe he owes her as much as she is asking for."

Our source continued, "Ashton set up A-Grade with Oseary and Burkle in 2010, when he and Demi were still together, but he recently told her lawyers the fund had not made substantial money. In fact, he claimed he had only put about $1 million into it.

"Now it seems Ashton and Oseary were working towards a private offering based on a valuation of $100 million. Ashton owns 20 percent of the fund, under California law, Demi should be entitled to half of his share — $10 million."

Kutcher and Oseary made their announcement at Techcrunch's Disrupt NY conference in early May, a move that sources close to Demi describe as "audacious and narcissistic." Companies their fund has invested in include Airbnb, Shazam, Path, Flipboard, Foursquare, Uber, Spotify, Fab.com and Soundcloud.

Kutcher, 35, is TV's highest-paid actor for "Two and a Half Men," which netted him $24 million between May 2011 and May 2012. The last major payday for Moore, 50, was $2 million for 2003's "Charlie's Angels: Full Throttle." Kutcher is now dating Mila Kunis.

Kutcher's rep didn't get back to us. Moore's lawyer William Beslow wouldn't comment.
So I guess the Post is saying that Ashton claimed the fund was worth the $1 million he put into it, but he tried to hide the fact that the company was valued at $100 million. The company probably makes only a fraction of that, but she wants a percent of what Ashton and his partner claim it's worth.
Many of you will say that Demi should just stop going after Ashton's money and should try and live off whatever she has and is making – which should still be considerable by normal standards. It's hard to feel sorry for a woman who made millions during her career and still does an occasional movie. I get why she's doing this though, she's used to living the high life and she doesn't want to have to cut back at this point. Plus you can't say that she didn't raise Ashton's profile considerably. He was the kid from Punk'd, That 70s Show and Dude Where's My Car? before he got with Demi. I don't think he'd be as big of a star without her. So I understand Demi's stance and I won't condemn her for trying to get a chunk of Ashton's money. Whether she's due some of his Internet investment company is up for debate though.
Demi is too stuck in this old relationship. She's been bedding random young guys to console herself but she still seems hung up on Ashton. She should focus on her professional career and try to get something going. She would be great on television and it would do wonders for her image. Whether she gets what she's asking for in the divorce or not, she needs to switch things up. Maybe that's what she's doing with her yoga practice and that young Sikh guy she's boning. Things may already be looking up for her.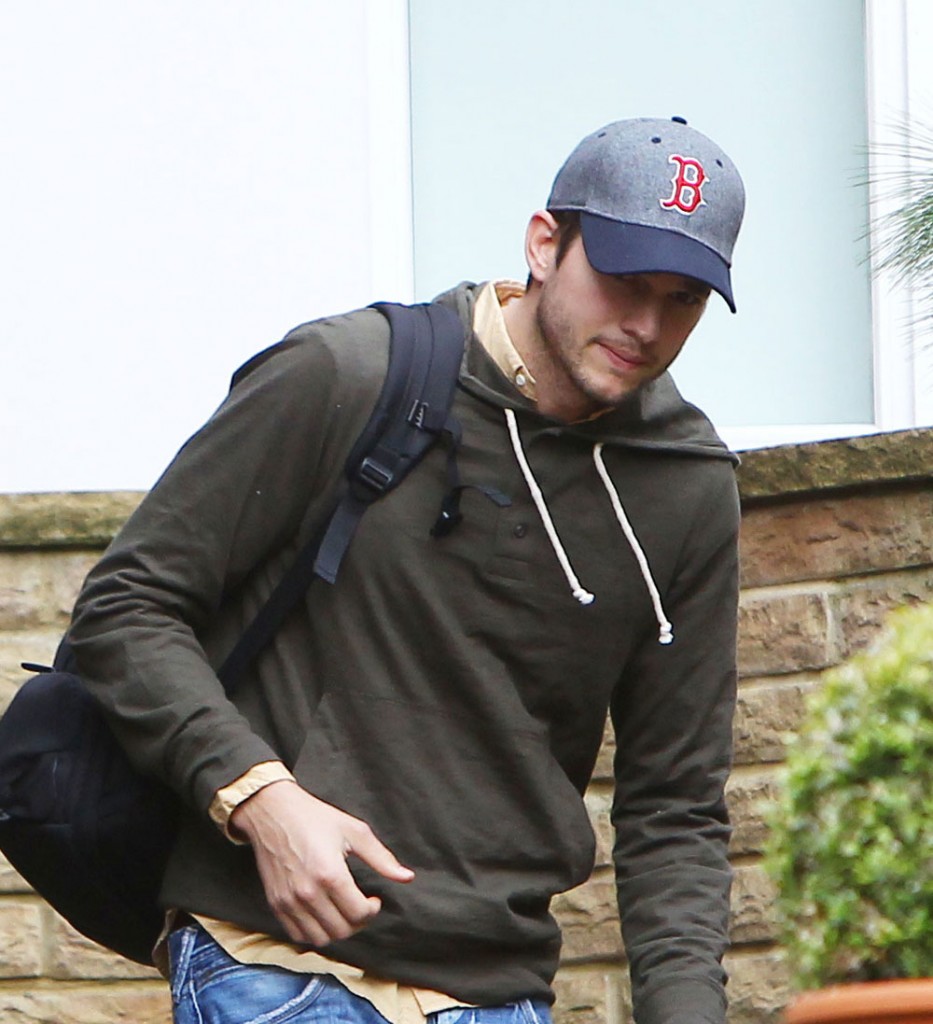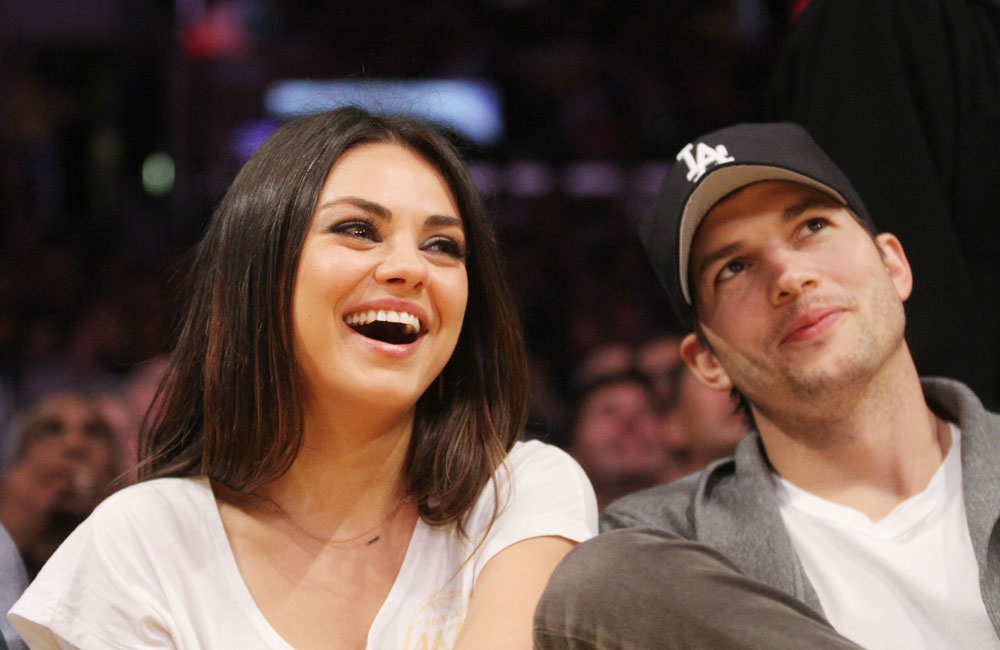 Ashton is shown at a Laker's game in February and out alone in April. Demi is shown earlier this month. Photo credit: WENN.com