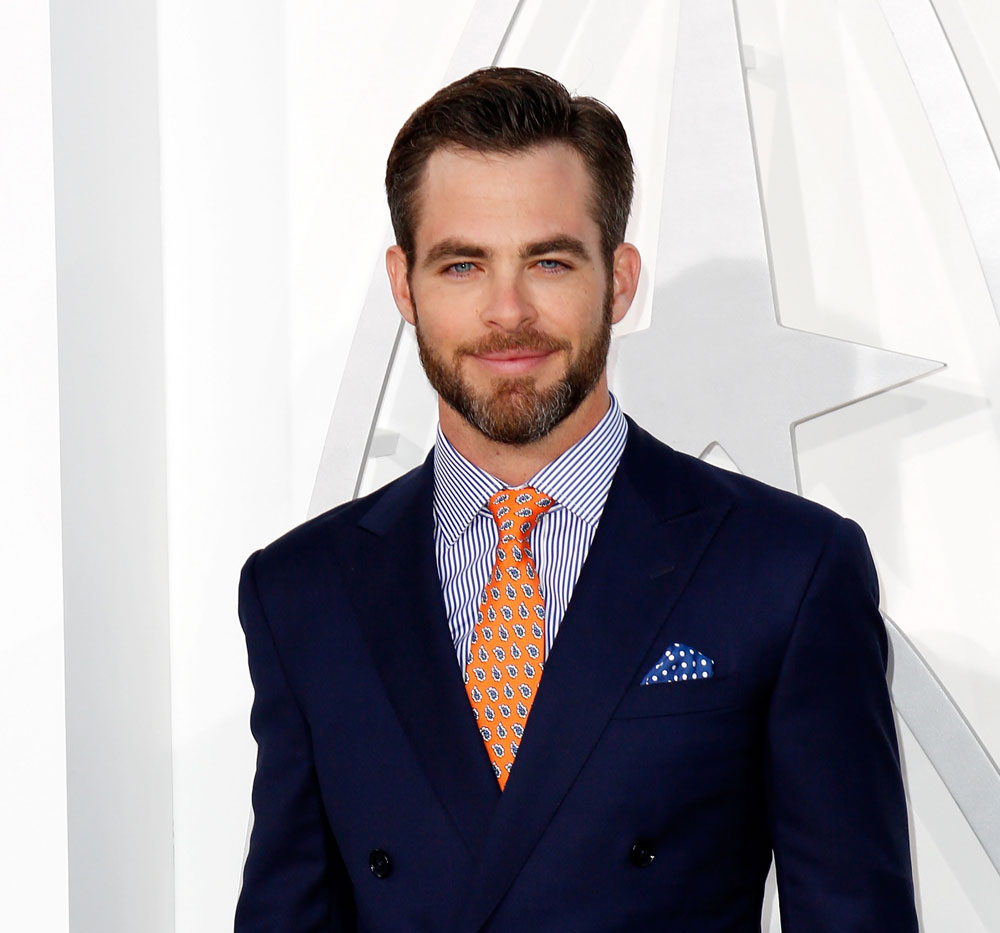 I'm going to go see Star Trek into Darkness with Kaiser tomorrow and I'm so excited about it! We don't live too far from each other (although we met by coincidence on the Internet) so it's nice that we can hang out and see what's supposed to be an incredible movie. (We just wish Bedhead could come out with us!) Critics are raving about the second of JJ Abram's Star Trek installments. Earlier this week I saw the first 2009 Star Trek reboot and was amazed at how good it was. I'm not a huge Trekkie but I have an older brother who watched Star Trek constantly when I was growing up so I'm familiar with the characters. Abrams really did justice to the backstory behind our favorites on the USS Enterprise. The characters and their relationships were believable, the plot was funny and exciting, and I was highly entertained. That first film got a 95% on Rotten Tomatoes and Into Darkness is clocking in at about 87% so it's supposed to be good.
Anyway Pine did an excellent job as arrogant but heroic James T. Kirk. I wasn't that fond of him before I saw that film but I am now! Pine was on Ellen recently and she asked him about his ideal woman, and about his fans, who are called The Pine Nuts. I know about you Cumberbitches/people, but I've never heard of Pine Nuts before. These fan group names are getting so creative. Here's more:
Chris Pine may not have a lady in his life, but the single star knows exactly what he wants in a woman. During a May 16 appearance on The Ellen DeGeneres Show, the 32-year-old Star Trek Into Darkness actor confirmed Us Weekly's report that he is a "single man" after splitting with model Dominique Piek earlier this year.

"What would you be looking for when you are looking for a woman?" DeGeneres asked the blue-eyed actor.

"I don't know," Pine shrugged. "I think anything that any normal man would be looking for: intelligence, beauty and a sense of humor. . . You have to be able to carry a conversation after the initial attraction kind of dies down."

During their chat, DeGeneres also tried to make Pine tear up after he revealed in Men's Health that he cries "all the time." The 55-year-old talk show host also asked the California native about his legions of admirers. "My fans have designated themselves the Pine Nuts," he told DeGeneres.

"Let's talk about your Pine Nuts," DeGeneres said as she presented the actor with a pair of yellow briefs. "What do they do, the Pine Nuts?"
Laughing, Pine replied, "They're just a nutty bunch!"
I like that Chris put "intelligence" before beauty in his ideal partner list. I don't know how accurate that is. After all, he's dated Audrina Patridge, Olivia Munn and a model called Dominique Piek. Dominique and Chris broke up in late April, and there were rumors that he was controlling and she was sick of it. With those type of ex partners, I'm not buying that he's into "intelligence" first, but I could be wrong. Whatever Chris is into, it's not settling down. He's said he wants to be like George Clooney in his relationships and isn't looking for marriage and kids anytime soon.
So I guess you can't count me among the Pine Nuts yet. I like him just fine as Captain Kirk though, and he's definitely easy on the eyes.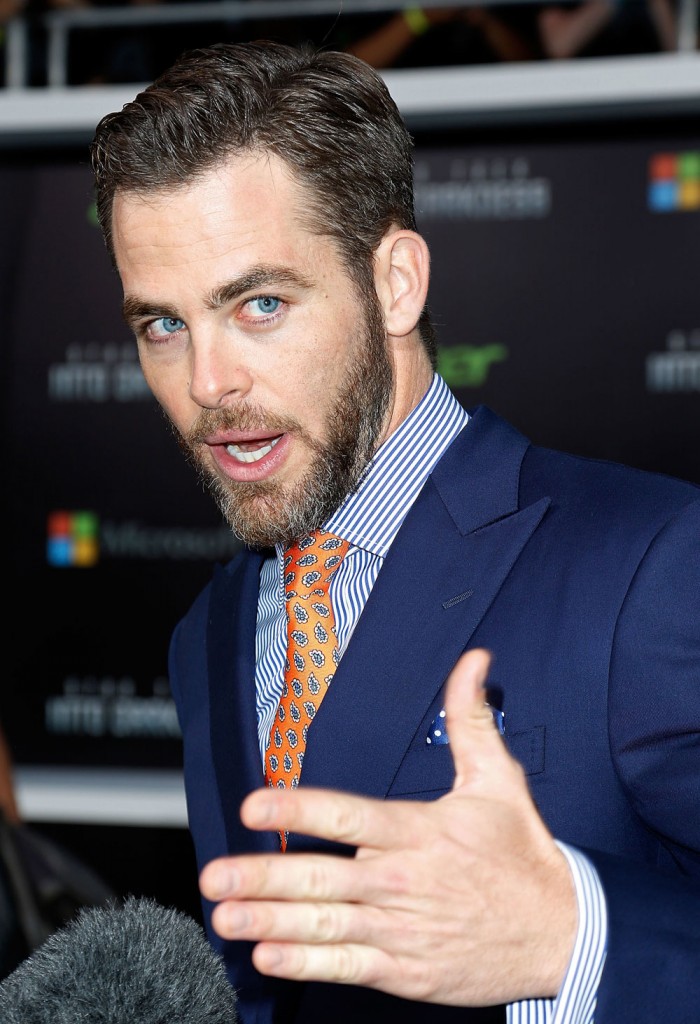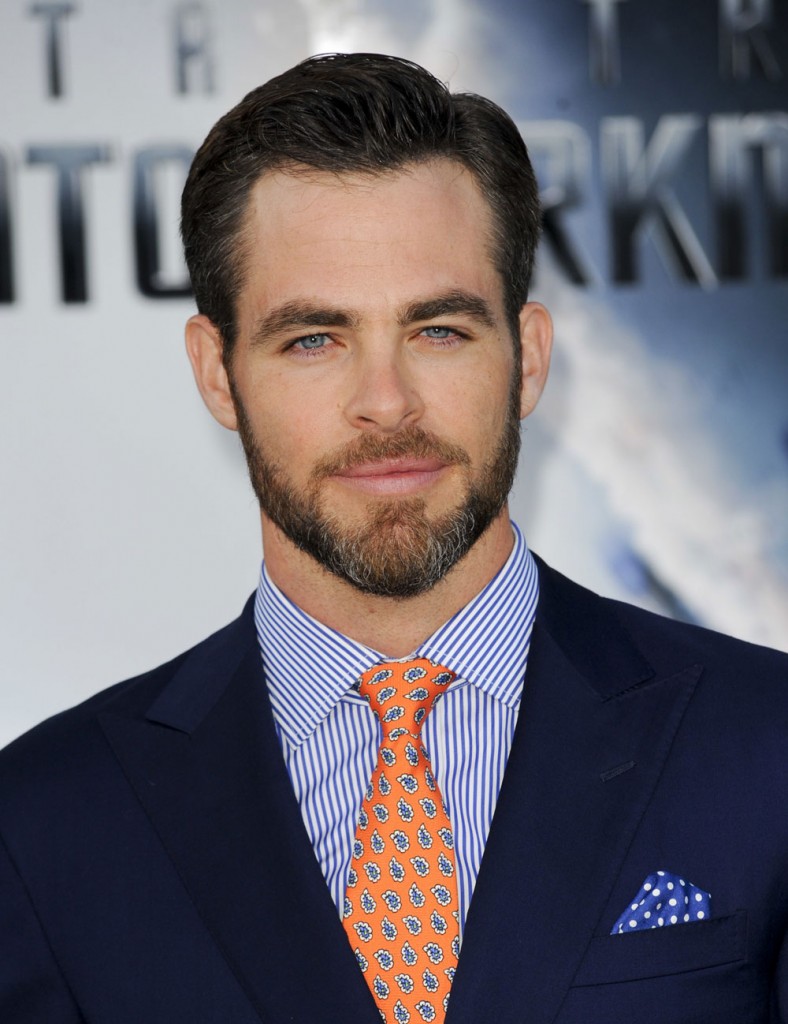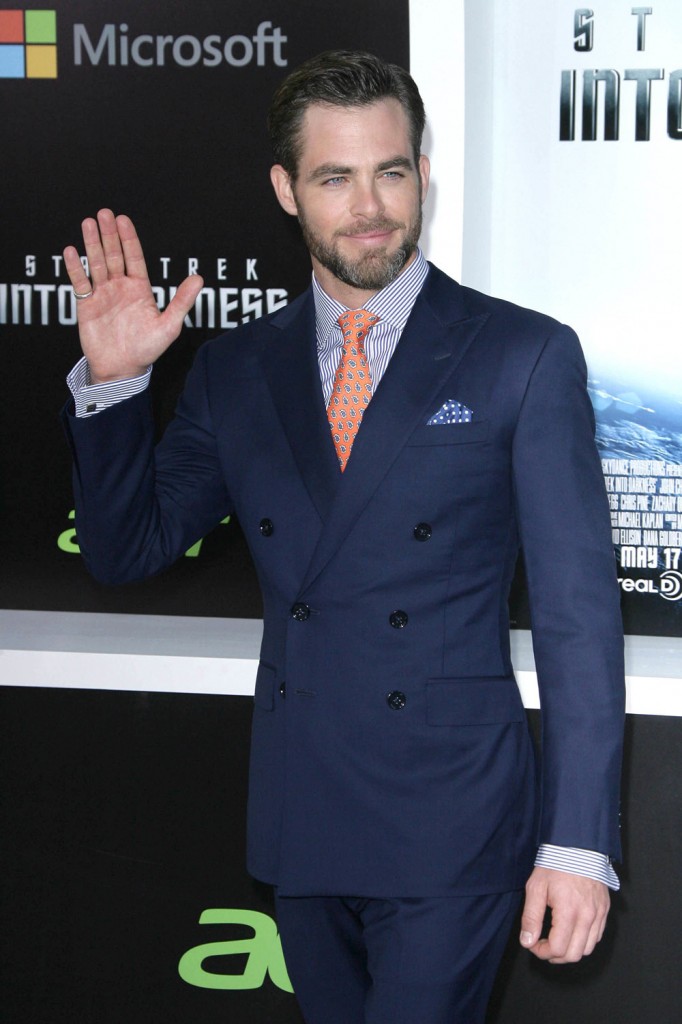 Chris Pine is shown outside Jimmy Kimmel on 5-16-13 and at the STID premiere on 5-15-13. Credit: WENN.com