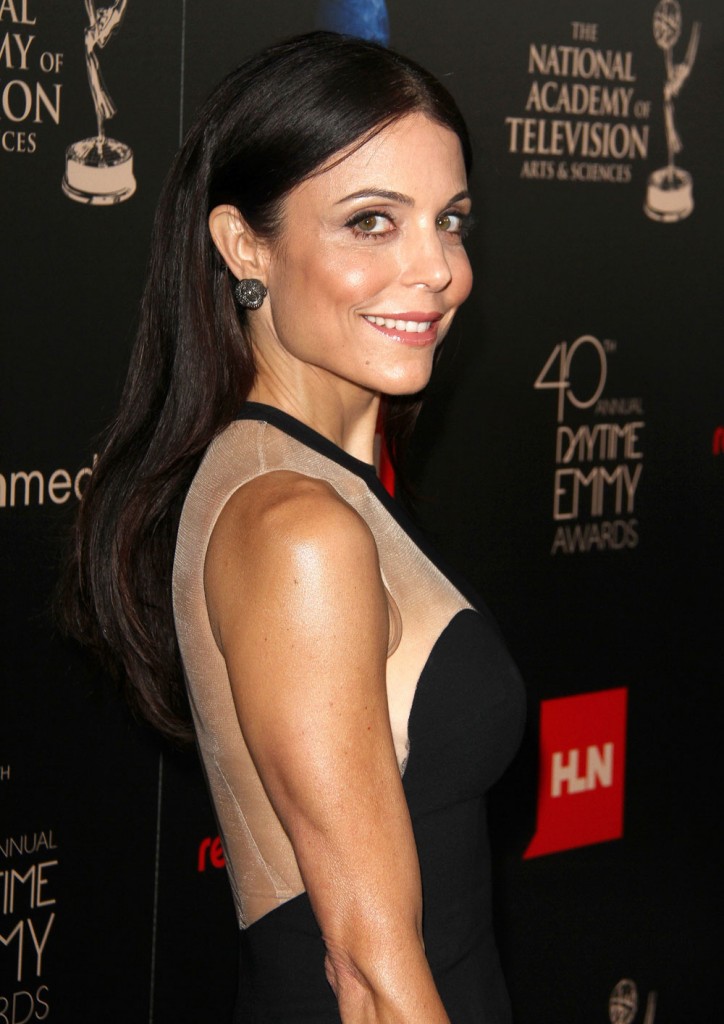 There are two competing stories out about Bethenny Frankel's ongoing, protracted divorce and custody battle with her live-in ex, Jason Hoppy. The story which was published first, and which I believe is the true version of events, is in Life & Style. L&S claims that Bethenny is seeking sole custody of her four year-old daughter with Jason, Bryn. That's basically all L&S says, along with some background and the fact that Bethenny and Jason were in court for an "emergency custody hearing" yesterday. So if you ask me, that story comes from Jason. It has just the facts, no one is painted as a victim or a villain, and we know that Bethenny is the one seeking full custody.
Compare that version of events with a story that US Weekly published later, at the end of the day, claiming that Jason is making Bethenny's life so hard by refusing to move out of their shared apartment, blocking cameras filming for Bethenny's talkshow, and seeking sole custody of their daughter. We know who this story comes from:
Feuding exes Bethenny Frankel and Jason Hoppy may have called off their nearly two-and-half year marriage in December 2012, but the legal fallout is far from over. On Thursday, June 20, the exes met once again in court to duke it out over custody of their 2-year-old daughter Bryn.

"Today was really difficult for Bethenny," a source close to the Skinnygirl mogul tells Us Weekly. "The divorce is taking a toll on her. She just wants what's best for her daughter. She wants this divorce to be over and done with, but it's being drawn out by Jason. All Bethenny wants to do is move on."

Adds another insider: "Jason calls paparazzi to set up shots of him hanging out with Bryn and being father of the year while he has on his wedding ring."

Frankel, 42, and Hoppy, 41, are currently both vying for primary custody of their young daughter while they continue to cohabitate in their 3,400-square-foot Tribeca loft — where more drama unfolded about a month ago, when Frankel was taping a piece for her talk show.

According to a source at the shoot, "There were about 20 people over at the house. Jason freaked out and started snapping at everybody. He tried to stop the entire filming. Bethenny had to move the shoot into her bedroom." The source adds, "Jason has been making the living arrangements really uncomfortable and not a healthy living space for Bryn. Bethenny has had to leave ­so she takes Bryn to hotels so they can have alone quality time together where it's not uncomfortable in the apartment."

Eyewitnesses have seen Frankel spending time with Bryn at hotels like the Trump Soho and the Mondrian.
Poor Bethenny, going through the most difficult thing anyone could go through in their life. You know what? She just showed her hand completely in this US Weekly piece. She's mad that Jason is staying in the apartment she wants to keep, she's mad he blocked her camera crew, and she's trying to block him from seeing their daughter as a result. She probably doesn't want to pay child support either. Poor Bethenny, having to stay at luxury hotels. She can't try to find another apartment because that would mean that she's no longer fighting her ex tooth and nail on every point of contention. Also, she's complaining because Jason calls the paps? That's ripe.
Update: Oh here's yet another version. Radar claims that the court hearing was due to Jason complaining that Bethenny is keeping her daughter from him. "Jason is complaining that Bethenny won't let him see Bryn enough and that she's been spending all of her time with her at her friend's apartment and not in her own home.

"Bethenny's lawyer tried to handle Jason's complaint but the judge wants both parents in court to discuss Bryn."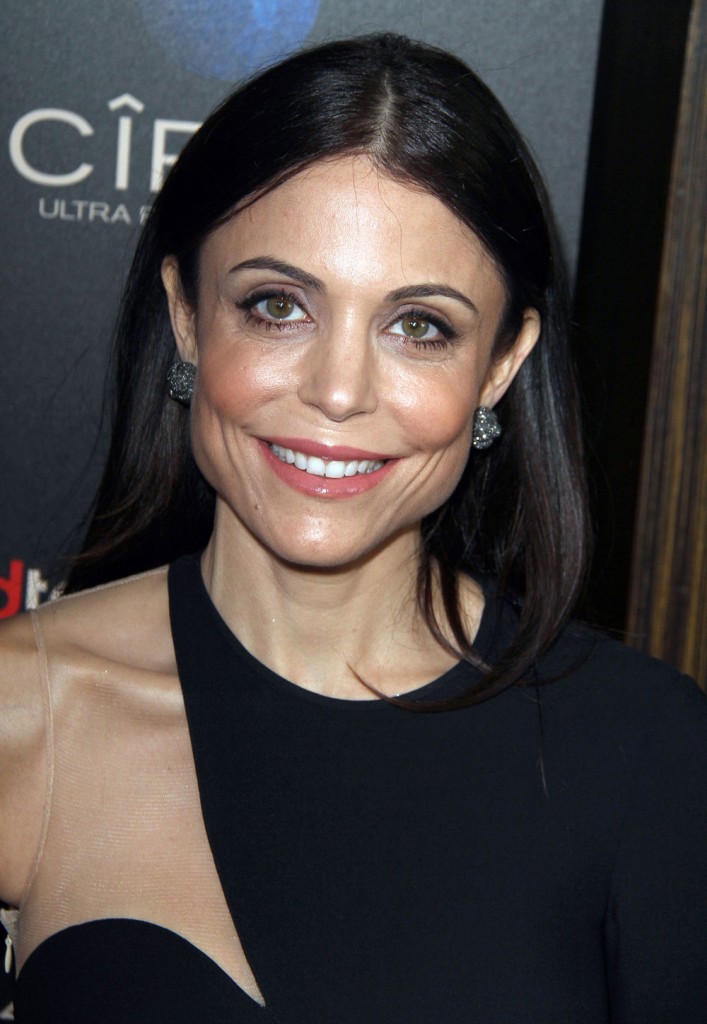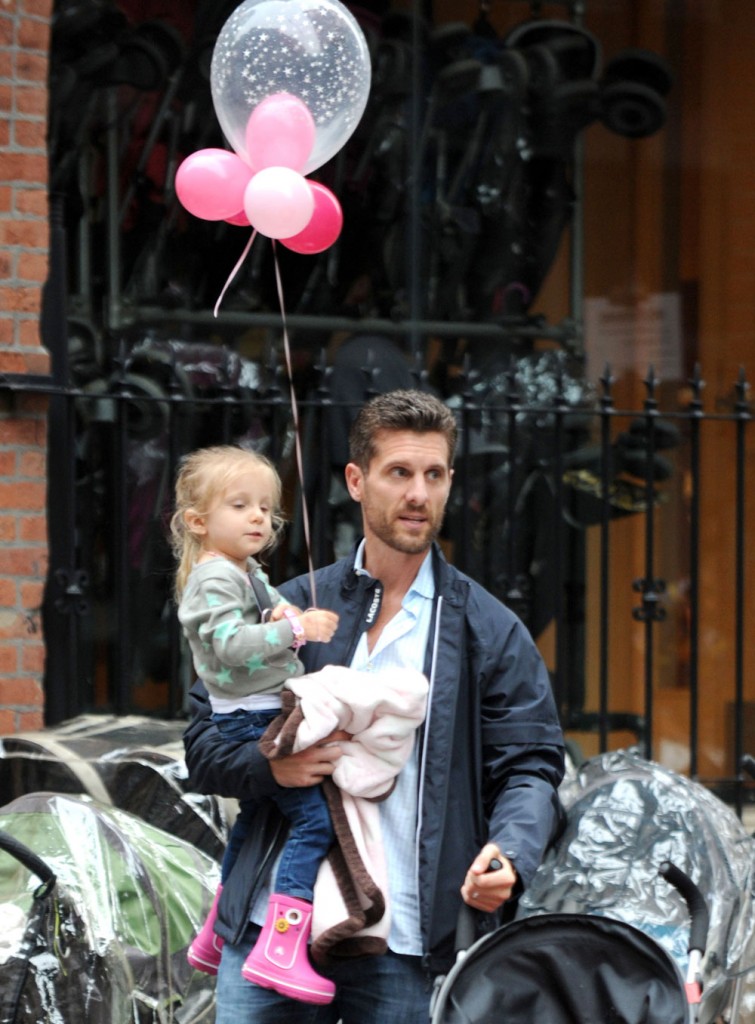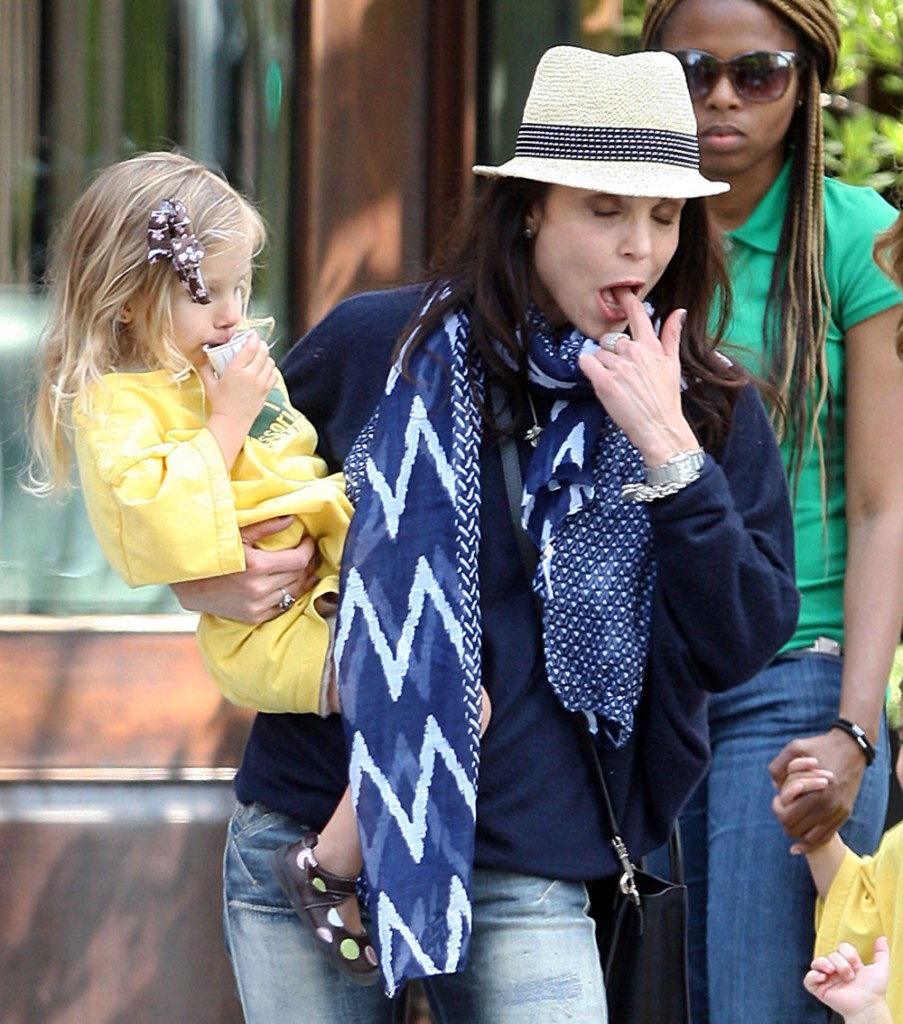 Bethenny is shown out with Bryn on 6-5-13 and at events on 6-16 and 6-17-13. Jason is shown with Bryn on 6-14-13. Credit: WENN.com and Fame Flynet