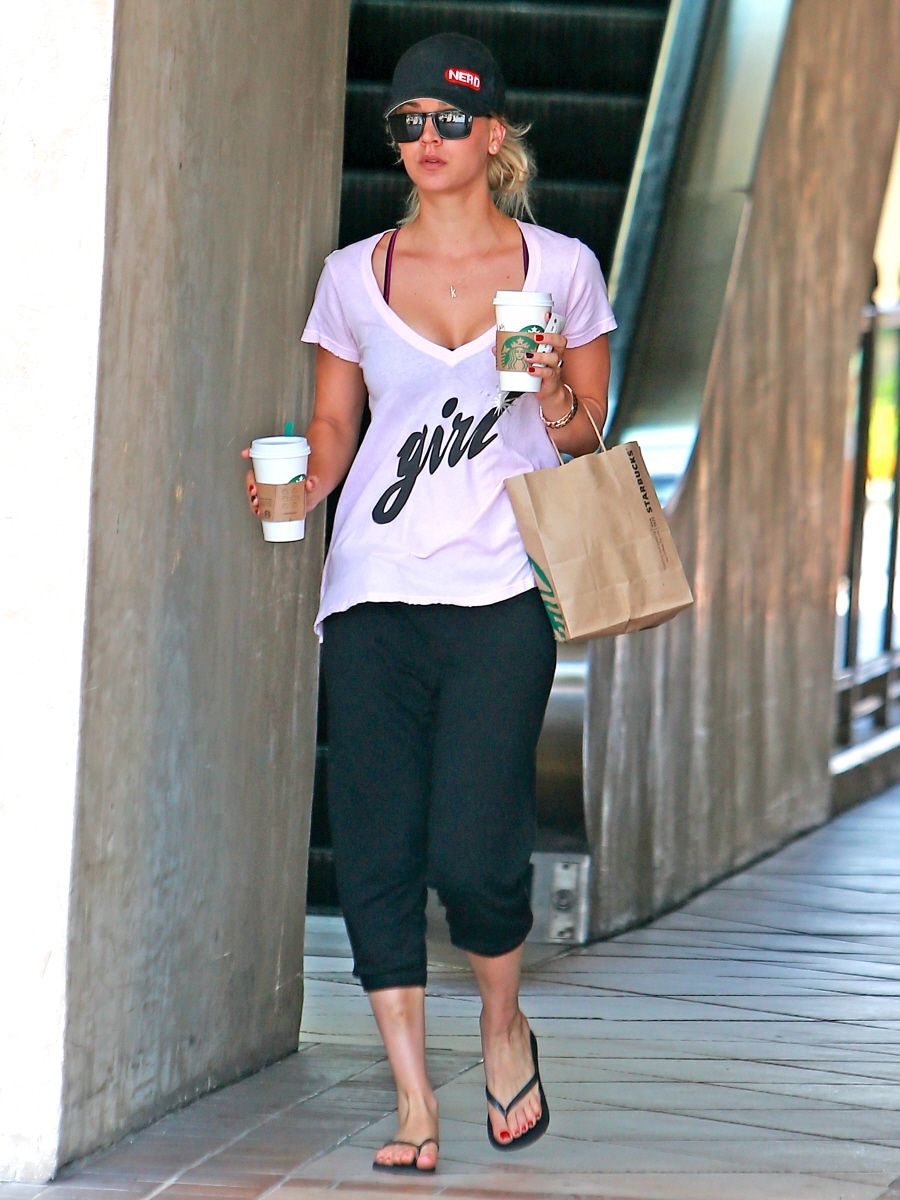 Clearly, this is what was missing from Henry Cavill's love life. Henry needs to be with a girl who loves horses. Henry needs to be with a girl who always remembers to pick up coffee for him. These are some assorted photos of Kaley Cuoco from the long holiday weekend. Kaley was spotted picking up TWO coffees several times, and she was photographed at an LA riding club again as well. All of this comes after Kaley and Henry's big, splashy public debut as a couple last week – first they were spotted "on a hike" (exclusive photos), then they were photographed looking dorky and obvious at a grocery store. Henry was giving me awkward Tom Cruise vibes in those photos. But sure. They're a real couple. Of course.
In the current issue of Us Weekly, there's a funny/weird story about how Kaley and Henry met and got together in late May. Keep in mind, the Us Weekly story was written before Kaley and Henry stepped out for such obvious pap-shots. Apparently, when Kaley and Henry crossed paths at a Hollywood party in late May, Henry was "completely flustered" and "he was nervous. He's always wanted to date her." Us Weekly stresses that Henry and Gina were already over because Henry "asked if Kaley was single because he was." And Kaley had just come out of a relationship with Bret Bollinger, so she agreed to go out with Henry and they've been together ever since and "they are totally hot for each other."
Then Us Weekly hilariously goes on and on about how "discreet" they are together and a source actually says "they are keeping it private and they will wait before we see them out together." A source also tells Us Weekly that "he's a massive Big Bang Theory fan!" Of course. Jesus, I still don't know if this is coming from Team Cavill, Team Cuoco and a combination of both. But someone is leaking this crap and it's ridiculous.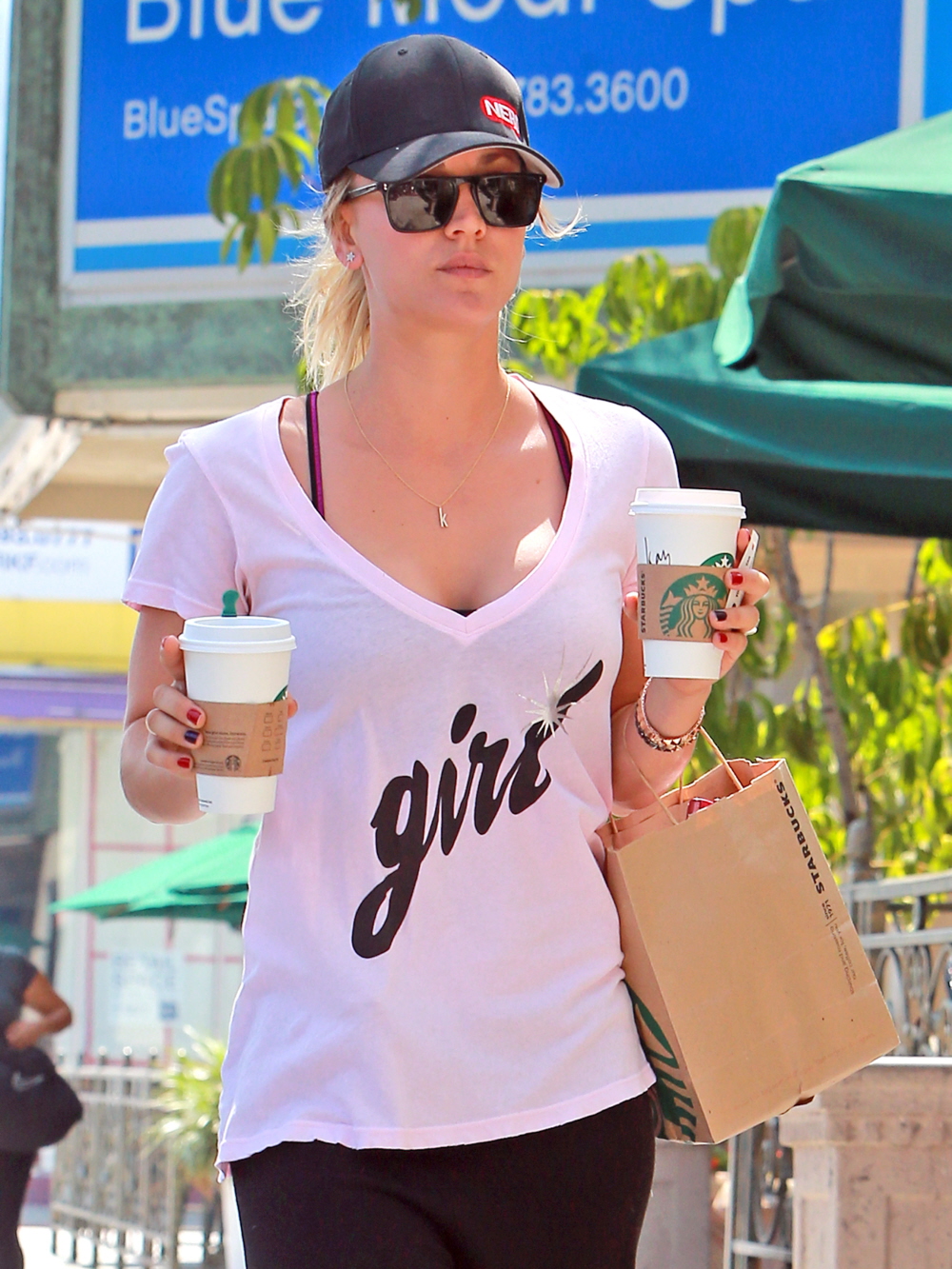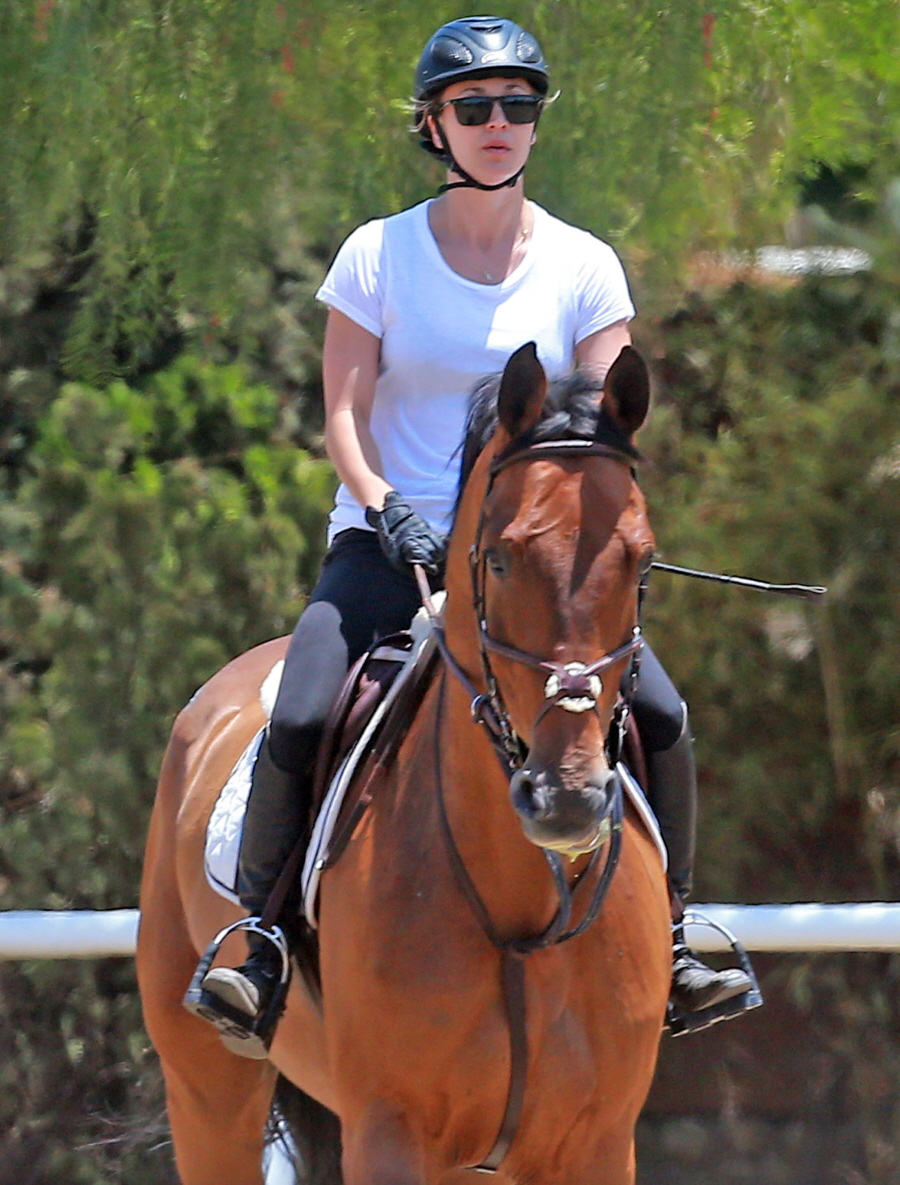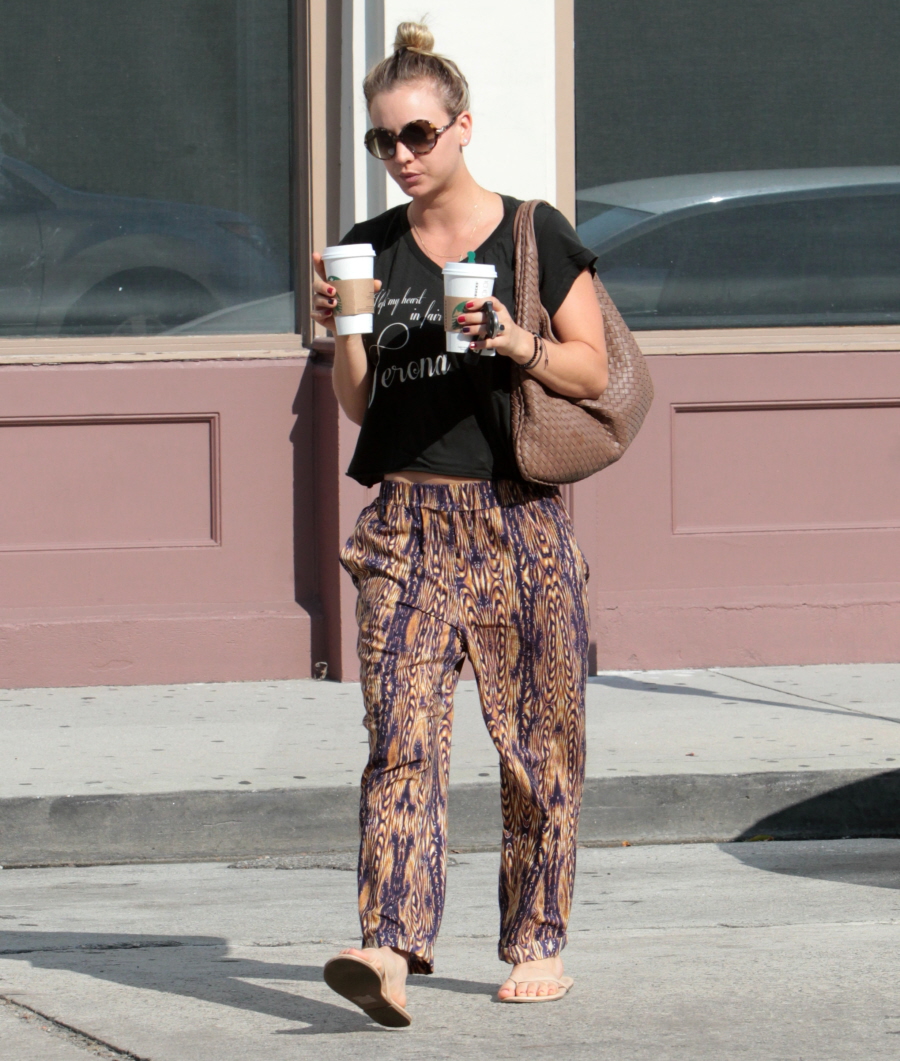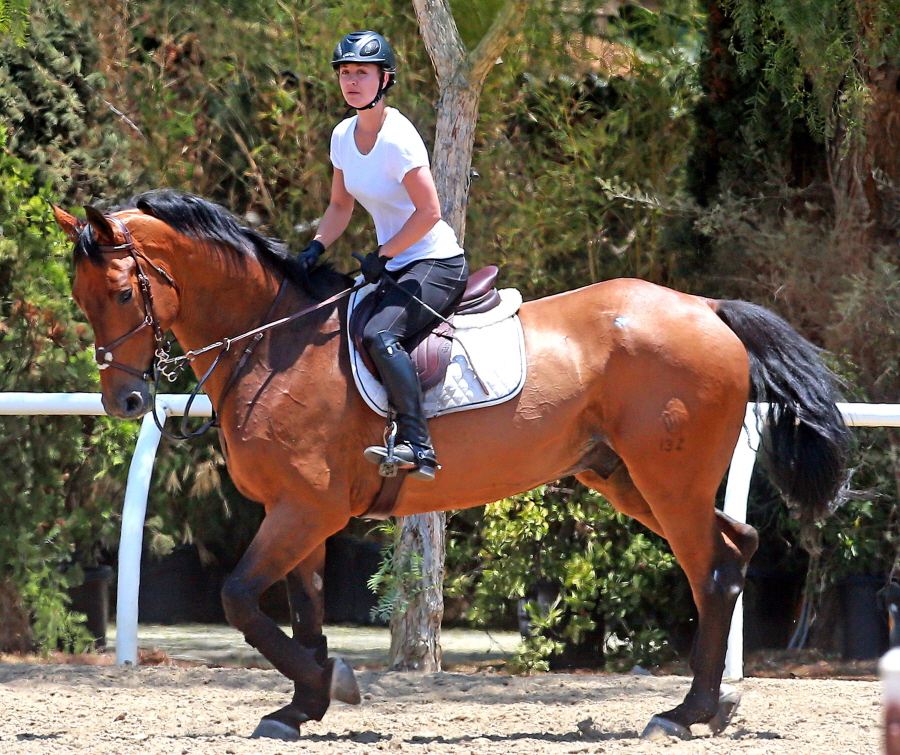 Photos courtesy of Fame/Flynet.