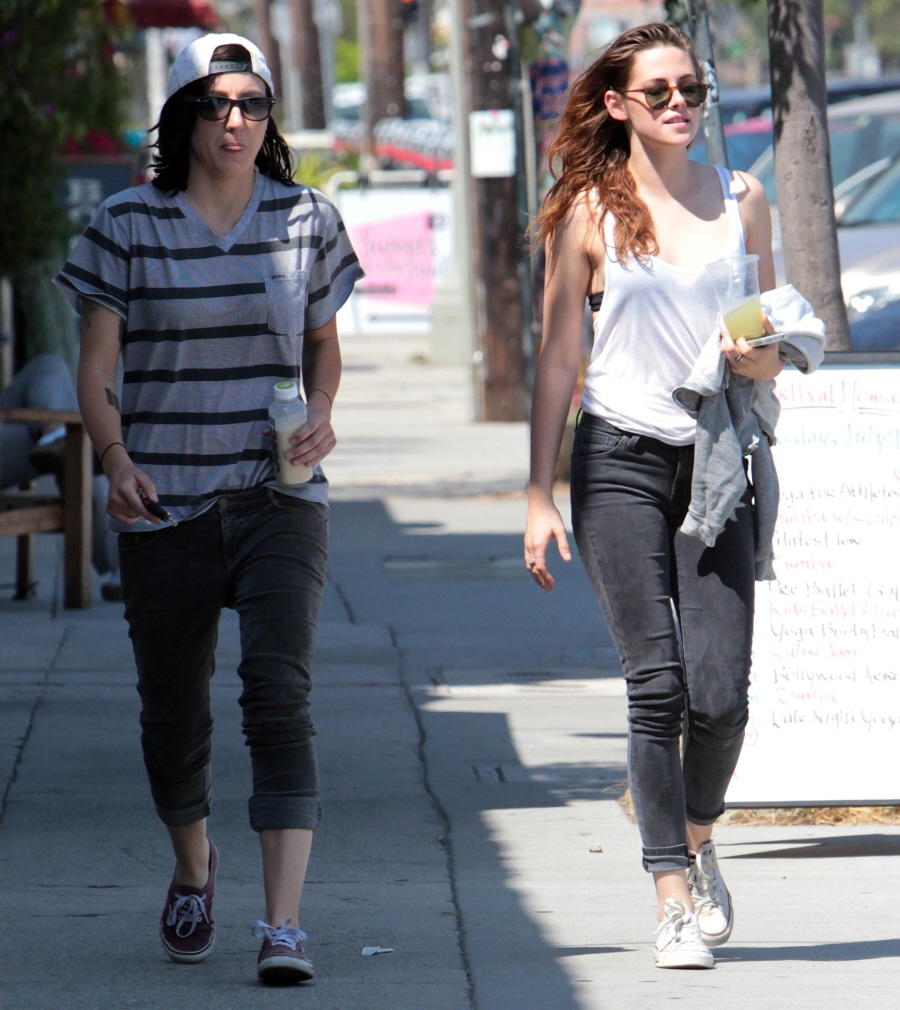 Here are some new photos of Kristen Stewart out and about with an androgynous friend yesterday in LA. Is that a girl? I think it's a girl. Kristen's closest circle of friends seems to be filled exclusively with tomboy-looking ladies. Kristen wore a variation on what she always wears when she's out running errands in LA: gross-looking skinny jeans (she needs to wash them or throw them out completely), Chucks, a ripped-up, thin tank and an exposed black bra. Gah! Don't you remember when it was, like, the coolest fashion statement ever to wear an exposed bra like that? I remember that. I think it's pretty tacky to do that past the age of 18 though.
Did everyone see those funny photos yesterday of Kristen and her dusty, dirty truck? Someone – a Twihard, no doubt – had come along and written "I [heart] Rob" in the dirt. When Kristen saw it, the paparazzi got some pics of her looking grumpy, and then she cussed them out as she drove away. It would have been amazing if the Twihard had written that on her Mini Cooper. There's video:
In other Twihard news, the OK! Mag Twihards are clinging to the idea that Robert Pattinson is going to come to his senses and beg Kristen to take him back. Apparently, Rob has been "desperately missing" Kristen's effortless lip-biting, and he even called her and they spoke to each other nearly an hour. A source claims, "He seems obsessed with her. He thinks about Kristen all the time. Sometimes he starts to send a text, then changes his mind. It seems Rob can't let Kristen go." This is what the Twihards are clinging to. And God knows, it might even happen.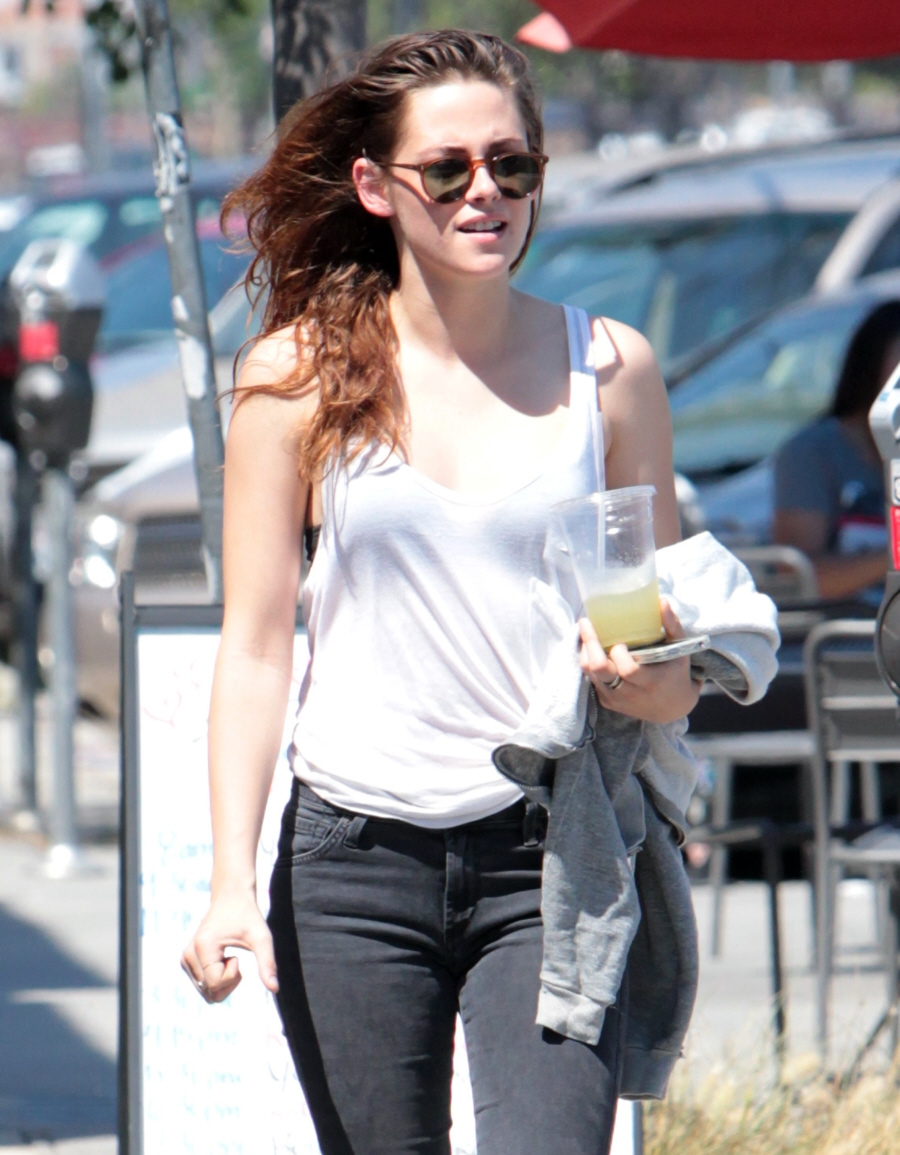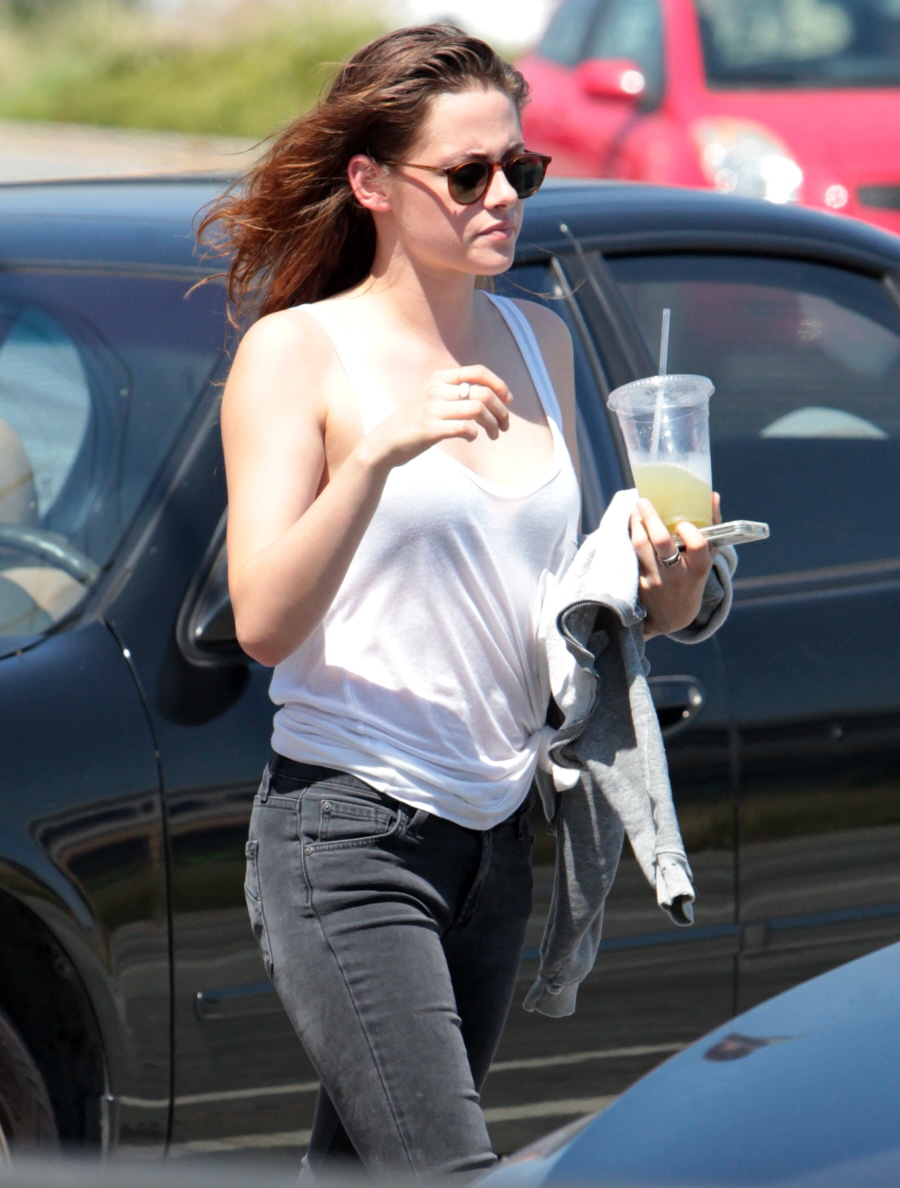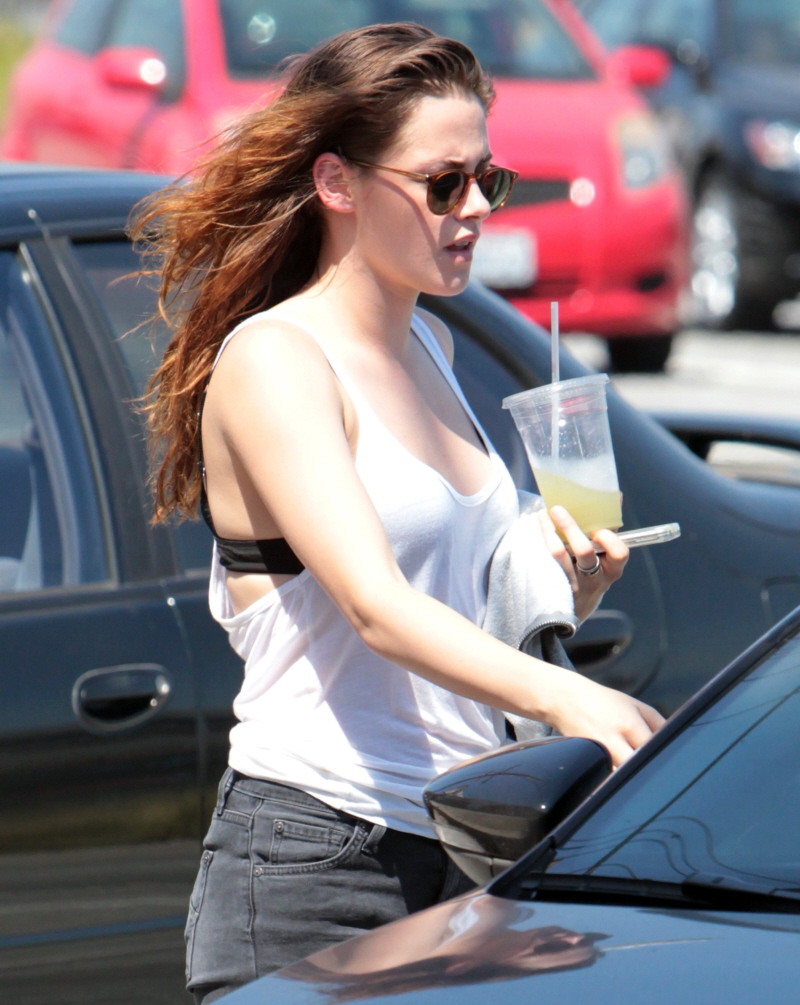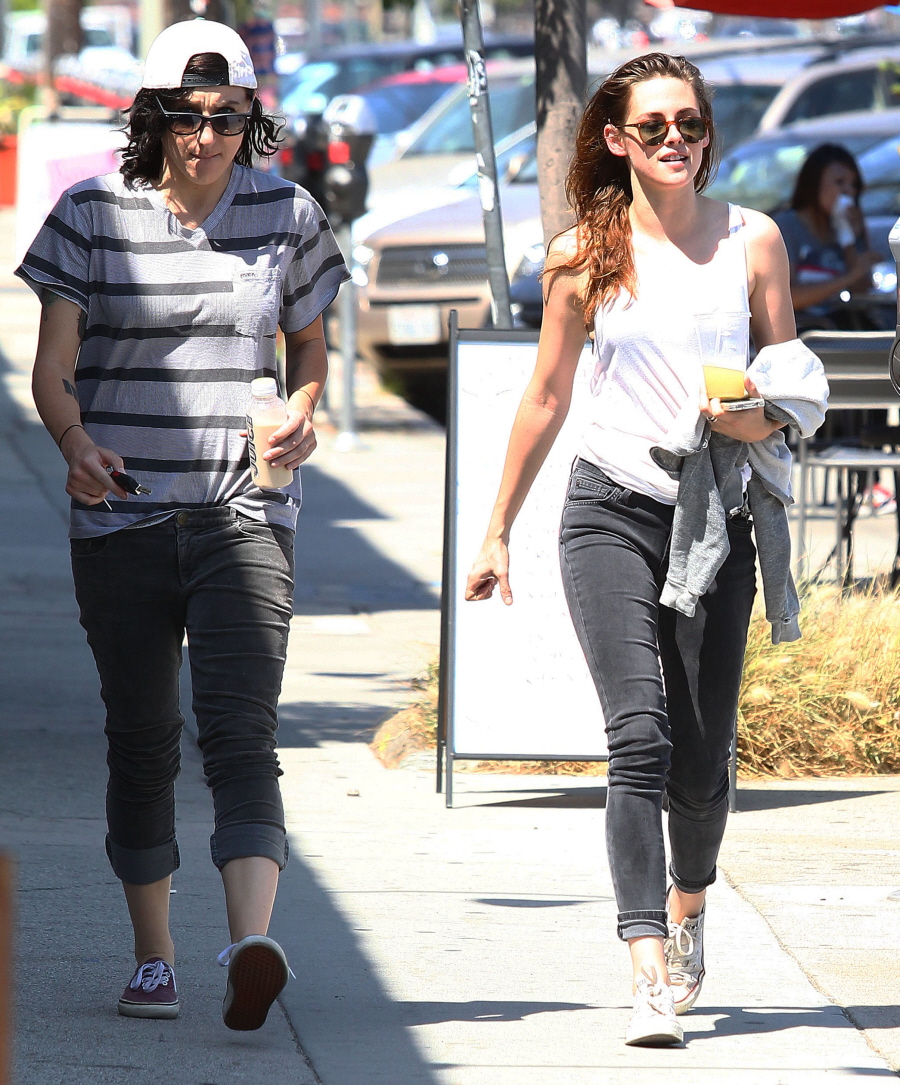 Photos courtesy of Fame/Flynet.