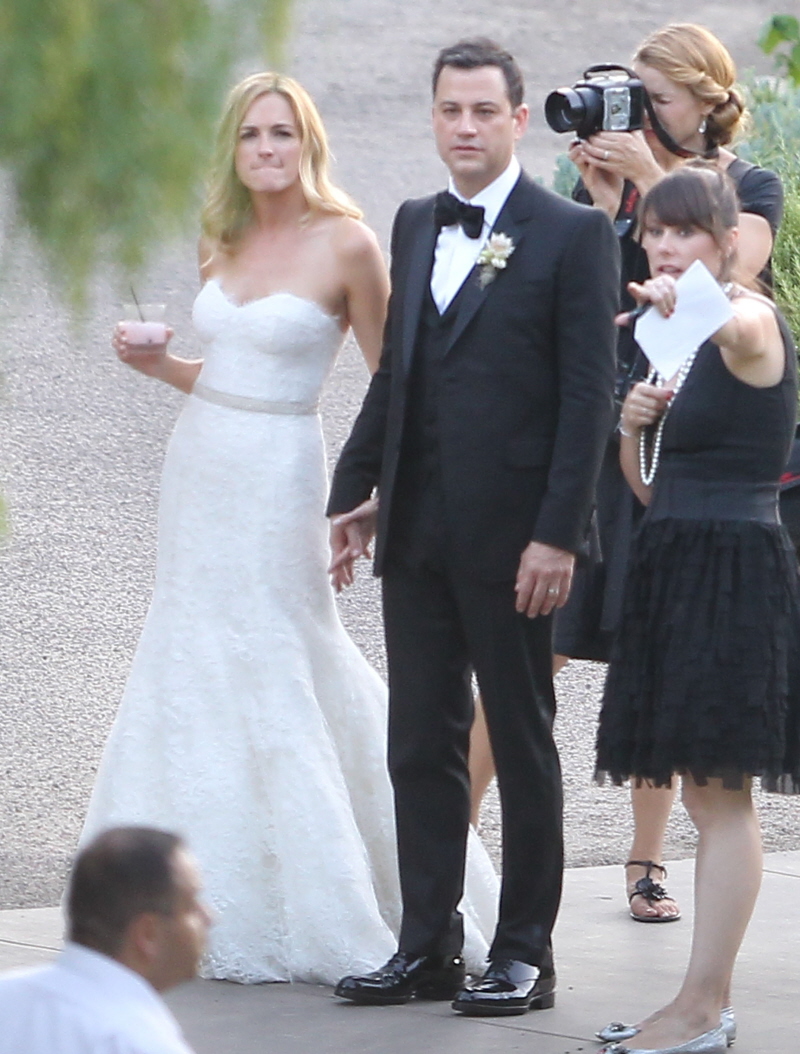 Jimmy Kimmel married his longtime girlfriend Molly McNearney this weekend in Ojai, California. This was one of the most star-studded weddings I've seen in a while. It's like Jimmy is ONLY friends with celebrities, and his guests were all of the usual suspects. The guest list included: Jennifer Aniston, Justin Theroux, Matt Damon (and Luciana), Jennifer Garner, Ben Affleck, Dax Shepard, Kristen Bell, Ellen DeGeneres (and Portia), John Krasinski, Emily Blunt, Johnny Knoxville, Stanley Tucci, Howard Stern and many more.
Apparently, this was Jimmy's second marriage, which I didn't know (I don't know much about his private life). He was married before and he has two children with his first wife, and they divorced in 2002. Jimmy is 45 years old! I didn't know that. And Molly is…35 years old. A ten-year age difference, but I can't really tell because I thought Jimmy was much younger than that. I don't really care for Molly's dress – I don't know who did it, but I suspect Monique Lhuillier just because… obviously. It's very cookie-cutter and simple.
As for the guests, I'm including some photos of Jennifer Aniston, Justin, Jennifer Garner and Matt Damon. Aniston's little black dress is kind of unflattering, right? Which is fine, because she's just a wedding guest, not the bride. I guess some people will want to claim that Aniston has some kind of baby bump, but I really just think it's a bad dress. Matt Damon looks HOT.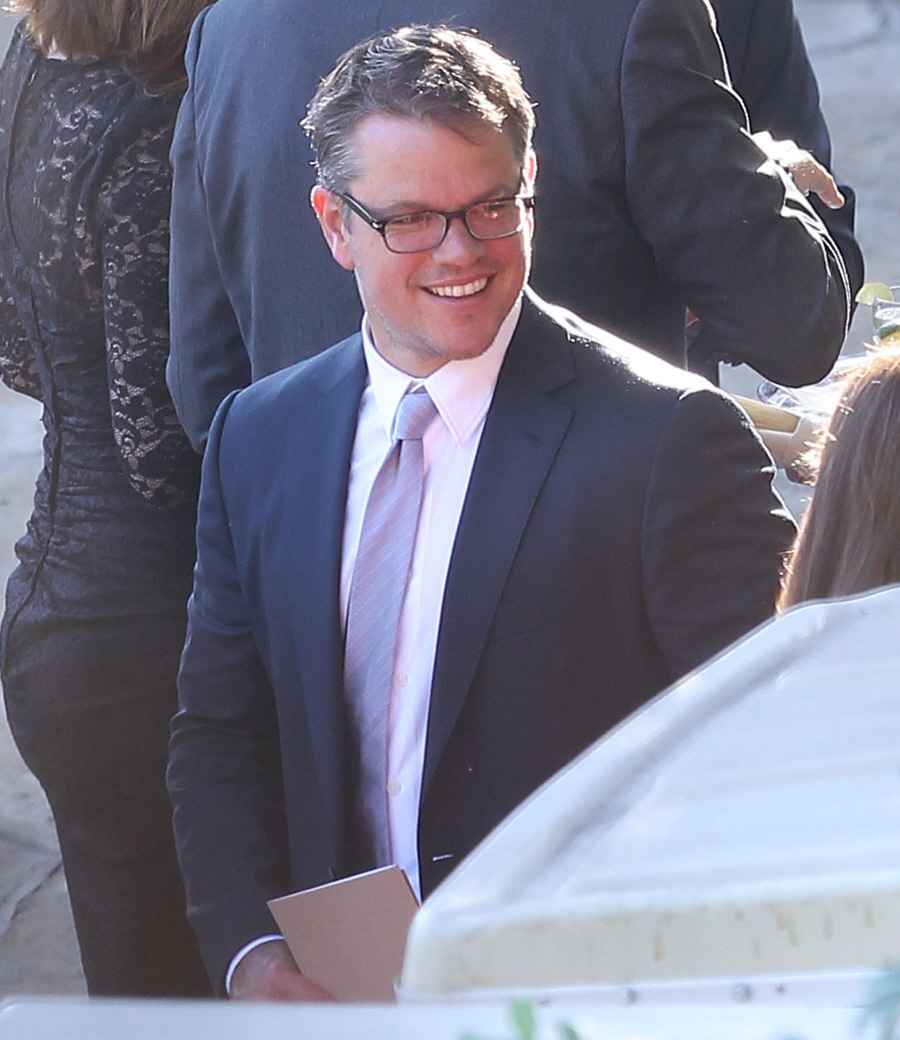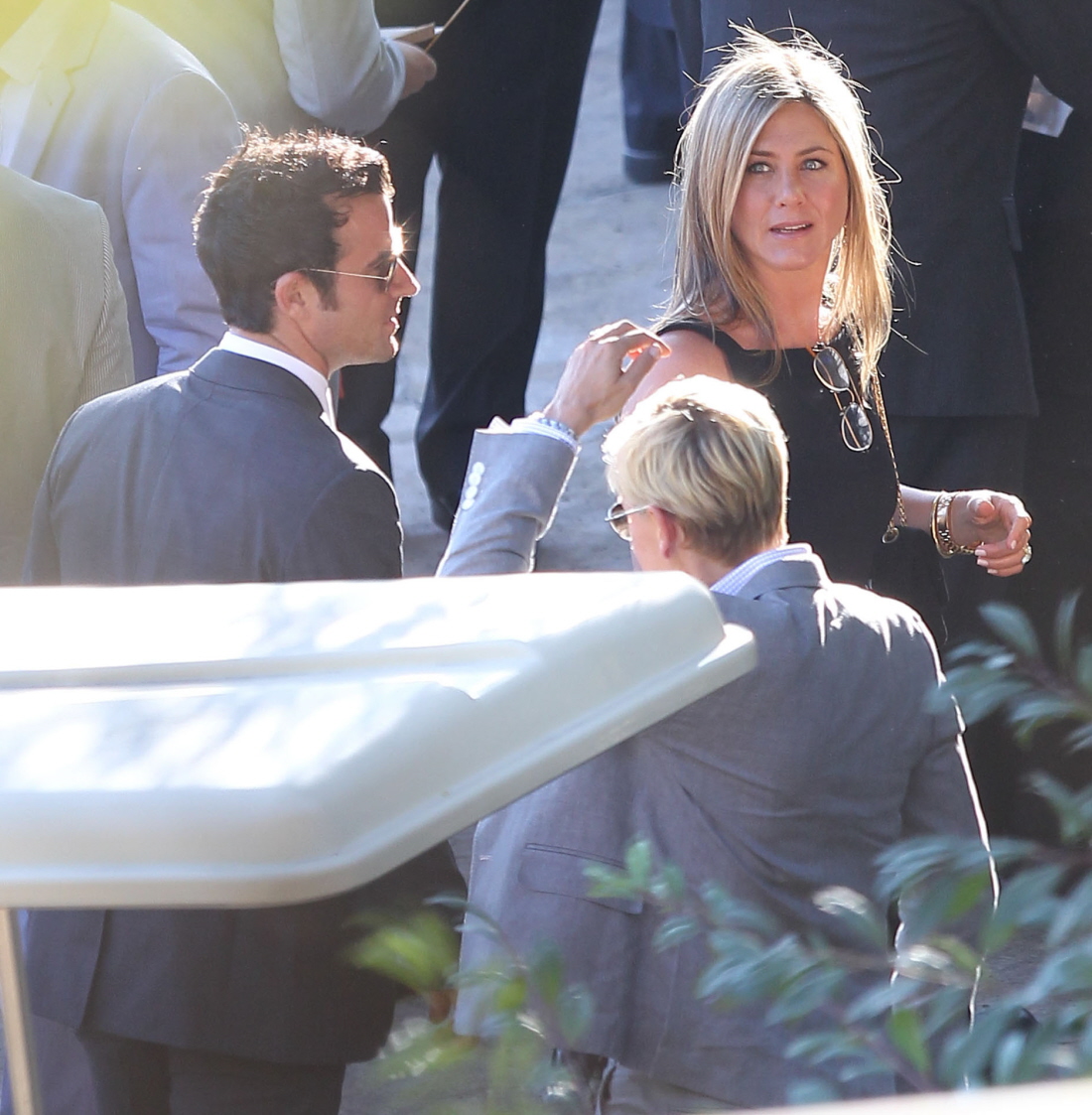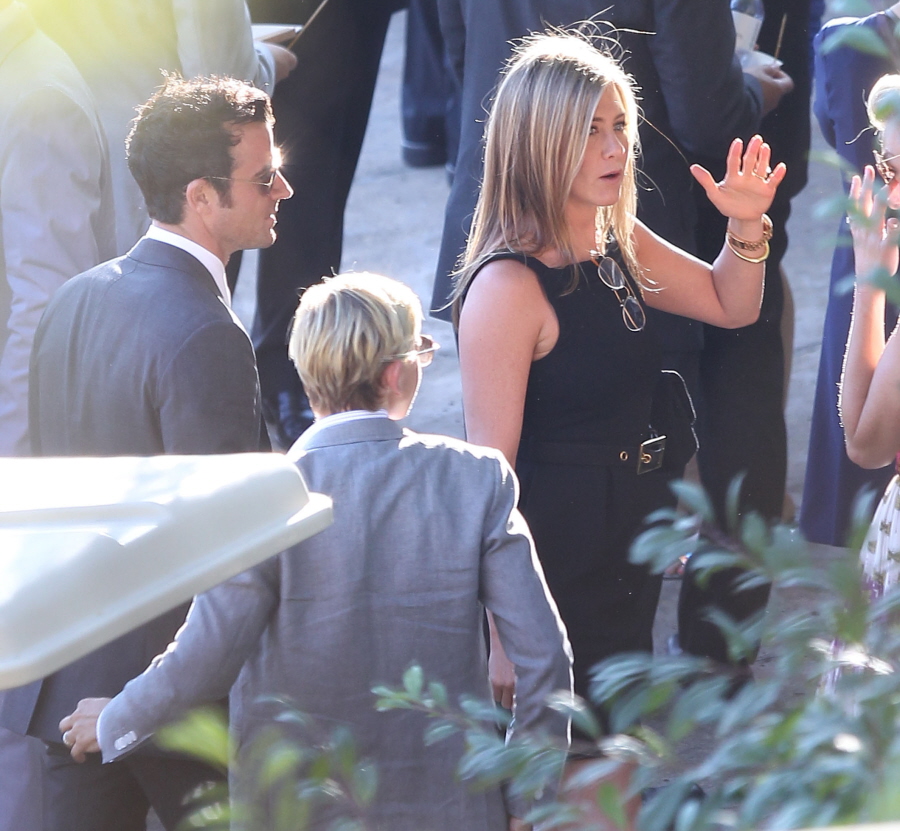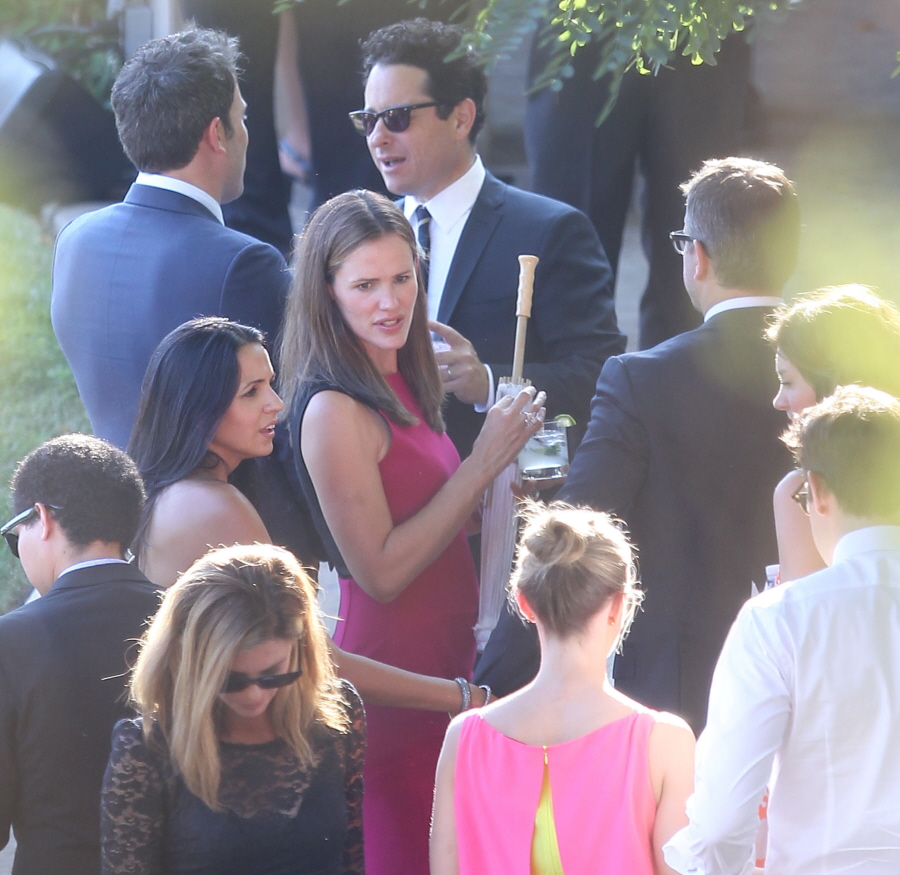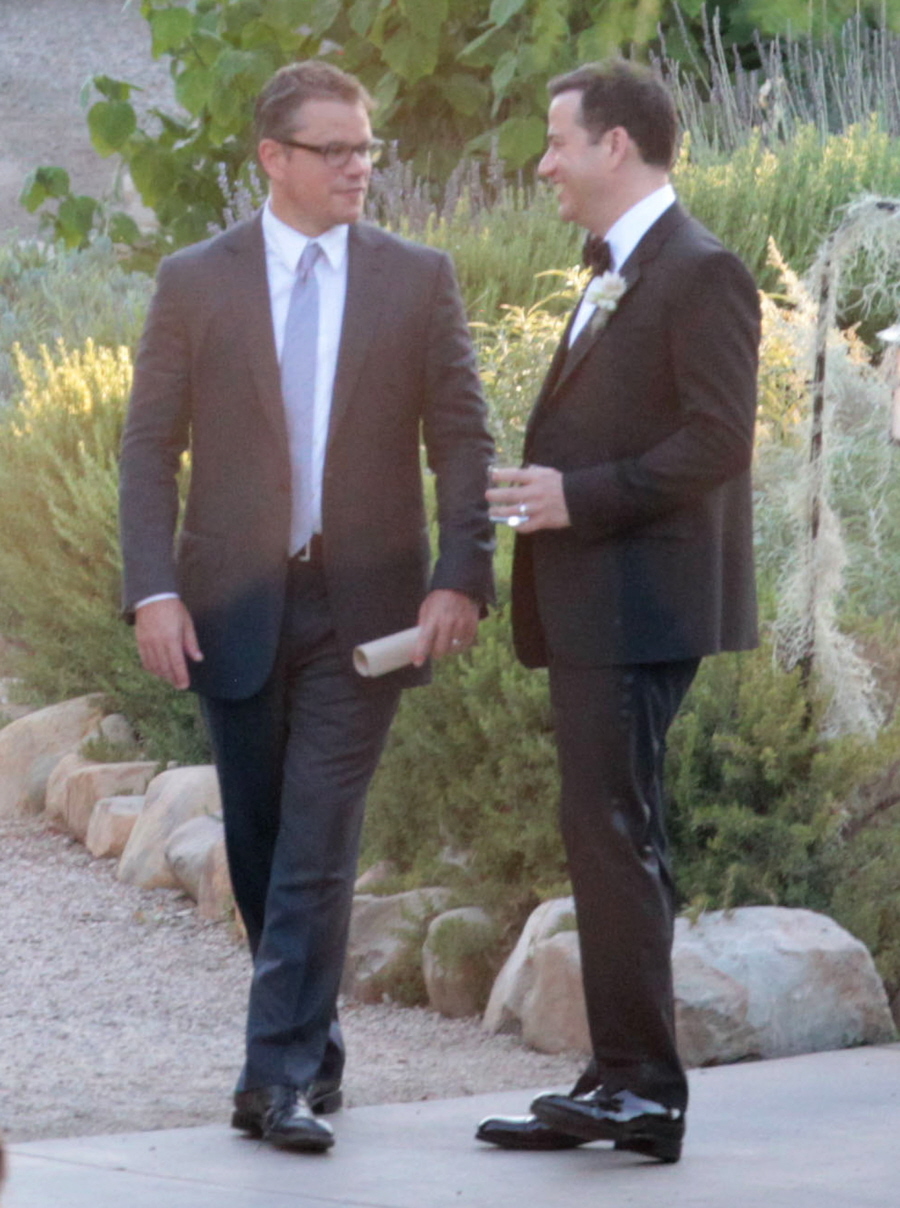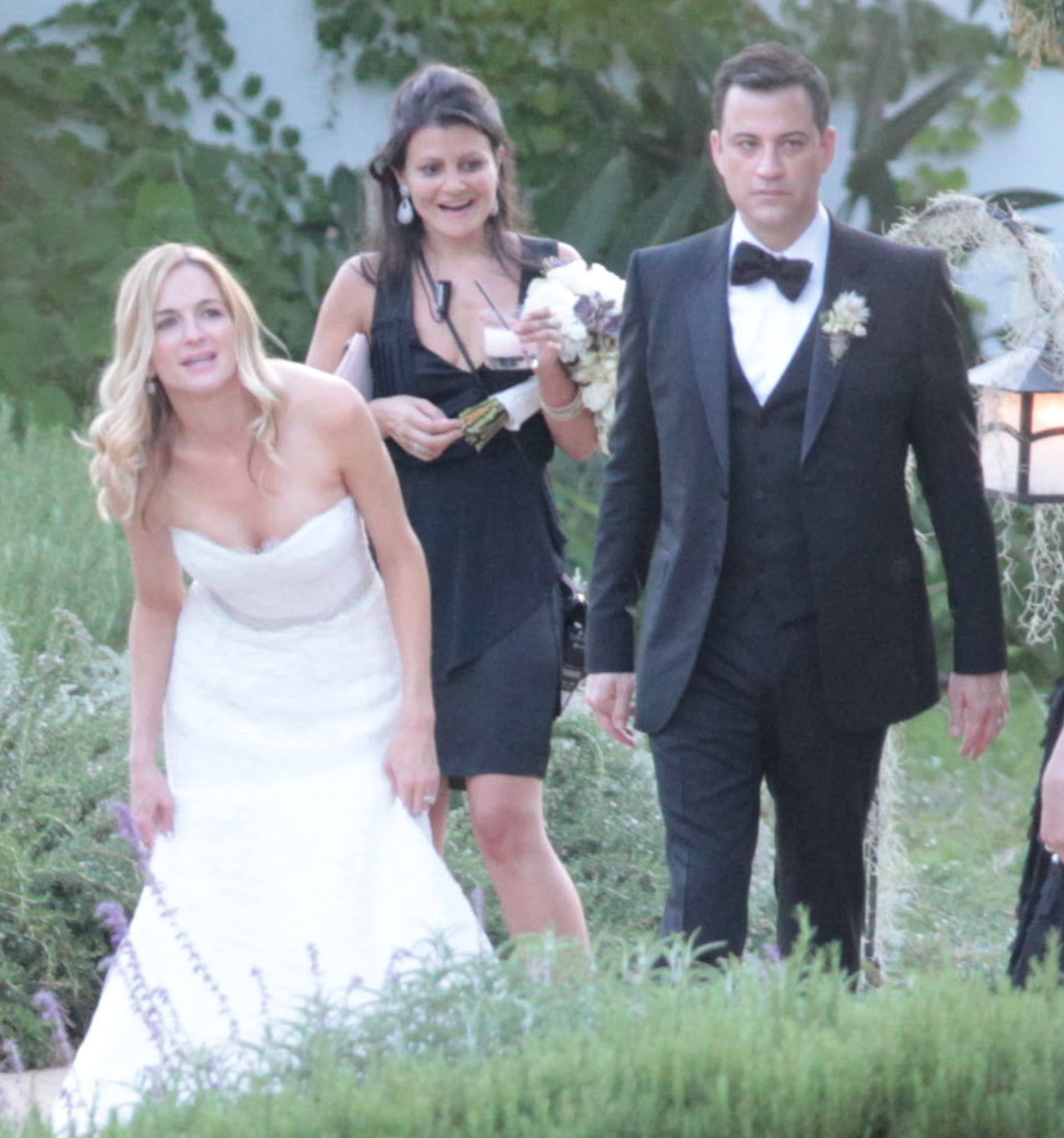 Photos courtesy of Fame/Flynet.