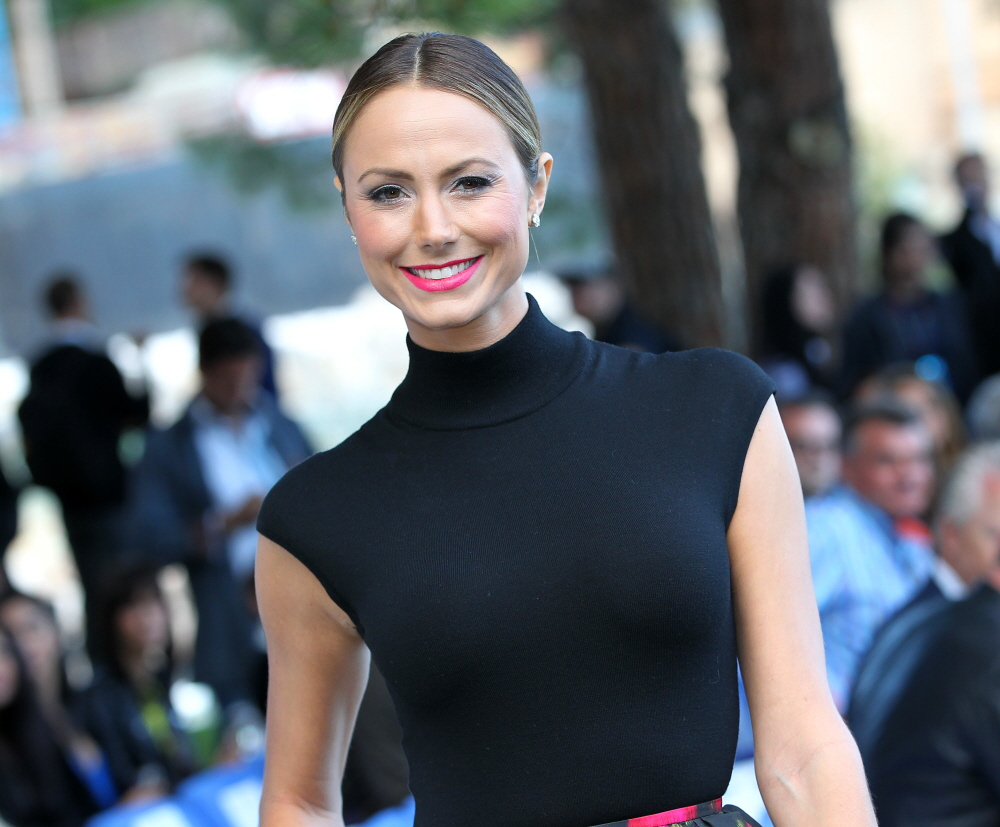 Well, it looks like Stacy Keibler finally signed her nondisclosure agreement and completed her exit interview as George Clooney's latest ex-girlfriend. I imagine Clooney leaves those little "How was the service?" notecards beside the bed for his ladies. Last week, it felt like Stacy and her people were milking the breakup a little bit, and "somebody" even let it slip that Stacy and George hadn't had sex in "months". Which was not surprising, of course, but I can't believe a "source" told Us Weekly that. But now Stacy is back on-message and she wants us to know that "nothing really dramatic happened". Sure.
Stacy Keibler has every intention of remaining friends with her ex-boyfriend George Clooney, whom she recently split with following a two-year courtship. "There's nothing really dramatic that happened, so it's all good," the model and Maryland native told Extra on Monday, July 15. (Even so, a source recently told Us Weekly that the former long-distance couple hadn't "had sex in months" before their breakup.)

"I'm someone that's always lived the present moment. I always look at the positive on everything," Keibler, 33, added. "I'm so excited for all these projects coming up, and I'm super busy."

Indeed she is. Keibler's new show, Lifetime's Supermarket Superstar, premieres Monday, July 22, at 10 p.m. EST. "It really gives home cooks the chance to pitch their recipe ideas in the hopes of getting a nationwide launch of their product on supermarket shelves," Keibler told Us during the show's launch event at Smog Shoppe in L.A. July 15. "One person will get the chance to create a multi-million dollar line."

Keibler is far from a novice in the kitchen. "When I was growing up, my mom was a great cook and she taught me a lot of things," the former WWE Diva said. "I watched The Food Network when I was growing up. [Supermarket Superstar] was sort of a natural fit for me."

The single TV host said she specializes in making desserts that are sugar-free, gluten-free and dairy-free: "They're healthy, so everyone can indulge without worrying about their waistline!"
Looking back on all of Stacy's machinations and hustling during her relationship with George, it was really smart for her to "settle" on this supermarket reality show. There was a time when it looked like she was aiming for some kind of gig as a "presenter" or "hostess" of a network reality show (mainly The Voice, right?), but she was smart to settle. Stacy might have been the most business-savvy of all of George's girls, and I truly believe she feathered her nest rather well, and she'll be fine financially.
As for Stacy's claim of a "no-drama" breakup… yeah, that's not what happened. George ordered her to pack her things last month and she put up a fight until George eventually announced their split. I wonder who he's invited to Como this year?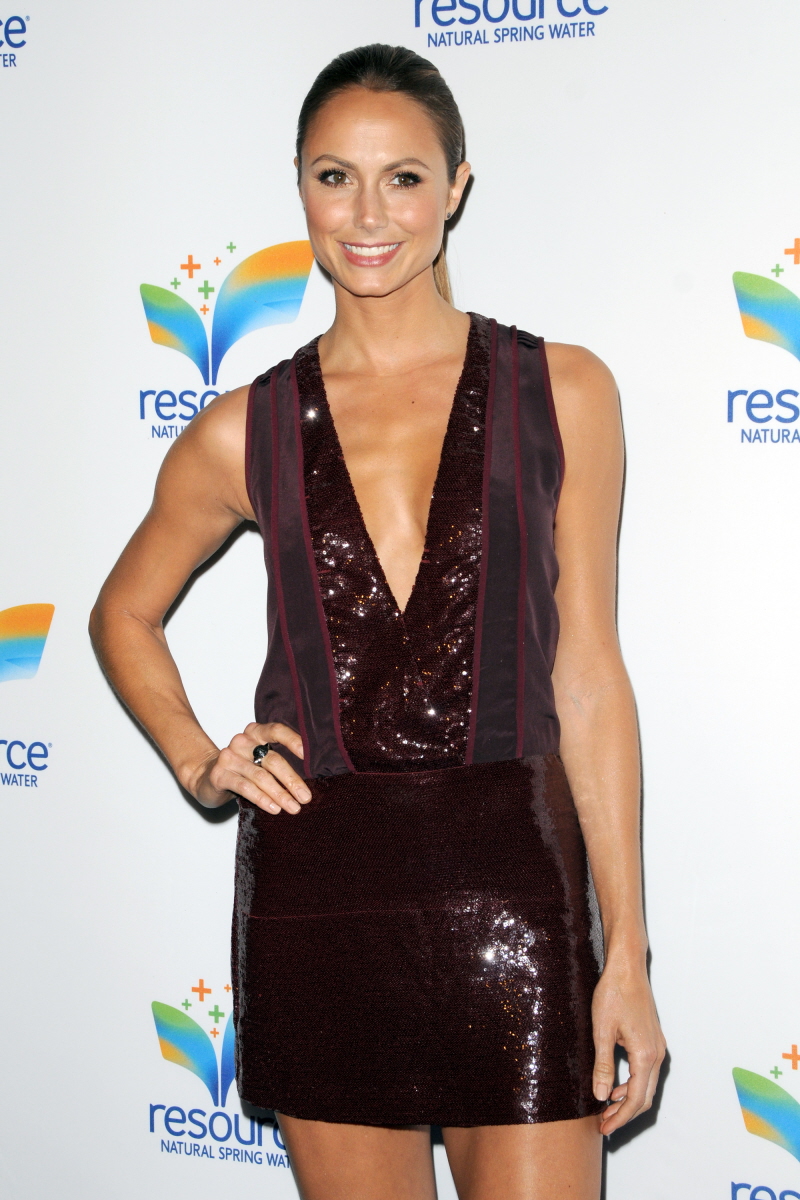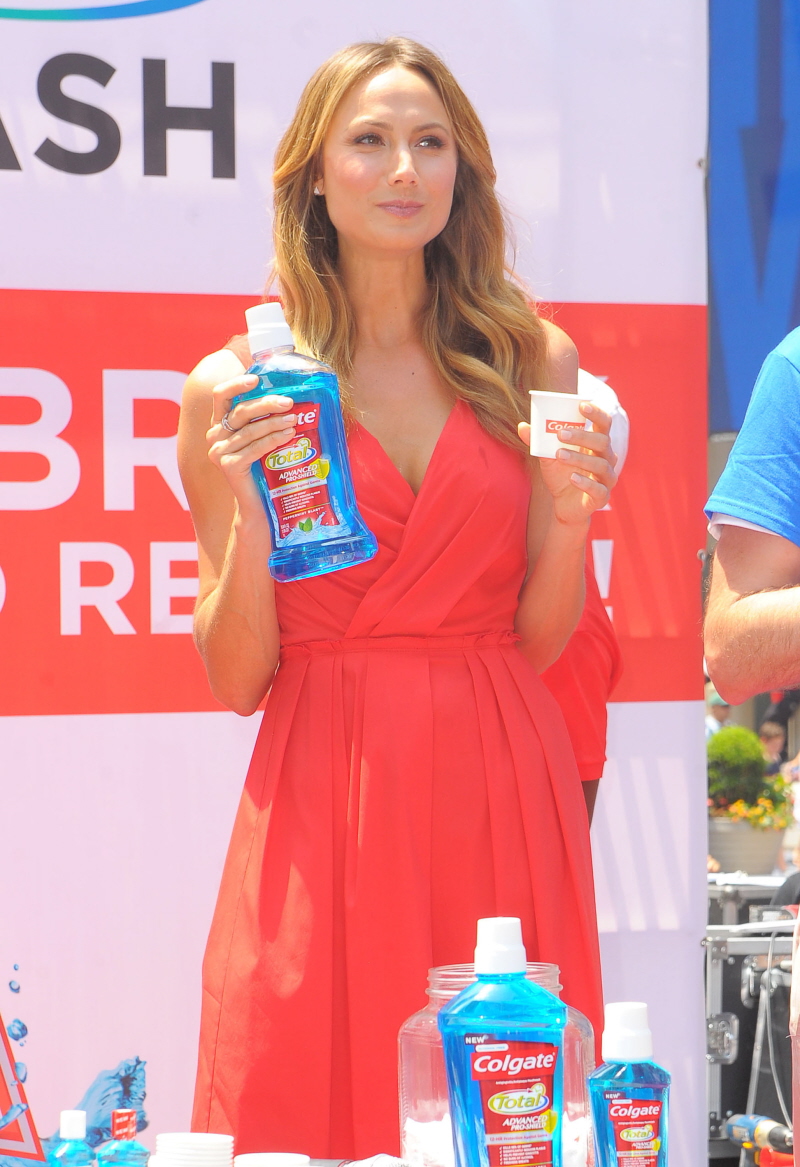 Photos courtesy of Fame/Flynet and WENN.