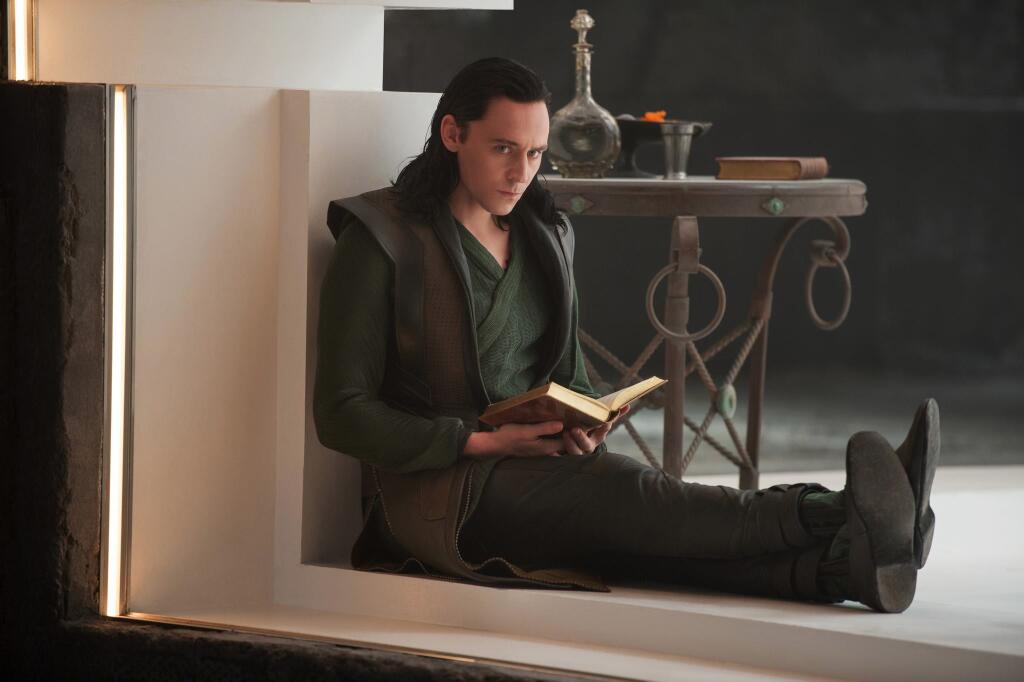 In a Tom Hiddleston post last week, I updated with the latest Hiddles-tastic trailer from Thor: The Dark World, but I'm including it again. The second trailer is actually kind of funny because it's like Marvel suddenly realized that the Hiddlestoners were in complete revolt over how little screen time Hiddles got in the first trailer. Thus, Hiddles features VERY prominently in the second one. It's kind of like Loki: The Dark Loki in here.
Obviously, it has become increasingly obvious to Marvel that Tom Hiddleston enjoys playing Loki, that he's a fan-favorite (that's putting it mildly) and that many, many women are going to see this franchise because of Loki/Hiddles. There's a comparison to made, surely – because Chris Hemsworth honestly doesn't seem like he gives a crap about the Thor franchise these days, while Hiddles will travel anywhere and do any kind of stunt to promote the film.
So, as Marvel executives have slowly come to that realization, I think they've been trying to figure a way out of their predicament. You see, Thor: The Dark World was supposed to be Hiddleston's last film. He won't be in The Avengers: The Age of Ultron and it seemed like the Loki character might not come back from any Thor sequels too. But then at Comic-Con, Marvel people started talking about how important Loki was and is to the Marvel universe. And some people didn't want to kill the golden goose, you know? So, magically, Hiddleston was asked back to film additional scenes for Thor: The Dark World:
Tom Hiddleston has been shooting extra scenes for Thor: The Dark World – the movie's director has revealed. The popularity of his character Loki in The Avengers has apparently prompted Marvel Studios to write and film more scenes featuring him in the Thor sequel.

Director Alan Taylor told Collider: "We continue to, what [Marvel Studios president] Kevin Feige calls, 'plus the movie,' [with] new scenes being added even now. We're doing full scenes, scenes that were not in the movie before. We're adding scenes, creating scenes, writing scenes for the first time.

"We realized how well Loki was working in the movie, and we wanted to do more with him. So it was that kind of thing, it was like, 'Oh, we could do this, we could jam this in here because he's such a wonderful guy to watch do his stuff.'"

Hiddleston plays Thor's villainous adoptive brother and arch-enemy – who he turns to for help in the new movie. Thor: The Dark World will be released on 30 October.
It is incredibly late in the schedule to do these kinds of rewrites and reshoots. It makes me wonder if they decided to completely rewrite the ending of The Dark World to ensure that Loki is around for many more films.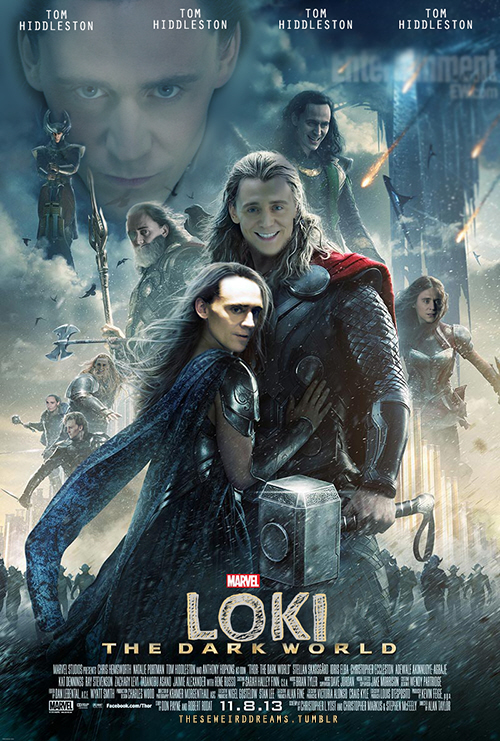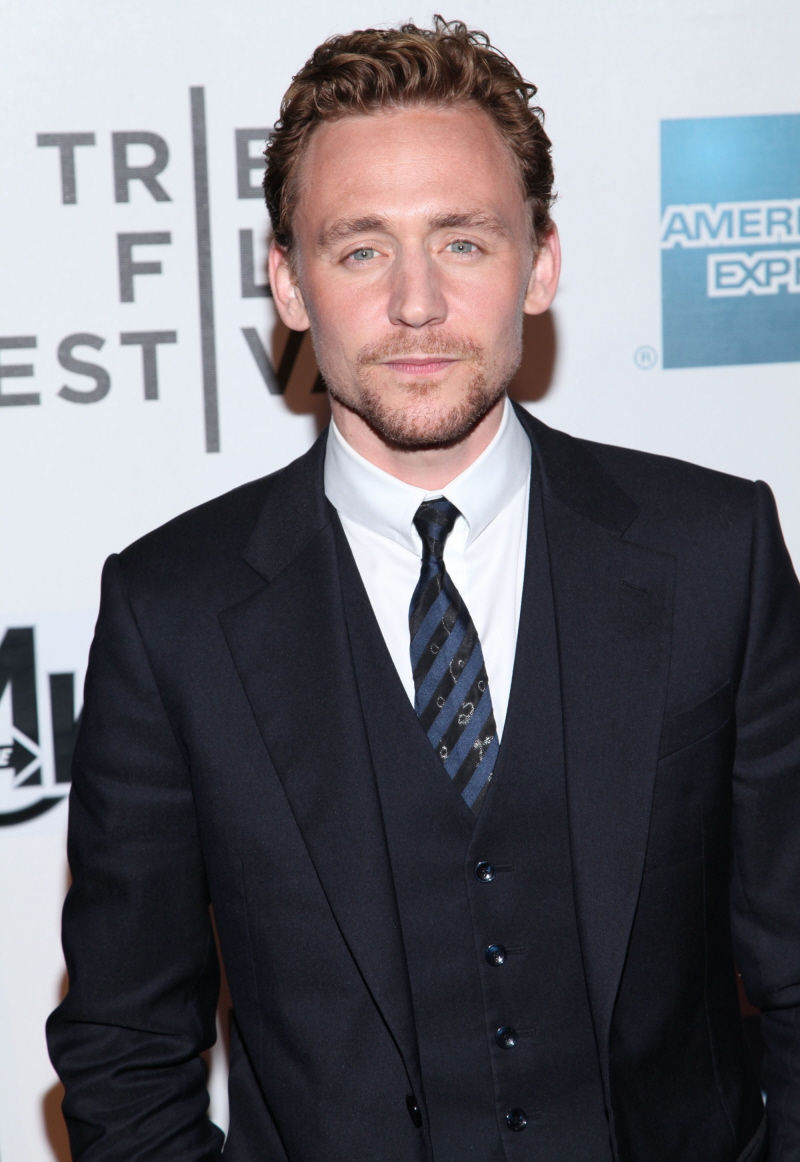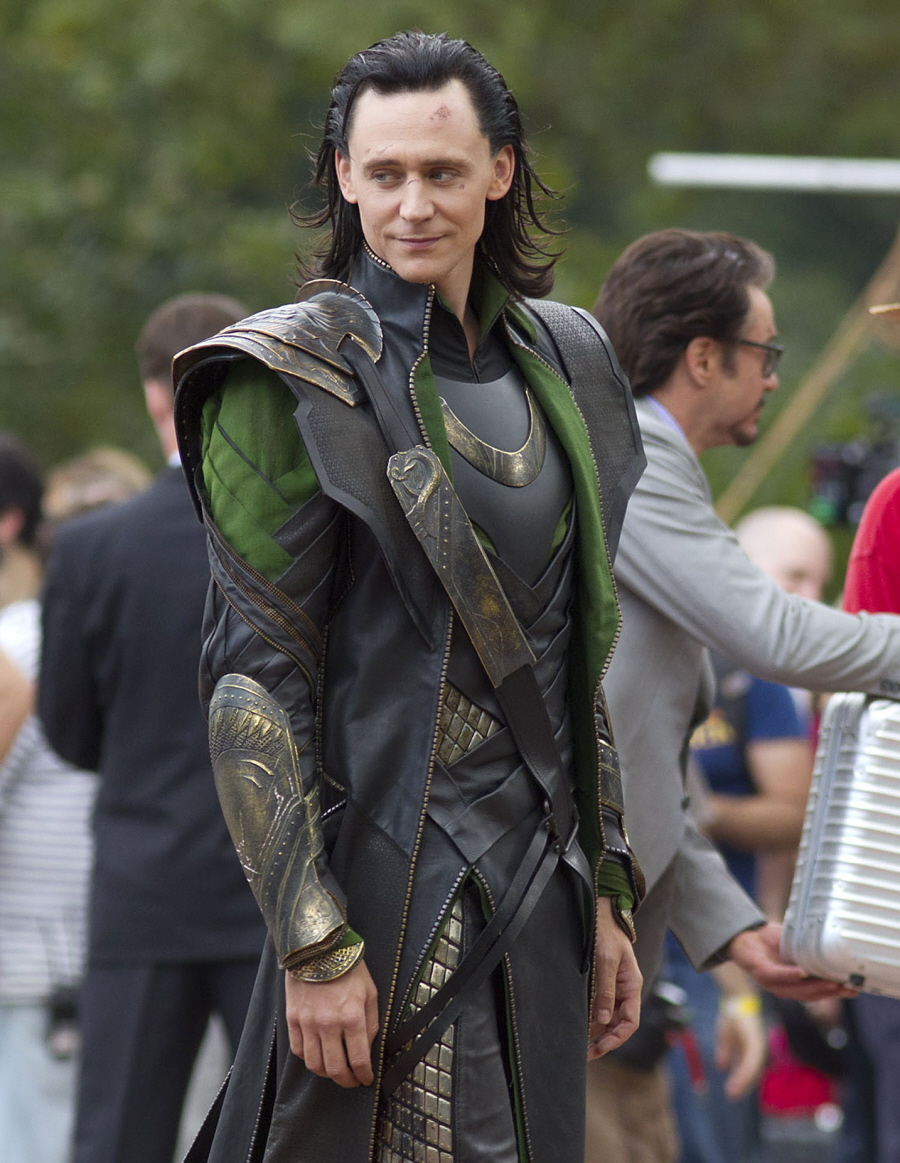 Photos courtesy of WENN, Twitter.