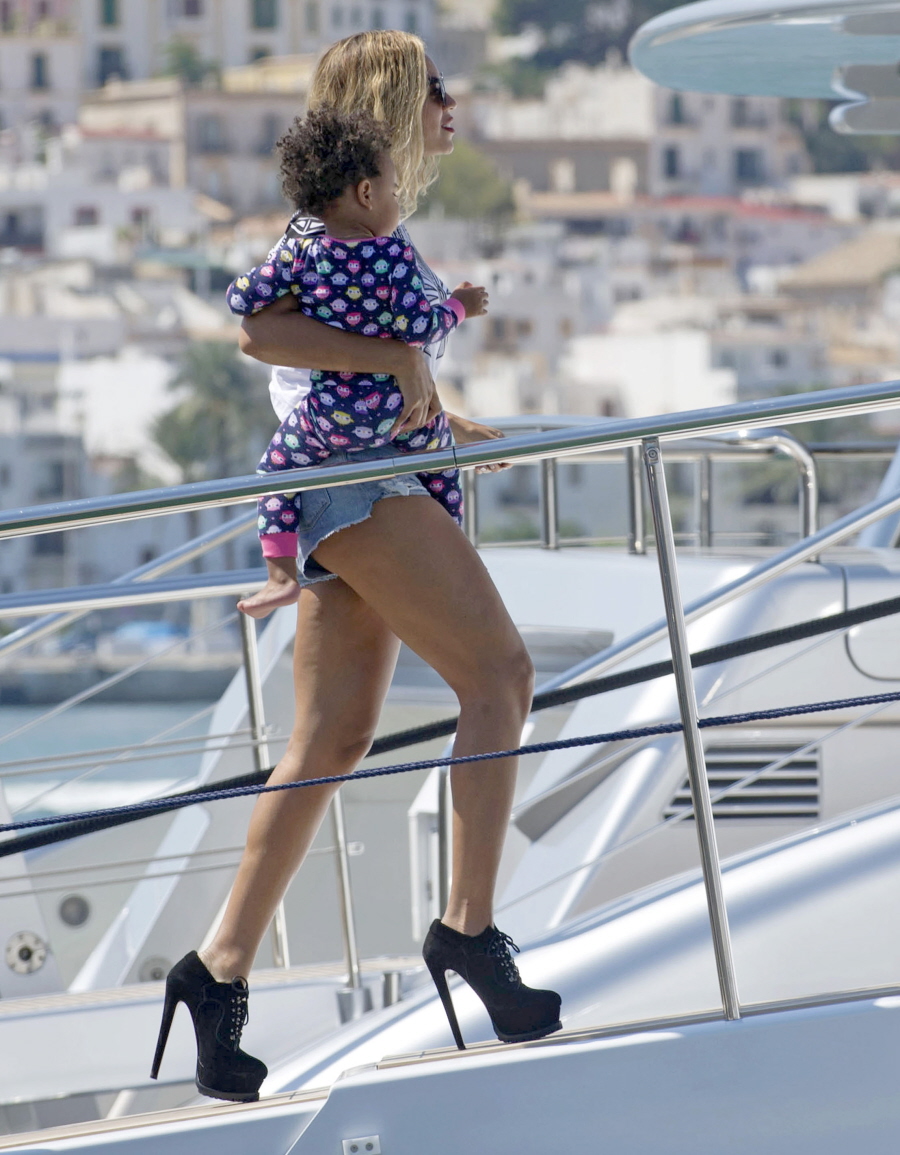 These are some new photos of Beyonce and Blue Ivy, and they are amazing. I would like to give a slow clap to whichever paparazzo took these shots, because they are artful and they tell an amazing story of wealth, privilege and… something else? A sort of casual elitism, as in Beyonce wears her wealth, privilege and success relatively lightly. Beyonce was carrying Blue Ivy onto a yacht in Ibiza. Bey was just wearing cut-offs, a t-shirt and some crazy Louboutins. Just like, "Oh, I'm just throwing this on, this how I roll on a yacht in Ibiza." And yes, Bey does WORK for her success, so I'm not "shading" that. I'm just taking note of how she rolls.
Look at Blue Ivy's face too – she's all, "Really, mom? Ibiza? How peasanty." Blue gets her peasant shade from Auntie Goop, of course. Blue wants to be in Capri or Madeira. You know you're raising your kid with a slightly skewed perspective on "vacations" and "holidays" when your idea of a little getaway is a yacht in Ibiza and still your kid gives you this look. Also: I love Blue's jammies.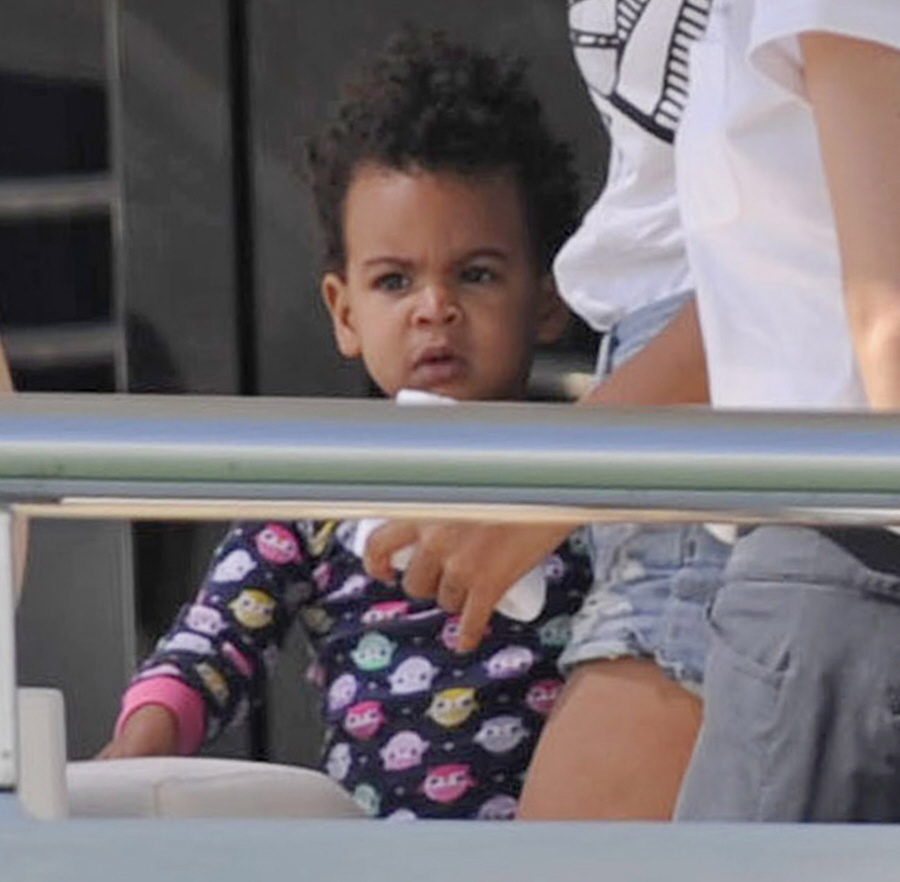 Over the weekend, Beyonce was in Philadelphia, performing at the Made In America Festival, which Jay-Z founded. We had the pics, but I didn't really care – Beyonce hasn't changed up her costumes and her hair/weave is pretty much the same as the last time we spoke about it, so whatever. You can see pics here.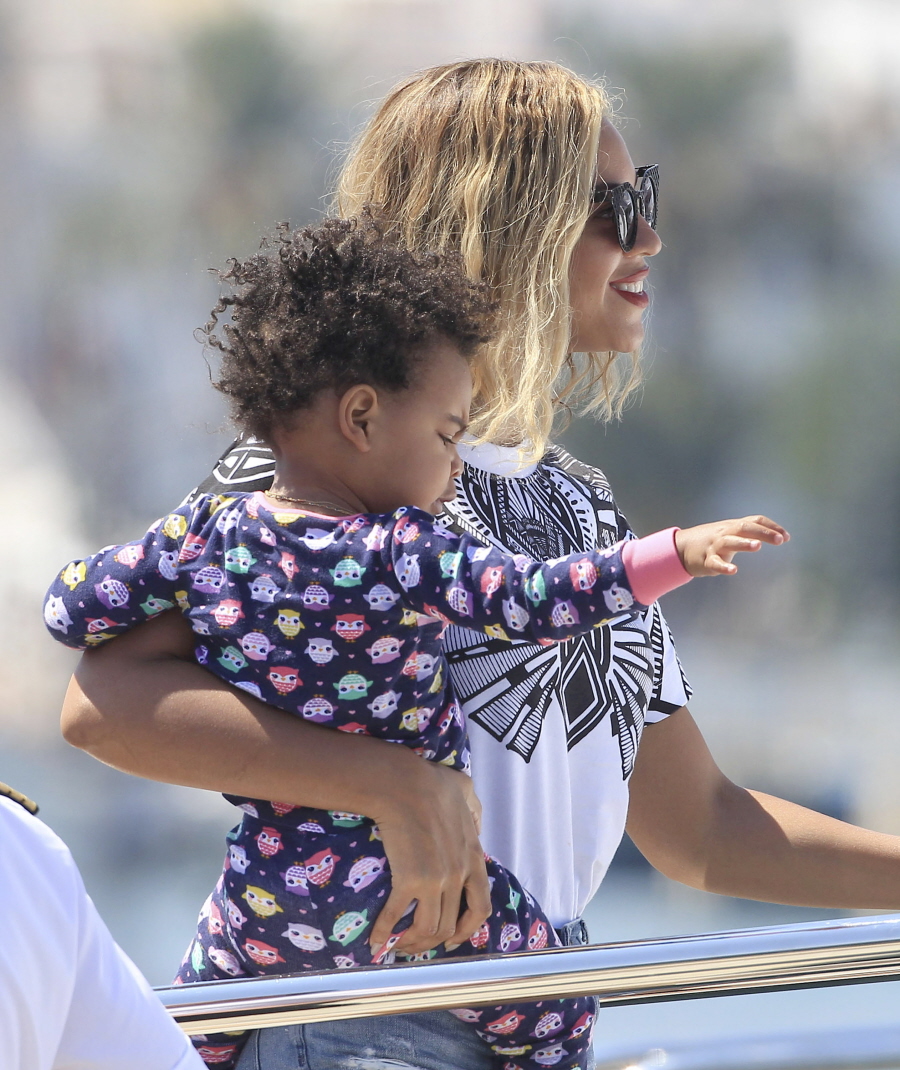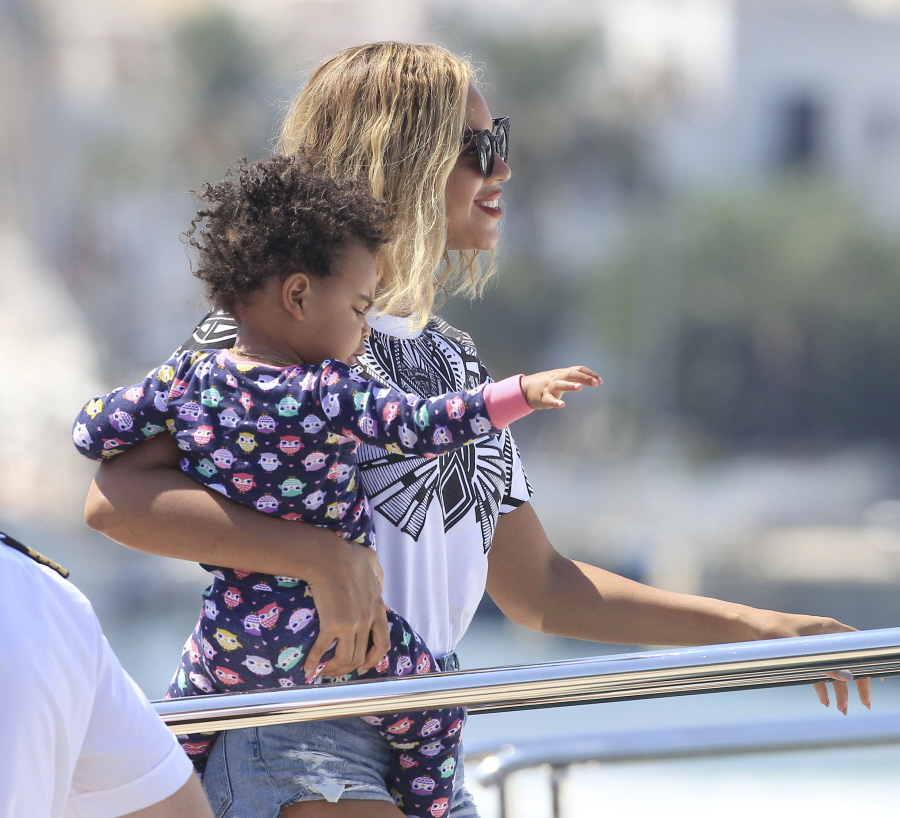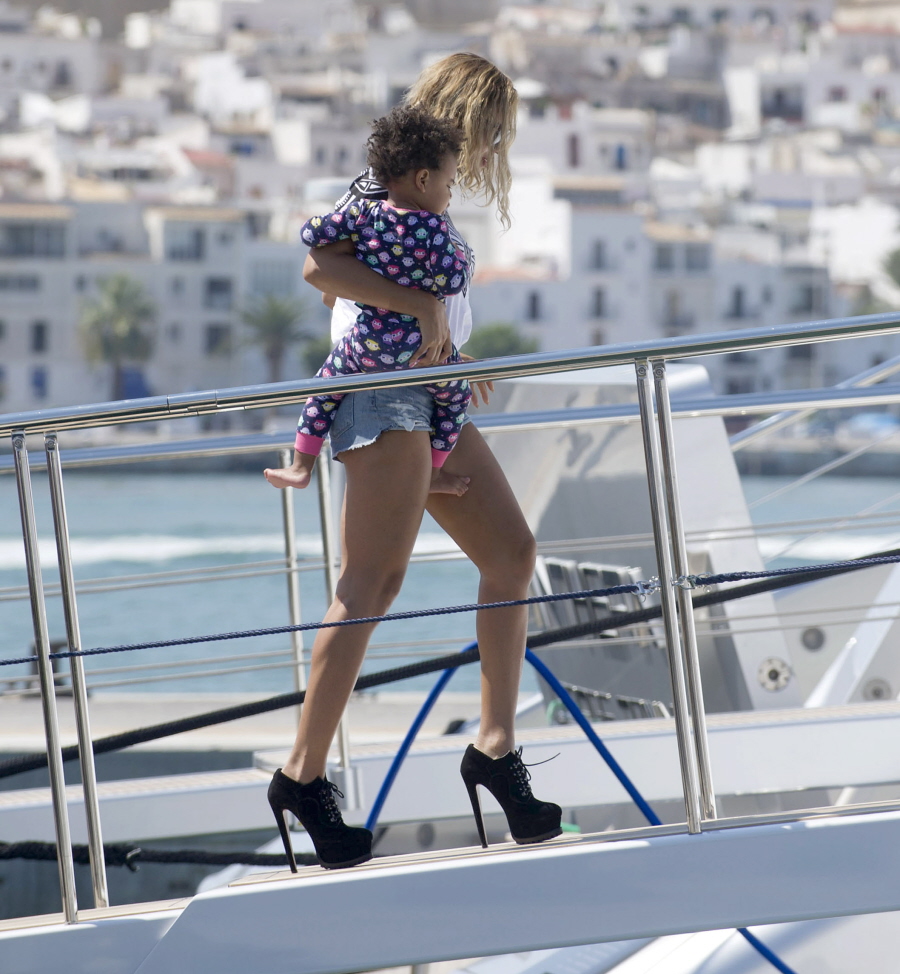 Photos courtesy of Fame/Flynet.