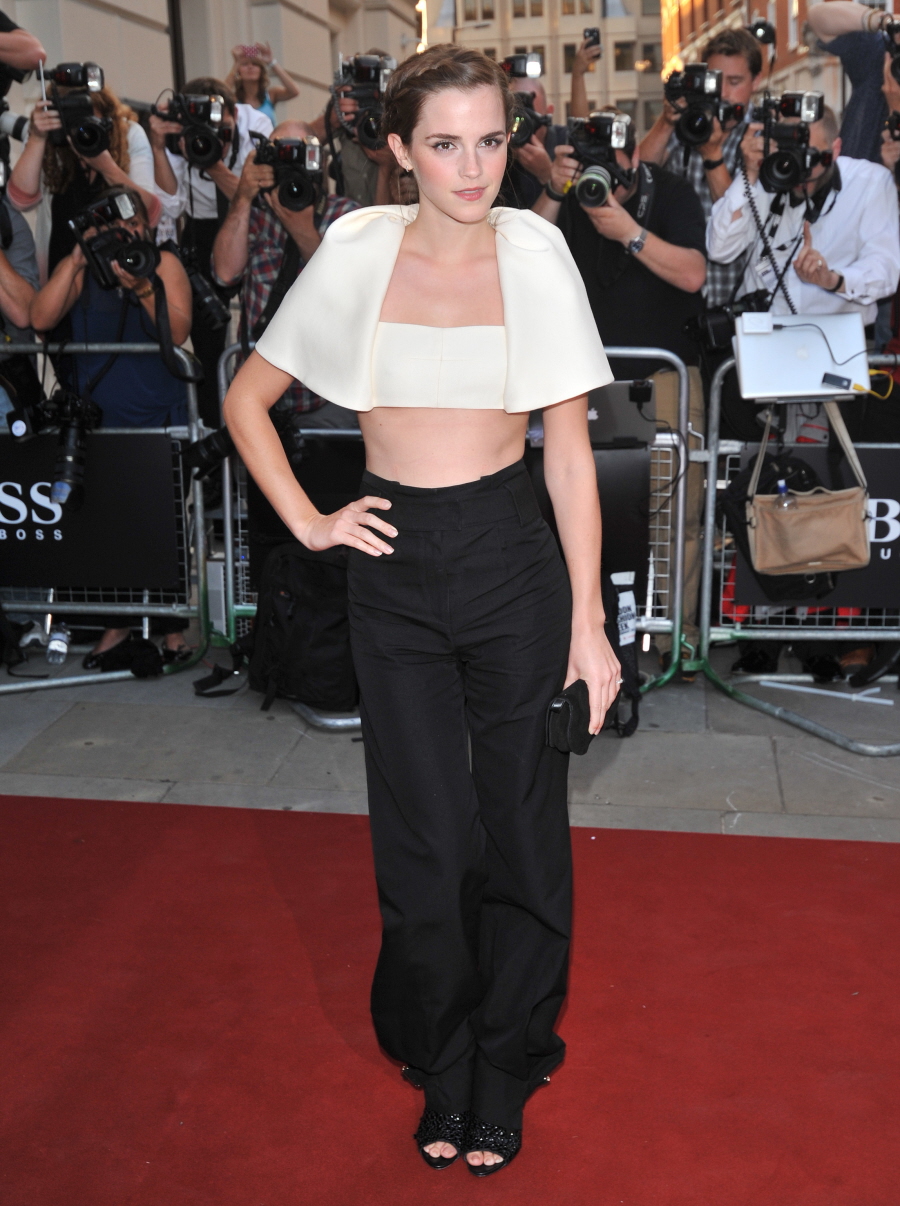 These are some of the most notable ladies from last night's GQ Man of the Year Awards in London. This is a big annual event in association with GQ UK, they do their own separate awards and such for the UK edition, and then American GQ does their Men of the Year events towards the end of the year. Anyway, a lot of ladies came out to celebrate the men. Let's start with Emma Watson in Balenciaga. Awful, right? Right. I'm sure fashionistas are like, "Oh, how darling, a little built-in shrug on a bandeau top, that's amazing!" Nope. It makes her look like a hunchback. And I don't get the "bandeau-as-formalwear" thing. We'll discuss this further when we get to Jessie J.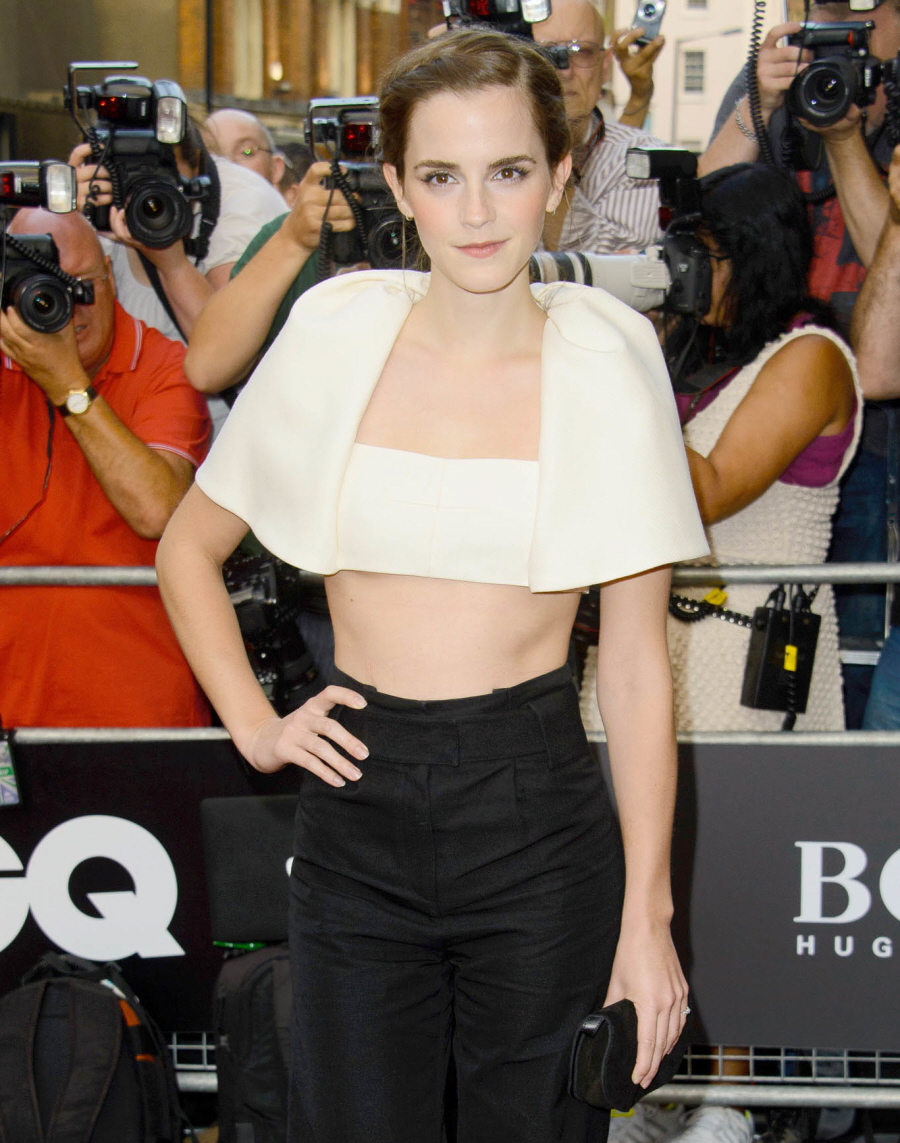 Suki Waterhouse in ??. I don't think I've ever really noticed how Suki has a rather kittenish look. She's got a budget Brigitte Bardot thing happening.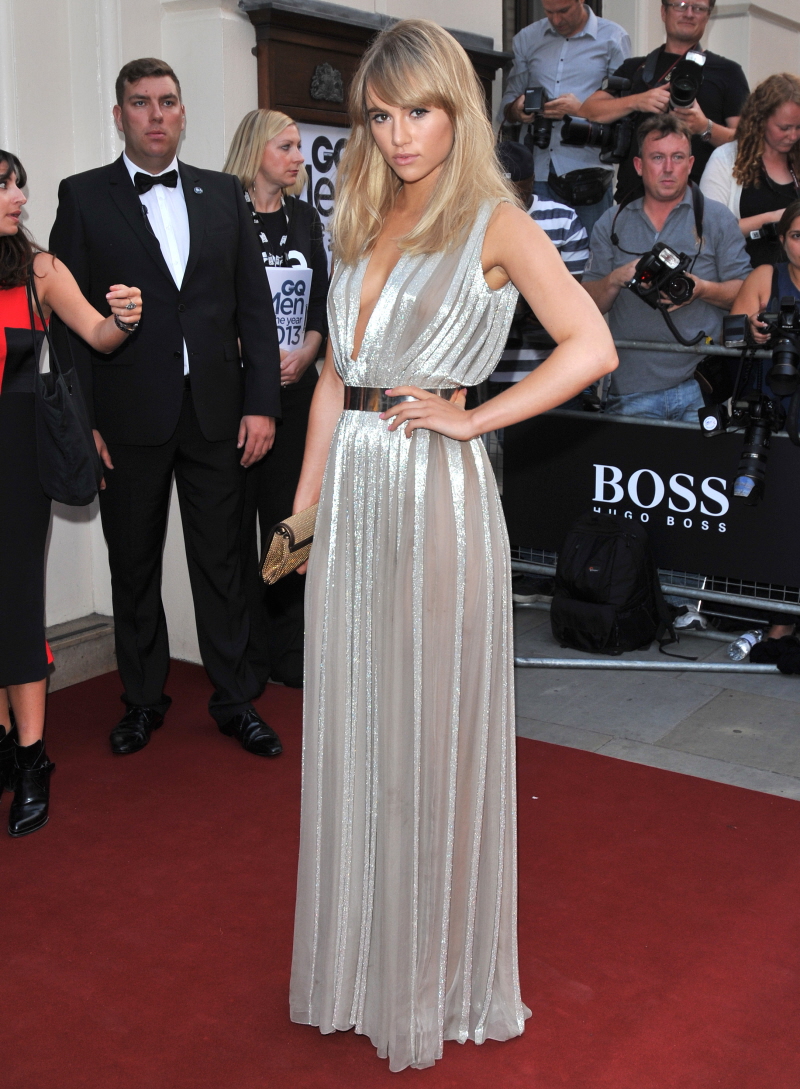 Rosie Huntington-Whiteley in a white cocktail dress by Versace. I thought it looked like L'Wren Scott, only L'Wren doesn't make her dresses out of RUBBER. I love it. Clean, simple, sexy.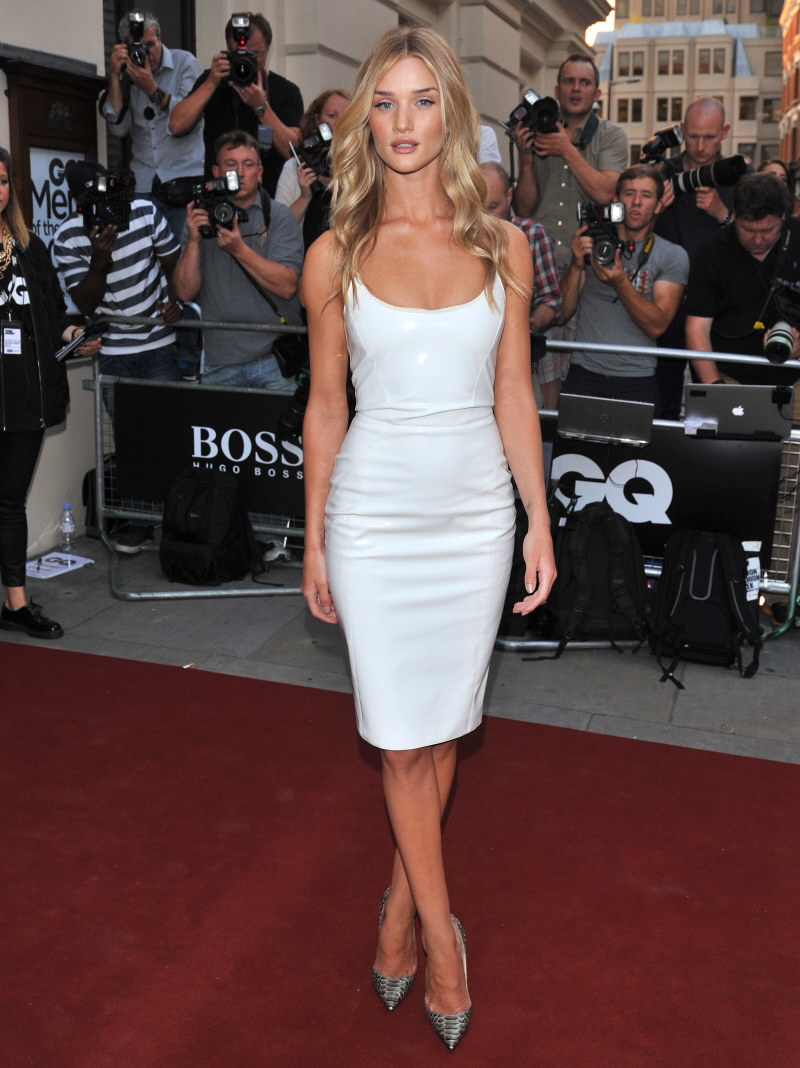 Alice Eve in Richard Nicholl. Y'all know I'm not a huge fan of orange shades, but this isn't bad. It sort of works on her because she has the right coloring for it.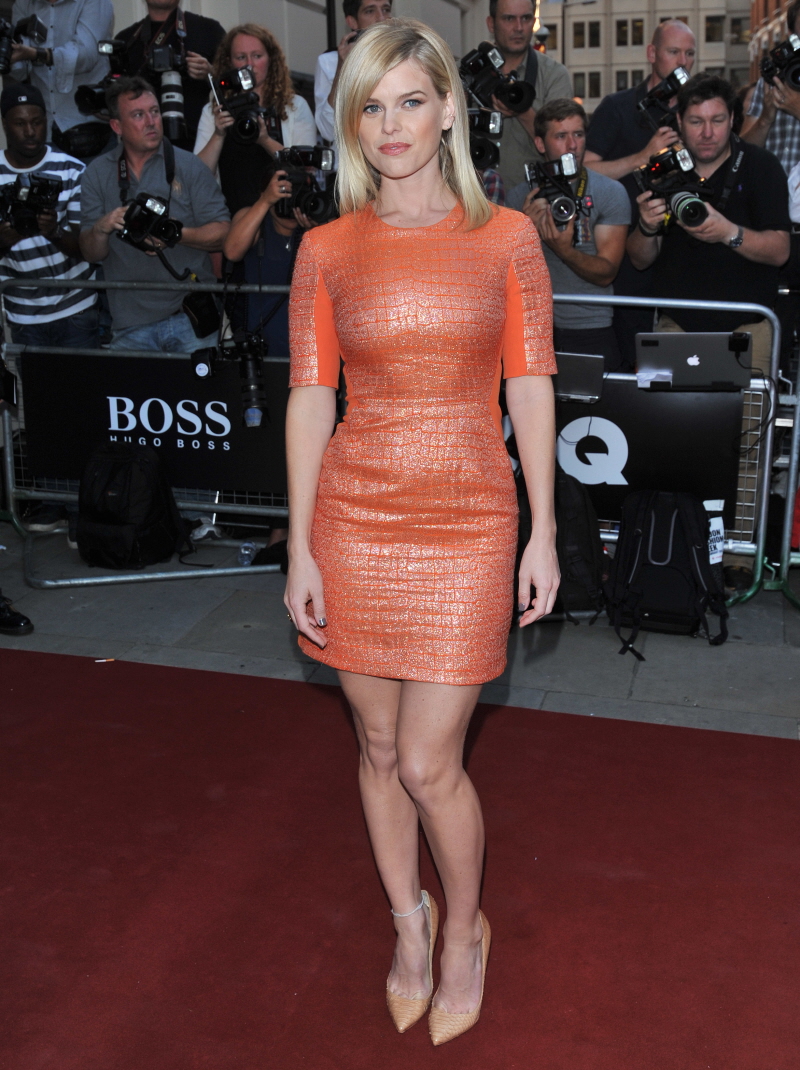 Rita Ora in Etro. You know what? I don't mind this. It's sort of like the Deconstructed Bumblebee Dress.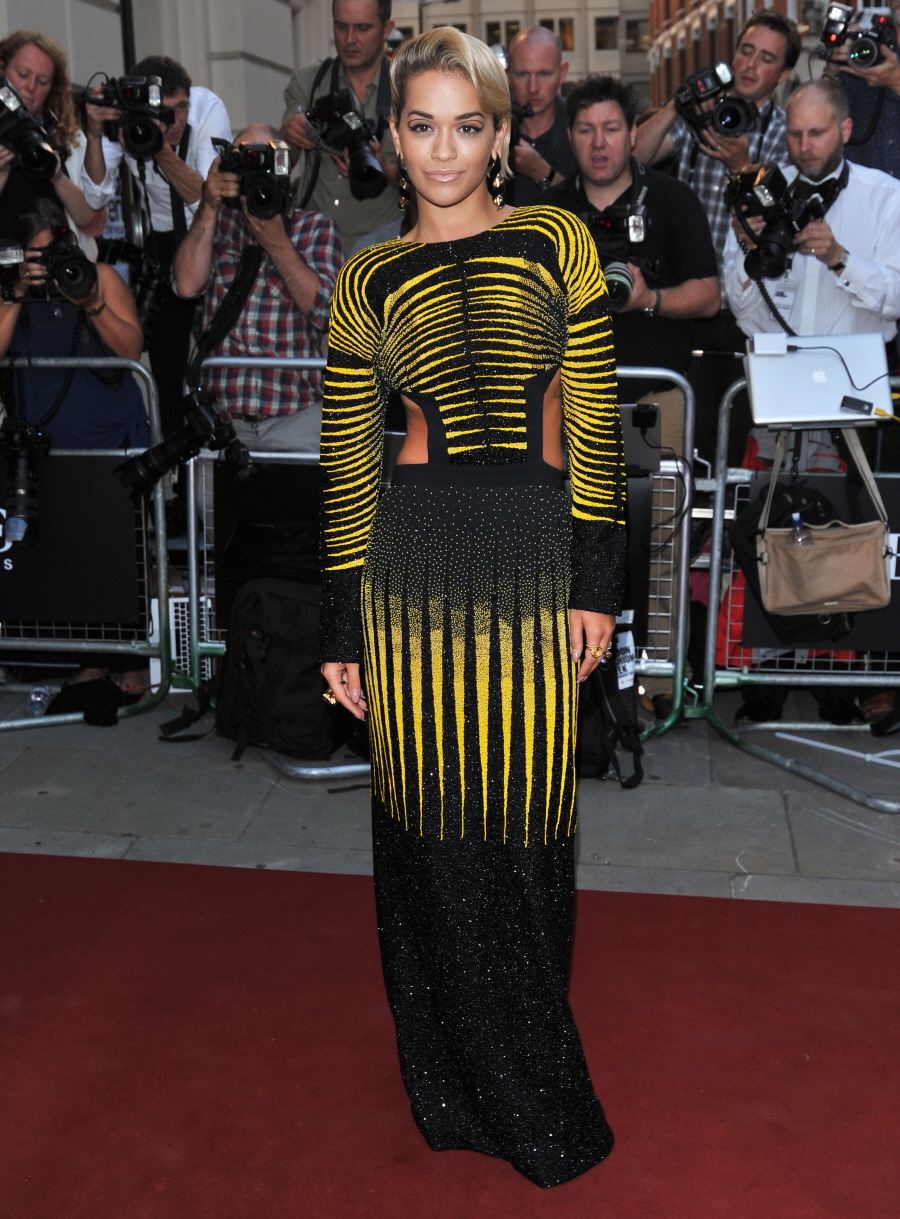 Jessie J in Persy Yaniv. OMG. The dress/whatever ensemble… it's awful. But is it better or worse than what Emma Watson attempted?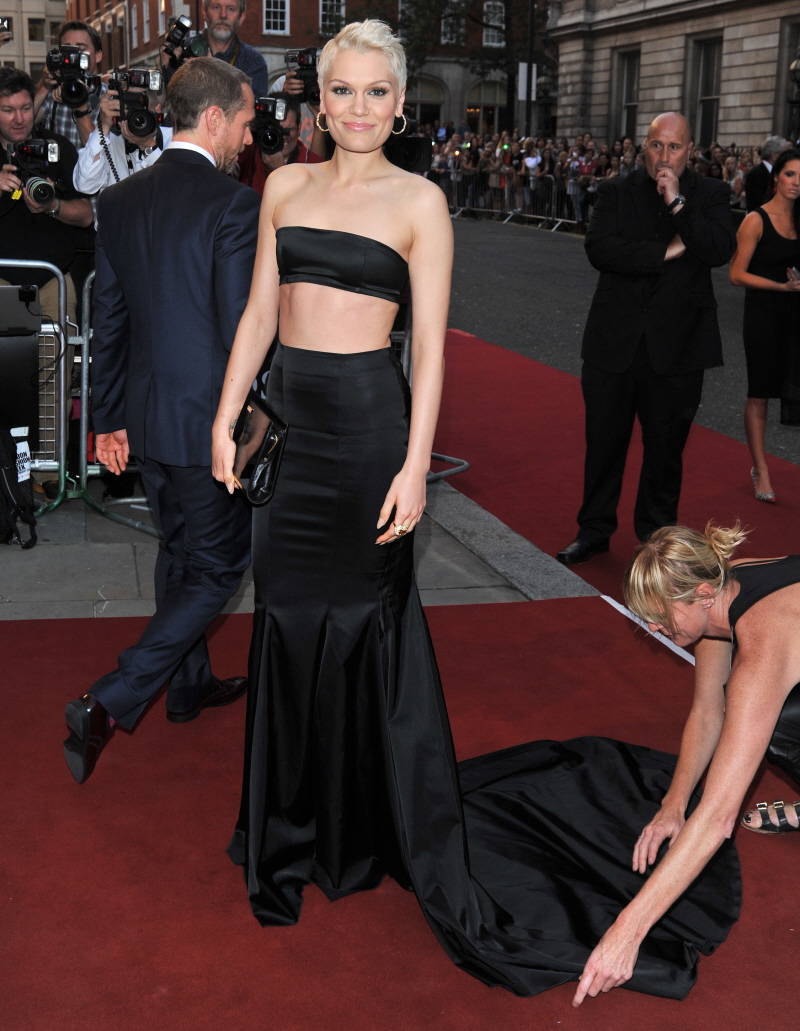 Jourdan Dunn in Hugo Boss. Um. I think she's a model, right? Right. And now I'm pretty sure she has bolt-ons.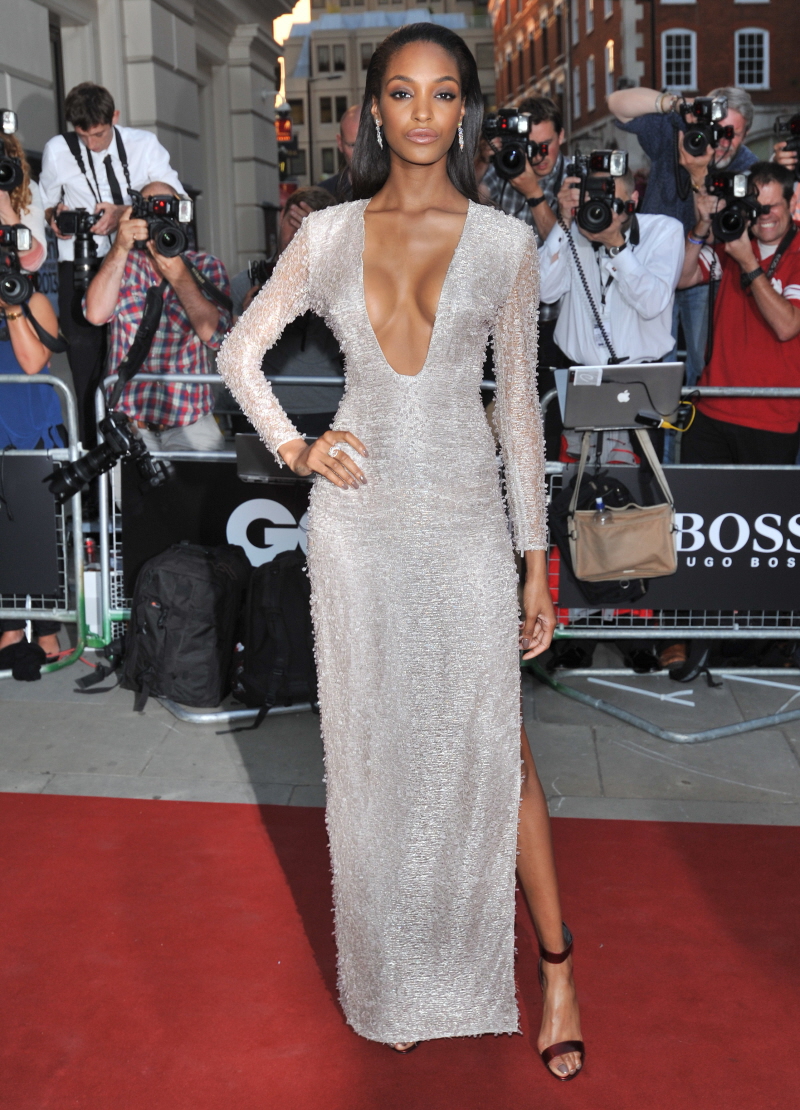 Ellie Goulding in Julien Macdonald Fall 2013, but it looks like Marchesa, right? I like Ellie, but I feel like she's trying too hard to become a Fashion Girl.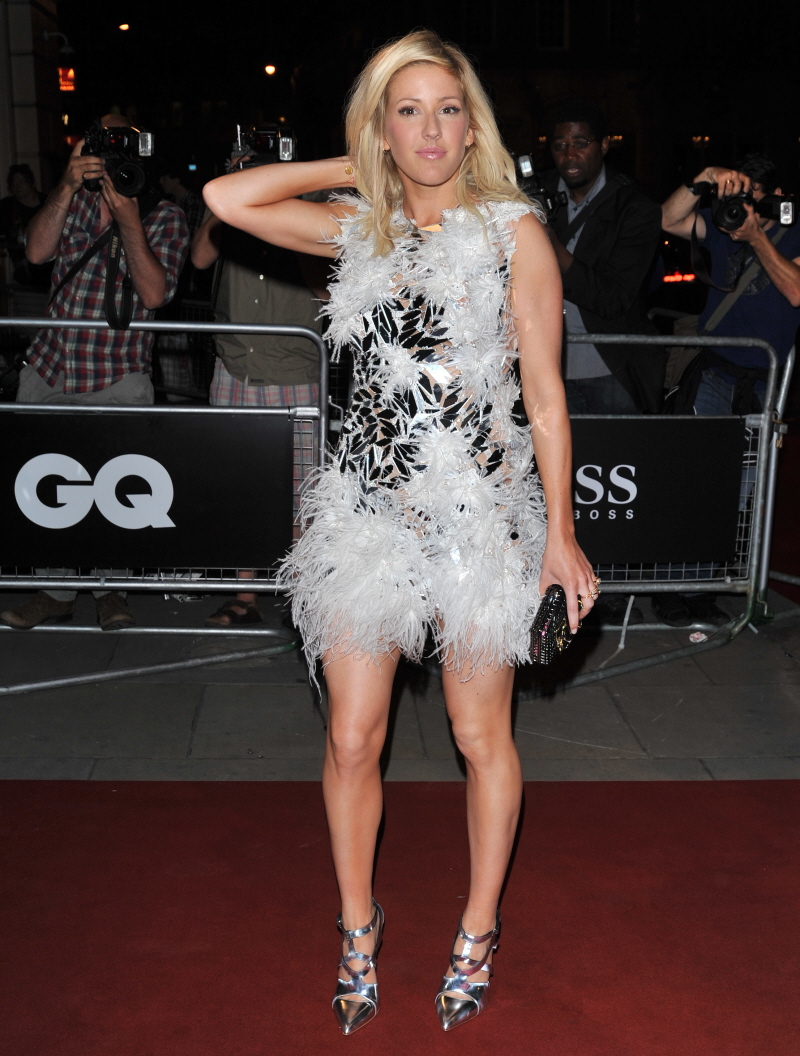 Photos courtesy of WENN.