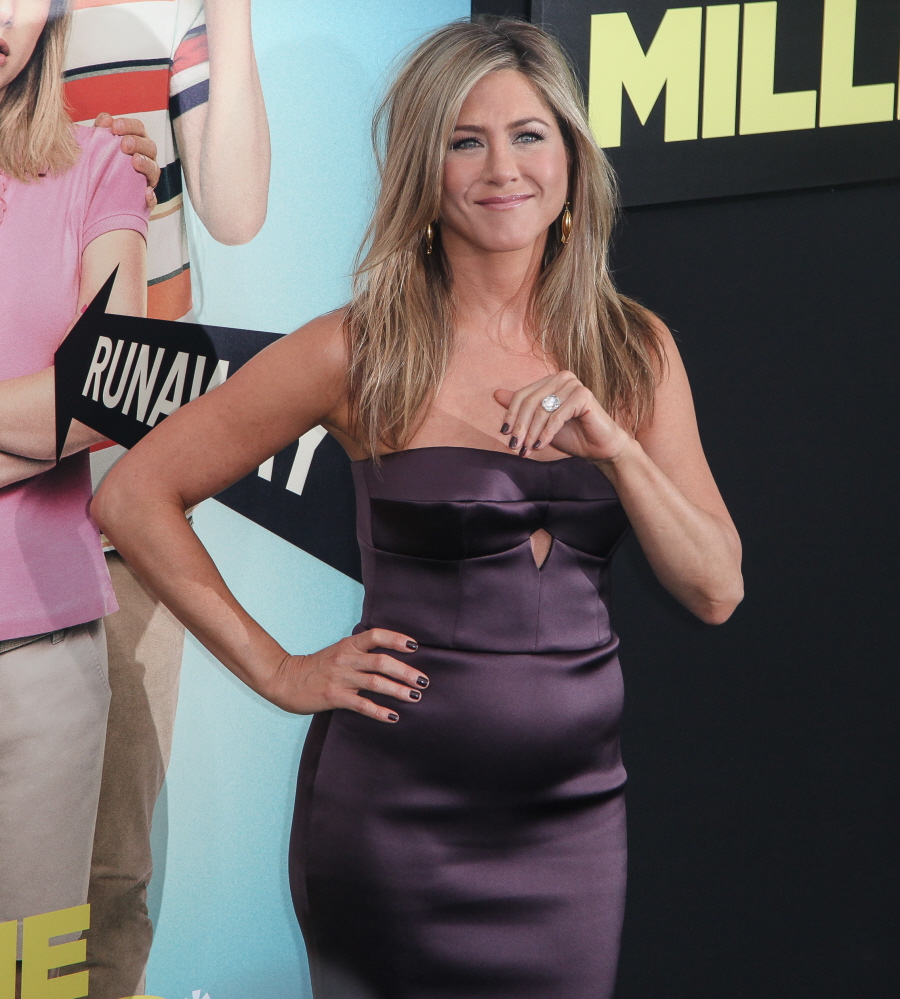 I have no idea how many "Is Jennifer Aniston pregnant?" stories I've written over the course of five years. It comes in phases – when Jennifer is laying low, she tends to gain a few pounds and then the "pregnancy rumors" begin because everyone assumes she's laying low because she's pregnant and she's gained weight because she's pregnant. At this point, my rule is to ignore all of the pregnancy rumors that come from Star, In Touch, Life & Style and especially OK! Mag. Maybe I'll discuss it if comes from the Daily Mail. But I will definitely discuss it if it comes from People Mag or Us Weekly, because those are the two publications with close relationships to Aniston and her team – when Aniston wants to leak certain information or combat a certain story, she goes to Us Weekly and People.
So, it's odd that Us Weekly is running a "Aniston is pregnant" cover this week. Do they have the sources to back it up?
Jennifer Aniston has been engaged to her fiance Justin Theroux since Aug. 2012 — but the pair are already expanding their family with a baby!. A new report reveals that Jen is "thrilled beyond belief," about her pregnancy news.

Jen, 44, is reportedly expecting her first baby, but she's not jumping to announce her news. She is reportedly waiting to announce the news until she has passed those crucial first months.

"She is scared of having a miscarriage, given her age, so they are not saying anything until she is six months along," an insider told Us Weekly.

Justin, 42, and Jen are happy in love and are thrilled for their news. "They're extremely happy. This is the baby Jen always wanted," the source said.

Jennifer has been spotted at parties drinking only water, reveals the mag. She has also been wearing looser fitting dresses with strategic rouching to her We're The Millers premieres. In order to camouflage her tiny bump, "her stylists had to redo her whole press tour wardrobe," the insider tells Us.

Jen and Justin's wedding plans are on hold for the time being, as a source also revealed that "the baby is taking priority."

A rep denied the pregnancy to Us Weekly. HollywoodLife.com is waiting for separate confirmation.
So, her rep denied it to Us Weekly but they still ran with the story and put it on the cover? That is just… weird. I suspect that this is The Classic Aniston Game for when she's promoting a film – someone, somewhere will report that she's pregnant based on photos of Aniston massaging her stomach area on a red carpet, then Aniston gets to spend the publicity tour talking about the state of her womb and how she's not pregnant and we're so invasive but yes, she wants kids of course she does.
Or she could really be pregnant this time and her rep is just lying like he does often enough. You choose your version of the story. I will say this – if she's pregnant, really and truly pregnant, that might go a long way to explaining why she looked so ill and barfy during TIFF.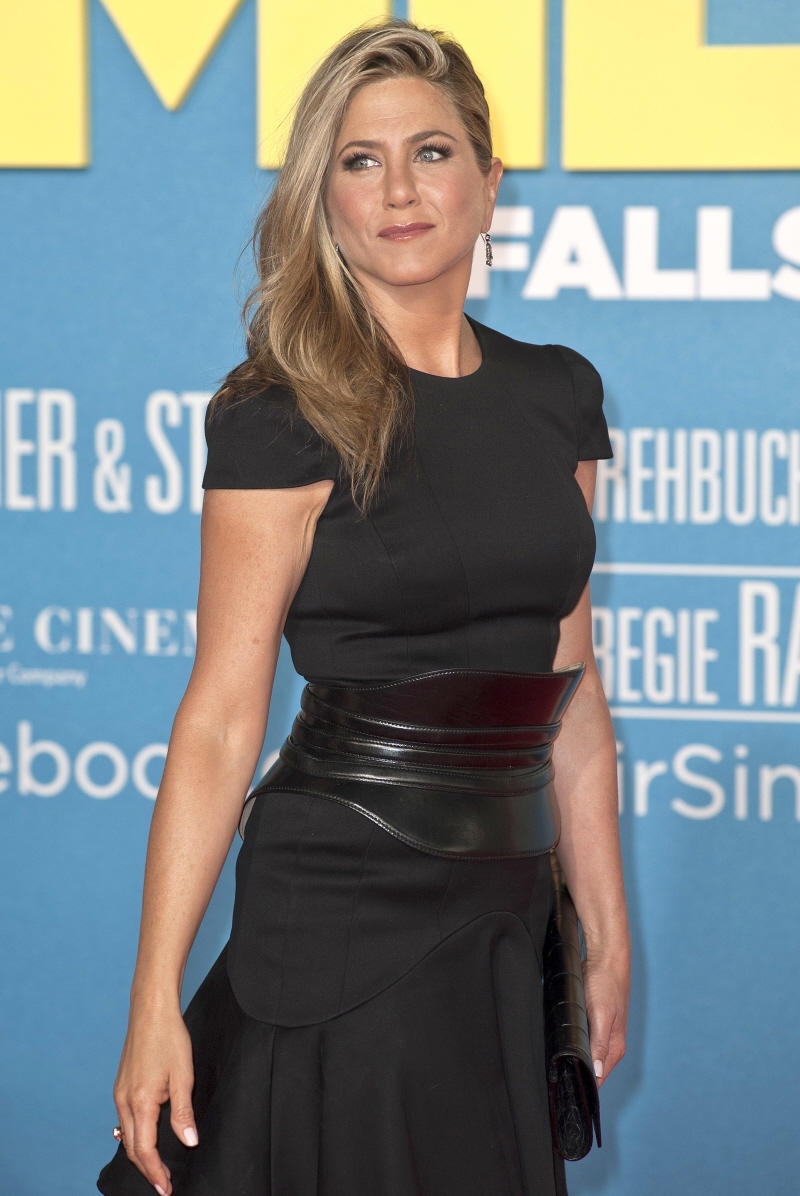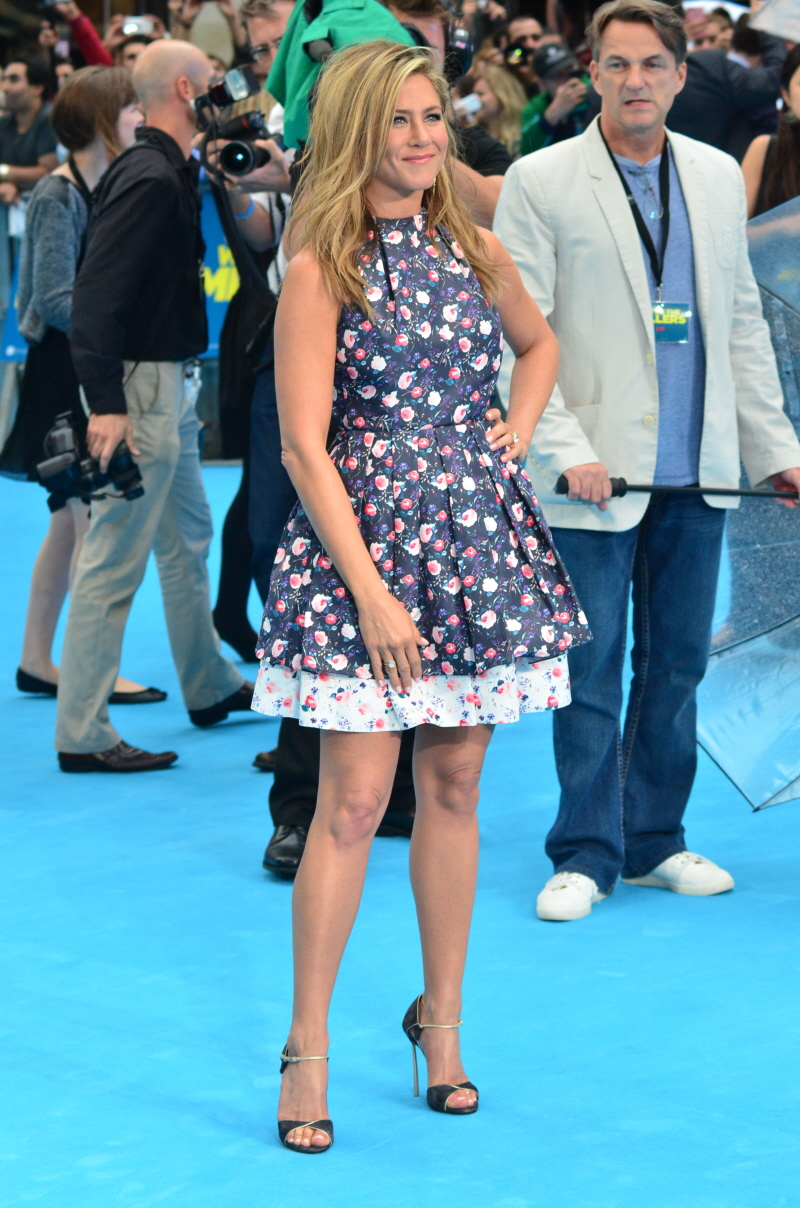 Photos courtesy of Fame/Flynet and WENN.