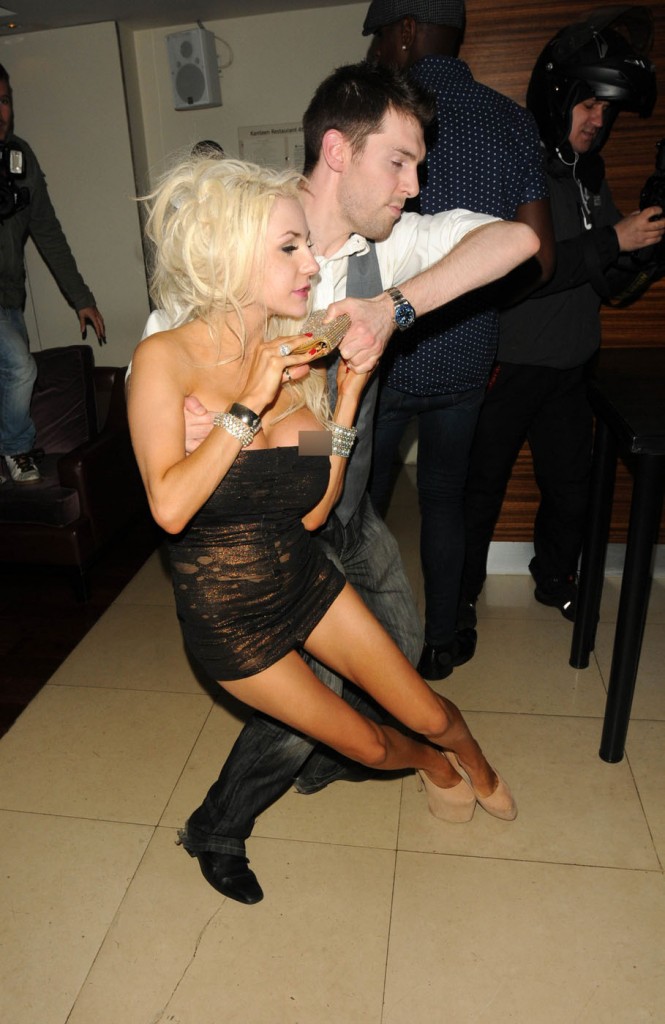 Do you know what these photos remind me of? They remind me of Brandi Glanville getting so wasted in London that she had to be held up to walk. Brandi was wearing a similar skimpy outfit too. Here's Courtney Stodden, 19, so blitzed last night that she can barely function. Maybe she's playing it up for the cameras, I wouldn't be surprised, but she probably is pretty drunk regardless.
Courtney cannot legally drink in her native US, where the drinking age is 21. In England the drinking age is technically 18 (teens can drink beer or wine with a meal from the age of 16) so she's free to get falling down drunk and pose for the paparazzi.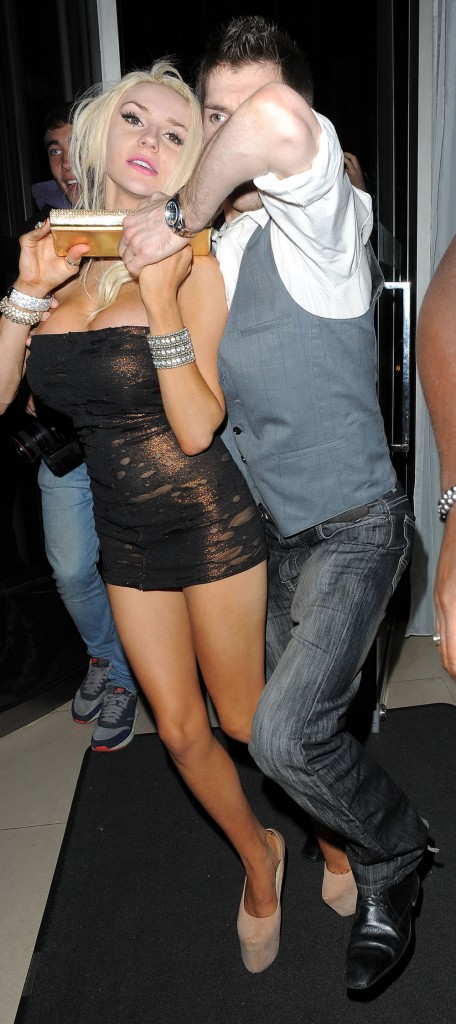 Courtney is in London following her stint on Celebrity Big Brother UK. She was voted off the show over a week ago, and the finale also aired last week. Maybe she's contracted to stay in London, but it looks suspicious to me that she's still there. Courtney is being assisted by a "mystery man" and she also partied that night with Lauren Harris, a Big Brother housemate and transsexual who finished third on the show.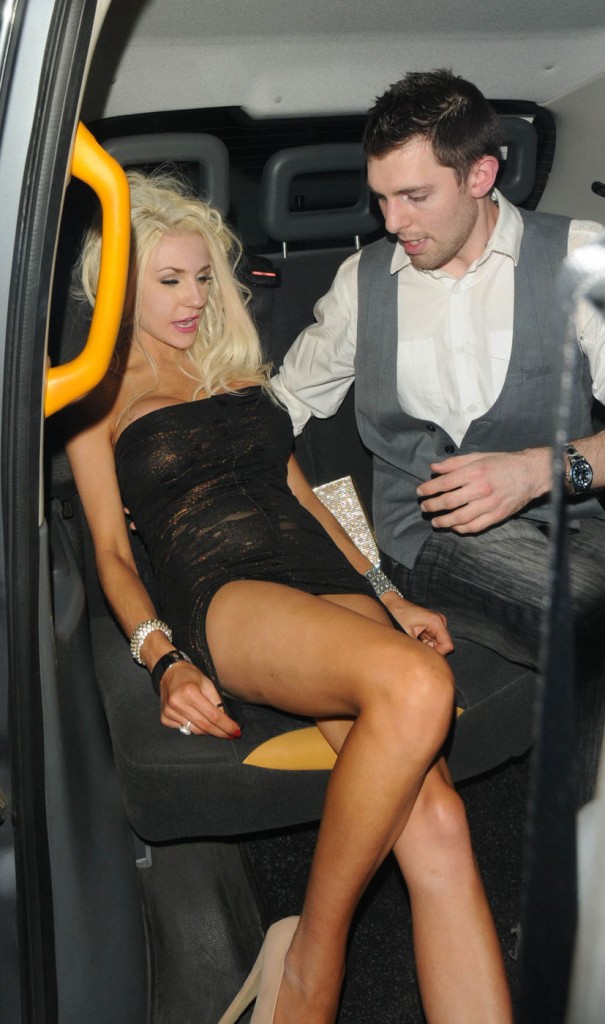 The Daily Mail reports that Courtney's 53 year-old husband and the reason she's famous, Doug Hutchinson, has been seen in London with her. So it's not like he's still in California waiting for her to come home. Still, I would be surprised if these two stay together much longer.
You may notice in these photos that Courtney has large bruises on her upper thighs and that her boobs are purple. I don't want to think too much about her bruises, but there's an explanation for why her circus boobs are discolored. Her double D implants are too big for her frame and may be straining her skin so much that the blood vessels in her breasts are "unable to empty due to pressure exerted on them by the implants." That's so gross. I haven't even seen a Real Housewife with that problem.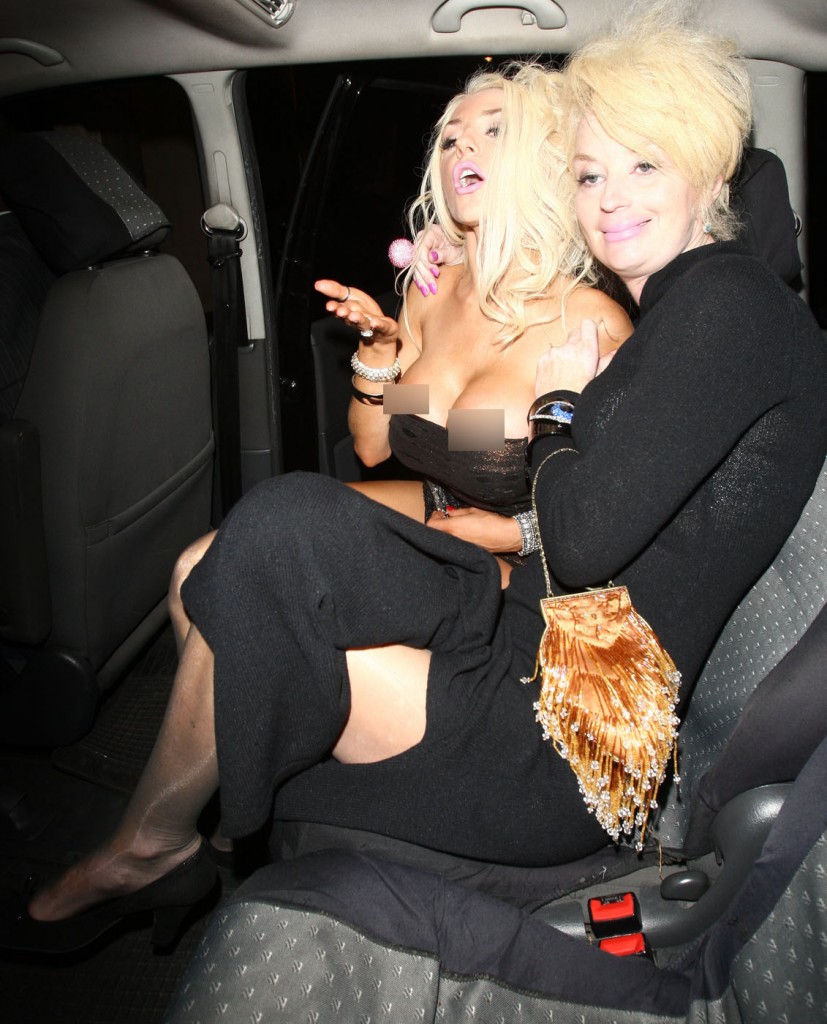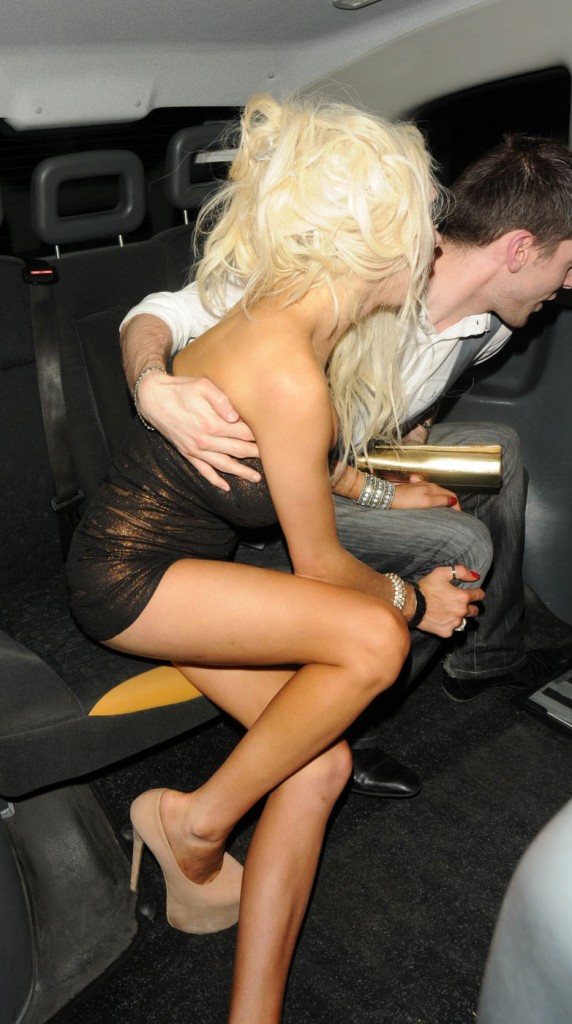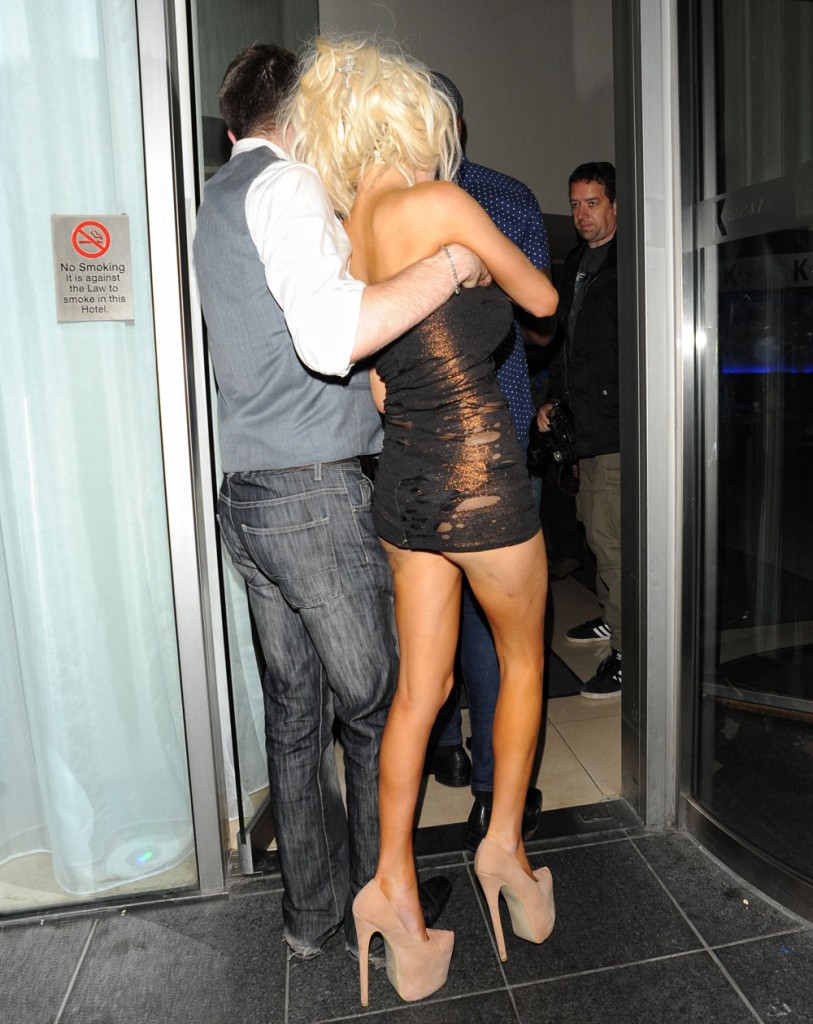 Photo credit: WENN.com and Pacific Coast News