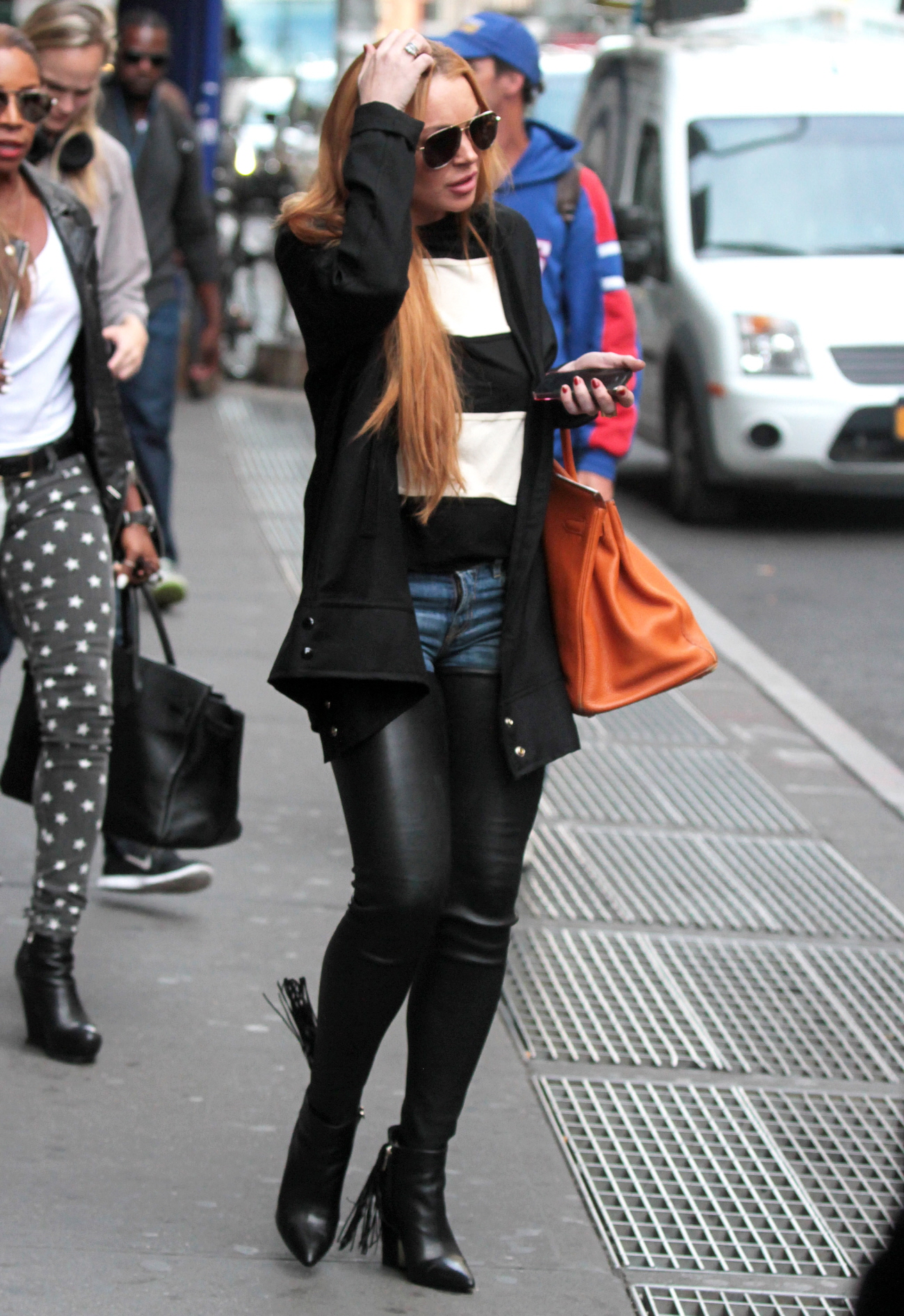 These are some new photos of Lindsay Lohan wandering around NYC yesterday. She had stayed out late the night before, attending Madonna's dumb Art For Freedom event. So that's why LL looks a bit ragged. That and it's just how she looks these days. Anyway, remember how Lindsay was calling up People Mag and Us Weekly and anyone who would listen to tell them that she had a new boyfriend? That was last week. Lindsay wanted everyone to know that she was dating Matt Nordgren of that old Bravo show Most Eligible Dallas. Well, their relationship was TOTALLY for real and they were in love and Lindsay is perfectly sober and capable and she's working so hard and Matt respected her and he was wonderful. But now they're over.
Suddenly single! Lindsay Lohan and Matt Nordgren have decided to go their separate ways just one week after Us Weekly and other outlets confirmed they were dating, an insider tells Us.

"Their work schedules and the distance just make dating impossible," the source says of the Canyons actress, 27, and the clean-cut Texan, 30. "He really likes and respects her. He thinks she is back on top, emotionally and physically."

If she is, he may be part of the reason why. Insiders told Us last week that Nordgren — a former quarterback for the University of Texas and the Philadelphia Eagles — was a good influence on Lohan, who recently completed a court-ordered stint in rehab.

"He's older, a successful businessman, and he has been a great friend to her," one source told Us. "He's also a Christian and won't drink around her. He's trying to keep her sober and on the straight and narrow. He's really good for her."

As previously reported, the two actually met seven years ago through mutual pals. "We've hung out," Nordgren told the New York Post's Page Six recently. "But I have been a friend trying to support her for many years now."

That friendship is still intact, the first insider says. "He respects her sobriety and wishes her the absolute best," the source tells Us. "They will remain good friends."
This is the dumbest stunt. Like, absolutely no one would have given a crap except that Lindsay was calling up all of the weeklies to tell them all about her new boyfriend and how much he respects her sobriety (if she's talking about her sobriety this much, that's a good sign that her sobriety is a crack lie, by the way). And now it's over? What happened? Did Matt Nordgren JUST Google her to find out what she's been up to? Here's a good rule of thumb: if a dude is truly a "good guy" who is "successful" in a real way, he won't want anything to do with a Lohan.
By the way, this is just a minor, tangentially Lohan-related story, but if you're in the mood for something profoundly disturbing, GO HERE to see Lindsay's half-sister Ashley and how she had a "plastic surgery makeover" to look more like Lindsay. So gross.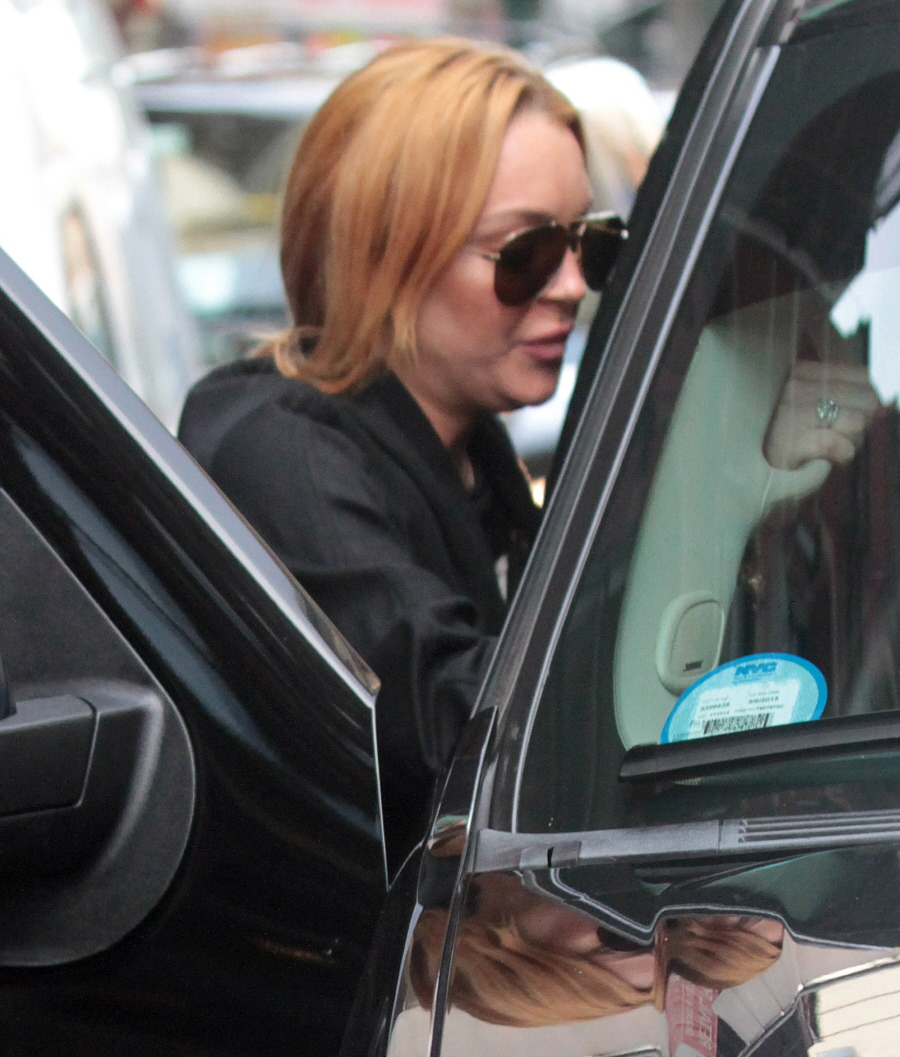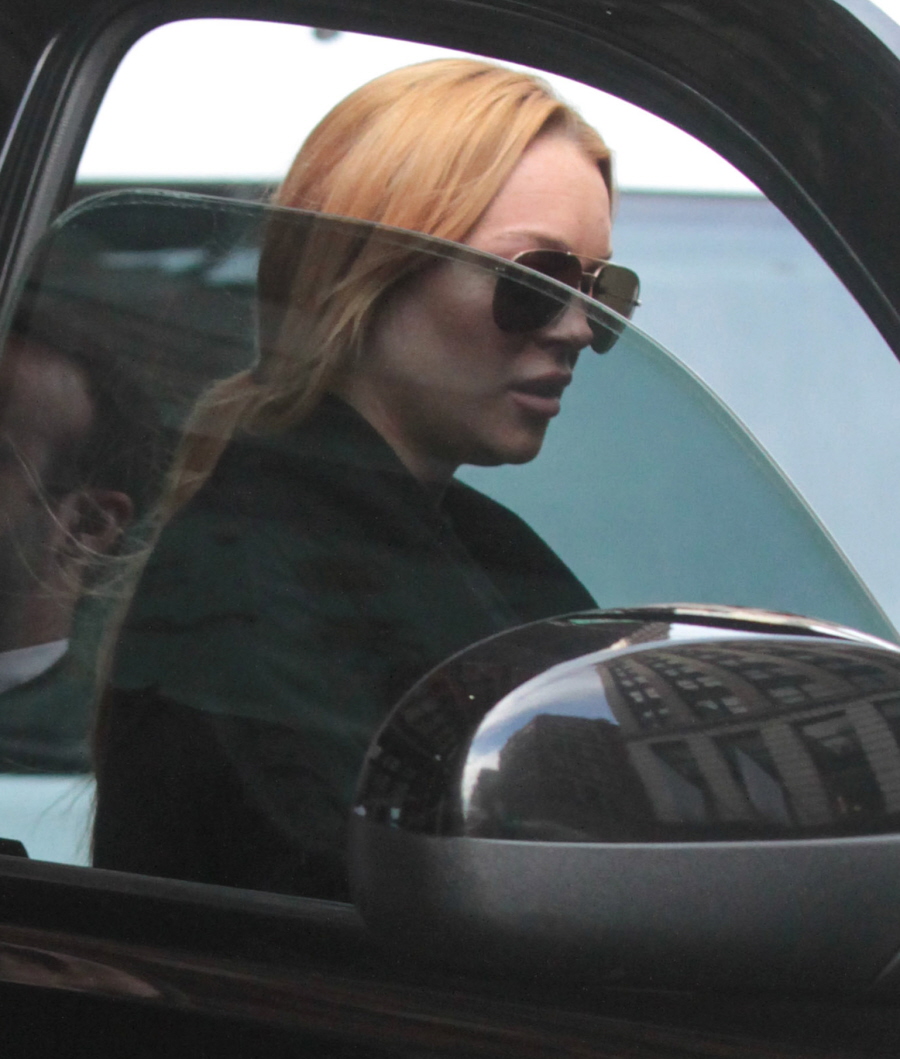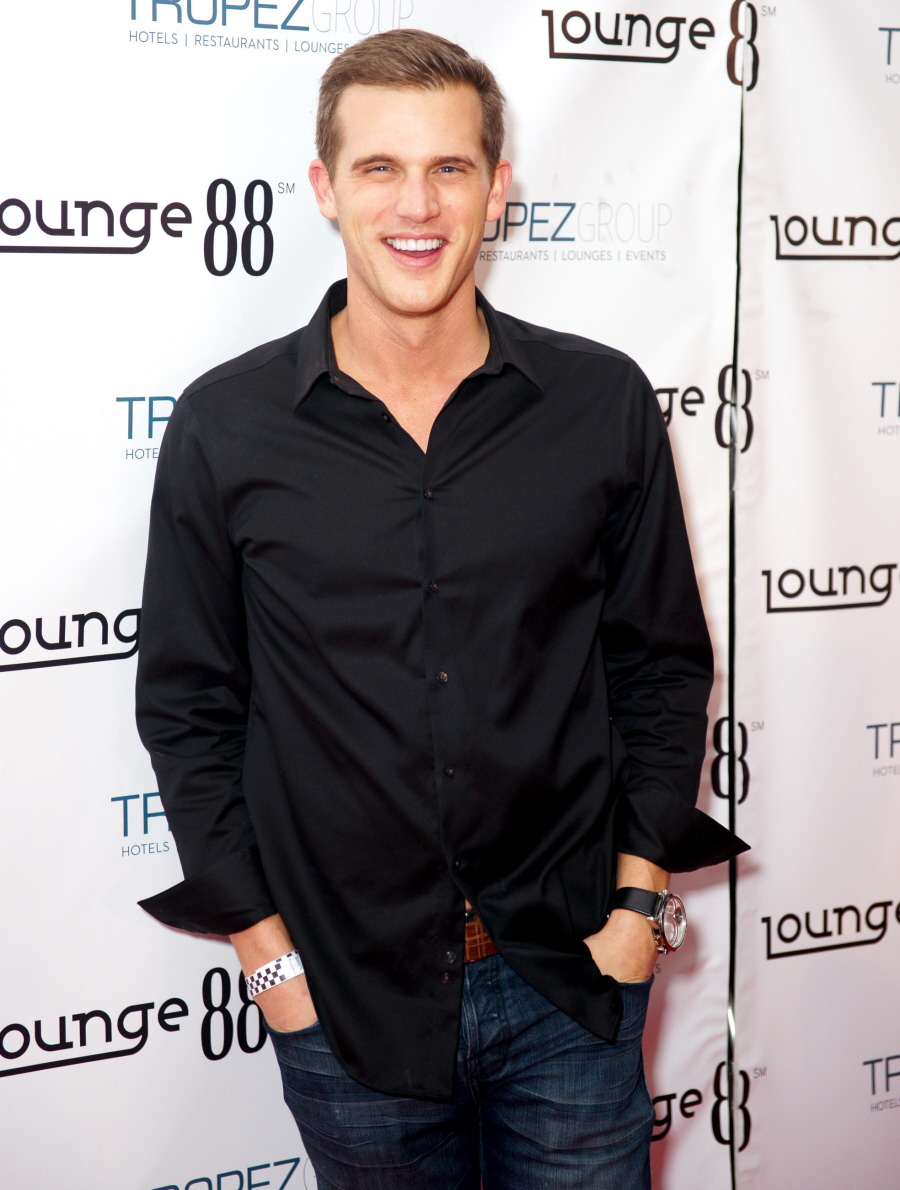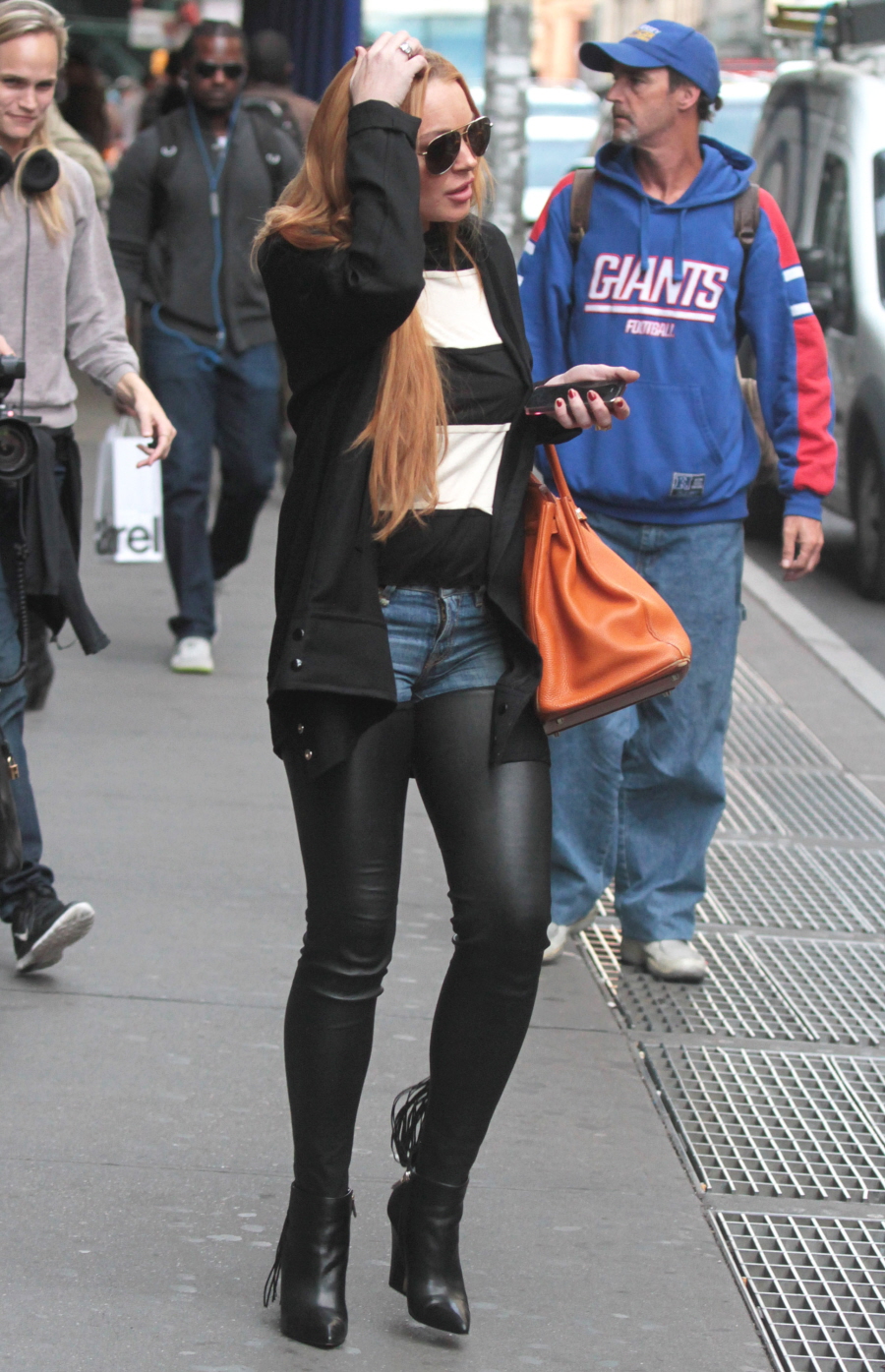 Photos courtesy of WENN and Fame/Flynet.