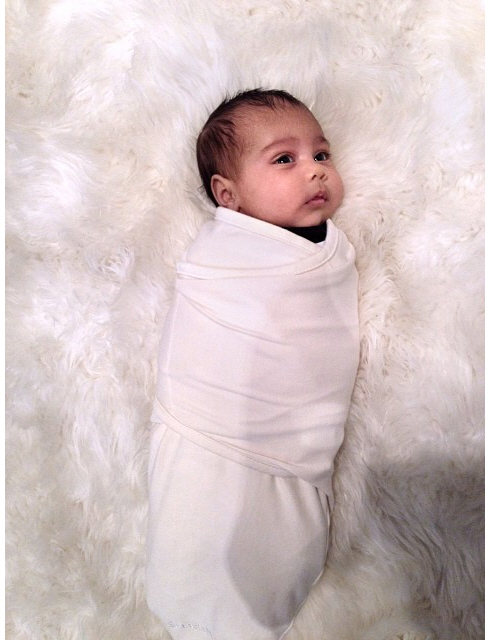 Here is the second official photo of Baby North Kardashian-West, or "Nori West" as I guess we're calling her. Kim posted this photo on Friday, a few days after she arrived home from Paris. She arrived in LA solo, by the way – maybe Kanye wanted to stay in Paris one more night with Riccardo Tisci? But Kanye is in LA now, and he's been walking around, wearing a gold "Nori" necklace like Kim was wearing in Paris.
Kim posted this photo on her Instagram with the message "I missed waking up with my little [angel]." Okay. Sure. Kim "missed" Nori probably like she "missed" Mercy the Kitty when she found out Mercy was sick and she gave her away. In the first photo of Nori (go here to see it), I thought Nori looked more like a Kardashian, but in this photo, I'm seeing more West. THE CHEEKS. She's got Kanye Cheeks! I realize that most babies have Kanye Cheeks, but I think Nori will probably always have Kanye Cheeks. Also: Is Nori wearing a Baby Ascot under her white blanket? And was this photo taken at a Glamour Shots in a mall? In Kansas?
If you'll notice, Nori seems to have that particular thousand-yard stare that comes from spending too much time with Kris Jenner. That's right, when Kim and Kanye were in Paris, Kris was the one looking after Nori. *shiver* I can only imagine what sort of deal Lucifer and his main homegirl came up with for that one. Kris also gave an interview to Access Hollywood where she talked about how Kanye is super-duper "amazing". YOU WIN, LUCIFER.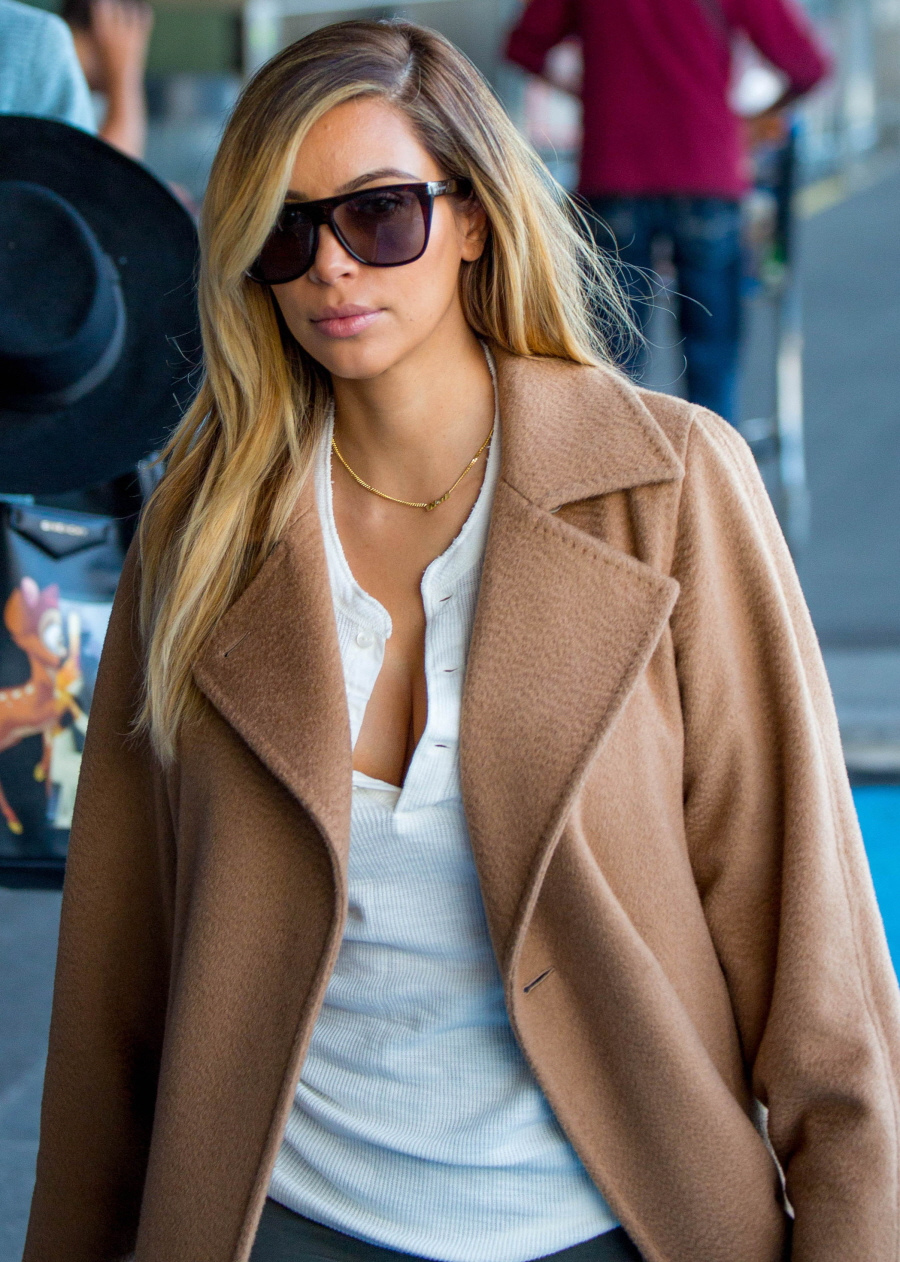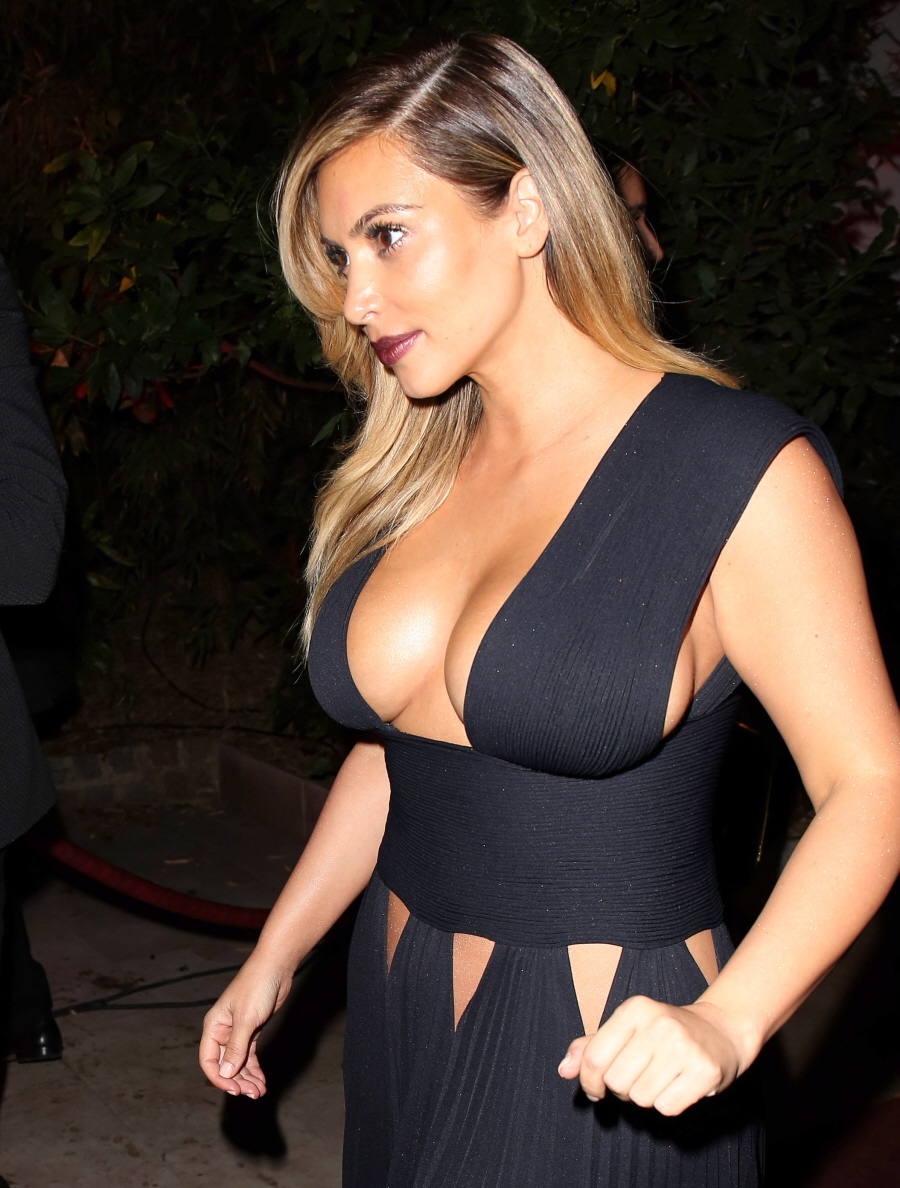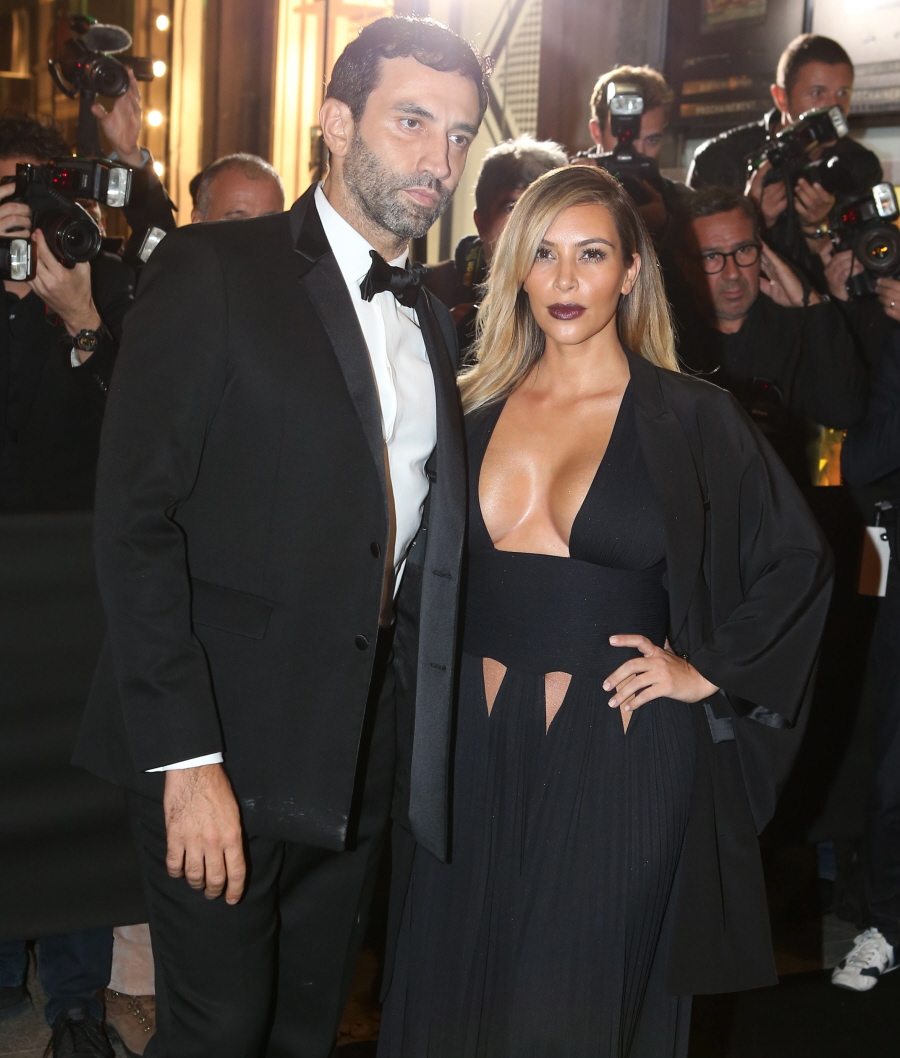 Photos courtesy of Fame/Flynet, Kim's Instagram.