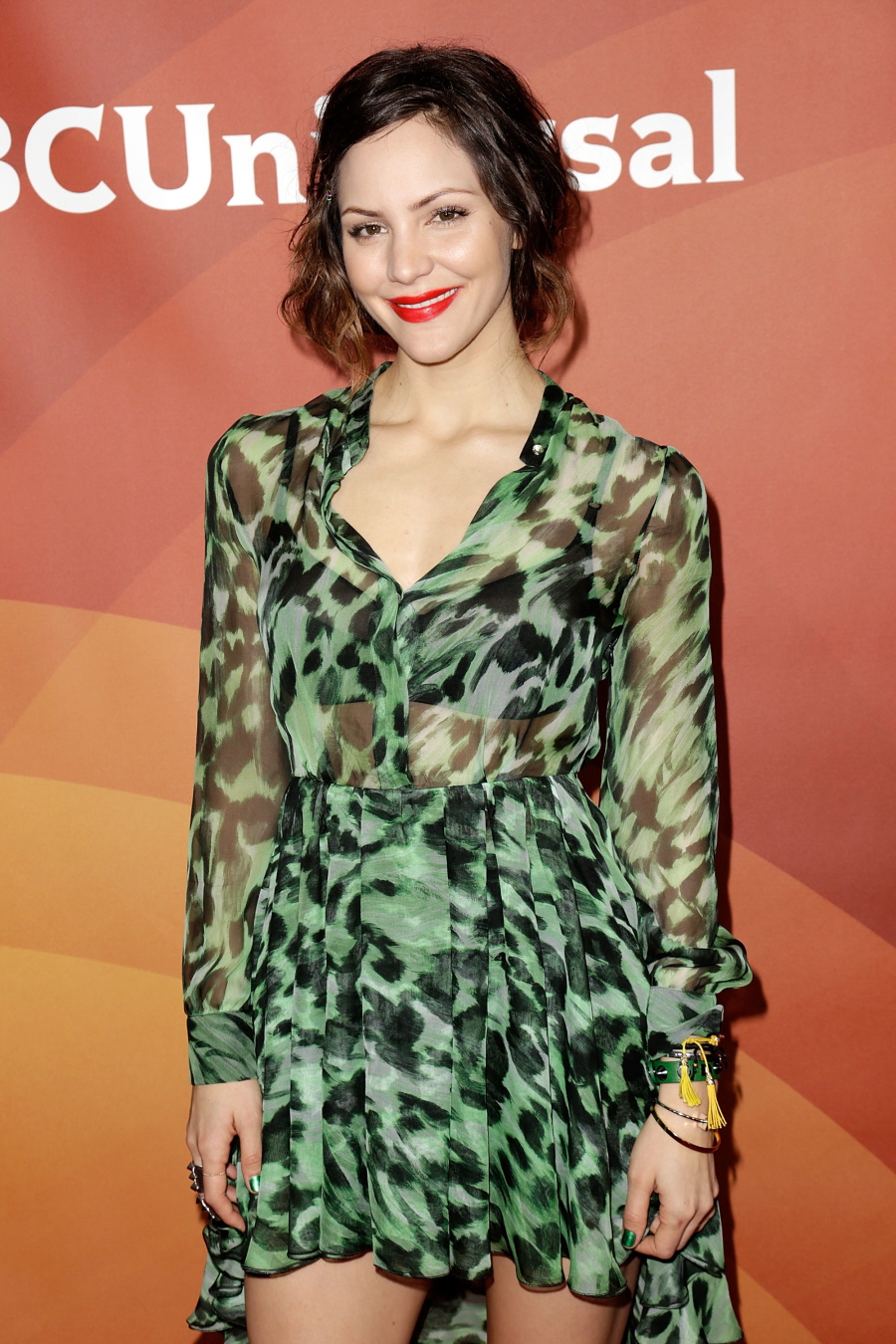 We can debate about who is more "wrong" in the increasingly gross situation involving Katharine McPhee and her married director, Michael Morris. But can we agree that Katharine McPhee is not a victim whatsoever in this situation? Even if she and her husband were separated months ago (which is what she keeps claiming), that doesn't mean that she has the right to play the victim in the press after she was caught making out with Michael Morris, who is married to Mary McCormack.
In fact, this entire catastrophe is making me wonder if Katharine doesn't need a new publicist, because she's handled this situation incorrectly from the beginning. First off, if you're banging a married man, don't make out with him in public. Secondly, if you get caught making out with him, STFU. Go dark. You can issue a sincere and general apology at the beginning, but the most important thing is to STFU and don't put out any stories in which you try to tell your "side" of things. You just need to ride out the drama in silence. But Katharine (and her publicist) keep leaking stories about how "embarrassed" Katharine is (that she was "caught") and "she should have known better." And now her publicist leaked this story to People:
Ever since photos of her kissing married Smash director Michael Morris hit the Internet, things have been difficult for Katharine McPhee.

"This is a very hard time for her," a pal of the actress tells PEOPLE. "She's very upset."

Morris has three children with his wife, Welcome to the Family actress Mary McCormack. And McPhee has been separated from her husband Nick Cokas for six months.

Now that the news of her relationship has been made public, the former American Idol sweetheart appears to be at a crossroads.

"Katharine cares about Michael," the pal adds. "But she still cares about Nick too. She didn't mean for anyone to be hurt."
"This is a very hard time for her." Okay, LeAnn. I guess we're not supposed to think about how hard it is for Mary McCormack too, right? I mean, Mary McCormack was just minding her own business, raising her three daughters, thinking that her husband was faithful and BAM. Katharine's vagina of doom struck. But hey, Mary, at least you know Katharine is having a hard time TOO, okay?
Also – Michael Morris & Mary McCormack were photographed together yesterday in LA as they left an "office building." That's code for either "meeting with divorce lawyers" or "marriage counseling." Check out the photos here – notice the physical space between them. This is not a happy couple. Since they look so dour, I'm hoping they were meeting with the lawyers rather than the therapists.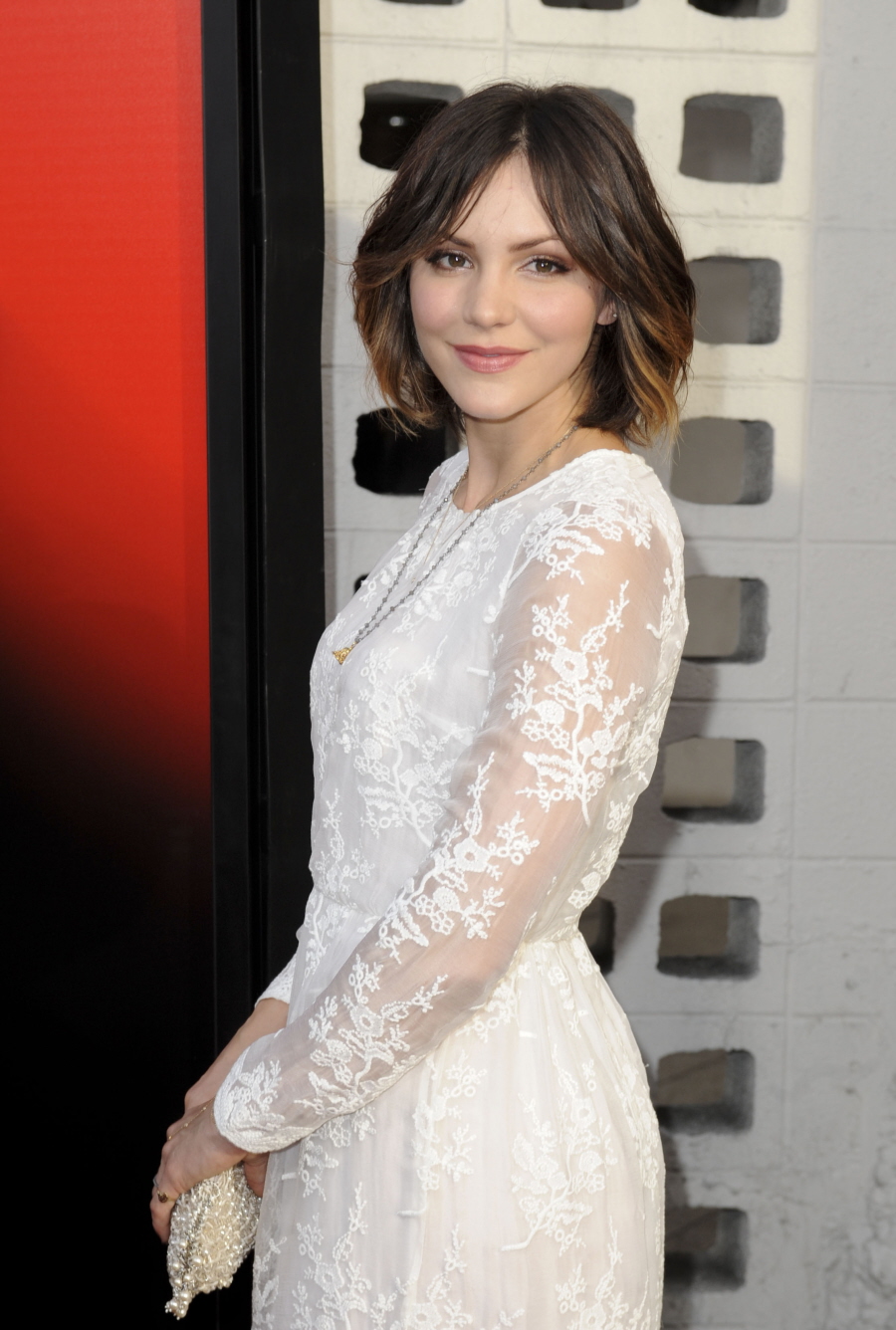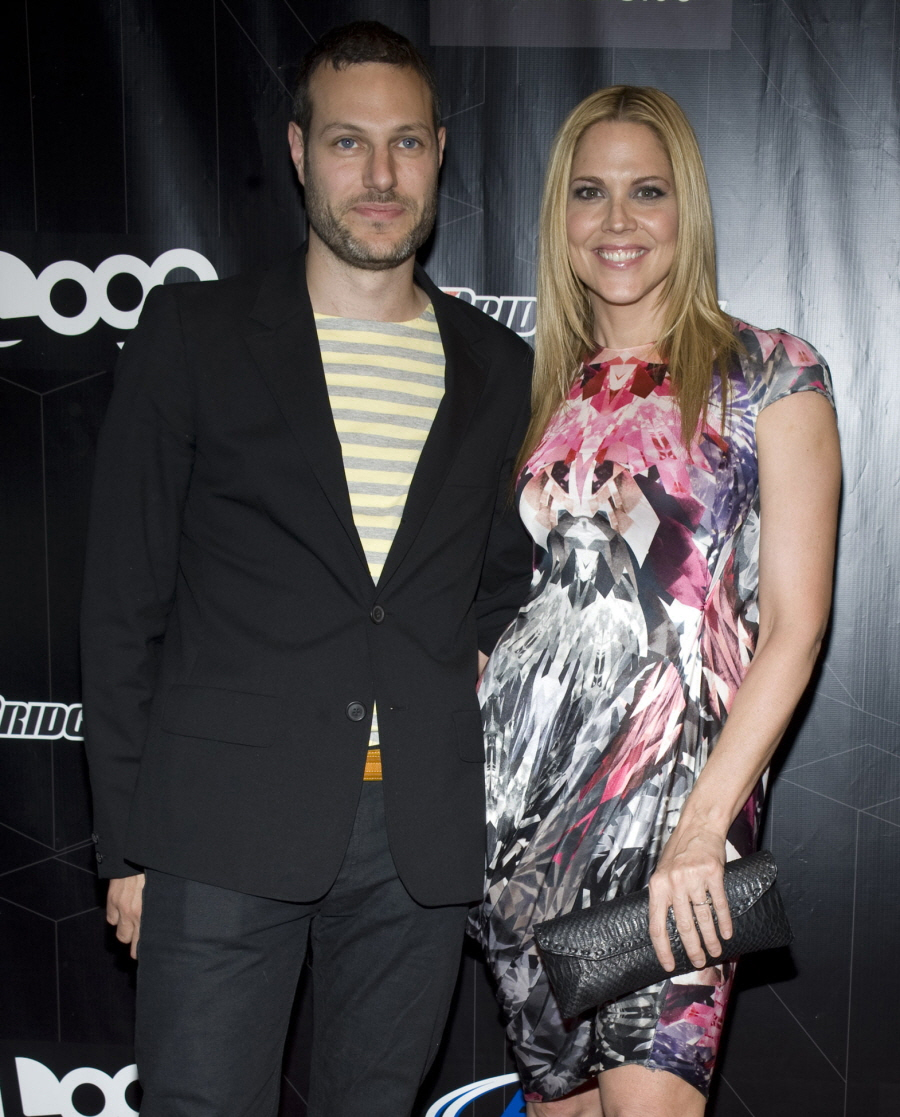 Photos courtesy of WENN.