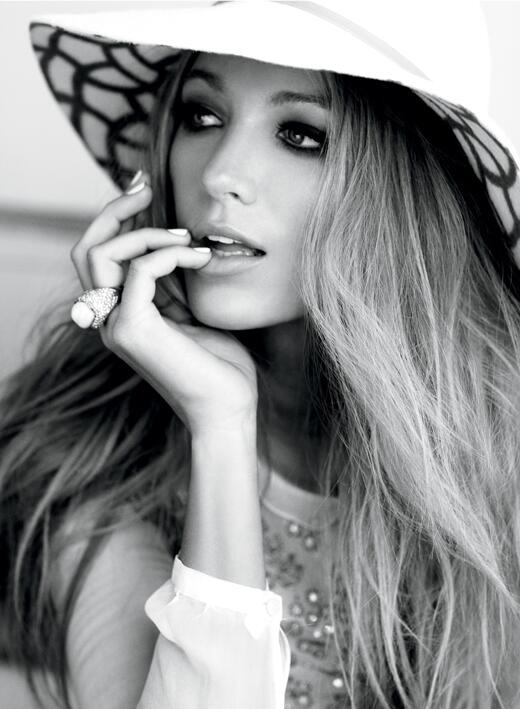 Here is one the new photos of Blake Lively released by her new employer, L'Oreal. Blake became the newest "face" for L'Oreal last week, and I do have to admit, this is a lovely photo. I wouldn't have gone with black-and-white though – it seems like a makeup/beauty company should always do color images. Still, this photo makes it seem like this campaign will be much better than Blake's sad Gucci campaign.
Anyway, Blake Lively has always claimed that she doesn't do much to maintain her figure. For years, she's given interviews about how she's so young and active, she doesn't need to exercise or plan her workouts or anything like that. Well, she's at it again:
Blake Lively has the A-list husband and Hollywood film career, and just in case you didn't have enough reasons to dislike her – she credits her amazing figure to chocolate. The 'Gossip Girl' actress never deprives herself of anything and thinks her penchant for sweet treats – which she consumes for breakfast and as an evening snack – helps her stay slim and confident.

Asked if she follows a strict regime, Blake said: 'I do nothing! I'm lucky to have a very active lifestyle. I'm always running around everywhere… So I don't need to hire a coach or watch what I eat. I can't start my day off without a mug of hot chocolate or finishing off the day with a few squares of dark chocolate… It keeps me feeling happy.'

Blake – who has just been unveiled at the new face of L'Oreal Paris – says her glowing complexion is down to wearing high factor sunscreen every single day.

She explained: 'I follow a very simple regime which is broken down into three steps: make-up removal, skincare and UV protection – I'm absolutely obsessed with it. My beauty must have is L'Oreal's BB Cream with SPF 30 – I never ever wear anything less than that factor.'

When she's feeling down, Blake admits her perfect pick-me-up is a spa session as she always emerges feeling more relaxed.

The 26-year-old blonde revealed in an interview with French Vogue magazine: 'Getting a massage, if possible at the Mandarin Oriental spa in New York, which I love. I always feel much more beautiful afterwards…'
First of all… do you believe her about the working out thing? I do, kind of. I think she has great genes when it comes to her metabolism, but here's something funny: that's going to change for Blake in a few years. Once she hits her early 30s, she won't be able to start and end the day with chocolate and still maintain her figure. Your early 30s are brutal, at least if you're someone like Blake. On the plus side, if you're like me and you've always had a fuller, rounder face, your 30s are when you finally "get" cheekbones.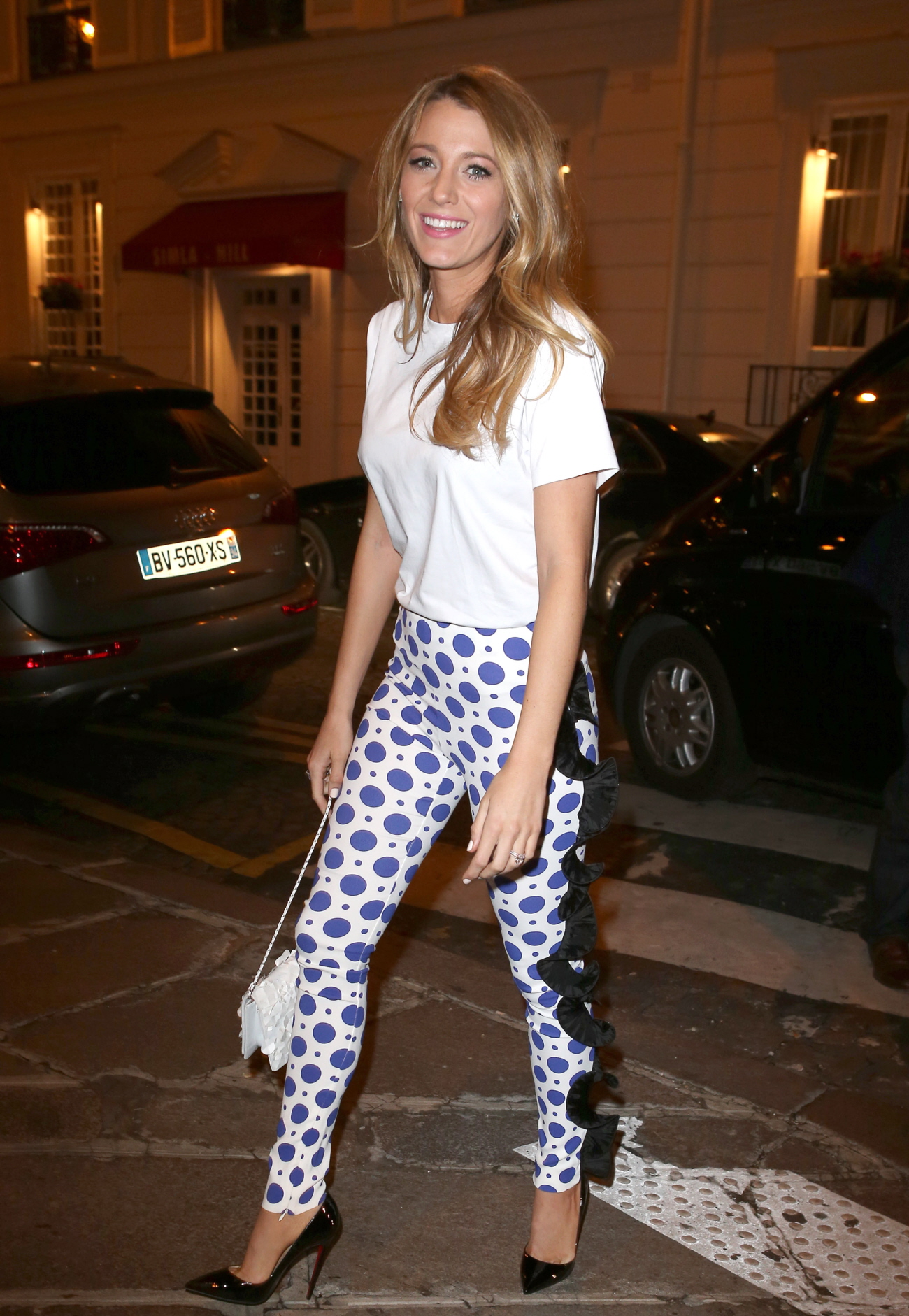 Photos courtesy of Fame/Flynet, L'Oreal.