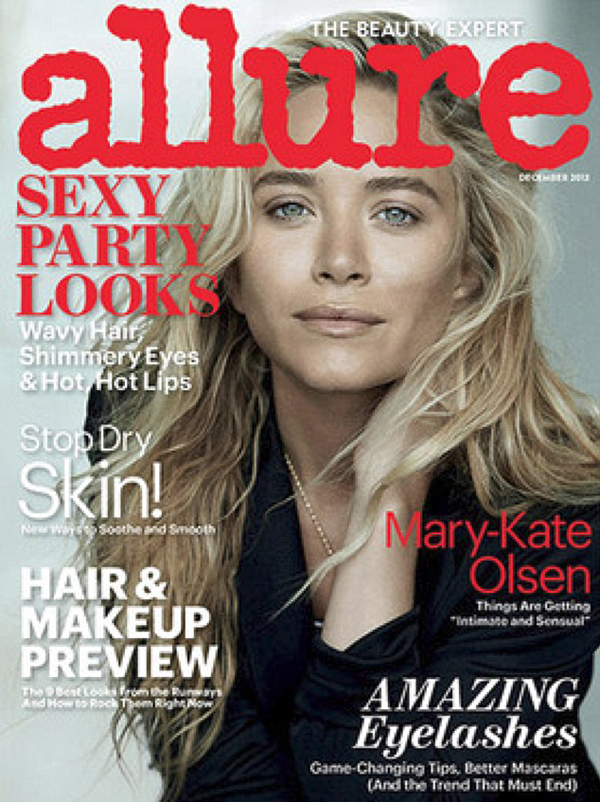 Mary-Kate and Ashley Olsen both compete for our attention with separate Allure covers for the December issue. I've always had a soft spot for these girls. Ashley has always seemed like the more grounded twin, and MK was the wild one but has settled down from her partying days. Maybe there's something good about the "grotesque" romance between 27-year-old MK and 42-year-old Olivier Sarkozy. Mary-Kate went through a few years where she dropped out of college and dated the same Greek shipping heirs as Paris Hilton. In comparison, a Sarkozy seems like a good idea.
These Allure covers aren't the most flattering photos of the girls at all. Mary Kate seems like she's about to drop off for a long winter's nap. Ashley fares better. The twins are talking about their fashion lines of course. They are sometimes accused of ripping off other lines, and they sell ridiculous $55k purses. I do like the look of The Row even if I'd never pay that much money for clothes. Sorry Olsens. Here are some excerpts:
Ashley on their twin bond: "[Our connection is] beyond words. We both carry the weight of each other."

MK on not having it all: "I think people looked at us with the perception of, 'Oh, you just have everything. You can do whatever.' Strangers assumed we had enough money to just do nothing, or why would we go to college? And it's such an uneducated perspective! You still have to grow within business. You have to take a chance."

Ashley chimes in: "It's not like you wake up one day and have a huge company with four or five different companies within the companies, not to mention our past and future."

Ashley on acting: "I was reading scripts, and ultimately I just said to the people who were representing me, 'I need to do things 100 percent. I don't feel like I can give you 100 percent of my time …' There's a lot of compromise in the entertainment industry. I can't sit in this room and audition for this part."
[From Allure]
Do you buy what the twins are selling here? I'm not sure why they care what people say about how they succeeded in fashion. I think even if one discounts their massive startup capital, it's impossible to deny how name recognition got their designs noticed in the first place. I do respect that they work like crazy when they don't have to. The twins were obscenely rich when they turned 18, and I remember reading an article that illustrated the fact by stating they could each afford to buy a Range Rover every day of their lives. At least they work hard, and they make all their stuff in the United States. No sweatshops for the Olsens. Good on them.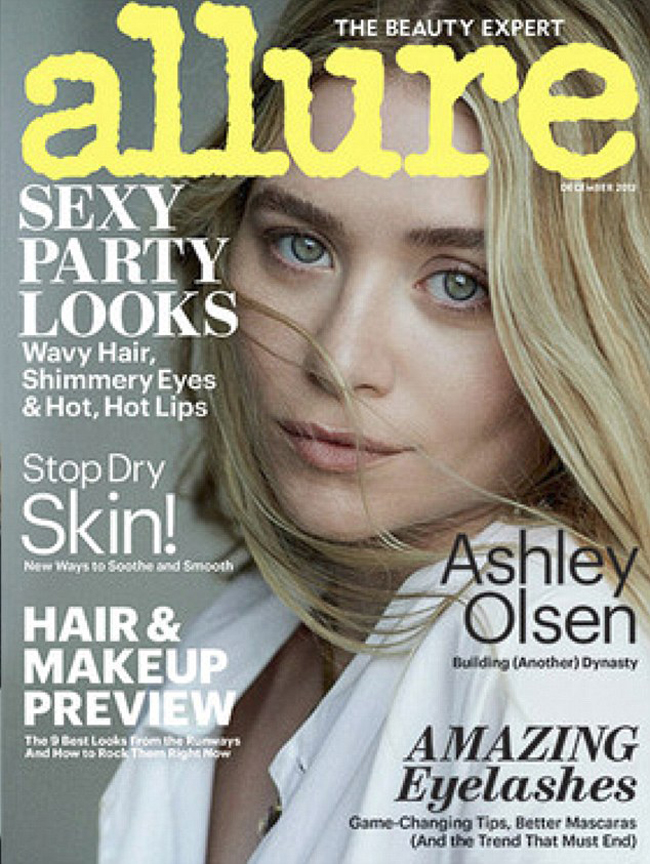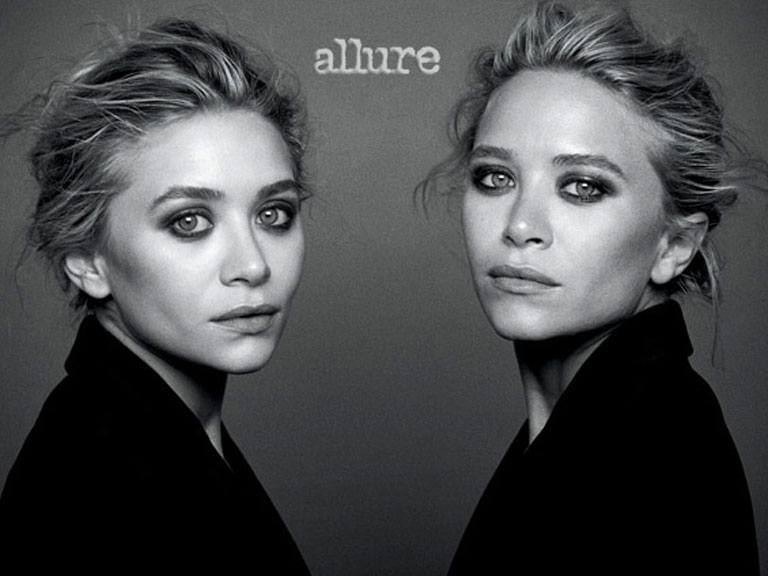 Photos courtesy of Allure