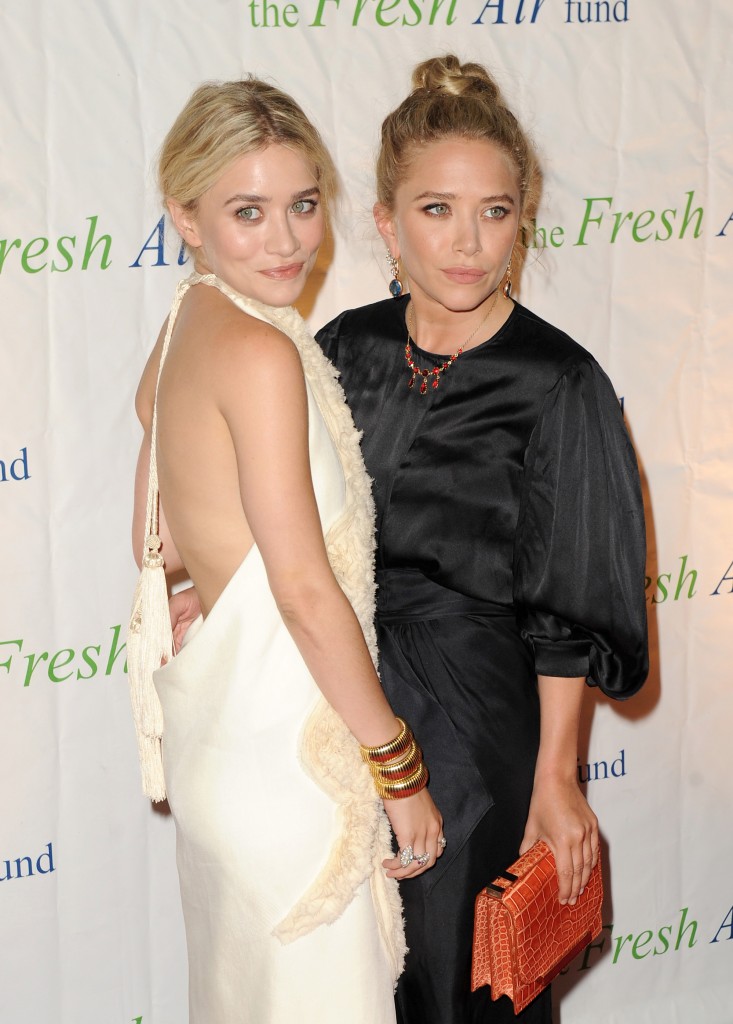 The Olsen Twins are known for their wildly overpriced fashion line, The Row, which earns accolades in their industry no matter how fug and oversized it may look to us outsiders. The twins' purse line has some of their priciest items. They've put out an alligator backpack that sells for $39,000, no joke, and a really horrid-looking fur patchwork monstrosity that goes for $17,000. Now they've really outdone themselves with $55,000 purses featuring what looks like real prescription pills and random colored dots stuck on the outside. They're the $39k alligator backpacks with added features designed by English artist Damien Hirst, known for his controversial exhibits featuring cut out cows and various animals floating in formaldehyde. (I saw one of his earliest butterfly and cigarette butt exhibits after the poor butterflies perished, and I found it rather beautiful. Later I learned how the butterflies died and felt awful about it.)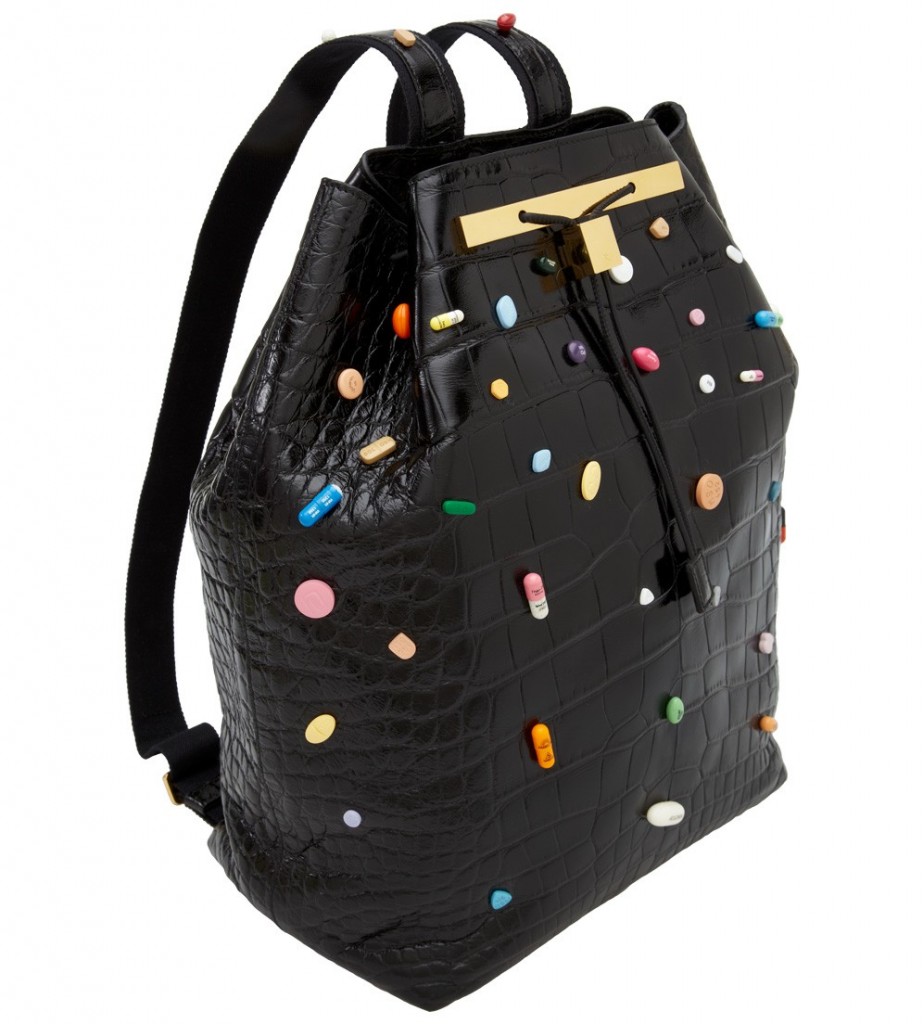 So on one level I understand that this is art. On another it's easier to pick it apart as just a bunch of pills and dots hot glued to a really expensive purse. You could give similar criticism to a lot of modern art and I tend to enjoy it in museums, so who am I to say?
TooFab notes that the proceeds from the bags are going to charity, at least some unknown percentage will. So it's not that bad I guess. Here's more:
Mary-Kate and Ashley Olsen somehow found a way to top their ridiculously-priced (but completely sold out) $39,000 handbag — by releasing a line of new ones retailing for $55,000!

Starting December 12, nine limited edition handbags from the Olsens' fashion line The Row will go on sale online and they'll all cost you more than a pretty penny.

The bags, created by artist Damien Hirst, are covered in prescription pills and made from black patent leather Nile crodocile skin. Only 12 of each bag will be made.

And while the price is INSANE, a portion of the proceeds will be donated to UNICEF. No word on how much, exactly.

The pill appliqués are definitely controversial, as they seem to glamorize drug use.
Hirst has a lot of stuff that looks like this, like his paintings Valium and LSD, which consist of colored dots. I don't think he's glamorizing drug use by sticking pills on these bags (as TooFab goes on to claim) so much as creating social commentary on its abuse by the elite. Or something. I was more annoyed by the $39k alligator backpack on its own. Some might argue that this elevates the bag to "art." At least it's going to charity. You can see more purses here.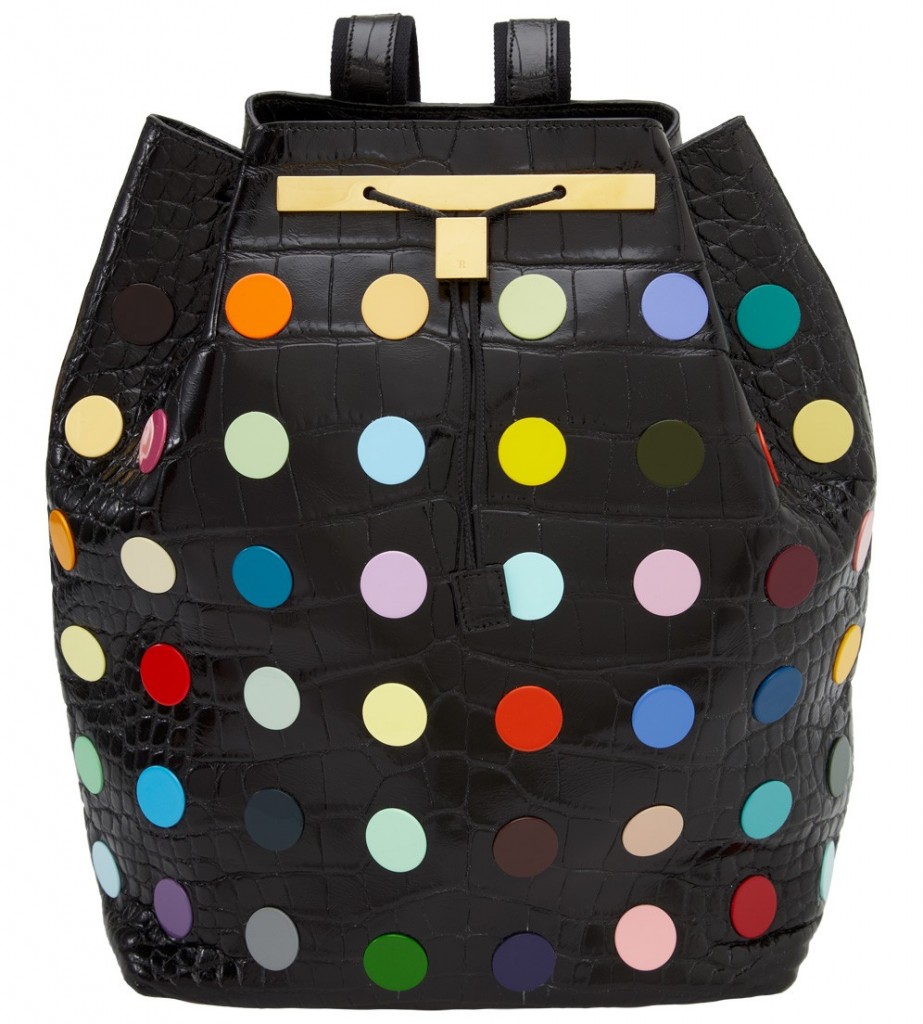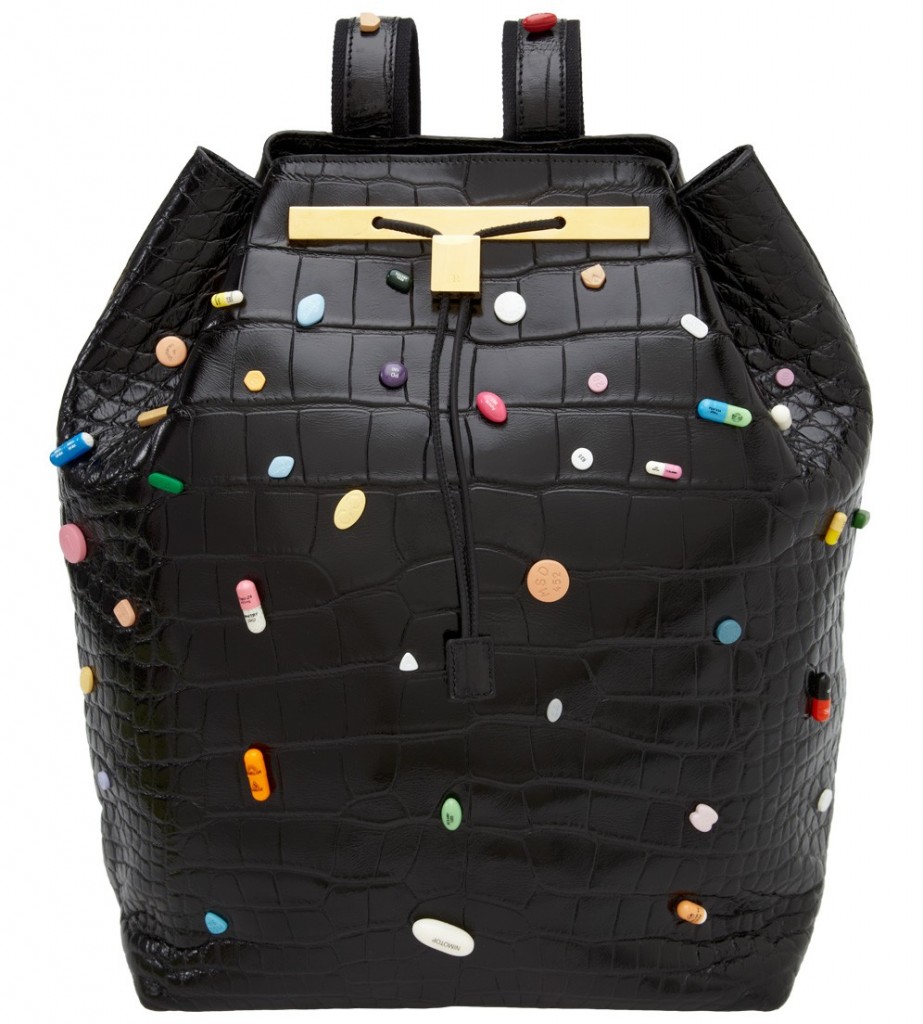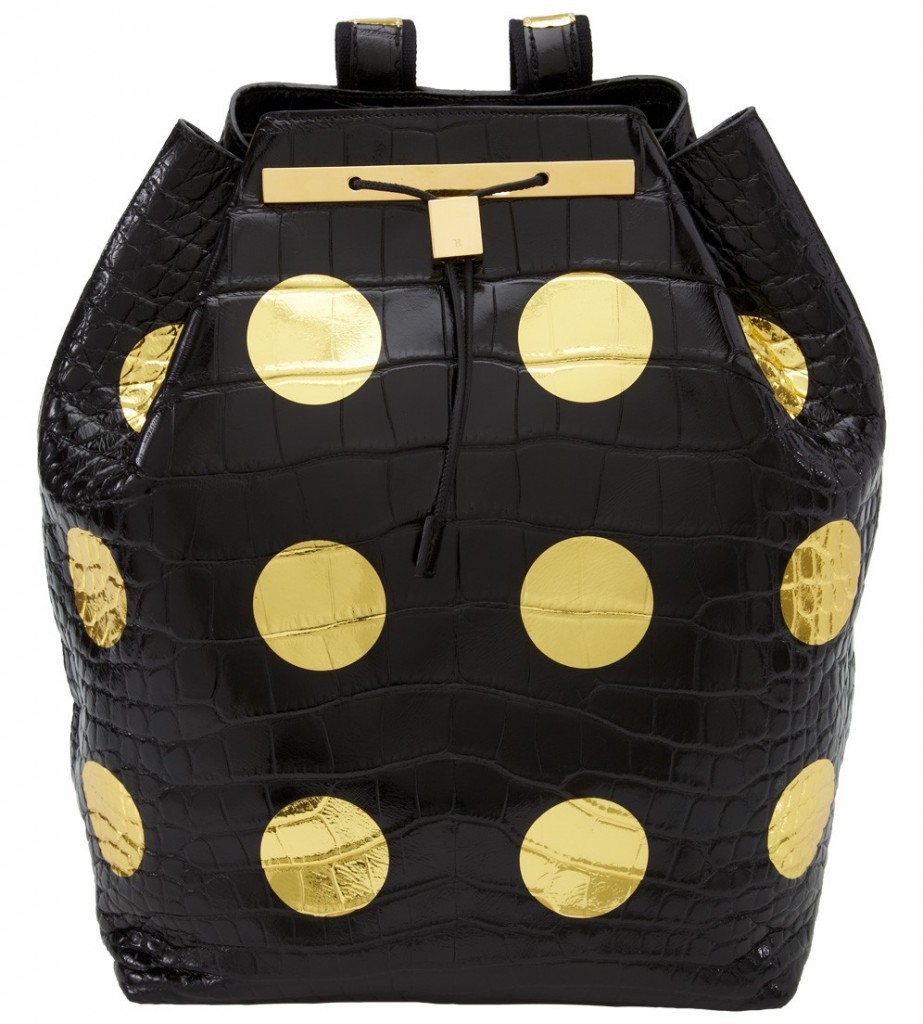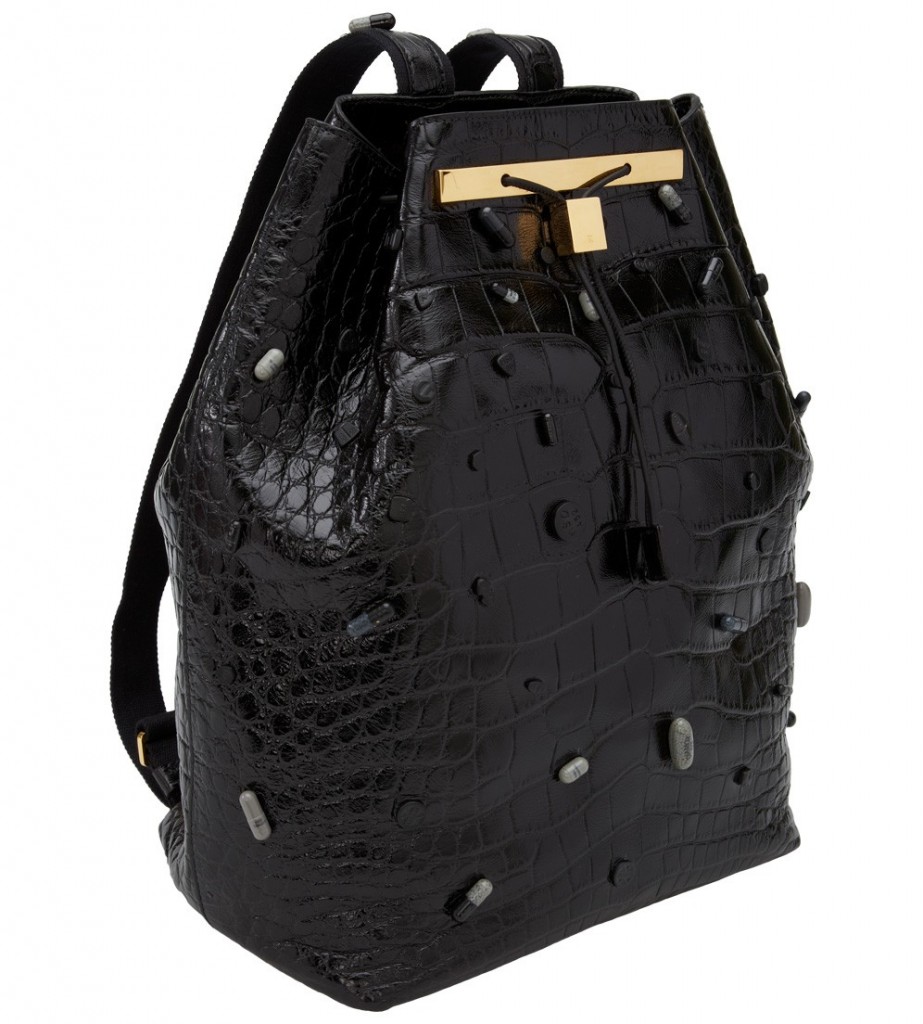 Header image credit: FameFlynet