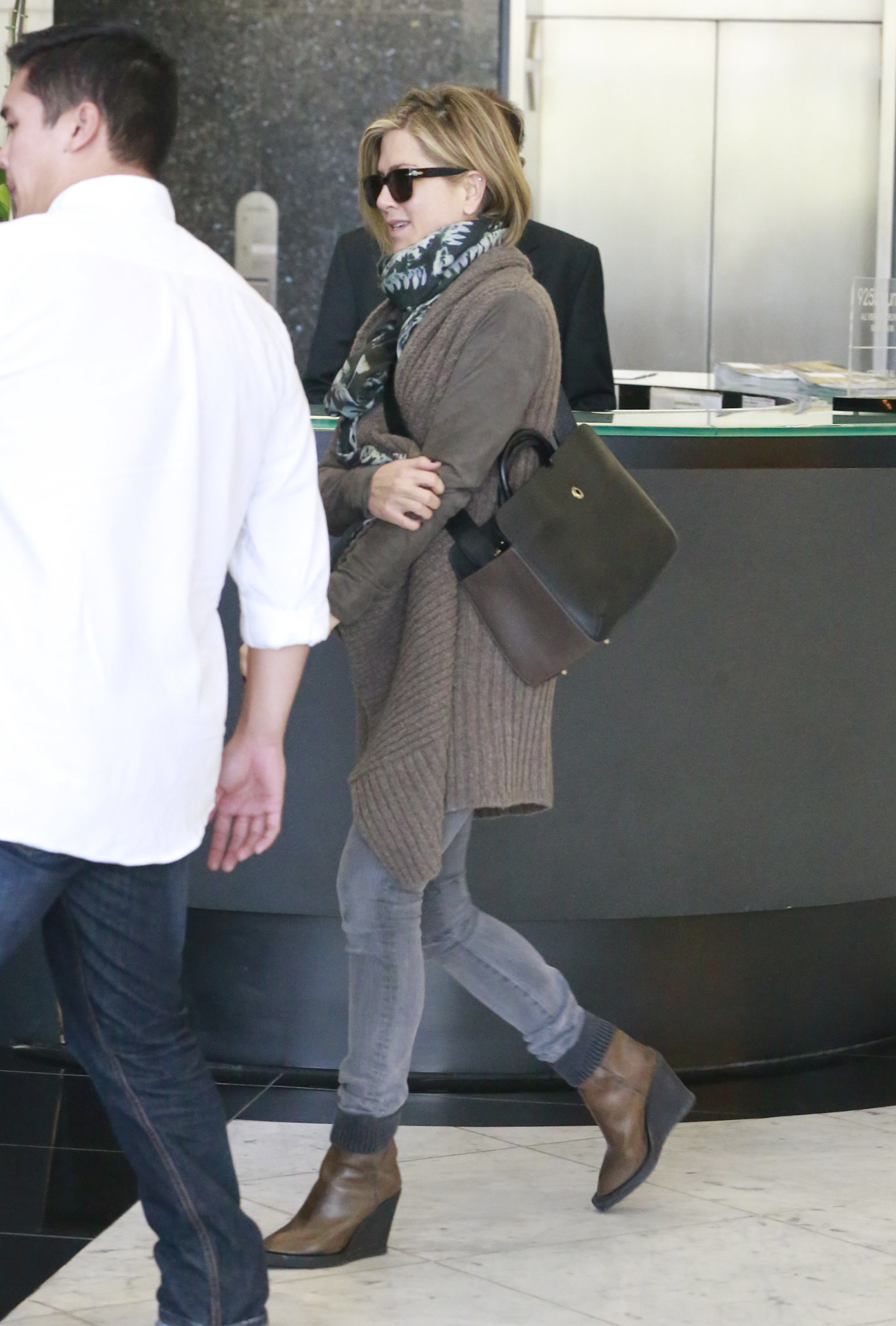 Jennifer Aniston is super-busy, you guys. She's busy with endless hair appointments and spa treatments! These are new pics of Jennifer going into a spa on Friday. The spa? Mila Moursi Skin Care Institute in West Hollywood. These photos have everything you need for your Aniston fan-fiction: the quartz-looking engagement ring, the new bob hair style, the hint of Cheshire-cat smile (why is she smiling?!) and a bulky sweater jacket which will fuel another round of endless pregnancy rumors.
What should we tackle first? Let's do hair. Her hair looks much better in these photos than in the first photos immediately following her hair catastrophe. I really do wonder if that formaldehyde "Brazilian" hair treatment might have burned off a lot of her hair, but here we can see that it looks reasonably healthy. Kind of thin. Hm. I've come around to the idea that Jennifer, like Duchess Kate, has always worn a lot of hair pieces, but I've always believed that if Jennifer stopped messing with her hair, she would have naturally curly/wavy, thick hair. Which is awesome. Why does she hate her natural hair so much?!
As for the ring and the bulky sweater… well, obviously, it's an invitation to Bump Watch her for the twenty-bajillionth time, and obviously she wants us to know that the engagement is still very much on. Good. I don't have the strength to withstand another breakup, pity party and YEARS of Jennifer doing rent-a-dates with B-list models and C-list actors. Please, Jesus, let Justin be The One. PLEASE.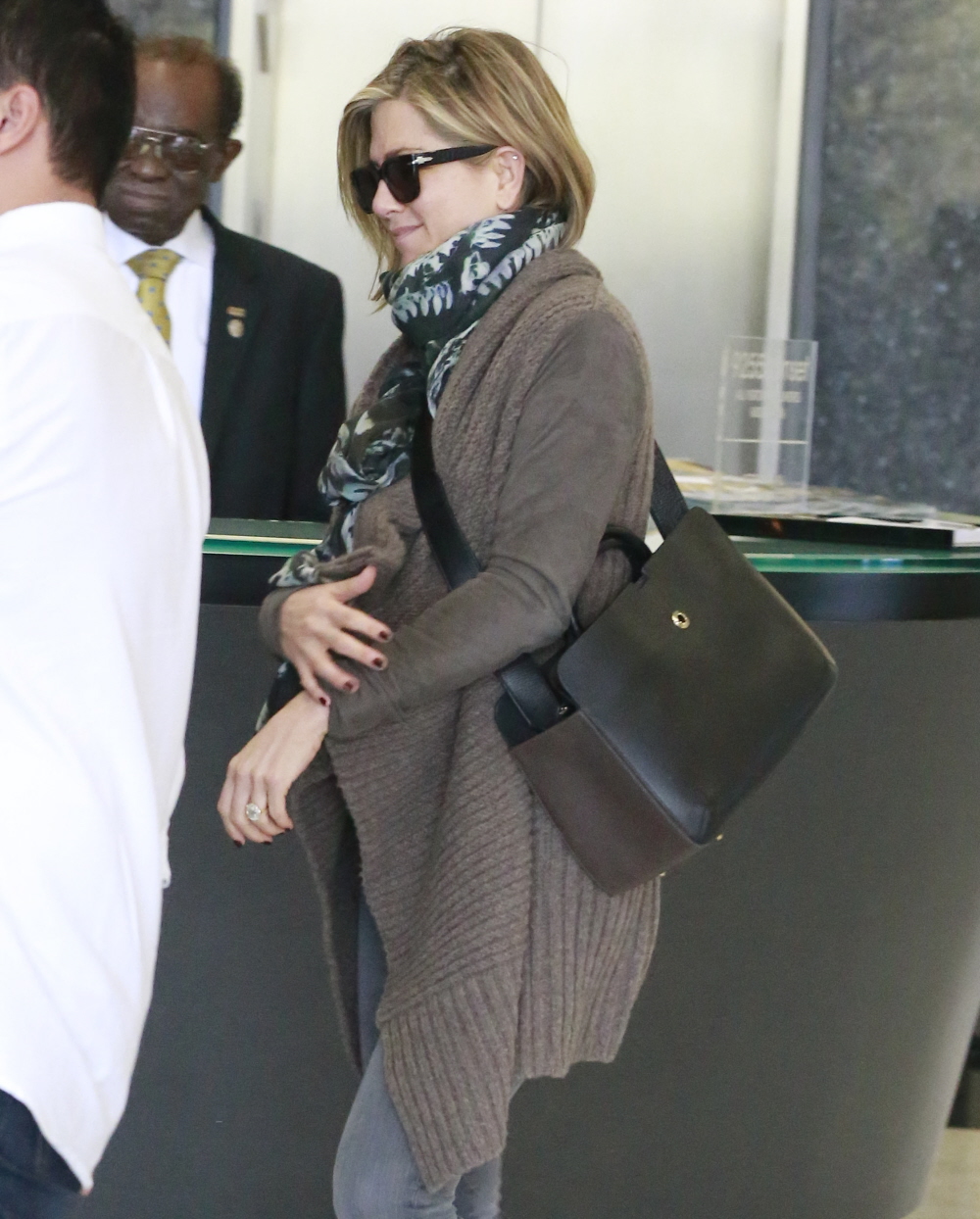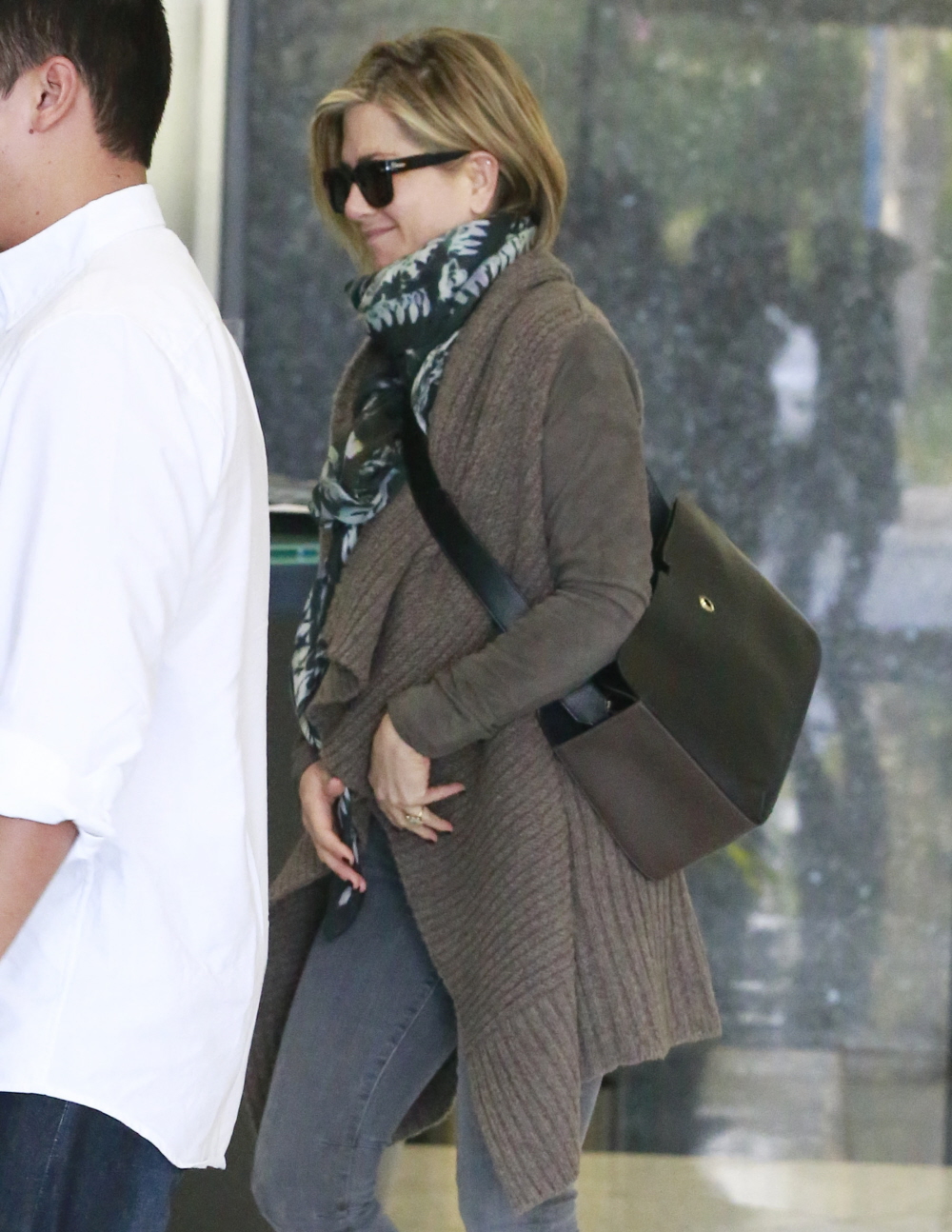 Photos courtesy of Fame/Flynet.