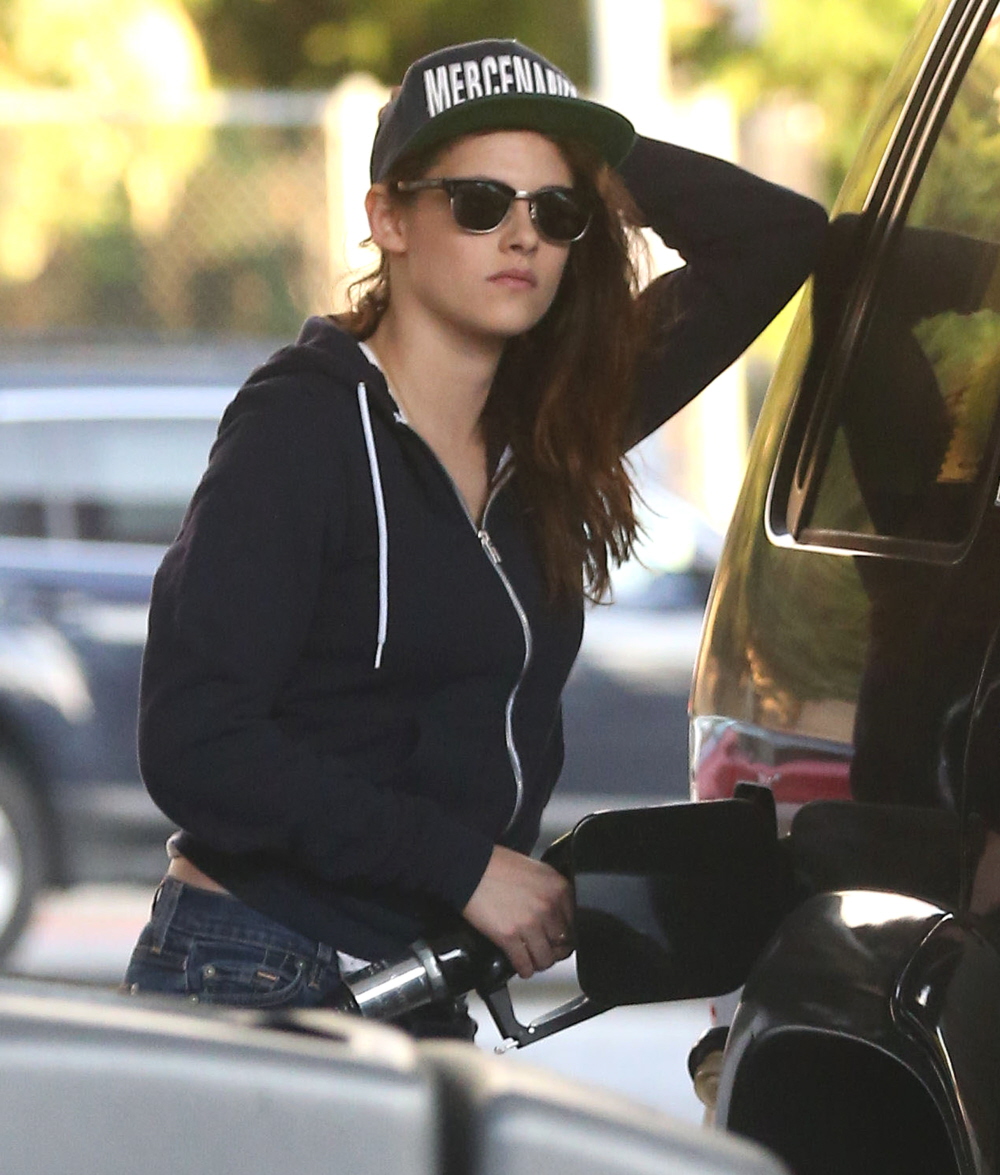 Do you think Kristen Stewart ever washes that 'Mercenaries' hat? I doubt it. We should do a poll on what that hat smells like. A) ass, B) marijuana, C) K-Stew stank, D) cigarette smoke, E) Eau d'Sparkles or F) mildew. I'm going with A & B. Anyway, these are some newish photos of Kristen Stewart on Friday, getting some gas for her new (used!) Isuzu Trooper. According to Fame/Flynet, the Trooper is a "recent purchase." Post-Mini-Cooper, Kristen has been driving a series of crappy used cars, hasn't she? I think so. I remember a rusted out truck somewhere in the past year too.
Fame/Flynet also said that Kristen was having a Christmas tree delivered to her house. Which is… interesting. It says to me that she's planning to celebrate Christmas in LA. Which is pretty normal for her, I think – in years past, didn't she always do Christmas in LA, then New Year's in England with Rob? Rob is in England now, and I'm hoping he stays through the holidays. A few nights ago, Rob was out in London, partying with Tom Sturridge and Sienna Miller. Good. Maybe Sienna – I KNOW – can talk some sense into him.
The other day, a Twihard tried to troll me on Twitter. Apparently, I am no longer "funny" when I write about Kristen Stewart, Robert Pattinson and/or Twihard Proof. I also saw that some Twihards took issue with the fact that I use Hollywood Life as a source for some of my Robsten info. For the record, I use Hollywood Life because they're one of the few sites that consistently keeps up with Rob and Kristen's comings and goings. I also use HL because I love how Twihardy they are. Bonnie Fuller is constantly writing breathless, feverish essays about what Rob and Kristen SHOULD do to keep their love alive. It's hilarious. As for the idea that I'm no longer "funny" about Robsten… I'm funny when they're funny. They're not being very funny these days. I'm actually sort of worried about Rob and how he's doing, and I think it's a good sign that he's in London right now. I hope he stays there for a while. And I hope Kristen stays in LA. I hope this crap is finally over.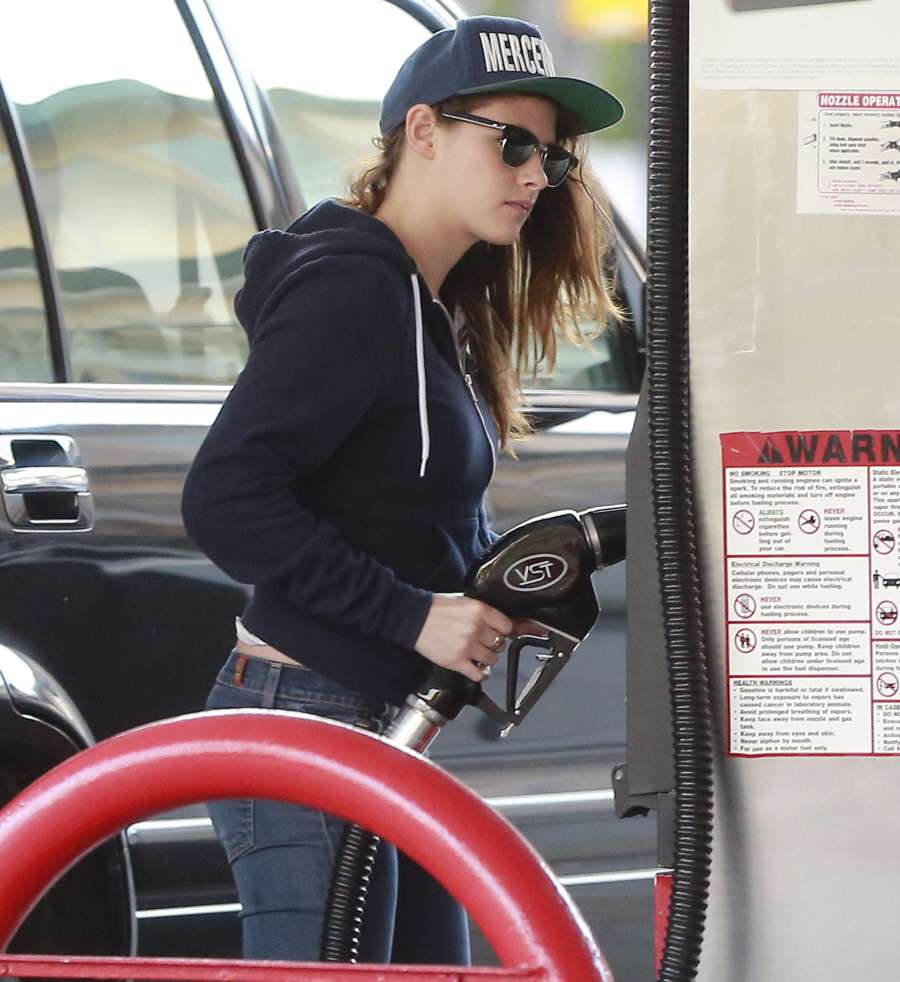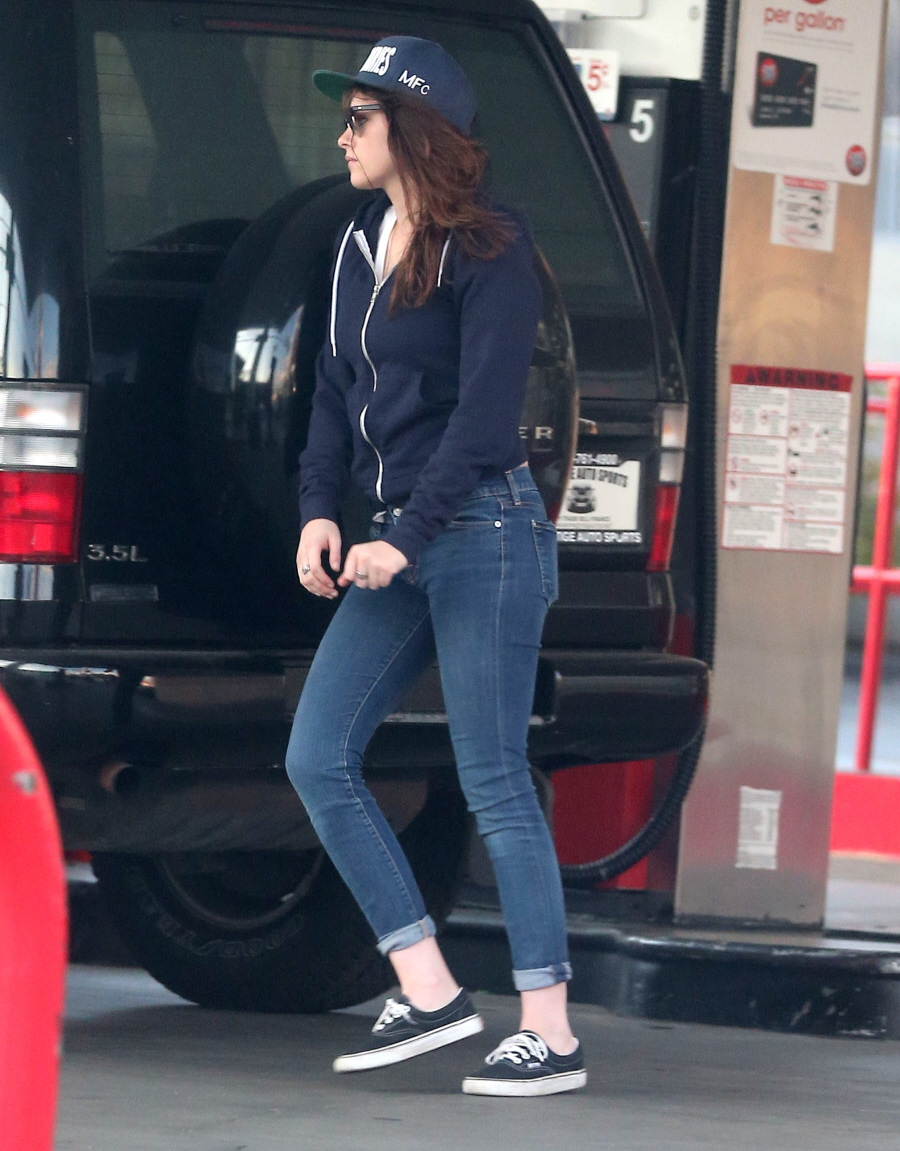 Photos courtesy of Fame/Flynet.