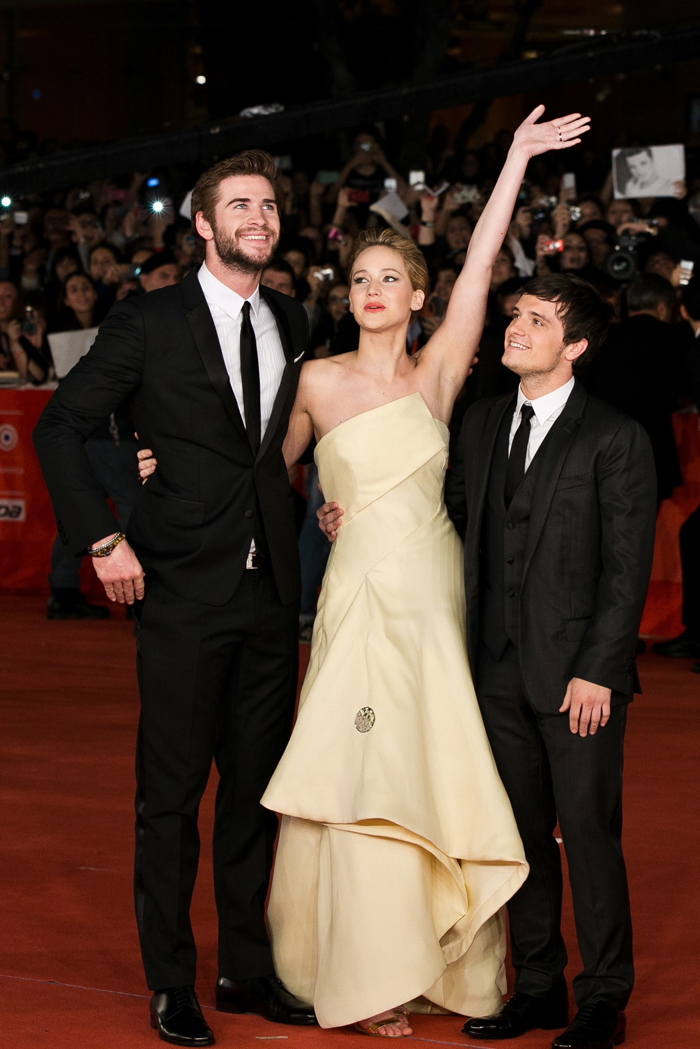 The tabloids are just itching to correctly call a feud between Jennifer Lawrence and just about any other actress. Preferably an actress who's already a tabloid favorite, like say Kristen Stewart or even Julia Roberts, who is usually makes the rags for being snotty. Julia has probably been driving Meryl Streep crazy lately and (just a few years ago) has been linked to a feud with Kristen Stewart. Now the circle of bitchery is complete. See how that works?
This week's issue of the Enquirer says Jennifer Lawrence got wind of the Hollywood Reporter interview where Julia said JLaw was "too cool" to be in the America's Sweetheart club. Jennifer is reportedly spooked and has no idea what Julia's problem is with her. Here we go:
"JULIA who?"

Oscar winner Jennifer Lawrence lashed out after Julia Roberts questioned whether the Hunger Games: Catching Fire star was fit to take her place as "America's Sweet­heart."

Now a bitter feud has erupted be­tween the box-office beauties. Sources say Jennifer, 23, brushed off 46-year-old Julia's remarks as "sour grapes" because the Pretty Woman star is over the hill!

"Jennifer told a pal, 'I don't know what her problem is. I never said a bad word about her in my life,'" said a source.

A friend added: "As far as Jennifer's concerned, Julia can keep the damn label of "America's Sweetheart"!

"She's not interested in it, and she could care less what Julia thinks of her."

Julia – an Oscar winner for the 2000 drama Erin Brockovich – publicly claims to be a fan of Jennifer, who took home an Academy Award for last year's Silver Linings Playbook.

But mother of three Julia got sarcastic when talking about Jen­nifer to an MTV News reporter recently. "She shoots flaming arrows," she said about Jennifer's role as warrior teen Katniss in the Hunger Games blockbusters. "Is this a new cupid tactic?"

Then Julia added: "I think she's fabulous, but she seems cooler than me. Isn't she too cool to be America's Sweetheart?"

The source concluded: "Julia's just jealous of Jennifer because she's Hollywood's new 'It Girl.' Jennifer's attitude is that Julia needs to grow up."
[From Enquirer, print edition, December 23, 2013]
I can buy this story to a degree. As in someone probably informed Jennifer of Julia's interview, and JLaw was like, "What the hell? I don't even have the energy to think about Julia at all." Because that much is true. Jennifer is so busy racing from premieres to film sets to Dior shoots to awards shows that Julia is probably one of the last people to ever cross her mind without a reason. Meanwhile Julia makes one movie per year with minimal press duties. So she's got plenty of time to stew about the "it girls" who have taken over her throne. It could happen.
Moving on from feud news, this week's issue of InTouch says JLaw was super high strung as she filmed her interview segment for this year's Most Fascinating list. Barbara Walters reportedly asked, "I understand sometimes before an interview, you take a shot: Did you take a shot before this interview?" Jennifer replied that no shots were taken, but she made the mistake of drinking coffee, so she was "shaking and nervous." Ooh boy, Barbara's going to get some good poop stories out of this one.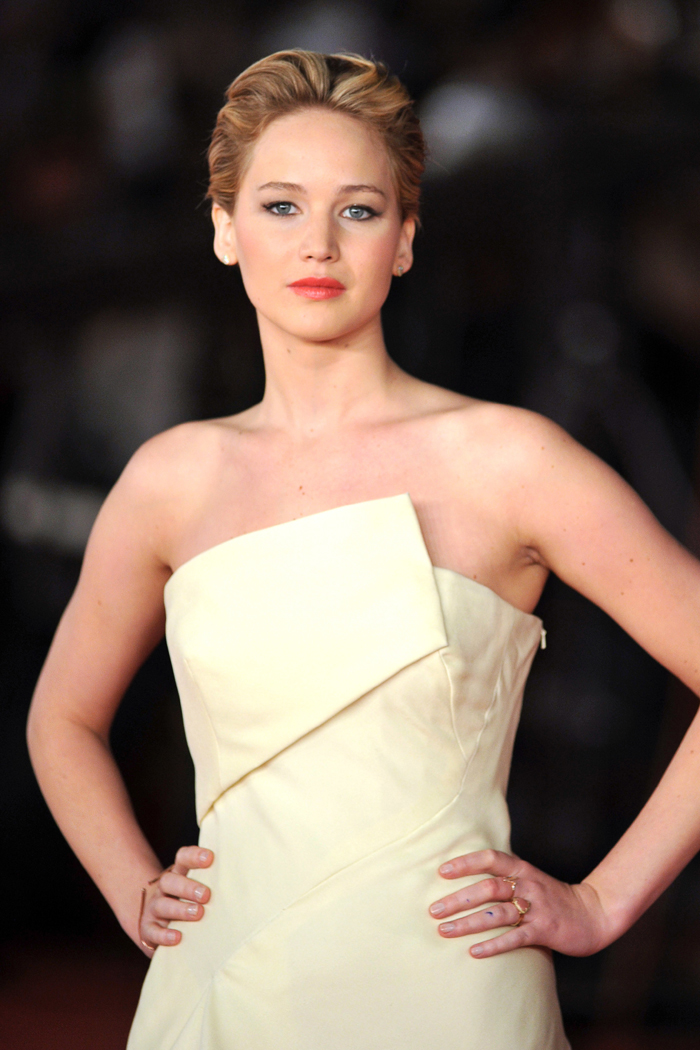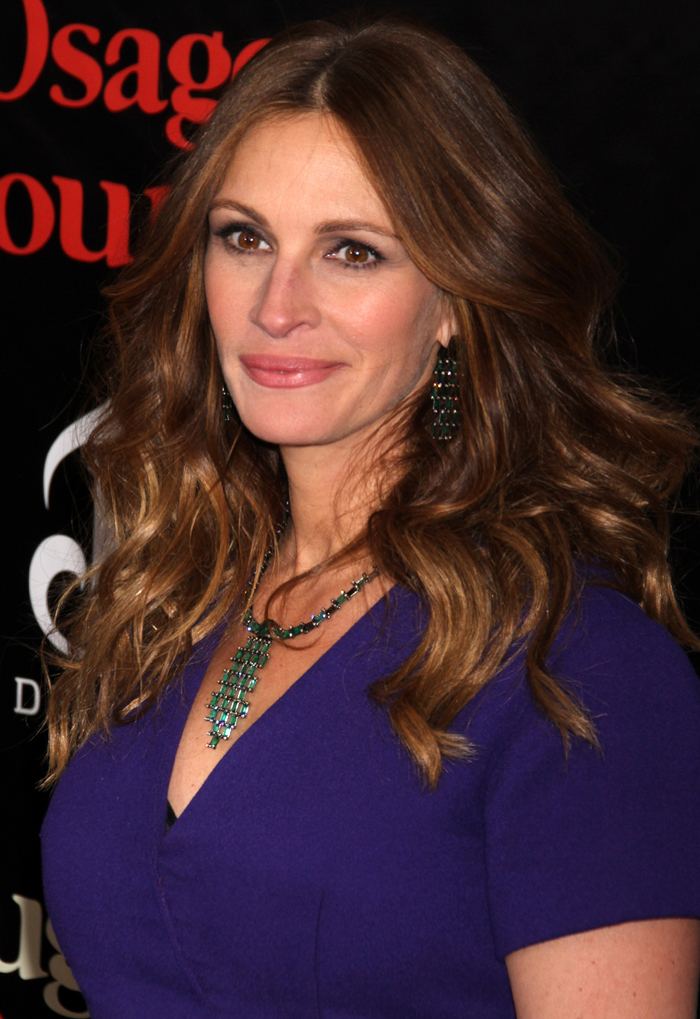 Photos courtesy of Fame/Flynet & WENN