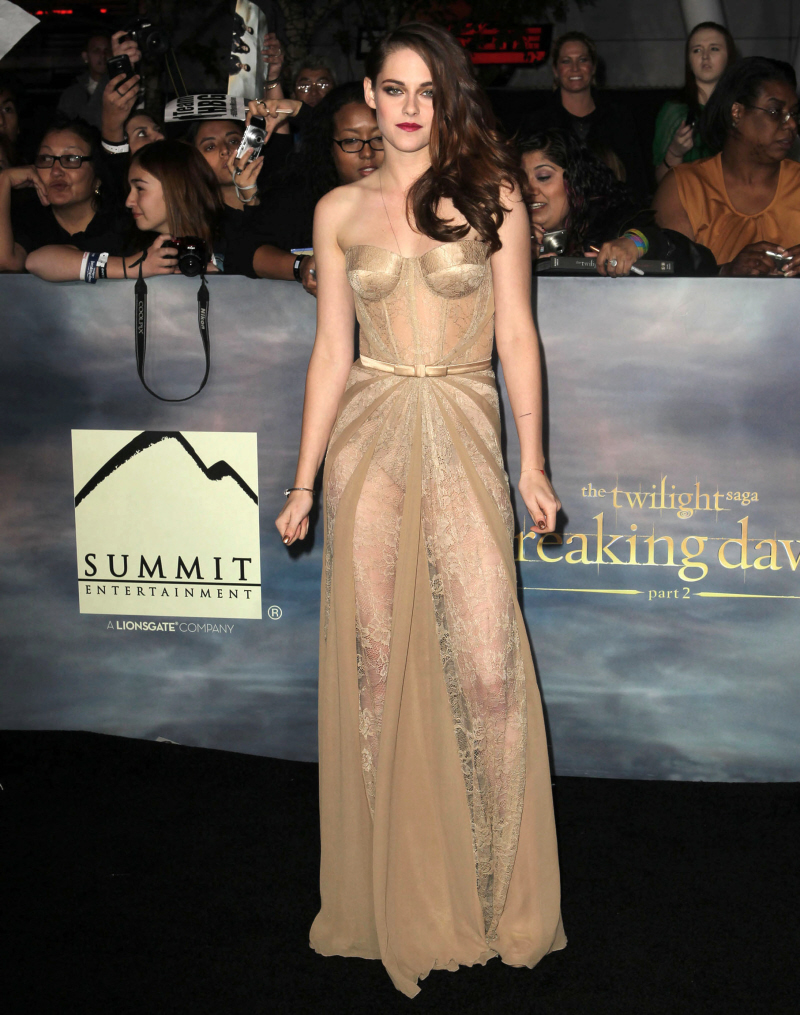 One thing I've noticed is how many Jennifer Lawrence posts inevitably result in an offshoot discussion of Kristen Stewart in the comment threads. I don't enjoy pitting JLaw against KStew because it's really an unfair fight, and I see them as being completely different from each other. I concede that a certain lace Zuhair Murad dress and an avant garde attempt by Dior could have provoked comparisons in the fashion department. Other than that, KStew and Jlaw are the same age (23) and are both franchise leads. That's where the similarities end.
Nonetheless, the tabloids and the internet in general have perpetuated a rivalry between these two starlets. The rumors were inevitable with the fade of Twilight and the rise of The Hunger Games. One couldn't blame Kristen if she felt a bit slighted when Jennifer charmed the press in a way that KStew could never manage. Now they're both competing for the same indie roles. Of course directors will want to go with Jennifer if given the chance because she's the big Oscar winner. Kristen claimed to be happy for JLaw's win, but she's probably a little bit envious too.
Kristen knows that we're all comparing her and Jennifer, and that can't be fun. Have you read Vulture's highly detailed comparison of their career trajectories? It's so worth a read. I imagine that even if Kristen and Jennifer don't actively hate each other and have no desire to prepetuate a feud, there's a real rivalry at work. This week's issue of Star says there's a real chance that Kristen might be cast opposite Jen's on-again boyfriend, Nicholas Hoult. I'd be a little bit nervous if I were Jennifer, wouldn't you? That's only natural:
Now that Jennifer Lawrence and Nicholas Hoult are back on, the actress is doing everything she can to keep her man — including forbidding him to work with notoroious homewrecker Kristen Stewart! The Hunger Games: Catching Fire star, 23, went into panic mode after learning that Nichoals, 24, is in the running to costar as Kristen's lover in the upcoming sci-flick Equals. "Jen doesn't trust her," spills a pal. Indeed, the former Twilight Saga star, also 23, is famously known for her summer 2012 affair with ther married Snow White and the Huntsman director, Rupert Sanders. Filming for Equals is set to begin in early 2014, so we'll soon find out if Kristen's on the prowl.
[From Star, print edition, December 16, 2013]
I can actually see potential for this love triangle. KStew digs British guys and might have an unconscious bone to pick with JLaw. Not only has JLaw taken over the franchise queen role, she's also a critical darling. Now would Kristen be dumb enough to try and bang Nick Hoult? Then she'd be the trampire who stole Katniss' boyfriend. It would kill her career with even more certainty than the Rupert-Liberty scandal, which by the way wasn't fair to KStew. What she did was wrong, but her career shouldn't suffer for it. Hollywood guys screw around all the time without consequence, but it's always the women who get punished.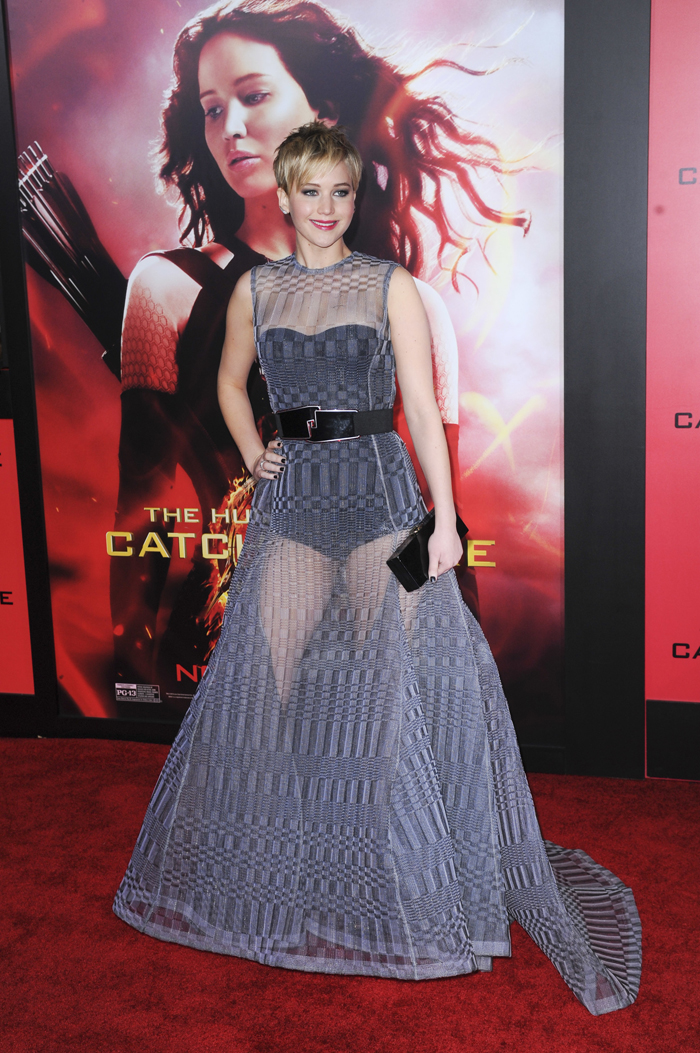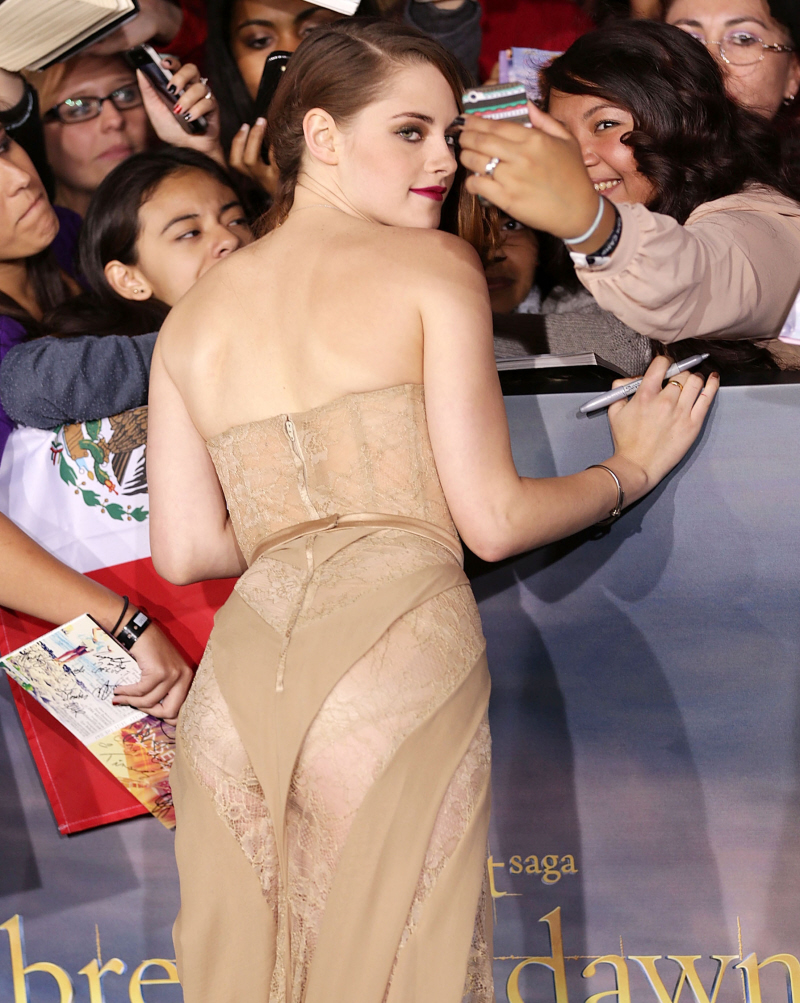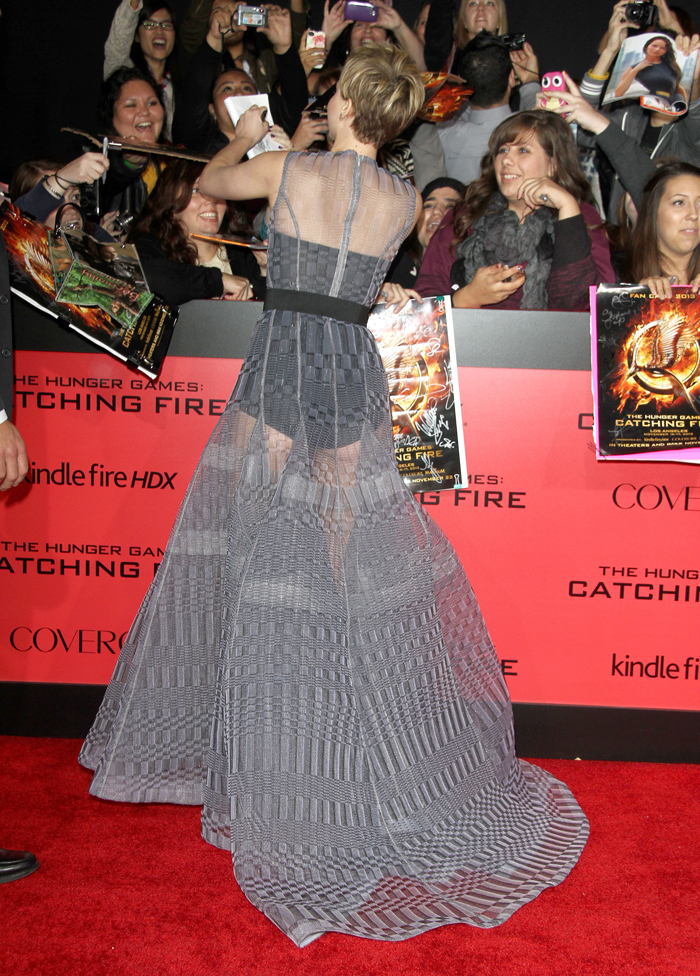 Photos courtesy of Fame/Flynet & WENN