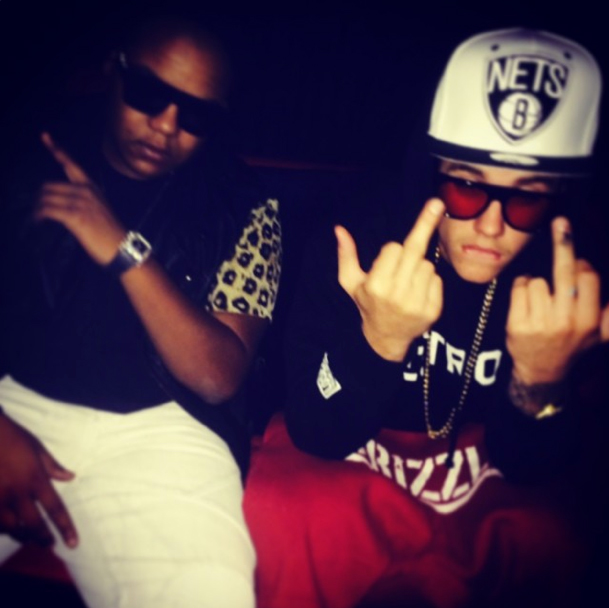 Justin Bieber has turned his wrathful gaze upon us all for bullying him for bullying everyone including a poor girl that he called "a beached whale" last weekend. Bieber has had enough of our insensitivity, so he's flipped the bird on Instagram "4 the haters." Whatever, kiddo.
As a special treat just for Friday, I broke out the classic baby Bieber pics where his bodyguard is basically stuffing Biebs into his carseat. It's been awhile since we've used the pictures, and I've missed them a lot! So enjoy them while you can at the bottom of this post. Such a special day.
Now for the gross stuff. A tiny story in this week's issue of Star reveals the patented new Justin Bieber pickup line. Hold onto your panties, ladies:
Baby, baby, baby, oh! Justin Bieber has coined a new term for hooking up and tested it out at a Nov. 15 party at his Calabasas, Calif., mansion. "Justin was walking up to hot girls asking them if they want to get 'Biebered,'" an insider tells Star. "His friends thought it was hilarious, but to Justin it's not a joke — he thinks he's so incredible in the bedroom that it's a privilege for girls to get with him." And they say chivalary is dead!
[From Star, print edition, December 23, 2013]
This little ditty is totally beliebable, right? Bieber would completely do this, and the sad part is that some girls have already fallen for one of the laziest pickup lines ever. They could at least make this little twerp work for it a little bit. Bieber should have to do all of the cheesy things in this perfume ad to even get to first base.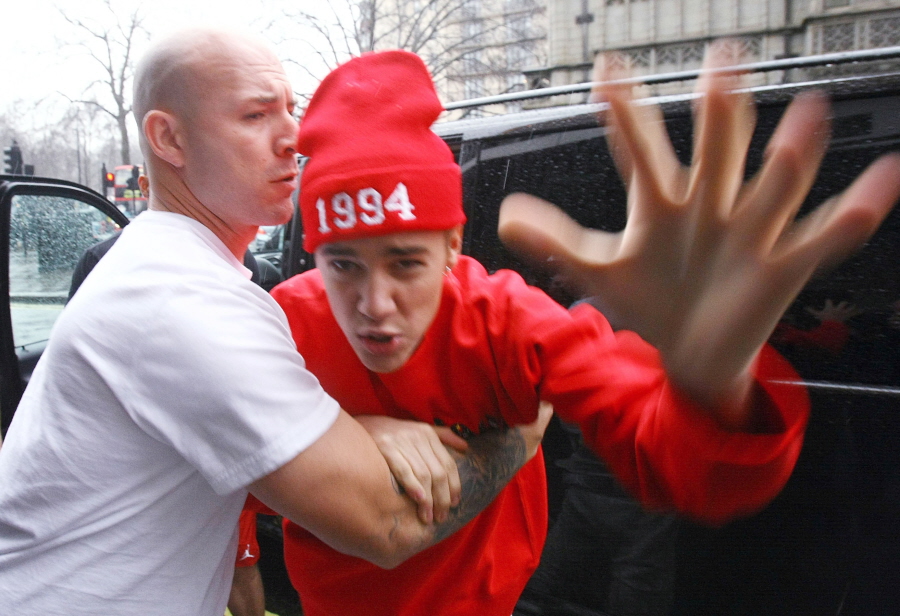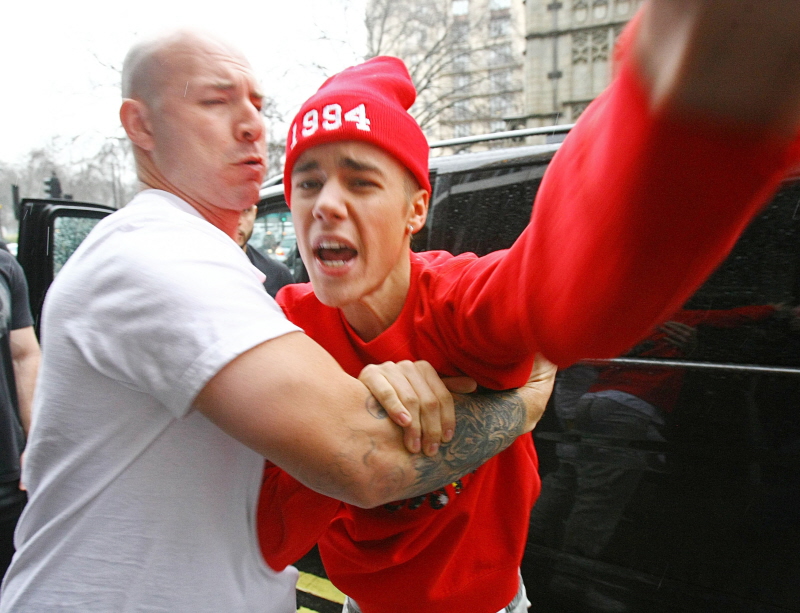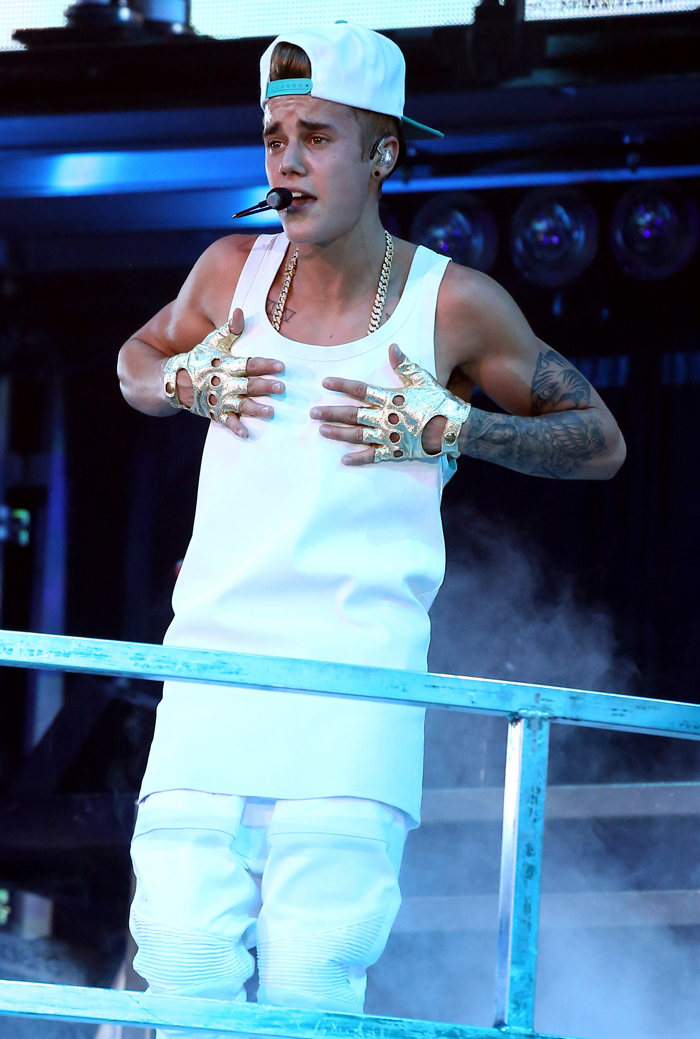 Photos courtesy of Fame/Flynet, WENN & Justin Bieber on Instagram