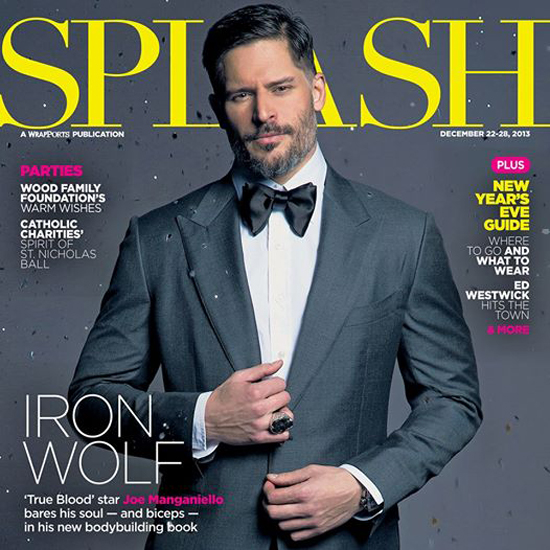 Joe Manganiello covers the Dec. 23 edition of the Chicago Sun-Times' Splash magazine. It looks like the big bad wolf cleans up pretty well, right? We get some requests to cover Joe, but when he does interviews, there are no new photos. And vice versa. So this magazine cover arrives at a good time. Here's some beefcake for your pre-Christmas enjoyment.
I wanted to mention one thing really quick. A few weeks ago, we first discussed the epic, muscle-bound cover for Joe's new book, Evolution: The Cutting Edge Guide to Breaking Down Mental Walls and Building the Body You've Always Wanted. I made an offhanded comment about wanting to have a drink with Joe but doubted he'd indulge because of his "clean living" ways. I didn't realize at the time that Joe is a recovering alcoholic! My bad.
Here are some excerpts from Joe's Splash mag interview:
His struggles with addiction and depression: "If you knew the way that I was, [my recovery] is a miracle."

Embracing one's weakness can lead to success: "The actual six weeks of workouts in the book are the ones I used to go to the next level for my first shirtless scene on True Blood. I want people to find their motivation, whatever that is. Everybody's run up against blocks and will have setbacks and failures. What I'm asking everybody in the book is to revisit those, to concentrate on those. Don't run away from them."

On entering Carnegie Mellon School of Drama: "There was no Plan B."

Derailing his early career in 2000: "My brain, my body weren't at 100 percent. It's a very competitive field, and if you're not at your best, with clear eyes, showing up ready to compete, you might as well not show up at all."

He was homeless & depressed: "You get to a point where you're gonna start getting better or you're gonna kill yourself. I was in so much pain, but I wasn't willing to end my life."

He got clean in 2002: "I [knew] I'd hurt myself so badly, but realized I'd also hurt people around me. That's what made me want to get better. But anybody who has ever fought with addiction or knows somebody who's been in the grips of it, it's not that easy. At the beginning, it was just about not using. The alcohol was not my problem — the alcohol was my solution to the way that I'd felt my whole life. My problem was me. My problem was reality."

On scoring True Blood: "Divinity had a hand in it." Upon hearing the news, Manganiello called his parents, then "laid down on the floor and breathed, let out the frustration of the past eight years — the years of not working because of my drinking, and the years of thinking my dreams weren't going to come true. At that point, I knew I had a shot again, that there'd be a second act."

On preparing for his wolf role: "I'd always worked out for certain roles, but this was bigger than acting, bigger than True Blood. This was my chance at the life I'd always dreamed I could have. I was going to show the universe and the business and anyone who knew me that I deserved it."

On filming crazy scenes: "I think in most good, classic theater, there's always a scene that makes you think, 'Oof, how am I going to do that? That's scary.' But most TV and film is really safe and boring. True Blood keeps you on your toes."

On all of his semi-naked roles: "I wanted to really say goodbye to the word 'potential,' and what's come out of it is this string of shirtless, naked and seminaked projects. Somebody told me once, 'You ride the horse the direction it's going.' If it's going that way, that's great. Someday I'll be 60 or 70 or 80 and I'm not gonna be able to rock a thong. I'm gonna get it in now while I can."
[From Chicago Sun-Times]
Joe also emphasizes the power of "enjoying one cheat meal per week." Somehow I doubt he's thinking of the same sort of cheat meal that Dwayne Johnson advocates. I don't think anyone goes that far except the Rock.
Joe seems like a really cool dude. Until now, I figured he was a burly, egotistical monster who probably walked into a room and thought, "Come and get it, ladies." In this interview, Joe makes it clear that he's really grateful for his success and doesn't take anything for granted — whether it's his career or a relationship. During his recent Reddit AMA, Joe said, "Being famous and single is a liability. In today's modern world. With that said, the right girl is the right girl."
Of course Joe looks devastatingly handsome in this shoot. He's a bit too bulky for my everyday tastes, but this particular photo is very impressive.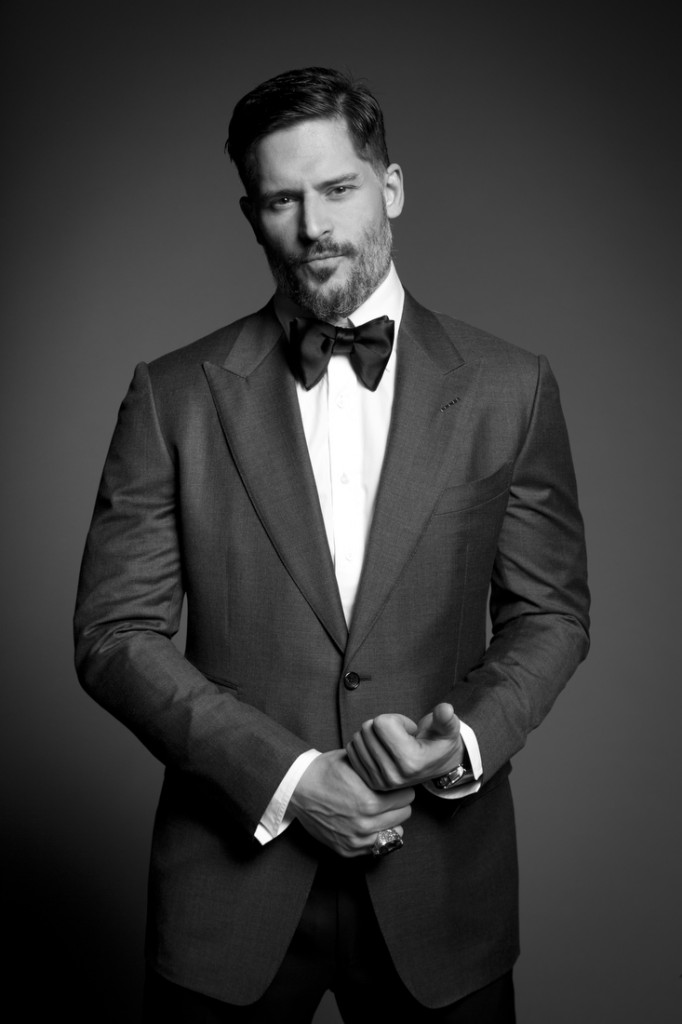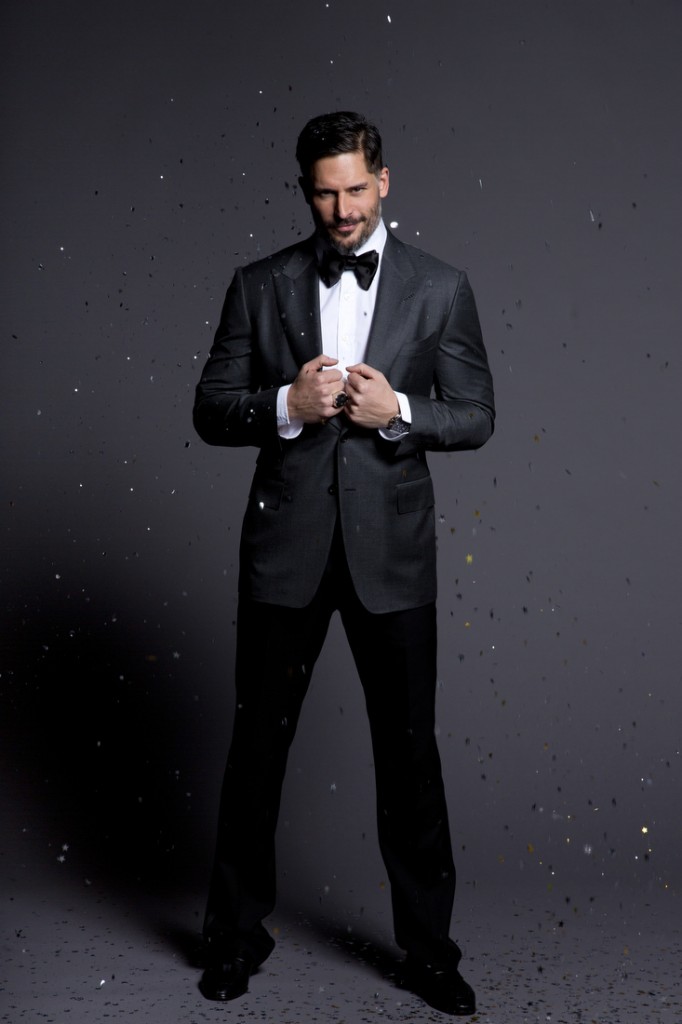 Photos courtesy of Chicago Sun-Times