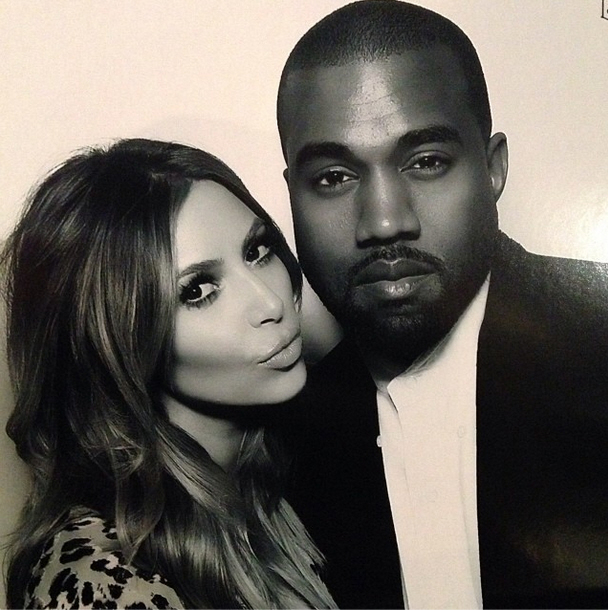 Just a few Yeezington/Kardashian stories because they're two of the few celebrities doing anything noteworthy this holiday season. First of all, I think Kim and her family are in Aspen now. They left LA on Friday. I do not know if Yeezus is with them, but I suspect/believe that Kanye probably has a high-paying gig on New Year's Eve. Almost every big musical act gets an obscene amount of money to do NYE, and I can't think of a reason why Kanye wouldn't do that too. Here are some other stories percolating:
*Kanye performed in Toronto on Monday, and he did another autotuned rant, but this autotuned rant was a self-aware "meta" moment against his autotuned rants. Kanye told the Toronto crowd: "Everything I'm saying that's not allowed, soak it in right now. This might be the last time y'all hear me talk s - - t for a long time. Might be another, like, six months . . . This is the last time you'll ever hear me say anything negative about anyone. Because you only get the energy that you put out into the world." HAHAHAHA. Yeah. I have ten bucks on another autotuned rant and/or crazy live interview rant going down by midnight on NYE.
*Kim Kardashian is obsessed with Beyonce. I would argue that Kanye is pretty obsessed with Beyonce too, but Life & Style claims that Kim "googles Beyonce multiple times a day" and "Kim wants to see how many more hits Beyoncé gets than she does. She wants herself and Kanye to be an even bigger power couple than Beyoncé and Jay Z!" Gurl, you will never be as important as Beyonce. STOP.
*Kim posted this photo (below) on her Instagram with the message "Like father like daughter." It's a mini version of Kanye's black Lambo. Did Kanye get the mini-Lambo for North, or did Kim get it? Let's be clear: North can't even WALK yet.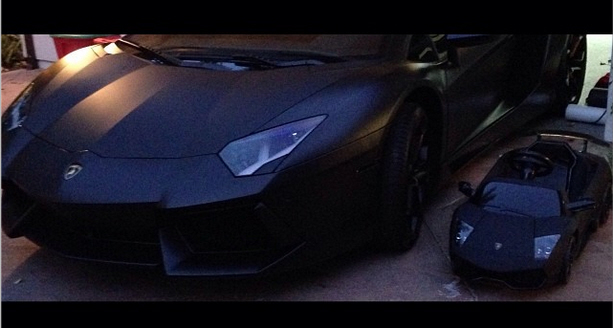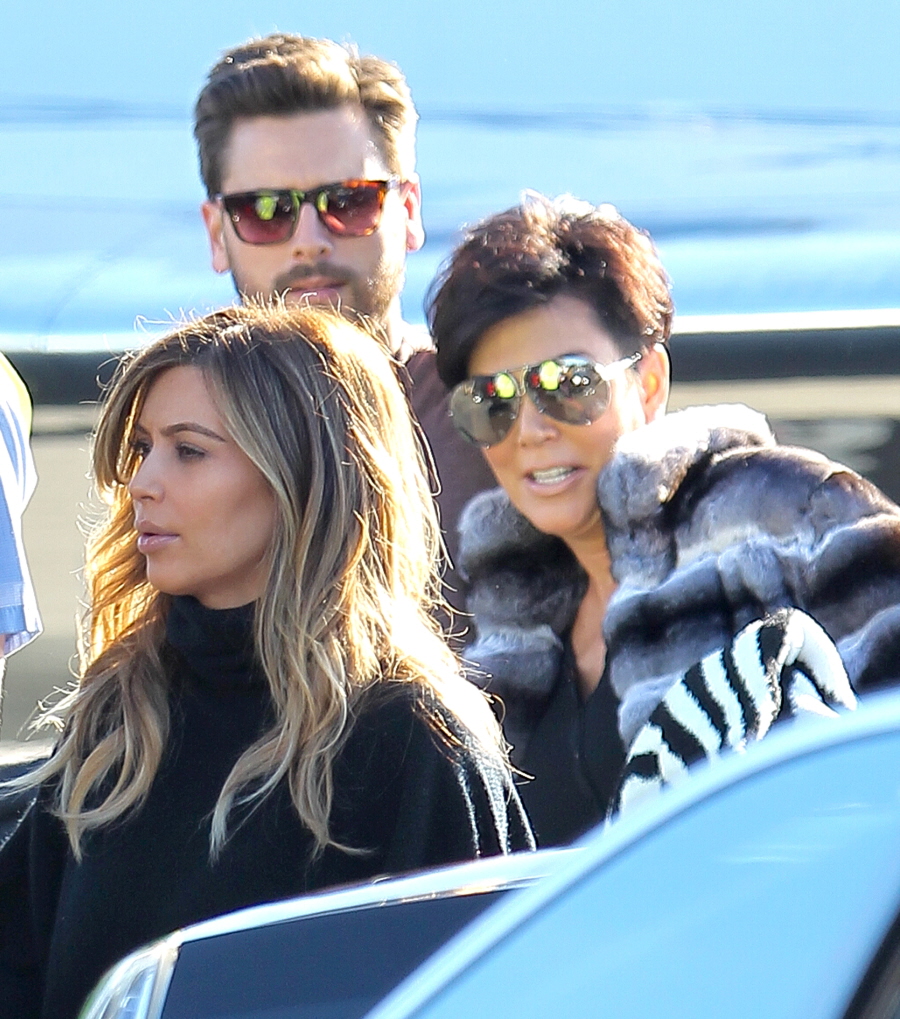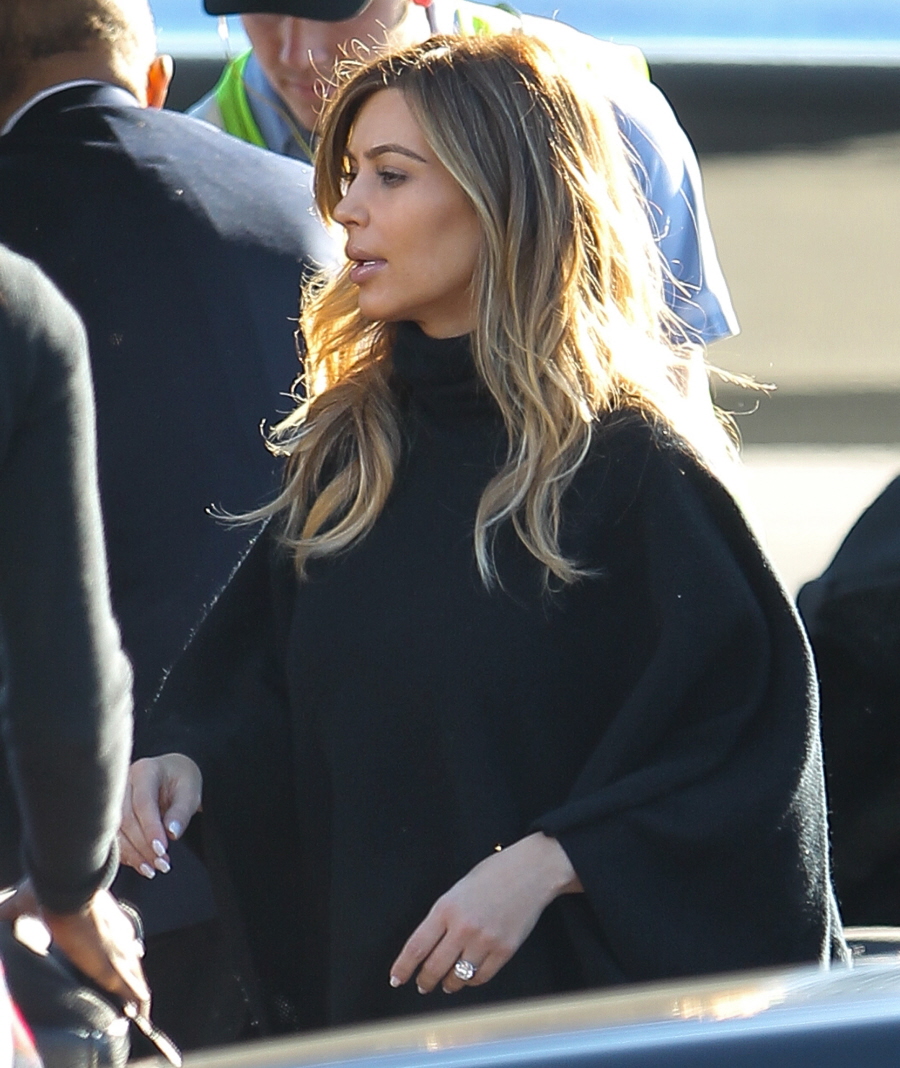 Photos courtesy of Fame/Flynet.