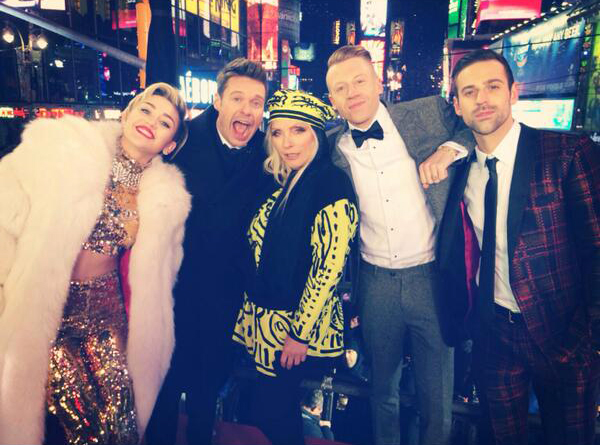 Here's something I never thought would happen: Miley Cyrus in a photo with Debbie Harry. Miley performed on ABC's New Year's Rockin' Eve, and I couldn't stay up to watch it live. That's weird because I stay up until midnight most nights. On NYE, I lasted until about 10pm before passing out with my arms around an ailing pup. What a riveting life I do lead. I'm glad I didn't stay up for Miley's performance because it was dry as hell. Here's a video clip if you want to waste a few minutes of your life:
During her act, Miley admitted she didn't want to wear so much clothing onstage: "This is the most clothes I've been in in 2013. Because of the cold weather and standards and practises, this is what we came up with." She did manage to wear an outrageous fur coat with a train held by three of her backup dancers. That's Miley giving the finger to those of you who criticising her use of fur while she complains how humans are guilty of "true racism" against the pit bull dog breed.
To no one's surprise, Miley wasn't satisfied with the modest nature of this performance. What she really wanted to do was let her creepy, sexy baby flag fly by dressing up her back-up dancers as sexy Baby New Years. These "would have been multiple little people in diapers and sashes." This is totally believable and gross. I'm glad ABC shot down that mess.
Some more Miley tidbits coming right at ya in bulletpoint form:
* Miley and Kellan Lutz are still hooking up, but she's not into him. Miley is fine with keeping it physical, but Kellan "is enamored by her." She's trying to stay independent and "isn't giving him the relationship that he wants."
* We knew this already, but Miley is starting to wonder if Kellan is only using her for fame: "The timing of these hookups are suspect to Miley. So she is very suspect of his true intentions." Remember, Adventures of Hercules comes out this month!
* Life & Style is pushing a big cover story this week about how Miley is possibly bisexual. She's reportedly been "experimenting with women and even brags that she's had threesomes." But! Miley is so worried that someone will out her sexual antics, which could "seriously harm" her career. That detail pretty much ruins the story. I feel like if Miley was hooking up with women and having threesomes, she'd want everyone to know about it. She wouldn't want to hush anything up at all. This story could be true in a sense, but I think it's simply a case of Miley making out with anyone and everyone after she pops the molly. As in this silly photo of Miley and Cara Delevigne with their twin tongues.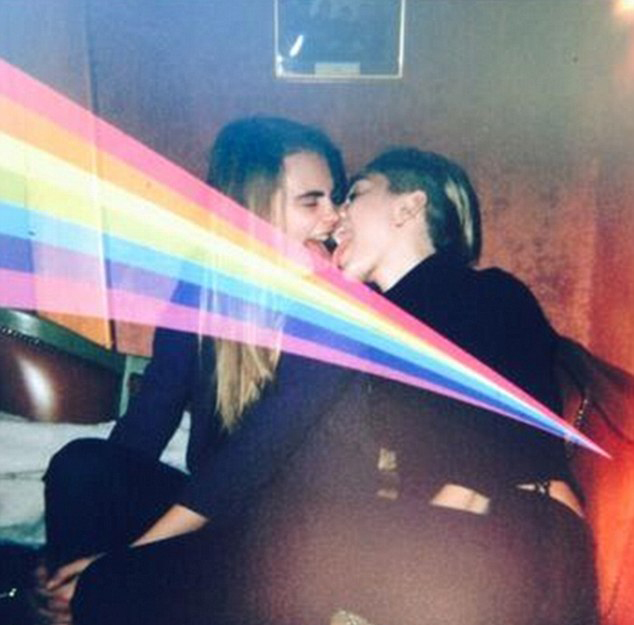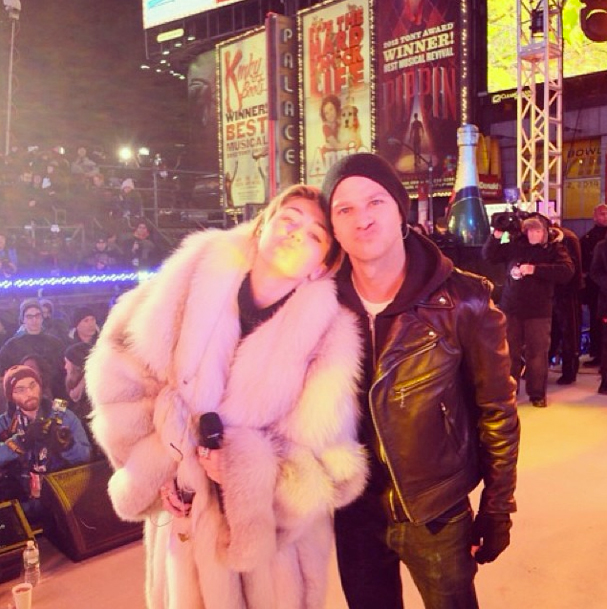 Photos courtesy of Miley Cyrus on Twitter, Stacy Glen Jones on Twitter (he's the singer from American Hi-Fi) & WENN