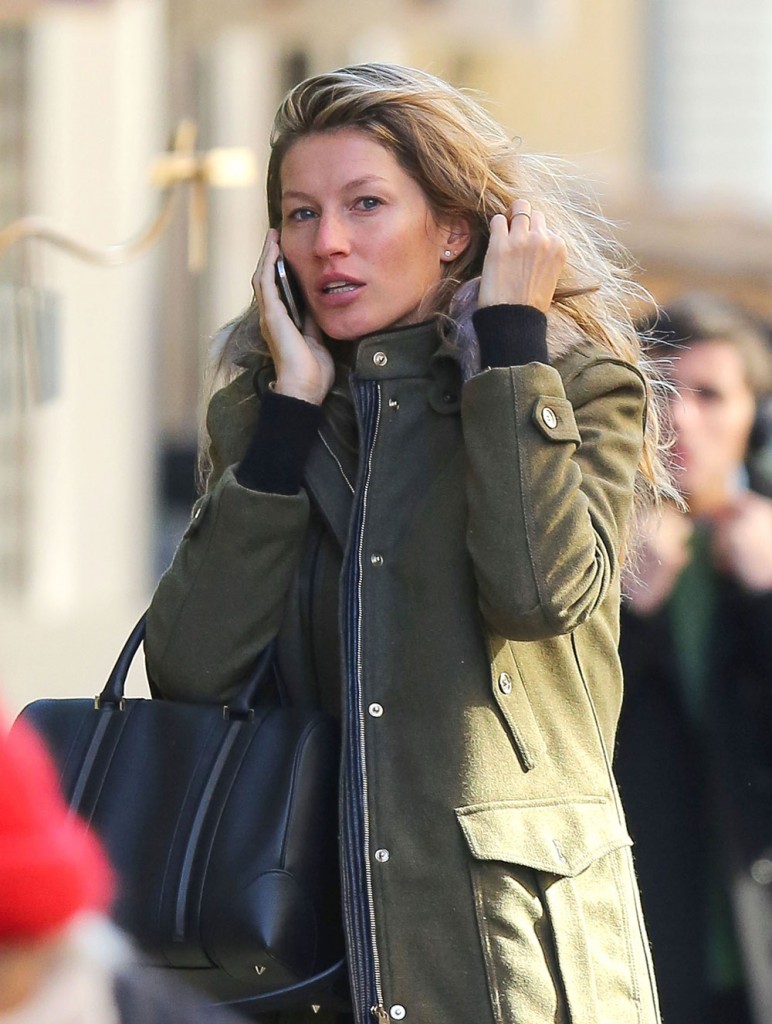 Gisele Bundchen was recently photographed, very clearly and unambiguously, riding an ATV while on vacation in Costa Rica. Gisele is holding her one year-old baby daughter, Vivian, with her left arm, while steering and accelerating with her right hand. Those are expensive photos which we don't have, but you can see them on US Weekly and then come back. Ok, thanks. That's crazy, right?
The first thing I thought was "OMG" and "Holy crap she can't brake." The brake is on the left handle, she's holding the accelerator. Technically she can brake, because the baby, who is not wearing a helmet, is in a carrier at least. That doesn't make this anything less than incredibly dangerous for little Vivian! Who would ever think this was ok?! These photos remind me of Britney Spears driving her car with her baby in her lap, but stupider and more arrogant.
Speaking of arrogant, Gisele is the holier-than-thou supermodel who has thrown shade on mothers who don't parent to her specifications, or who gain weight while trying to eat for two. Some of the ridiculous things she's said include claiming that breastfeeding for six months should be a mandatory law for every mother (she later backtracked somewhat), that many women turn themselves into "garbage disposals" while pregnant, and that her first baby, now four year-old Benjamin, was fully potty trained by 7 months old. Granted, Gisele was spouting this sanctimonious BS after having her first child, she toned it down quite a bit with her second. She toned it down so much that she thinks it's ok to drive an ATV and hold her baby at the same time.
Guess Gisele isn't miss perfect earth mother after all. I wonder how she'll explain this massive fail. She was just "attachment parenting," right? (No shade on attachment parenting, just on Gisele.)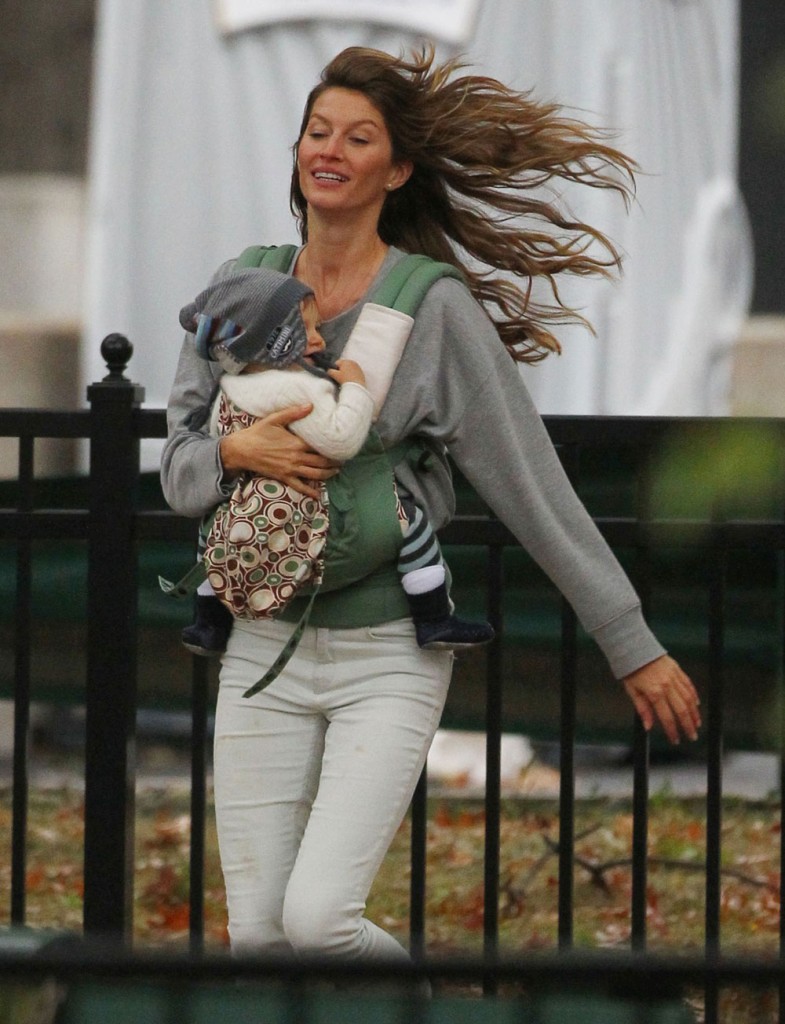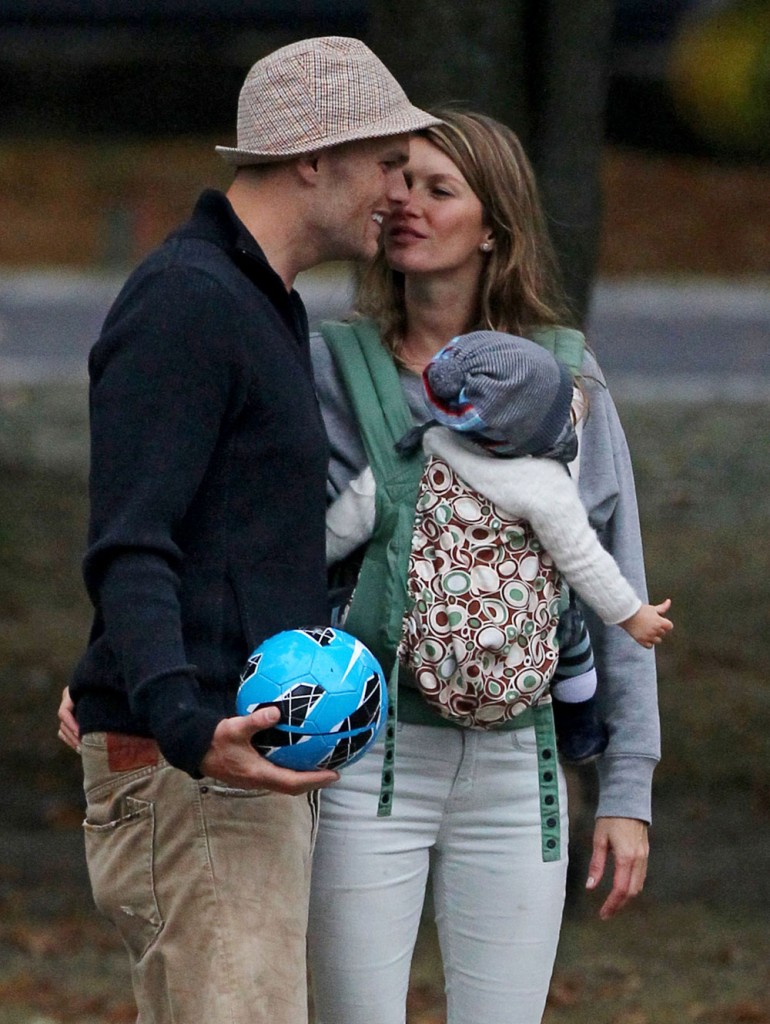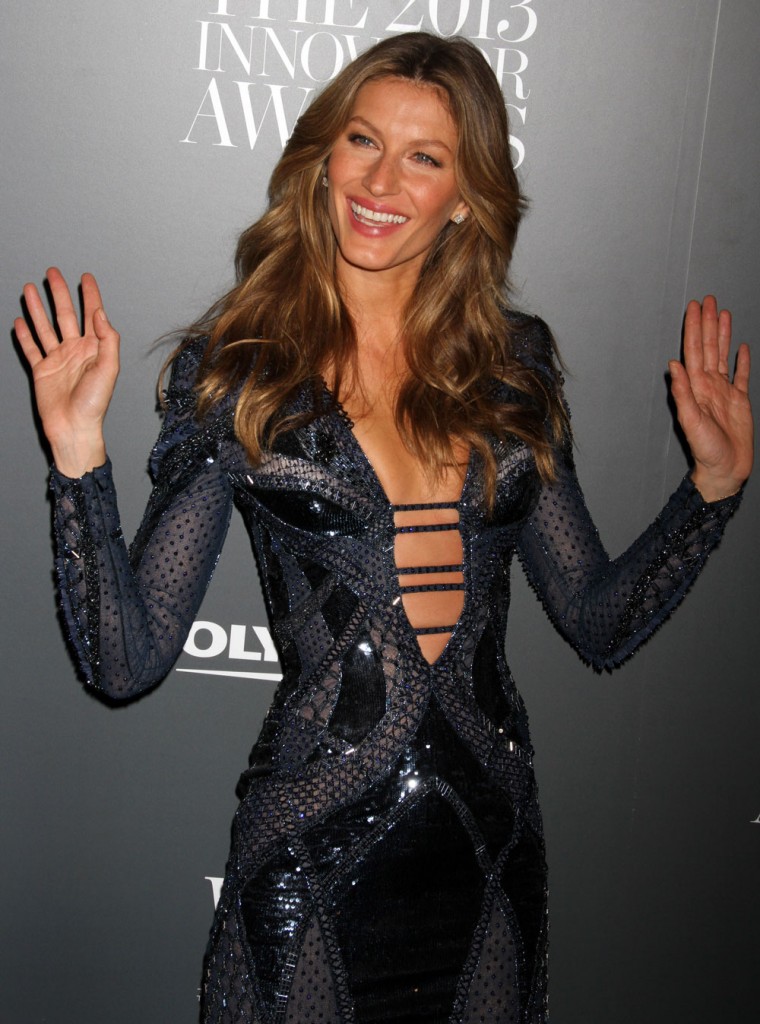 Photos are from October and November, 2013. credit: FameFlynet and Pacific Coast News