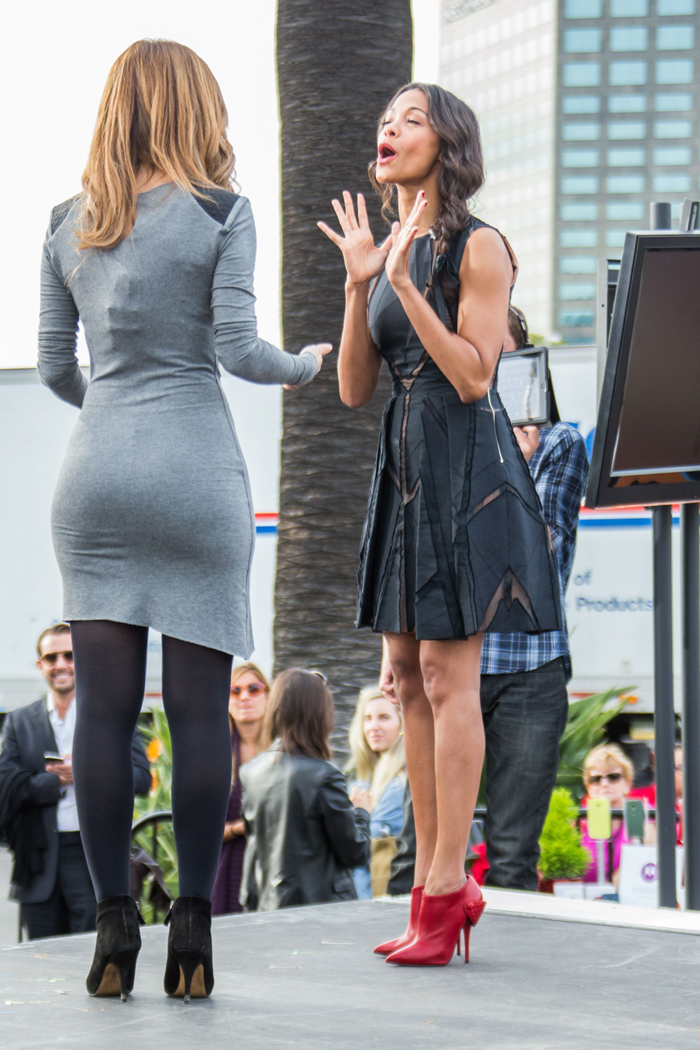 I fight a strange battle between being fascinated by Zoe Saldana and wanting her to take a nice, long vacation. She's a little bit like Gwyneth Paltrow in that she drives me nuts with all her snobbery. Zoe is also completely obsessed with jar opening. Like, the jars are a huge deal to her. I opened a jar last night and thought of her. True story!
Zoe has been on a tear lately with signing onto bad remakes and telling everyone she doesn't care what they think. Of course she cares. Everyone does. Anyway, she got a huge break a few years ago from James Cameron and his Avatar blockbuster to end all blockbusters. That opened the door for the Star Trek movies too. Yet Zoe has no problem talking about how problematic blockbusters are because they don't tell "great" stories like her indie flicks (that no one watches). Zoe is an artist, don't you know? Well this artist signed on for three more Avatar movies:
Sam Worthington and Zoe Saldana have finalized deals to reprise their characters for the next three Avatar movies.

The trio of movies are being made back-to-back-to-back by James Cameron, who last August enlisted Josh Friedman, duo Rick Jaffa and Amanda Silver, and Shane Salerno to help him work on the screenplays.

The first actor who signed on for all three new movies was Stephen Lang, who played mad Marine Colonel Quaritch in the 2009 film. His character dies in the first film, so it will be interesting to see how Cameron resurrects him.

Other plot details are being kept locked on Pandora, although THR has learned that Jake Sully and Neytiri, the characters played by Worthington and Saldana, respectively, have kids.

Said Cameron: "Jake Sully is a rare combination of passion, strength, street smarts and soul, which requires a lot from an actor. Sam brought to the role a combination of sensitivity, vulnerability and strength. Zoe captured every aspect of the character I envisioned, bringing to Neytiri a mix of delicacy, fierceness and incredible physicality. I am beyond pleased they'll be returning with us to Pandora."

The first sequel will hit theaters in December 2016, with the second to follow in December 2017 and the third a year later.

[From Hollywood Reporter]
Soooooo. Zoe will at least be on the radar until 2018 with these movies. I never watched Avatar in the theater. Am I the only person who will admit that? It's true. I waited for DVD, and I wasn't terribly impressed with Zoe's efforts. So much of the movie was CGI magic. I remember watching some behind-the-scenes footage and thinking, "Yeah. Her expressions were definitely enhanced." I mean, it's cool that Zoe is going to make some bank with these movies. I just can't wait to see Miss Indie Flick spins this one.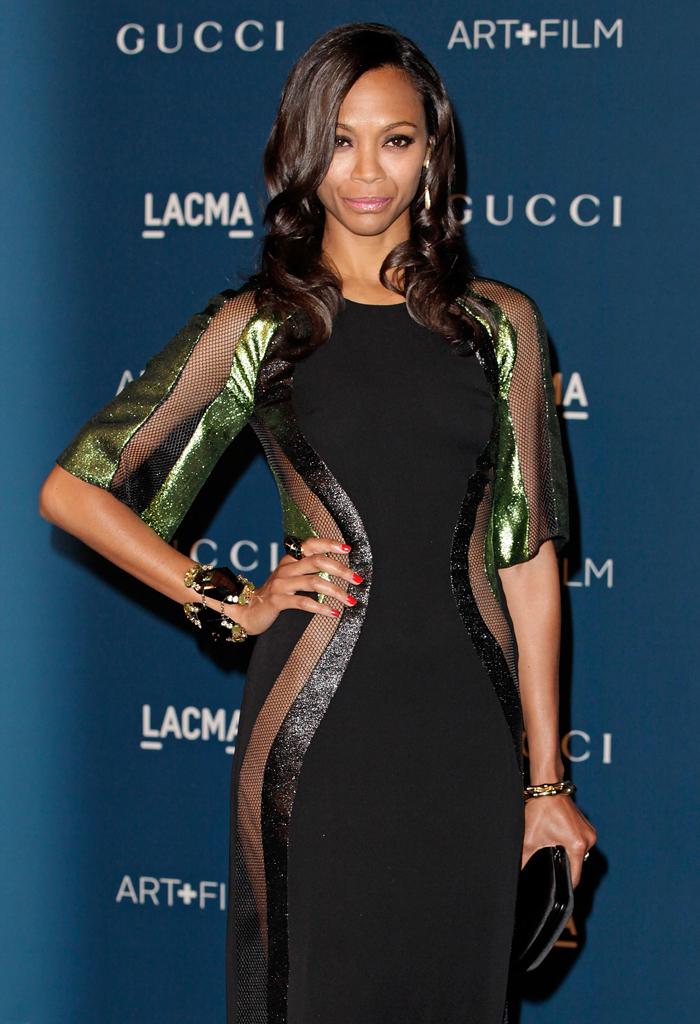 Photos courtesy of WENN