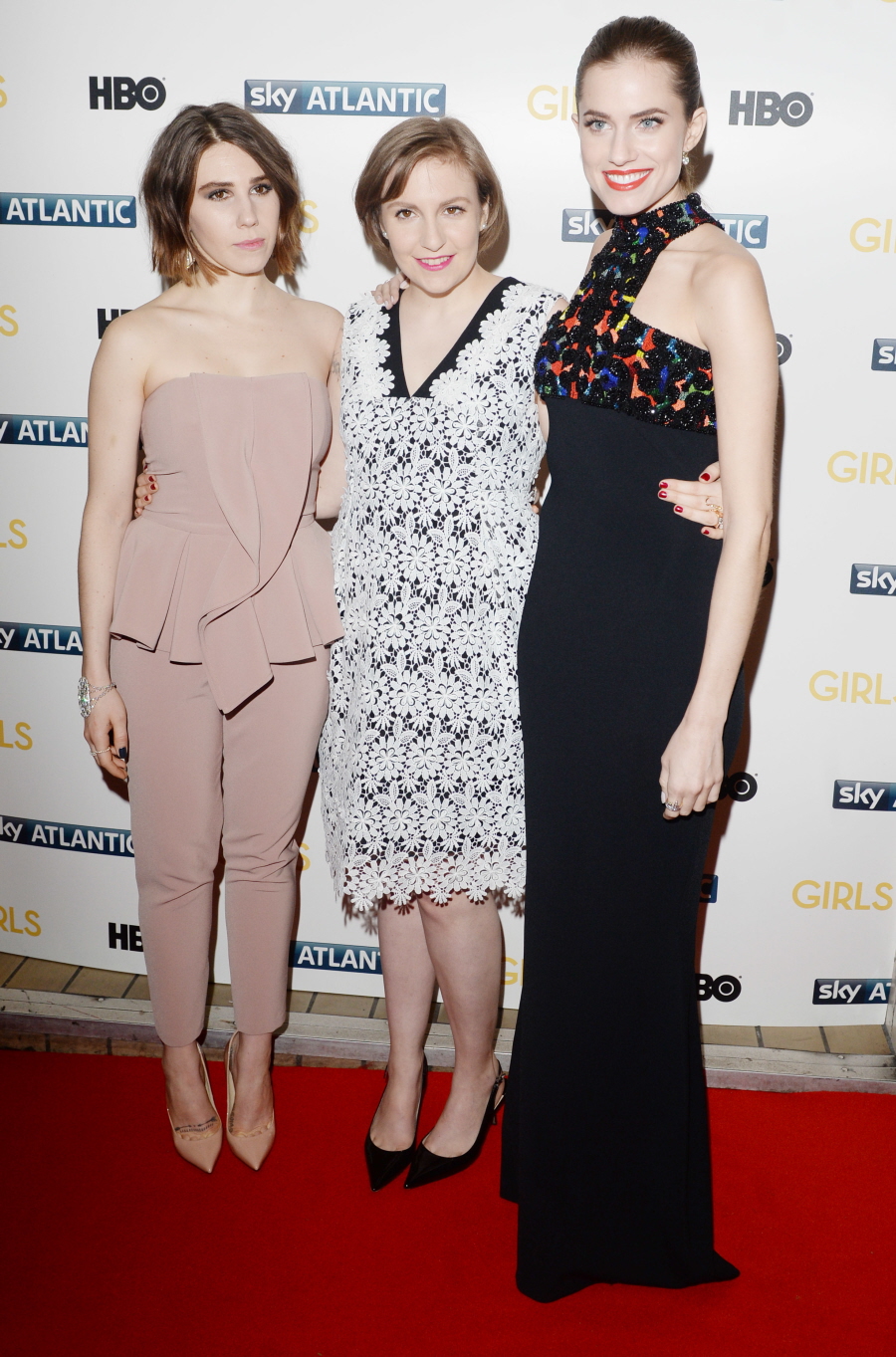 I have to ask: when did Zosia Mamet become the best-dressed woman of Girls? I'm serious. Zosia killed it at the Golden Globes while Lena Dunham and Allison Williams both had style fumbles, and now Zosia did it again at the UK premiere of Girls Season whatever. Zosia was the only one wearing an unfamiliar (read: "unhip") designer too: her jumpsuit is Elisabetta Franchi and it really works on her. Even the peplum works, surprisingly.
Meanwhile, Lena Dunham looks like an overgrown schoolgirl in this on-trend lace Erdem (pre-fall 2014). This is a shapeless lace sack and it makes her look bigger than she really is… but maybe it evens out because Vogue made Lena look about 20 pounds lighter than she really is? I will never understand why a woman with hips and a decent-sized ass thinks that she pull off these trendy little sacky, slouchy slip-dress things. These dresses only work on really skinny women – imagine this Erdem on Gwyneth Paltrow. See?
As for Allison Williams, she's trying so hard to be a Fashion Girl and she's trying to wear all the right clothes and be seen as some kind of trendsetter. I don't think this Alexander McQueen halter gown does it though. One, she's overdressed –who wears a McQueen gown to the UK premiere of your HBO show? And two, it's just not an interesting dress. It's an uninteresting dress on a boring girl. Utterly forgettable.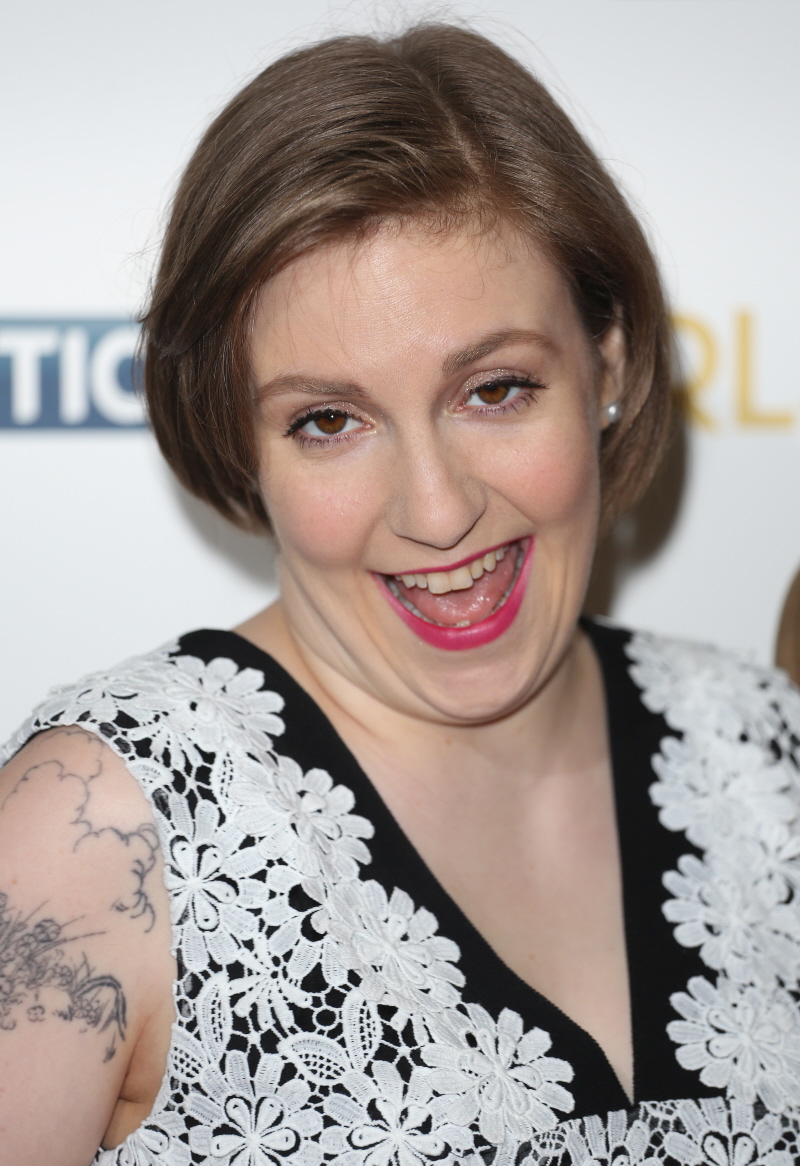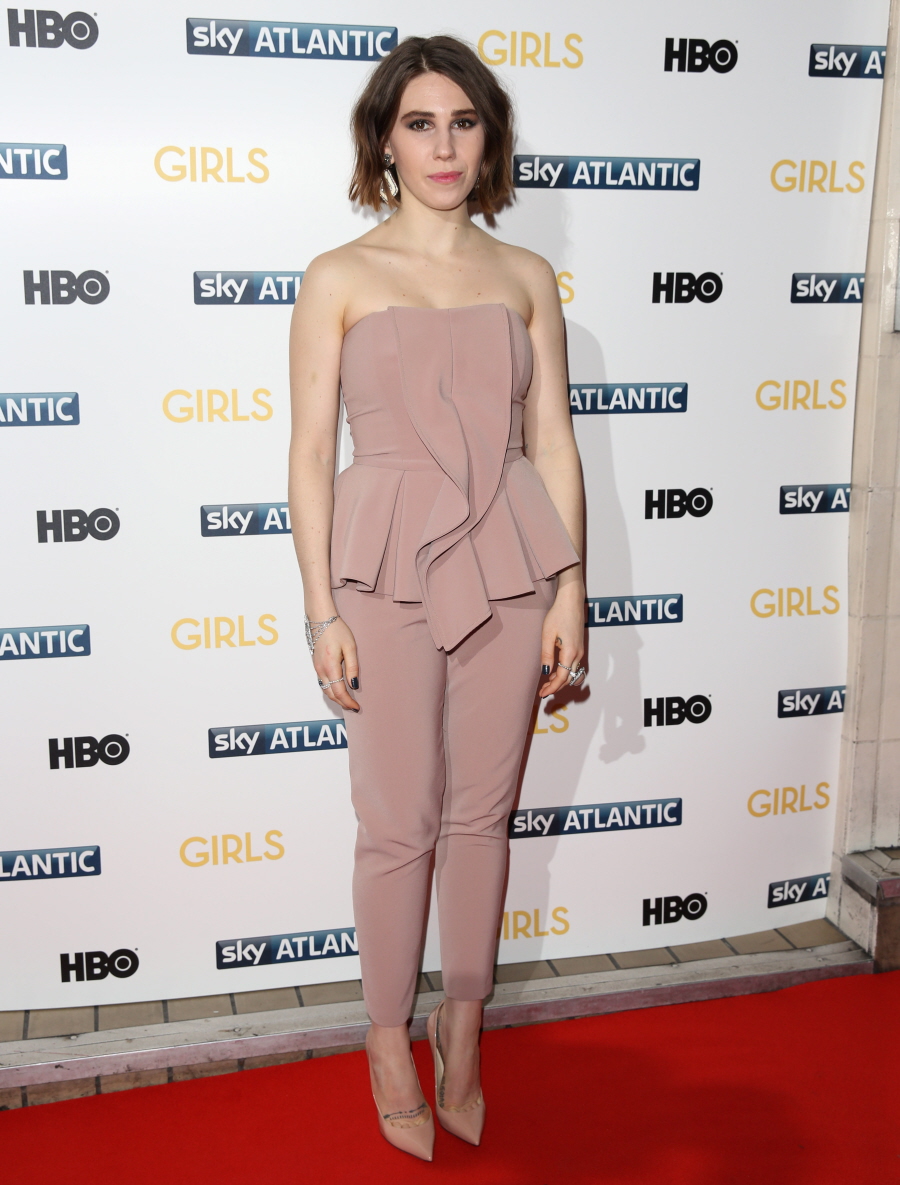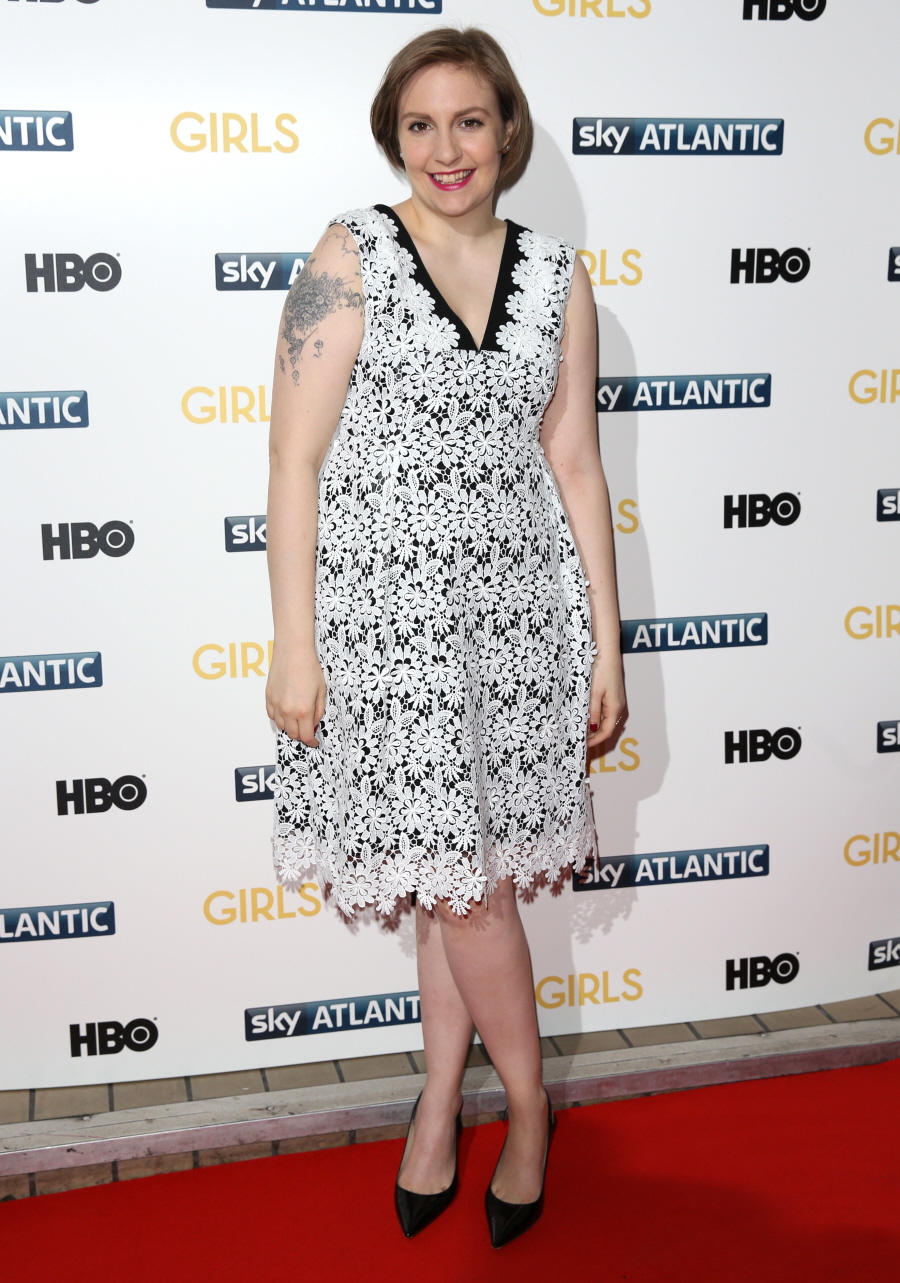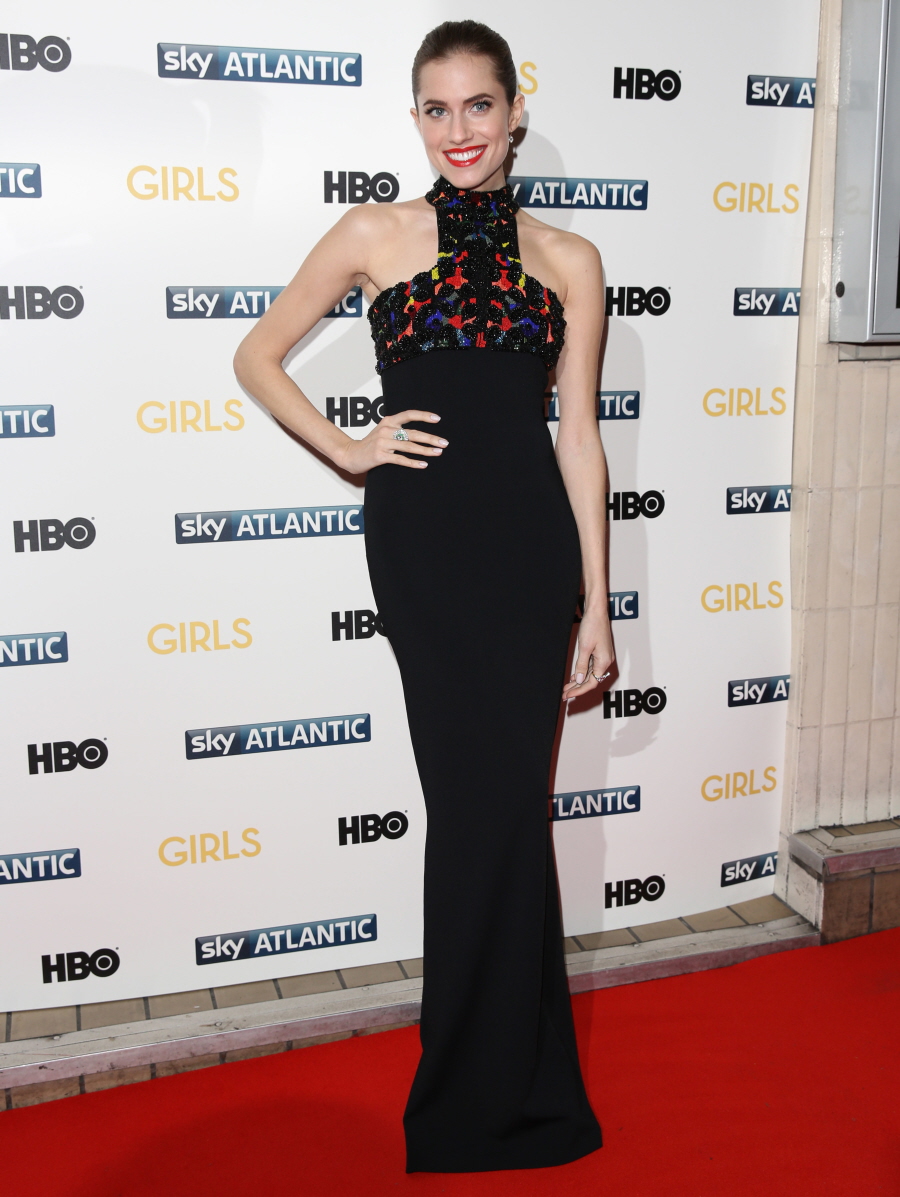 Photos courtesy of WENN.