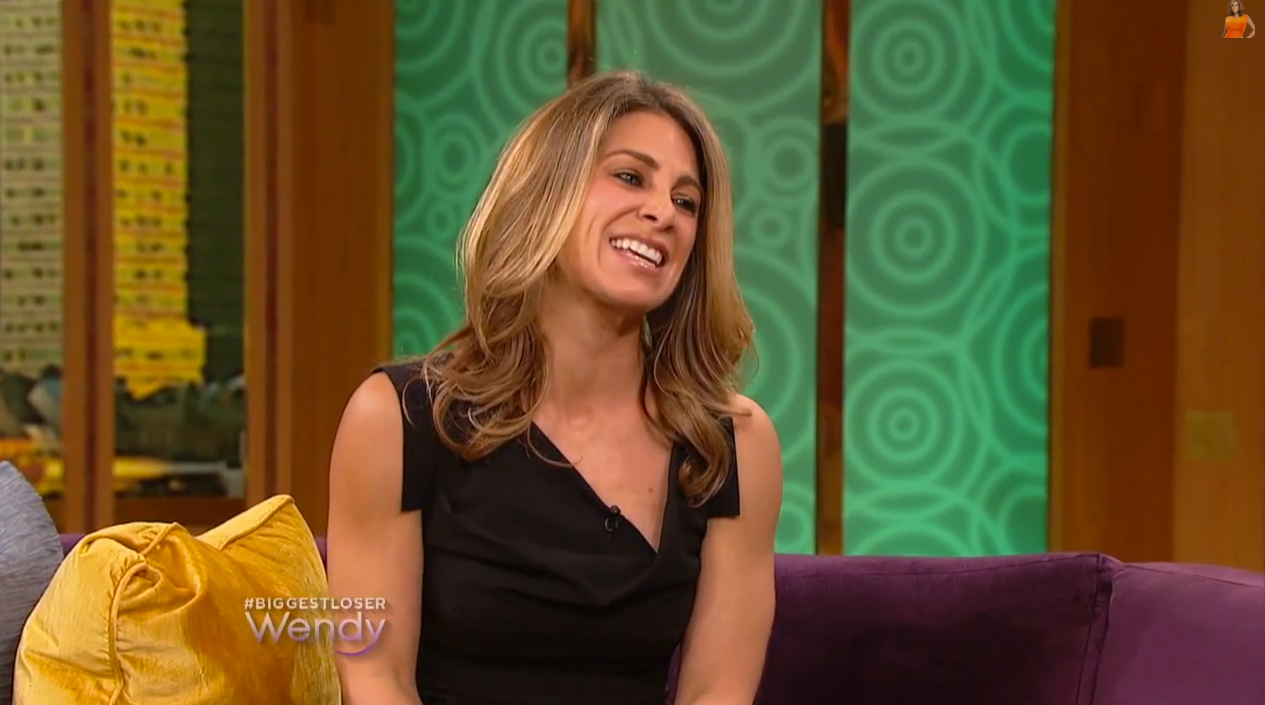 Jillian Michaels appeared on Wendy Williams' show yesterday. I was trying to figure out what she's promoting lately on this press tour. Jillian keeps talking about how she's about to turn 40, but I think she's promoting The Biggest Loser. That makes much more sense. It is a bit strange that we're covering Jillian (who isn't the typical gossip subject) two days in a row, right? Weird things happen when it comes to the post-awards gossip cycle.
Yesterday we talked about how Jillian admits her distaste for working out. Now Jillian is covering a whole bunch of other topics related to fitness. Jillian discusses how she "used to be a fat kid" and admits she still hates her own booty. Jillian also takes a different approach from fitness experts who claim all fat people are unhealthy. Even though Jillian often plays the villain of The Biggest Loser, she speaks the truth here:
Can an overweight person be healthy? "Absolutely. The contestants are healthy and are still overweight and have weight to lose, but that is … say, they're actively getting healthy. They've changed their diet, and they are exercising. Ultimately, if you're not practicing healthy habits, it is a time bomb."

On turning 40: "It's such a powerful number. 'Cause I'm going, 'I'm middle aged! I'm middle aged!' I'm really trying to like breathe and embrace it. And it's kind of shocking, cause I don't think of myself as middle aged."

Her least favorite body part: "I'd have to say booty. I've never fully loved my booty. It fits in the clothes nicely. In clothes, I can stuff that sucker into a pair of jeans and you would never know. But out of the jeans it just kinda…falls." [Williams asks if it is dimply.] "Yes, it is. I'm trying lunges. My goal for 40 is to not get up and walk away backwards. And [my partner] Heidi has told me, 'I've seen your butt.' I'm like, 'No, not really. Not in the bright light.'"

She's an admitted hardass: "The reality is I'm not a sympathetic person. Sympathy to me is an agreement that you are sad and sorry and (can't do it). I'm empathetic. I get it. It's hard. It sucks. But I also know that you can do it. I could take somebody that is a second away from having a heart attack and in four months I can have them running a marathon. That's amazing. I would never have thought that was possible 10 years ago."
Jillian also talks about her own trainer, which blows my mind. Would Tracy Anderson ever admit to having her own trainer? Not likely. So Jillian is a personal trainer who doesn't trust her own expertise enough to work on her own body. That's either refreshing or obnoxious depending on how you look at it.
One personal beef that I have with Jillian's words: It is nowhere near smart to start exercising from stratch and run a marathon four months later. Injury will happen is all I'm saying. Other than that, I still like her a lot more than many other trainers who are in the public eye. Jillian is no Harley Pasternak, but she'll do.
Here's a video clip of Jillian's appearance: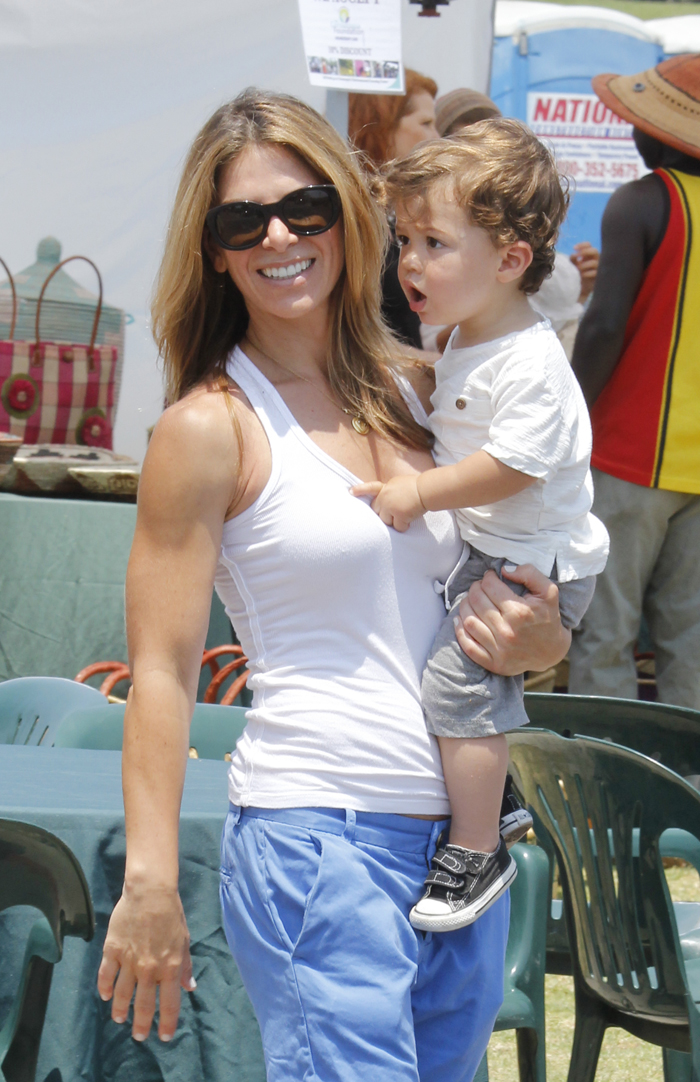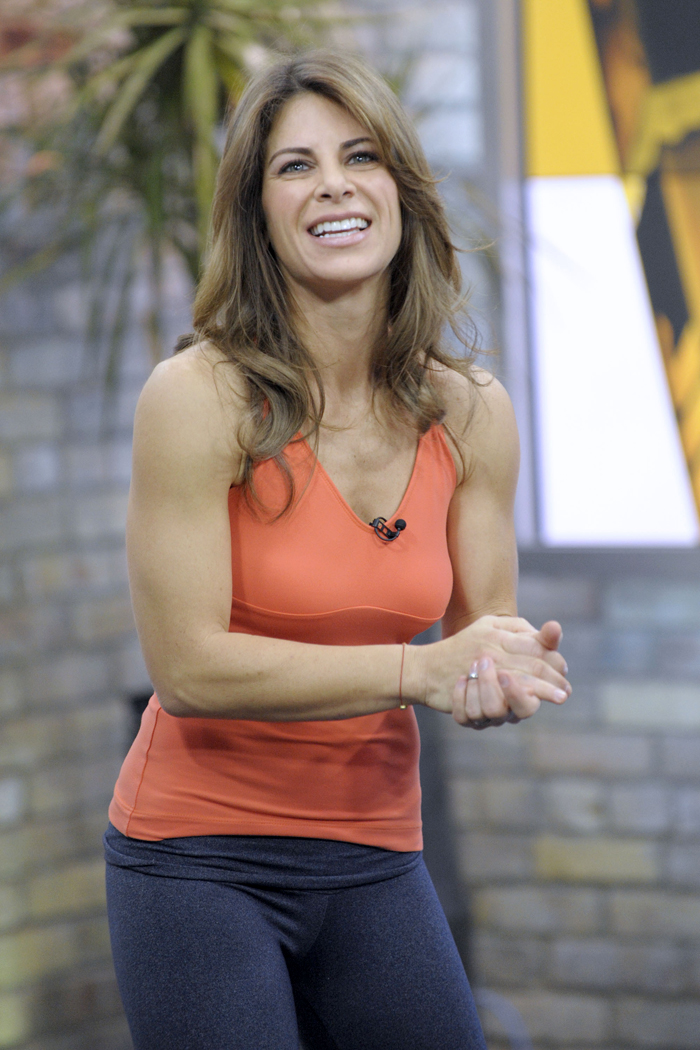 Screencap courtesy of YouTube; photos courtesy of WENN