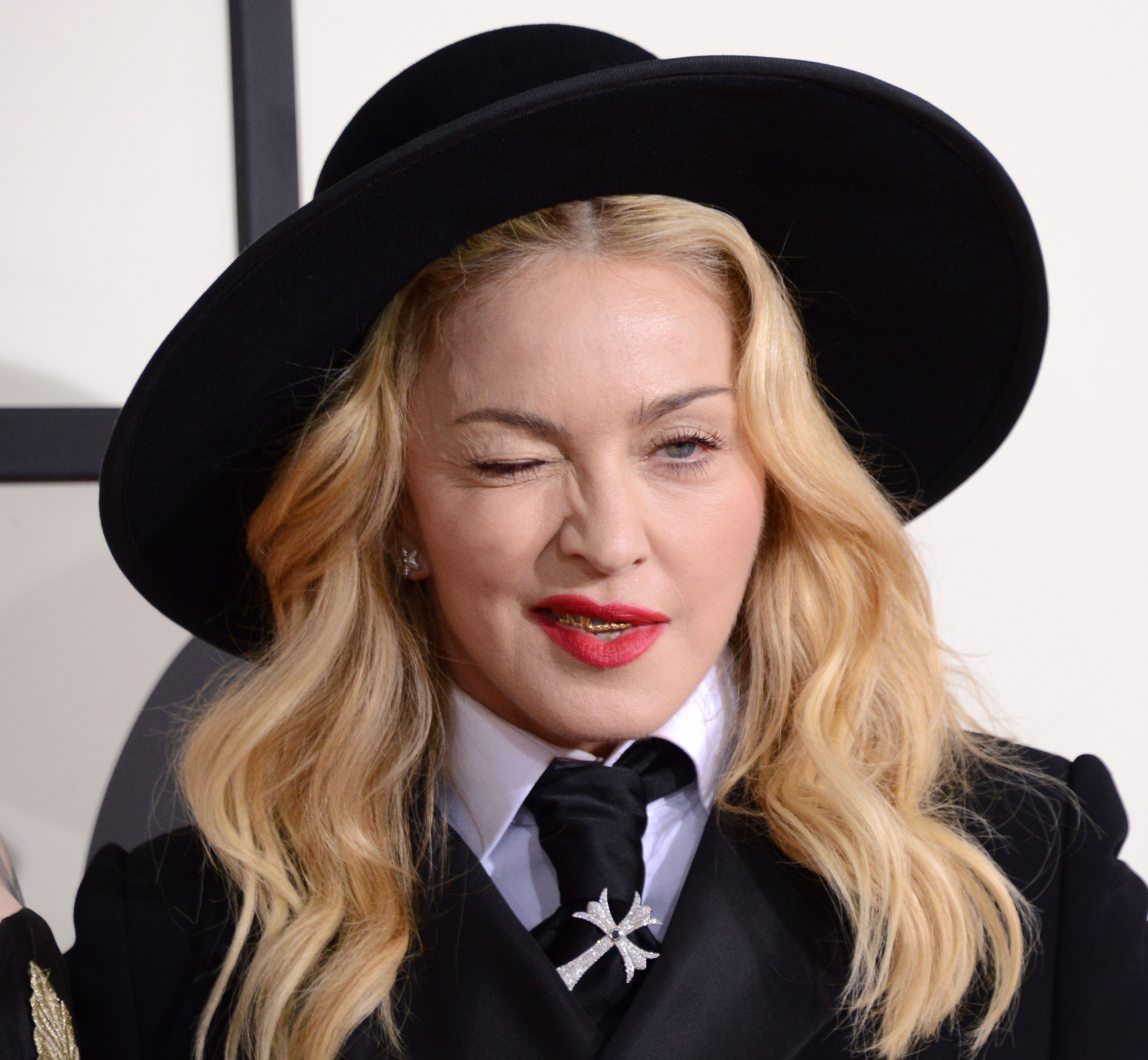 The Grammys may not love Miley Cyrus, but she'll probably always have MTV. That's a consolation prize of some sort, right? Miley didn't receive any Grammy noms and skipped music's biggest party (although she did attend the Clive Davis party on the previous evening. Oh well. Miley tweeted her Grammy night activity, which was basically playing Guitar Hero at home. I've included that photo at the bottom of this post. I'd feel bad for Miley, but her attention-seeking antics weren't backed up with much substance. So it makes sense that the Grammys didn't reward her.
Miley's not completely off the pop cultural radar though. Madonna (who attended the Grammys as a hot mess and performed that way as well) has decided to team up with Miley as a guest star for Miley's upcoming "Unplugged" MTV special. The program will air on Wednesday night, and it will probably be underwhelming. Miley's probably expecting fireworks like when Madonna performed with Britney and Christina Aguilera. We'll see:
Get ready for the pop music world to implode!

I can exclusively reveal that Miley Cyrus' surprise guest performer for her upcoming MTV Unplugged special is none other than Madonna!

Yes, Miley and Madonna singing together!

Sources tell me that the two were on a Hollywood soundstage earlier today rehearsing the collaboration.

No word on which song exactly they'll be performing, but does it really matter? They could read the telephone book together and the world would watch and listen.

"The performance will showcase a more intimate side of Cyrus and feature surprise guests for an unexpected re-invention of the songs that have defined her career, including several from her No. 1 critically acclaimed album, Bangerz," MTV said in a press release last week. "Miley and her fans have always had an intimate and direct connection through her music, personality and no-holds-barred attitude and the Unplugged stage will serve as the perfect platform for her to show viewers what inspires and ignites her music and her passions."

Since its debut in 1989, Unplugged has showcased Nirvana, Bruce Springsteen, Katy Perry, Mariah Carey, Adele and Florence + The Machine.
[From E! Online]
I have to wonder what Madonna's motivations are for performing with Miley. We all know Miley wants attention above all else, but I suspect Madge is feeling the same way these days. One only needs to witness her faux-rebellious and intentionally offensive antics on Instagram to realize that Madonna might feel just as desperate as Miley. Is Madonna trying to give Miley a career boost out of the goodness of her heart? Somehow I feel like Madge is only looking out for number one.
UPDATE: The "Unplugged" special airs tonight, but Buzzfeed has some inside details including Miley grinding against a (fake) horse. Madonna also Instagrammed this photo of herself with Miley's tongue.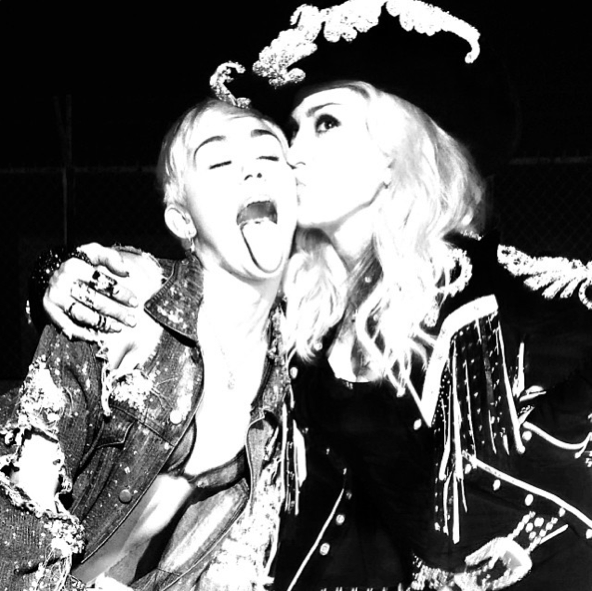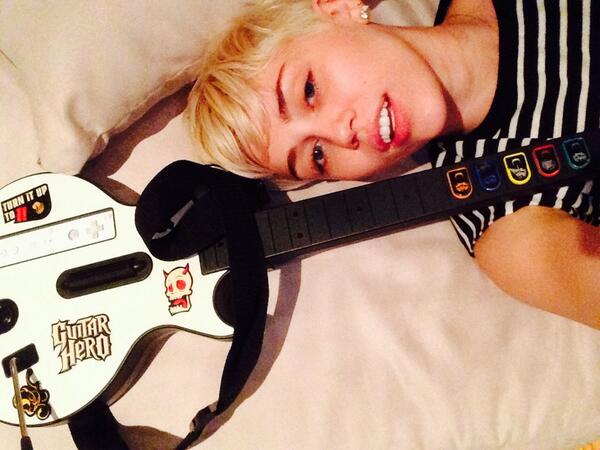 Photos courtesy of Fame/Flynet, WENN, Miley Cyrus on Twitter & Madonna on Instagram