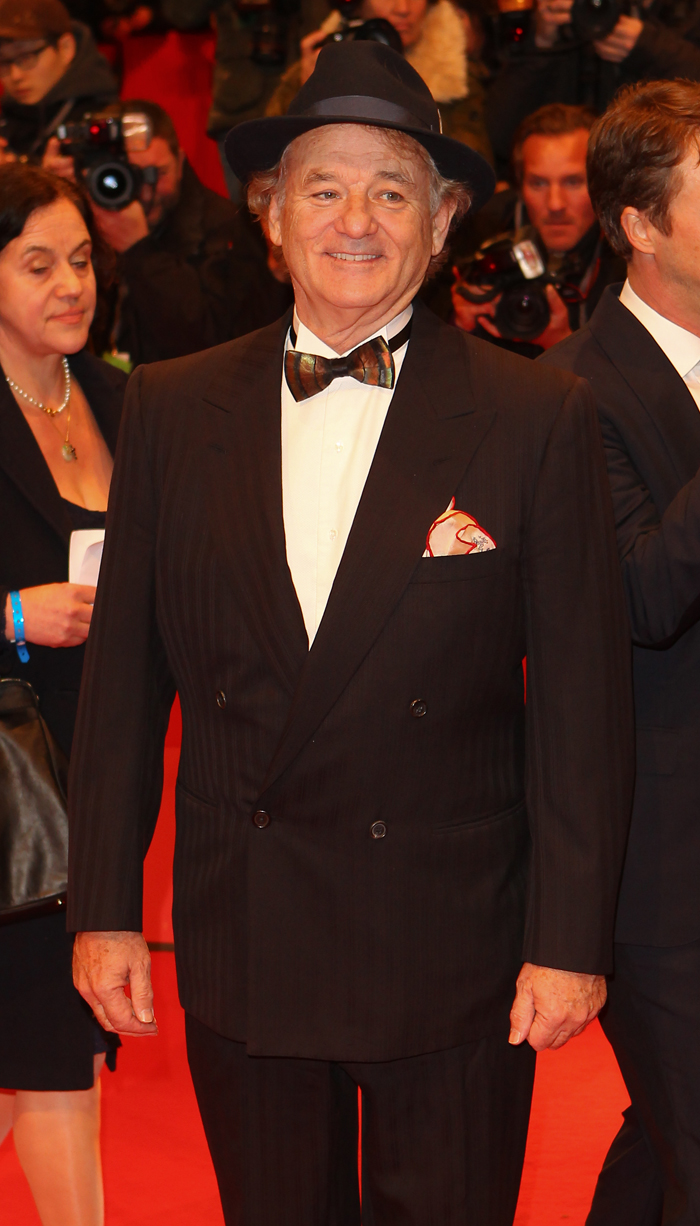 These are photos of Bill Ghostbustin' Murray at the Berlin premiere of Grand Budapest Hotel (Kaiser already covered the Tilda Swinton ferocity). Bill is one of my favorite movie personalities, so I'm thrilled to see him everywhere as he promotes this movie and The Monuments Men. Did you see him on Letterman last week? He flew onto the stage dressed as Peter Pan. He can only get away with such a ridiculous display because he's Bill Murray.
MTV is spreading the love too. Most of the time, I roll my eyes when MTV tosses out an award or title. This time, I'm taking notice because they officially topped People's declaration of Adam Levine as Sexiest Man Alive. MTV named Bill their Sexiest Man Alive and gave him a special hat. They also spoke to George Clooney and CB's boyfriend, Matt Damon. Both men took the news well in this video. Bill simply laughed at the news and tried to give the hat away.
This reminds me of that quote in Stripes: "Chicks dig me because I rarely wear underwear, and when I do, it's usually something memorable." God, I love Bill Murray.
Bill's also been doing the interview rounds. He confirmed how Clooney did alter Matt Damon's pants on set, and Bill said everyone knew about it: Bill also said he enjoys crashing at Clooney's villa. I want Bill to come crash at my "villa" too. Ahem.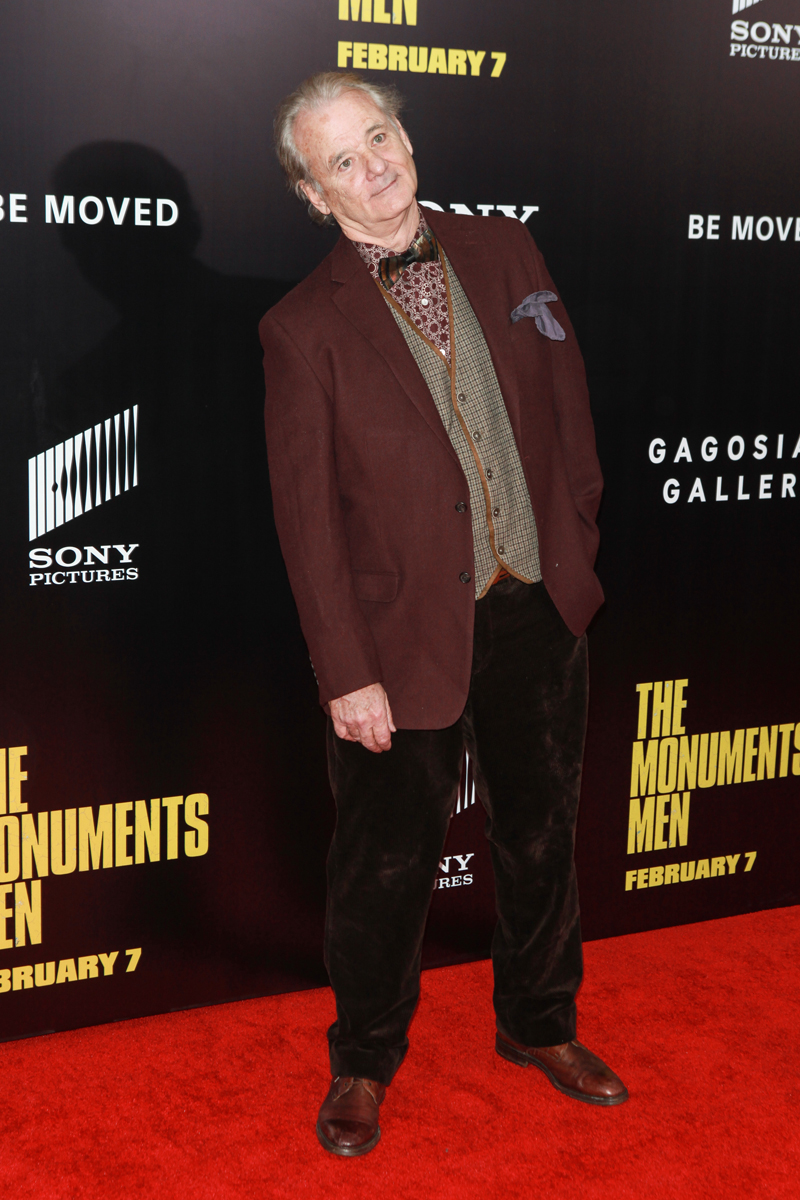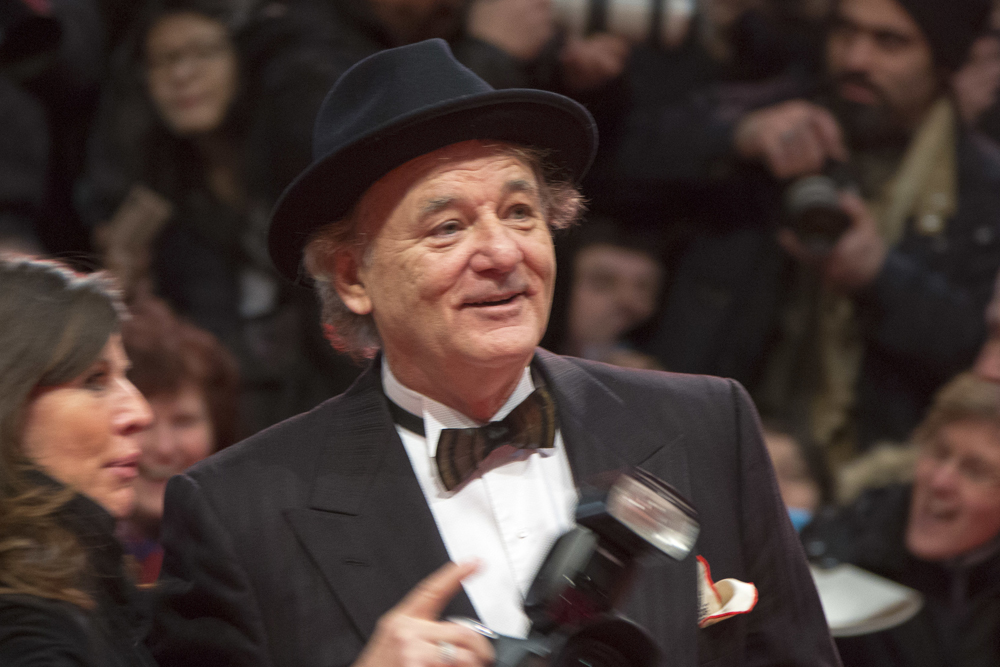 Photos courtesy of WENN