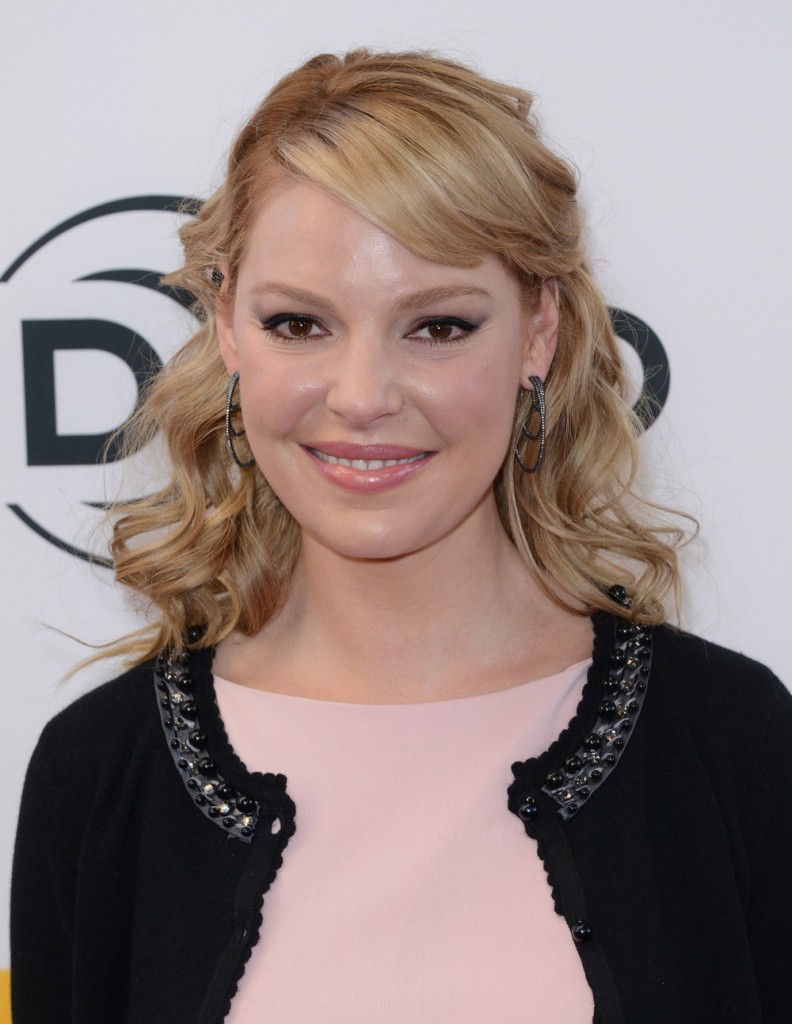 These are photos of Katherine Heigl at the premiere of the animated film The Nut Job on January 12. She looks like she got fresh fillers in her face, right? She looks much different to me. Heigl has a new independent movie project called Jenny's Wedding. Heigl plays a gay woman who comes out to her family and marries her same sex partner. It's like one of Heigl's typical romcoms with a twist, and it actually sounds like a cute film with a heartwarming message. The film co-stars Tom Wilkinson as Heigl's dad and Alexis Bledel as her partner.
Heigl and the film's producers have started an Indigogo campaign to try to raise $150,000 to fund post-production. The filming has already been completed and they just need the money for editing and effects. The Indigogo campaign has been up for about two weeks and so far they've only raised about $32,700, or less than a quarter of the amount they need to finish the film.
One of TMZ's paparazzo approached Heigl at the airport and asked her if she would make up the difference if the campaign on Indiegogo wasn't successful. She said, "no," basically because she doesn't have a lot of extra money to throw around.
"I haven't made that much in the last few years, man. I gotta support my family."
The paparazzi also asked Heigl what kind of research she did for the role, and she joked "I did full on threesomes and I watched threesomes." She said this while her mom was standing right next to her, and then she added "It has nothing to do with that. It has everything to do with emotion and love and finding the right person in your life and I already know all that."
That's a nice enough answer and it's a topical subject. So why can't Heigl raise the money for this film? I guess she doesn't have enough fans or enough goodwill left in Hollywood. We've seen her burn her bridges, repeatedly and publicly, for years. She did one movie in 2012, One for The Money, and one movie in 2013, The Big Wedding. Both tanked and didn't even earn their production budgets back, although Big Wedding was more of an ensemble film.
Heigl has a horrible reputation in the industry and she doesn't have fans left to fund a feel good movie about an important and popular subject. She's a cautionary tale really. I doubt she's broke, though. Celebrity Net Worth claims she's worth $18 million, so $100k or so should be a drop in the bucket to her. Maybe she realizes that bucket has to last an awfully long time.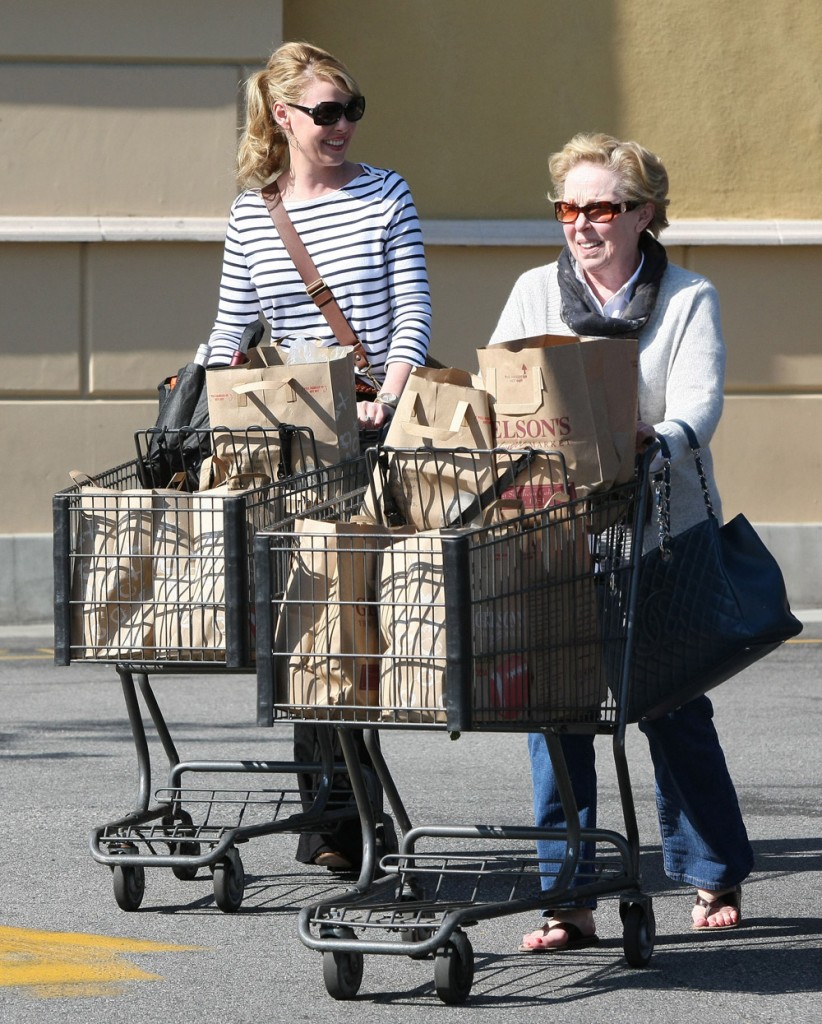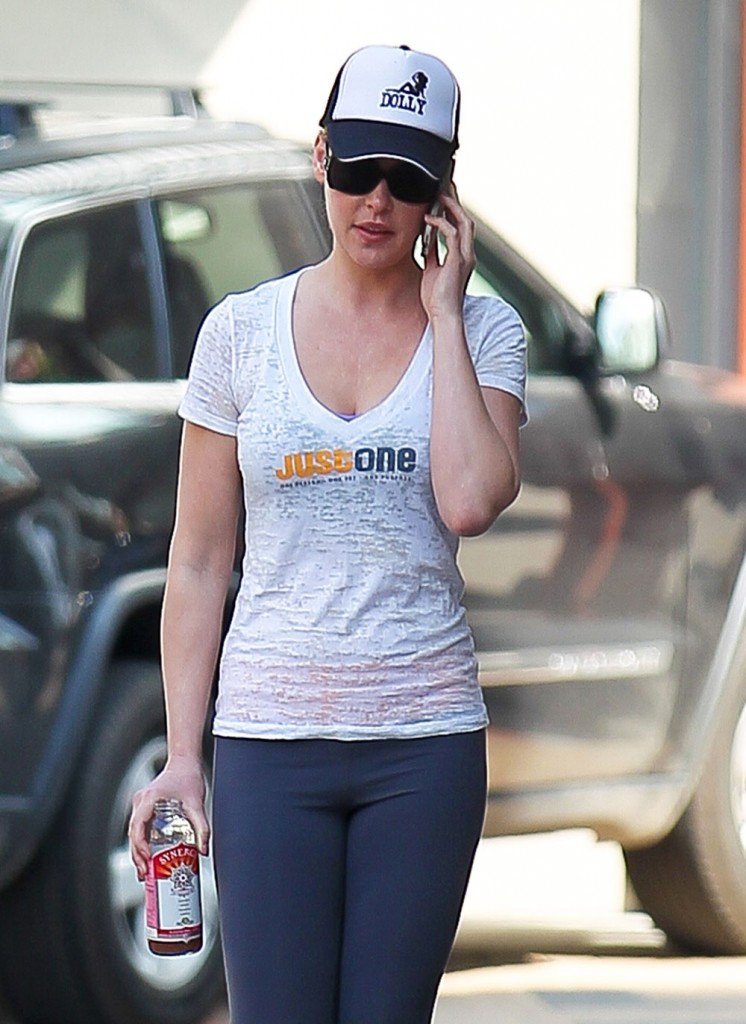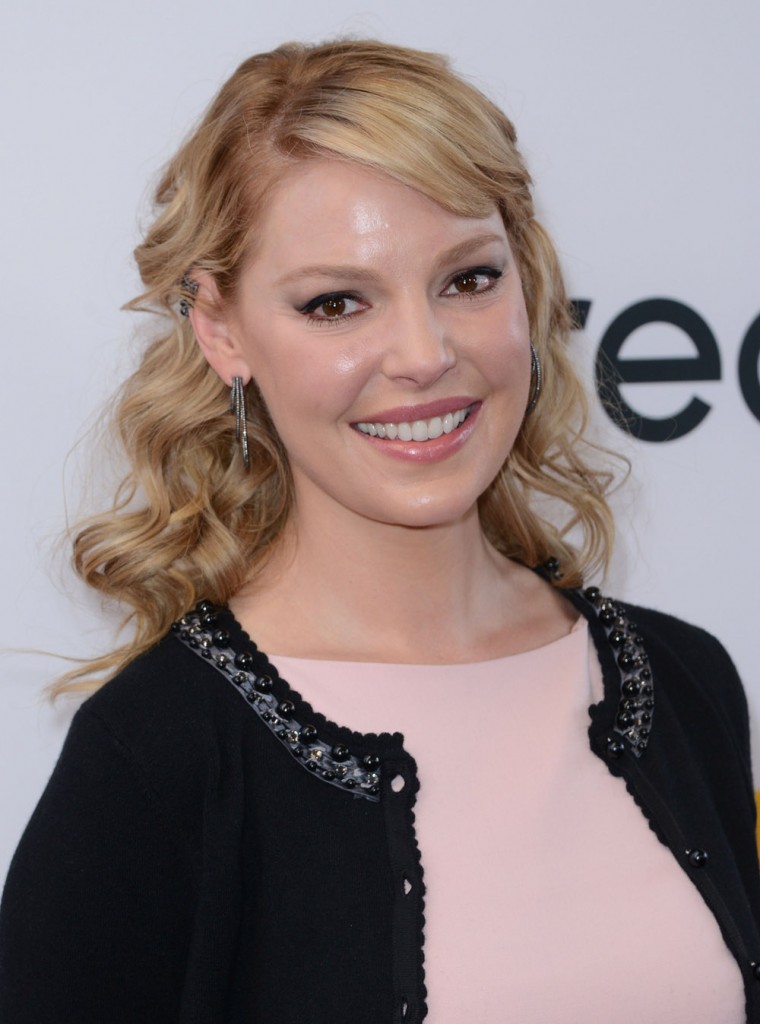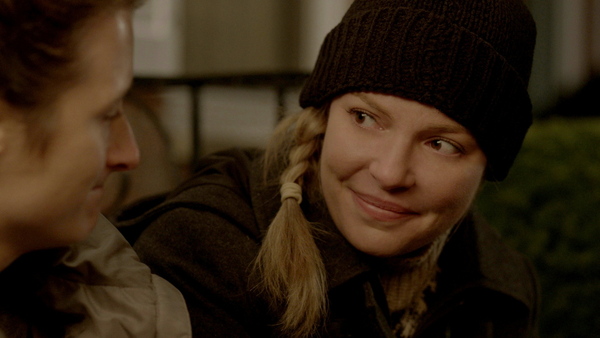 Heigl is shown in paparazzi photos this month and at the premiere of The Nut Job on 1-12-14. Stills from the movie via Indiegogo. Other photos credit:FameFlynet