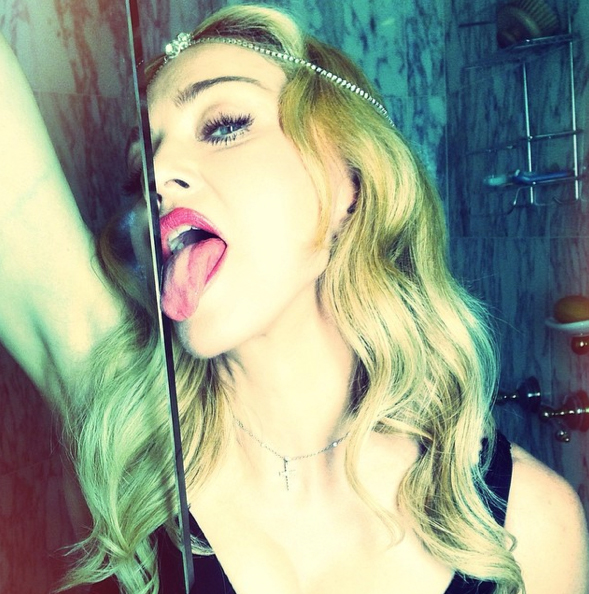 We haven't heard much from Madonna since she performed with Miley Cyrus on MTV's Unplugged and embarrassed herself with an awful rendition of "Open Your Heart" at the Grammys. I think I'm one of the only people who dug her Ralph Lauren suit on that red carpet, but David Banda definitely wore it better.
It's been over a month since the internet paid attention to Madonna, so she decided to dial up her Instagram. That's her main method of stirring controversy these days, you know? She drops the n-word and posts a picture of 13-year-old Rocco holding gin, and everyone is all over Madonna again. Now she's posing in her shower as she "cleans" it. She cleans the glass door with her tongue. She's so airbrushed and layered in so many filters that she looks like a 20-something doll. Oh Madge. Stop trying to be like Miley.
Here's something visually appealing from Madonna's Instagram. A photo of Rocco and 17-year-old Lourdes. Lola is turning into such a knockout.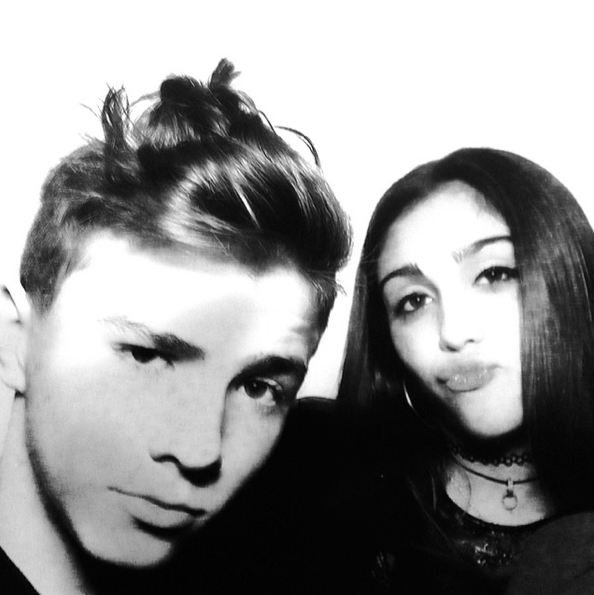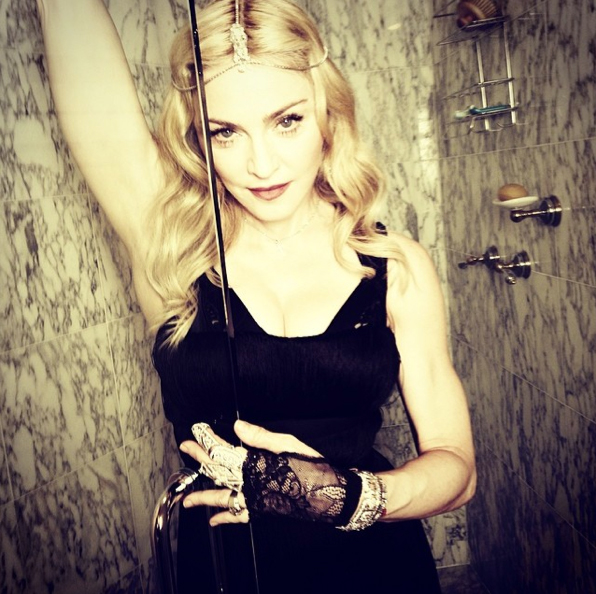 Photos courtesy of Madonna on Instagram, Fame/Flynet & WENN