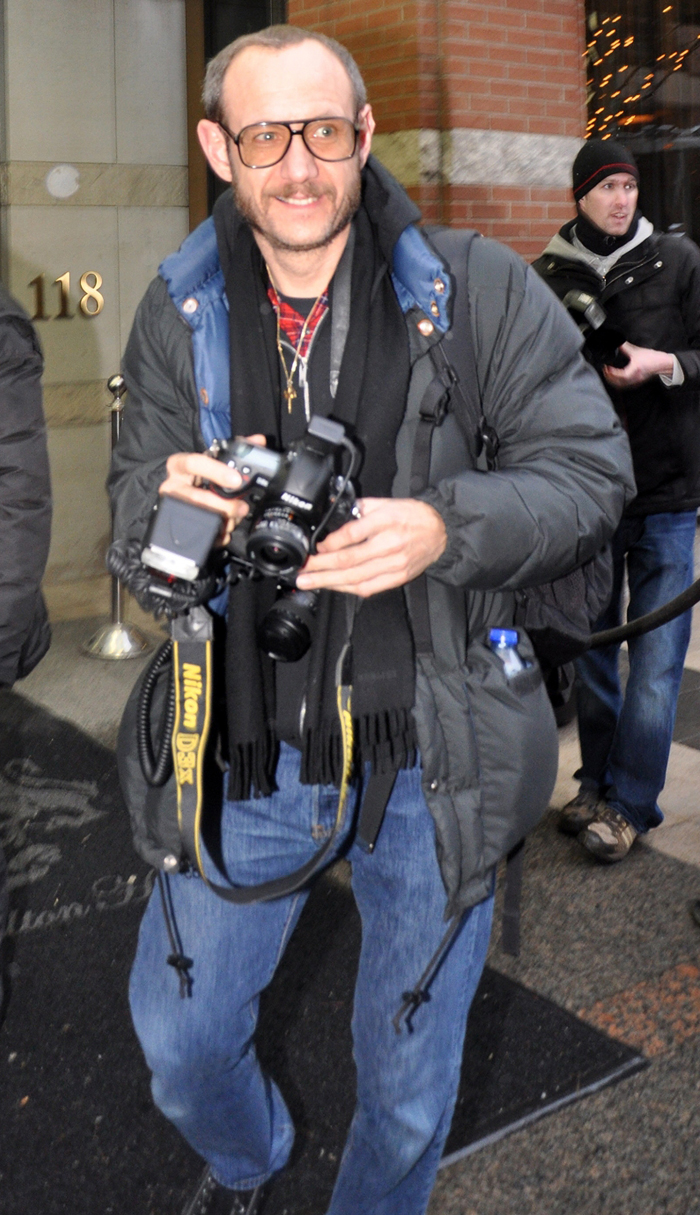 Yesterday we covered the frightening tale of model Charlotte Waters, who went public to tell her story as a Terry Richardson victim. The details of Charlotte's account were graphic and disturbing. I felt for her as she described a situation that escalated into a nightmare. She left little doubt in my mind that she is telling the truth. My reaction to the story is that a young woman felt like she couldn't say no to his Terry's sexual demands. She was overpowered by his stature in the fashion industry. Uncle Terry came off like a coercive creep, and Charlotte's words gave life to all the whispers we've heard about his behavior with young models.
Terry's actions were gross enough, but his assistant clicking away only made the situation more repulsive. It's disgusting to think that a woman would enable Terry's behavior. From Charlotte's words, it sounds like Terry and Co. were very familiar with how to woo a model in, take advantage, and then sweep up the emotional mess with compliments and a cab ride. Many were questioning the consent issue for this situation, but this is pretty cut-and-dry (alleged) sexual assault. Also important is that neither Charlotte nor any other model has ever brought charges against Terry. Legally, no one has ever tried to touch this guy. Ethically, Terry is a straight-up creep. His photoshoots go beyond "provocative" and head straight towards "pervland."
Until now, Uncle Terry has ignored the tales of tampon tea that follow him. He's finally been confronted with a story made public that could have a significant effect on his career. Charlotte's story is so powerful that people outside the gossip world are starting to wonder. Terry has taken action for the first time by defending himself in a letter to Page Six:
Terry Richardson is speaking out for the first time about allegations that he acted inappropriately with models behind-the-scenes, blasting the claims as a "witch hunt."

Richardson, who has photographed Beyonce, Madonna, Rihanna and Kate Upton for Harper's Bazaar, GQ and Rolling Stone covers, has been accused in online reports of sexual misconduct with various beauties.

But Page Six has exclusively obtained a letter from Richardson defending himself, calling the accusations "false," "hate-filled and libelous tales."

Richardson writes that years ago, "I chose to primarily ignore a cycle of Internet gossip and false accusations against me . . . I felt that to dignify them with a response was a betrayal of my work and my character." He adds of the claims, which popped up again last week: "When these allegations resurfaced over the past few months, they seemed especially vicious and distorted . . . becoming nothing more than an emotionally-charged witch hunt."

He says, "People have become comfortable concocting hate-filled and libelous tales . . . In writing this, I make a humble attempt at correcting these rumors," adding that without his voice, "All that remain are the lies."

Some stories about his alleged indecent behavior came from anonymous sources, while models including Jamie Peck and Charlotte Wheeler have gone public. Rie Rasmussen accused him of manipulating other young models in 2010.

Richardson notes that, "like Robert Mapplethorpe, Helmut Newton," he's gained a rep for his explicit pictures, particularly after his 2004 book Terryworld, which "explored the beauty, rawness and humor that sexuality entails."

But he asserts, "I collaborated with consenting adult women who were fully aware of the nature of the work, and as is typical with any project, everyone signed releases . . . I have never used an offer of work or a threat of rebuke to coerce someone into something that they did not want to do. I give everyone that I work with enough respect to view them as having ownership of their free will and making their decisions accordingly."
[From Page Six]
Uncle Terry is trying to hard to convince us that he is a completely professional photographer who respects the boundaries of his subject. Terry has a right to say whatever he wants, of course. He's trying to play himself off as the victim of a cruel witch hunt, but I don't believe him. Do you?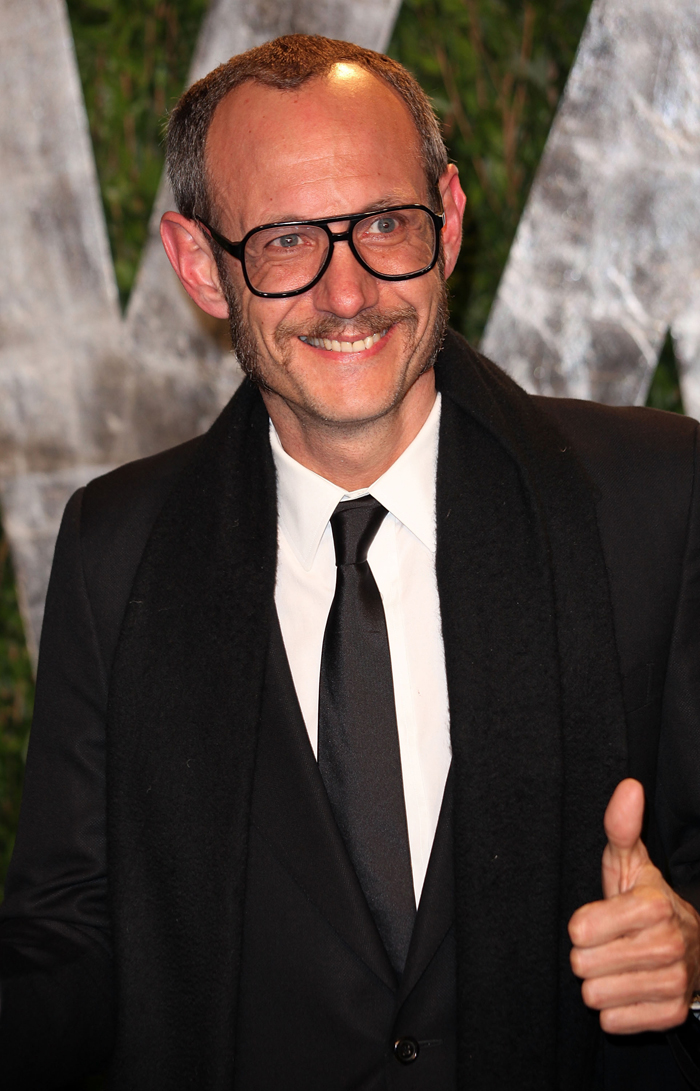 Photos courtesy of WENN