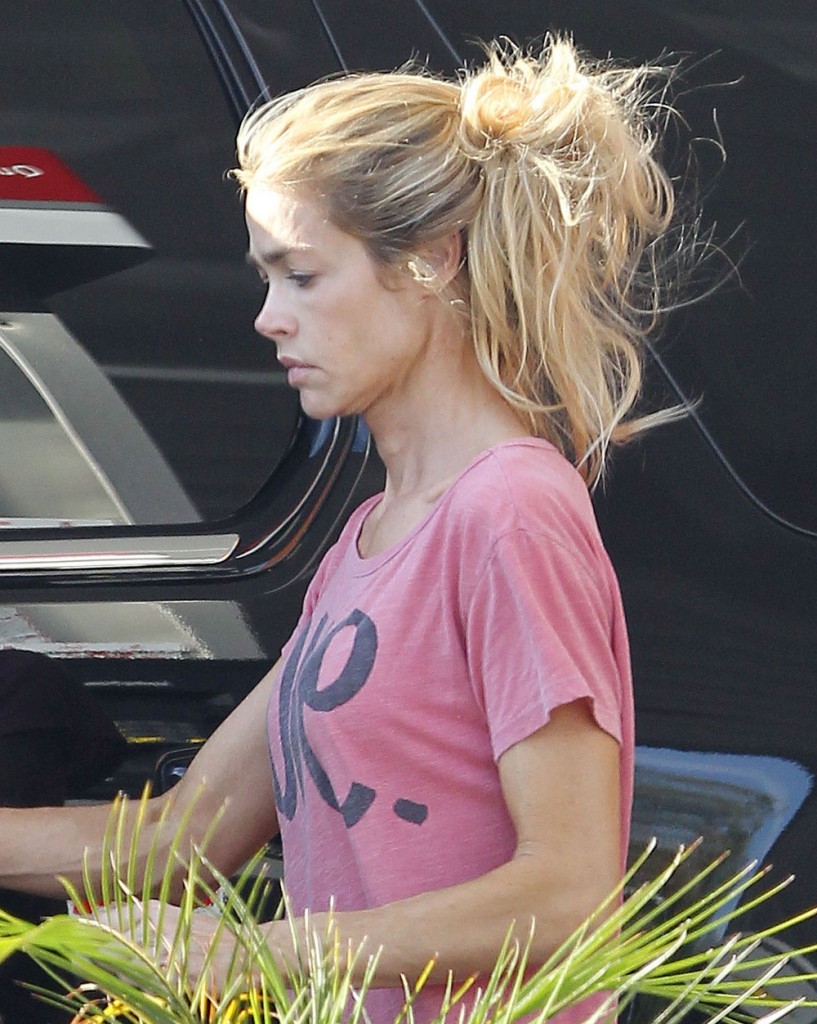 Charlie Sheen has decided to spit on the best thing that has ever happened to him, Denise Richards, despite the fact that Denise has bent over backwards for him for years. Apparently Denise started pushing back once Charlie wanted access to his daughters without her supervision, and he's since stopped paying child support as retaliation. Charlie has long been threatening to kick Denise out of the mansion he bought for her in the gated community where he also lives, and he's now done that. He's also refused to pay the $55,000 in child support he owes her a month for their two daughters. Denise is reportedly going to take him to court over it.
Sources say that Charlie's new fiance, porn star Brett Rossi, is convincing him to push Denise out of his life. Brett's tweets seem to support that, but it's also just as likely that Charlie is having Brett do his dirty work. It's worth noting that Charlie was also on the outs with his more recent ex wife, Brooke Mueller, but that Brooke made sure Charlie and Brett could see his twin boys. So Charlie thinks Brooke is wonderful mom now, even though she's been to rehab over 20 times and has had custody taken away by DCFS for being an unfit mom. Here's TMZ's story:
Charlie Sheen has gone for Denise Richards' jugular … cutting off her child support and kicking her out of her house … TMZ has learned.

Denise was getting $55K a month in court-ordered support for their 2 kids — Lola and Sam. We're told he only forked over half that amount for January and hasn't paid a dime in Feb or March.

As for the house … as TMZ first reported, Sheen bought it for Richards back in 2011 so she and the kids would be close to him. But we're told Charlie has told Denise he's selling the house and wants her out STAT.

Charlie is not hiding his contempt for Denise or the fact that this is retaliation. Charlie believes Denise is keeping Sam and Lola from him. Sources close to Denise tell us … she can't just race to give Charlie the kids when he feels like having them on a whim. She also wants to be present when he has the children.

Our sources say Denise is getting her legal ducks in a row to go after Charlie in court. Fact is … when there's court-ordered child support, there's no such thing as a good excuse for not paying.
Denise has known about this for a while, and has reportedly been searching for another place to live for the past few months. I hope she's found something and can get out of that toxic environment soon. I also hope Charlie is slapped with a court order to pay back child support. He's legally obligated to pay child support, and to have a monitor with him when he sees the girls. His 24 year-old adult film star fiance of just a few months doesn't count. Denise is just trying to protect her daughters.
Charlie is imploding in so many ways and hasn't been showing up for work on Anger Management. I'm just waiting until Rossi gets on his bad side and he turns on her. You know it's coming.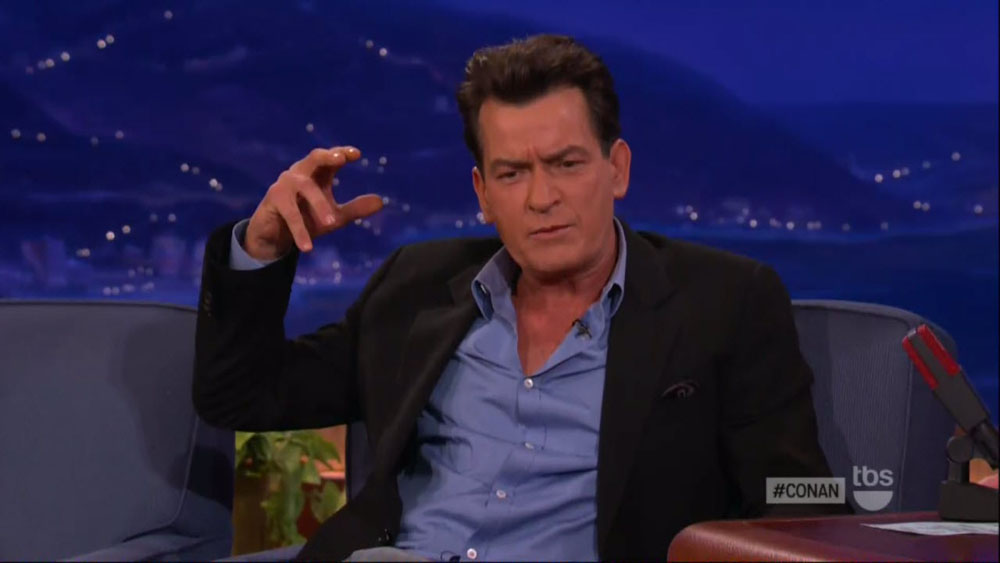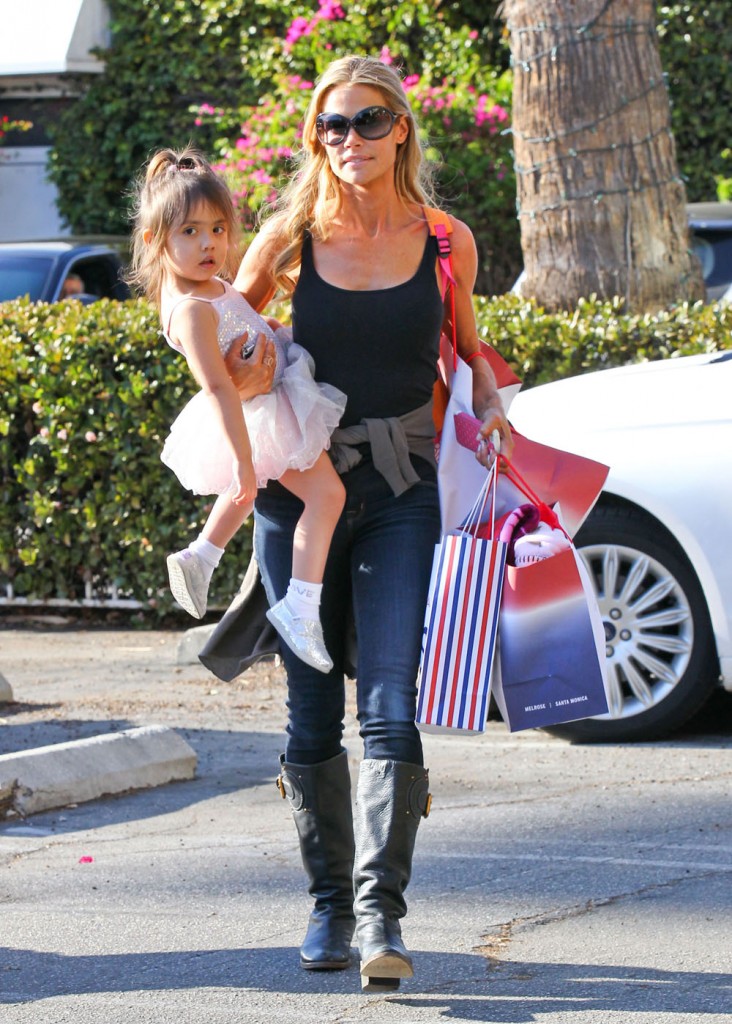 Photo credit: WENN.com and FameFlynet