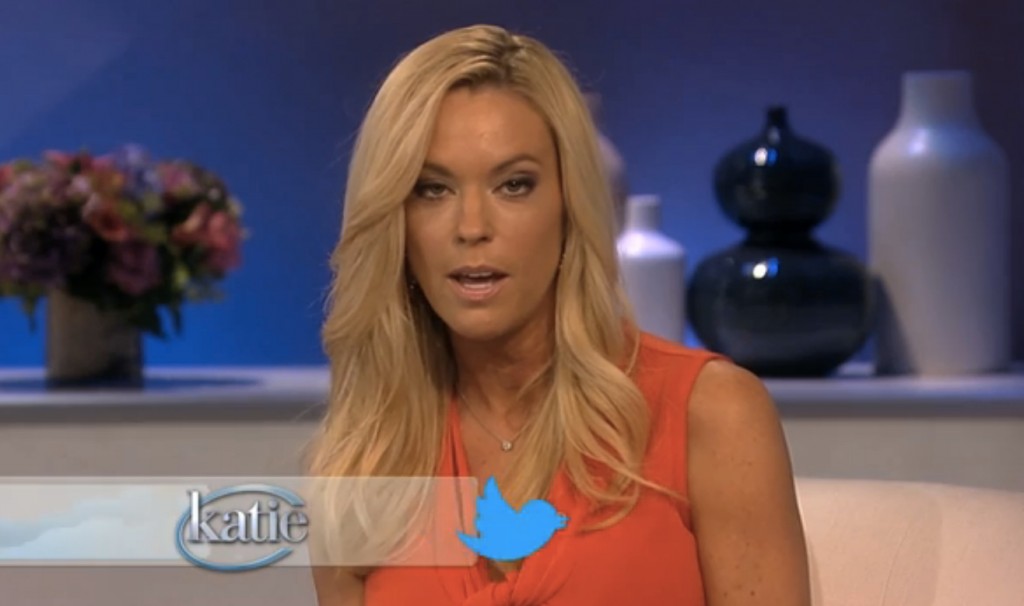 All of Kate Gosselin's hustling and shoving her reluctant thirteen year old twins on camera has paid off somewhat. She's earned a one hour Kate Plus 8 "reunion special" to air in June and she's going to appear on the next season of Celebrity Apprentice, where I suppose the villain role will come naturally to her. She'll have some competition in that department from fellow contestant Brandi Glanville. I imagine the two of them downing drinks in the evenings and bonding, then turning on each other when the competition gets fiercer.
Kate appeared on the Katie Couric show earlier this week, it was a repeat of an interview that first aired in September, but Radar is reporting it like it's new, and it's new to me. Kate presented her carefully parsed version of herself to the audience. There's no hiding her true nature, which the public has seen time and again, but she has her talking points and she's sticking to them. On Katie, Kate said that she's not seeking publicity, and she also called out her ex, Jon Gosselin, for having guns.
Twitter question: how does paparazzi know when Kate will be shopping in rural PA to get pics of her?
[Laughs] I would not know how to contact… I have never spoken to any tabloids, called them, tipped off anybody. I know there are those who do that regularly. I have never done it. I would never put my kids in that kind of danger. That's a downside of what we did and do. And um, definitely not.

On what she thought after learning that Jon shot a gun at a journalist
I think that I thought what every mom would think. The safety of my kids. And I'm keeping their safety in the forefront of my mind.

On her relationship with Jon
[He sees] most some of them [the kids] every other weekend. He has a dinner evening. I only converse with him where the schedule is concerned… I try to keep the peace as much as is possible.

The best advice I received, we were just starting the divorce… someone said to me 'just bite your tongue and just don't give in… it's still their dad…' It's the best thing for the kids.
[From video below and via Radar Online]
So Kate's main points are that she's never called "the tabloids" (she never said she's never called the paparazzi) because she's so concerned about the safety of her kids, and that she's not given in to Jon nor trash-talked him because "it's still their dad."
Kate may not have called "the tabloids," but her argument is ridiculous when she's made her kids famous by putting them on television, and is continuing to showcase them on tv and on the covers of magazines. If she was so concerned about their safety she would keep her children out of the spotlight.
As for allegedly taking the high road with Jon, she sued him, remember? She eventually had to drop that suit, but she gave the exact same reasoning for suing Jon as she did for allegedly avoid the paparazzi. Kate cited "the safety of my kids," as if suing their dad was at all in their best interests. She talks a good game but it's all pretty hollow where Kate is concerned.
I guess Kate doesn't consider People a "tabloid," nor does she consider it publicity seeking to be on the cover with her kids multiple times.