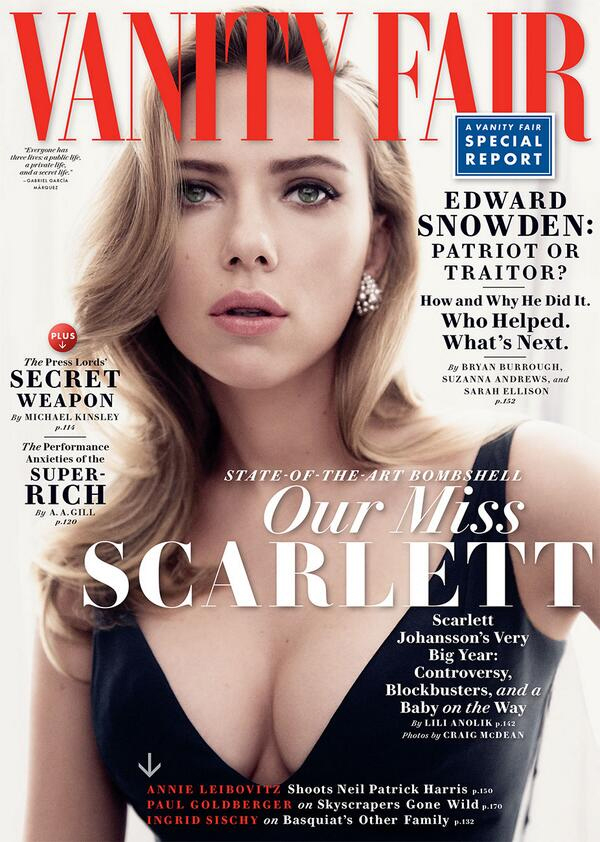 Everything is coming up Scarlett these days. Captain America: The Winter Soldier is a HUGE hit, and Scarlett's counter-programming film Under the Skin sold out in it's small, limited release. So… no one really cared that much about Scarlett's many controversies at the end of the day. Anyway, Scarlett covers the May issues of Vanity Fair and Glamour. The VF excerpt thus far is pretty dull- it's basically about how hot she is and Scarlett isn't even quoted. The Glamour excerpts are more interesting – she has some thoughts about her "ScarJo" nickname and living in Paris with her baby-daddy Romain.
The "ScarJo" nickname: "I associate that name with, like, pop stars. It sounds tacky. It's lazy and flippant… There's something insulting about it."

She hates being asked about her sexiness: "Actresses get stupid questions asked of them all the time, like, 'How do you stay sexy?' or 'What's your sexiest quality?' All these ridiculous things you would never ask a man."

Transitioning into adult acting: "When I made Lost in Translation, I was 17. Now I'm 29… That's a normal side effect of being a young actor. You're captured in a certain time of your life, and it's hard for people to move past that."

She loves Paris: "The nice thing about being in Paris is that you know everybody is looking at what you are wearing. You have an audience, you know?"
[From Glamour via The Mail]
ScarJo (YES I SAID IT) also bitched about her nickname back in 2011 when she said the nickname was "It's a laziness. People can't actually say the whole name? It's just bizarre." Speaking as a gossip blogger, I can definitively say that yes, it is laziness. I'm not doing it to be tacky, I just can't be bothered to write out "Scarlett" or "Johansson" every single time. Thus, I love a good nickname: ScarJo, Swifty, Angie, the Cracken, and Scarfy. As for the stuff about how she's tired of being asked about her sexiness… lord. Someone needs to put ScarJo in touch with Rob Lowe so they can co-host a telethon to offer support to all of the beautiful, sexy people cursed by their beauty and sexiness.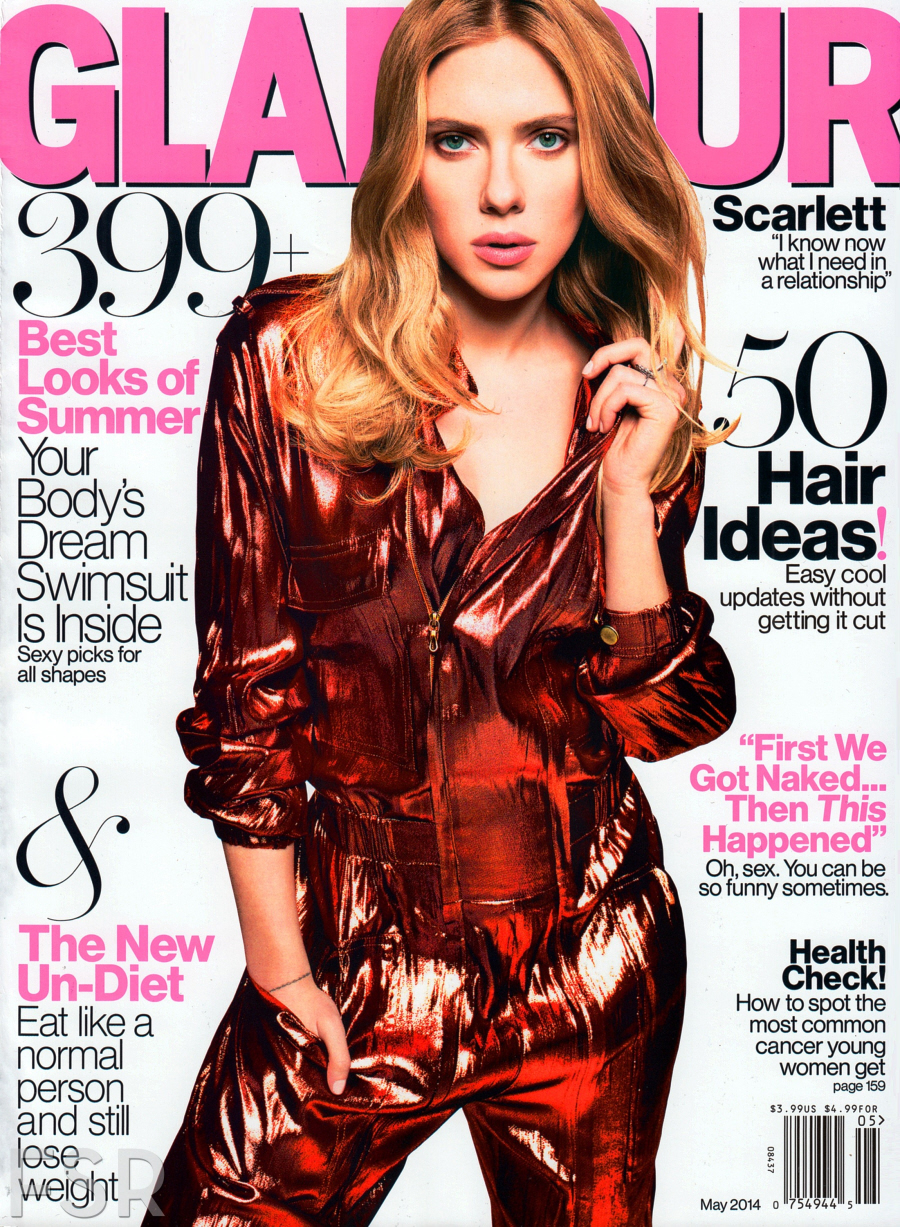 Photos courtesy of Glamour via FSR & Vanity Fair.