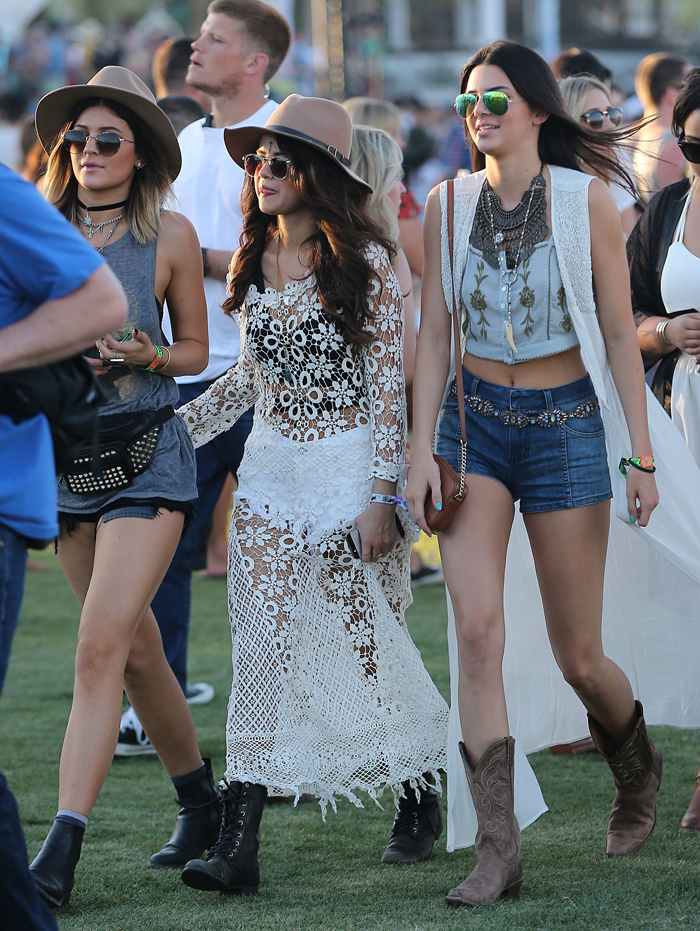 Yesterday's big mystery was shrouded in drama. Why did Selena Gomez unfollow everyone on Instagram? She started with deleting Kylie and Kendall Jenner a week after they attended Coachella together. After a day of further stewing, Selena decided to also stop following Justin Bieber and Taylor Swift. Then she deleted her entire follow list.
The reasons for Selena's actions are pretty easy to figure out. Selena and Taylor have been on the rocks ever since Selena took Bieber back last month. Unfollowing Bieber means they probably broke up again. Unfollowing everyone is just dramatic. What started this whole chain of events? Selena must have had a good reason to dump the Jenner sisters. The Sun (via Hollywood Life) says that Kylie hooked up with Bieber, and Selena found out about it:
It looks like we may have found the reason for Selena Gomez, 21, recently unfollowing Kylie and Kendall Jenner on Instagram! Word is that Selena is suspicious of something having gone on between her on-again (and now possibly off-again) boyfriend Justin Bieber, 20, according to a report from The Sun. Read on for all the details!

"Selena is convinced something has gone on between Justin and Kylie," The Sun's source claims. "At Coachella, [Justin and Selena] looked to be back on track. Selena was hanging out with Kylie too and they were behaving like best friends." It's true — they were even sharing clothes!

"Then [Selena] heard stuff about Justin and Kylie and felt totally betrayed. She went berserk and called it all off again," their source added. "Selena is in a really bad place at the moment — she's on the edge and now overcome with jealousy. She really needs to wash her hands of Justin for good."
[From The Sun via Hollywood Life]
That sounds about right. Selena is mad at her girlfriend for hooking up with her "man." Of course she's mad at Bieber too, but you'd better believe she'll hold an eternal grudge against the Jenners if this story is true. She'll forgive Bieber in time because she always forgives the little swagmonster. Selena took him back after he visited a Brazilian brothel. They'll be back together by June if not sooner.
Bieber is having an interesting week on his own. The good news (for him)? The White House issued a "no comment" in response to the deportation petition. The bad news? His beloved Sizzurp has been taken off the market. He also upset some Chinese fans by visiting Tokyo's Yasukuni Shrine, which is seen by the Chinese as a symbol of Japanese militarism. Bieber tweeted a faux-pology: "While in Japan I asked my driver to pull over for which I saw a beautiful shrine. I was mislead [sic] to think the Shrines were only a place of prayer. To anyone I have offended I am extremely sorry. I love you China and I love you Japan." This kid.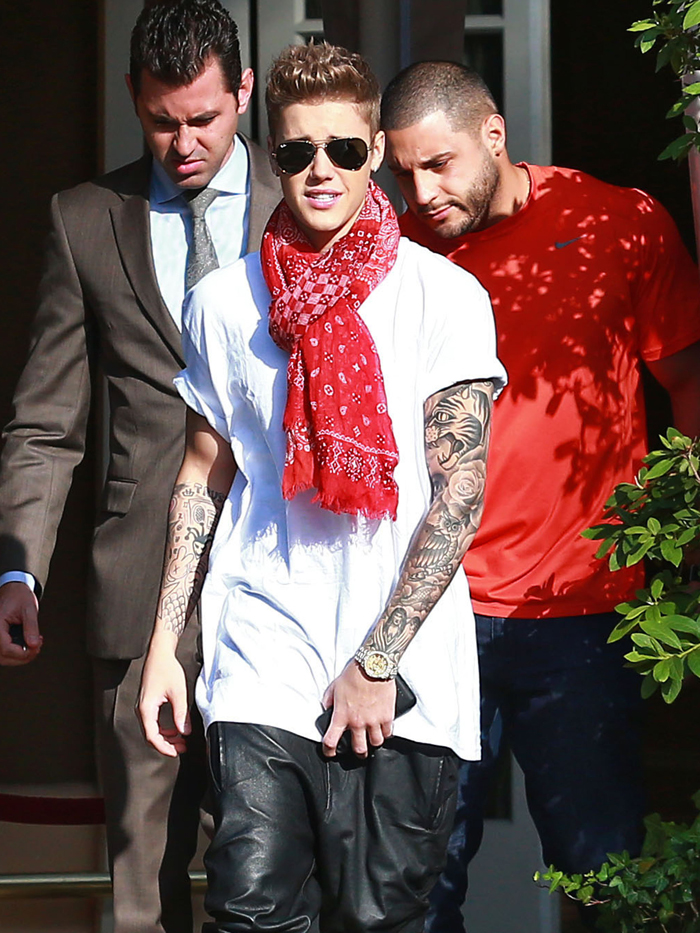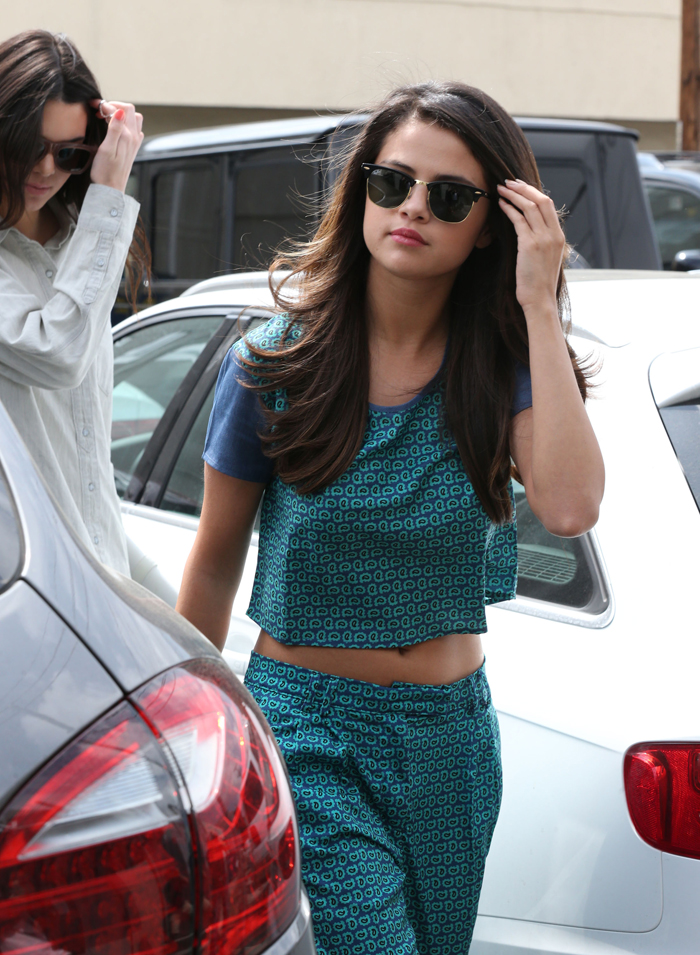 Photos courtesy of Fame/Flynet & WENN