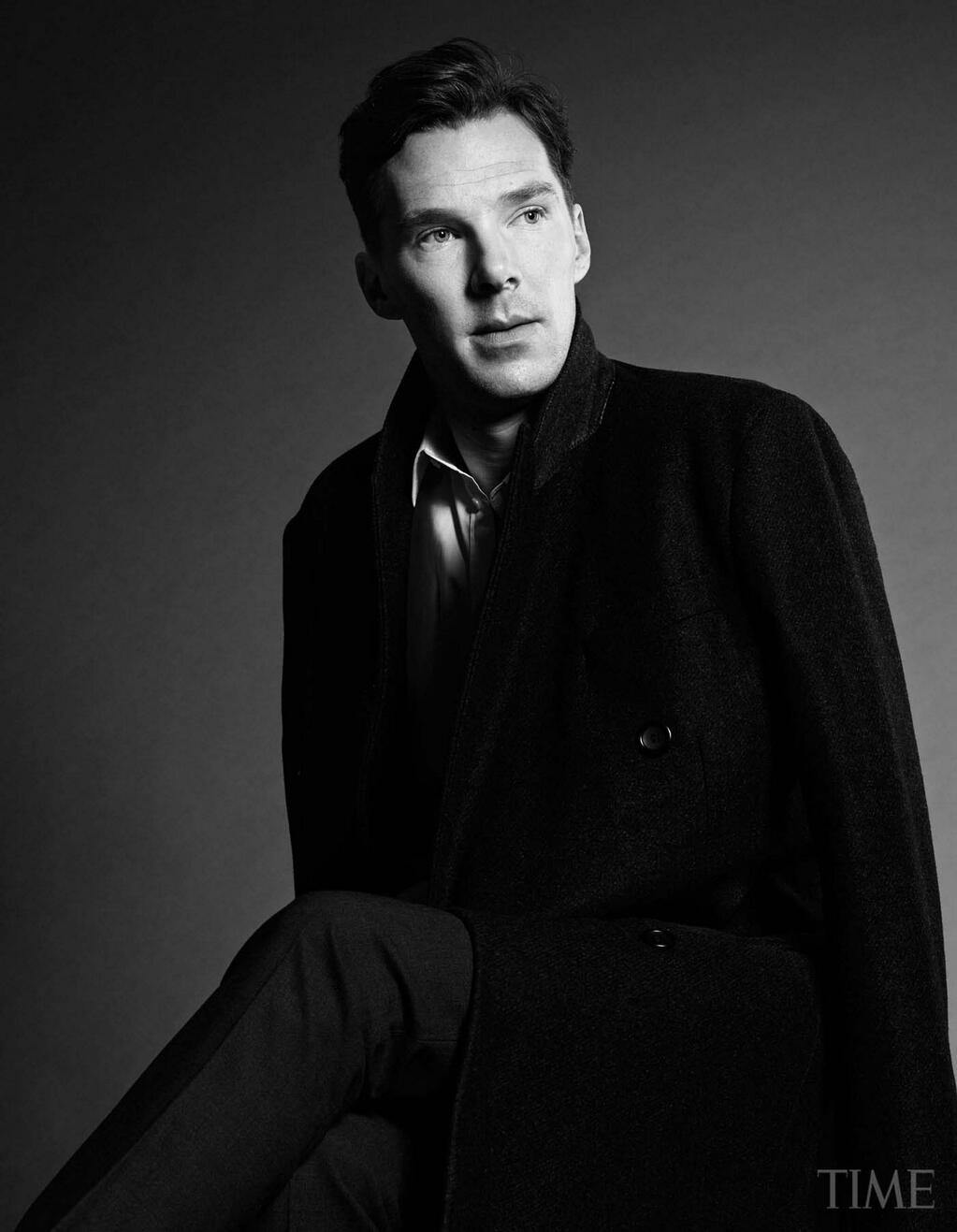 As we discussed yesterday, Beyonce covers Time Magazine's Most Influential People issue. There are multiple covers, of course, but Benedict Cumberbatch did not get his own cover. SADS. Thankfully, Time did release this lovely image of Benedict from their shoot with him last year, when he was promoting The Fifth Estate (and he got the cover of the international editions). Colin Firth did Benedict's write up – apparently, Colin worked with Wanda Ventham and Timothy Carlton way back in the day, and Firth worked with Benedict on Tinker Tailor as well. Anyway, I just thought you'd enjoy this photo.
Two of our biggest stories last week were about Sir Cumber, and both were from sketchy "reports" via Showbiz Spy about a very alleged "secret girlfriend." The claim: that Benedict had been dating a non-famous woman for several months and that when "sources" leaked that information, he was "furious." Well, Showbiz Spy is tripling-down on that story:
BENEDICT Cumberbatch is in panic mode! A source close to the actor told a British magazine that the Sherlock star is doing his best to keep his secret girlfriend a secret. As previously reported on Showbiz Spy, the movie hunk has been romancing a mystery woman for the past few months, and is desperate to keep it under wraps.

"Benedict has a girlfriend," an insider recently revealed. "He's keeping it very hush-hush. But it's safe to say he's smitten! He's been seeing the lady in question for the past few months. She isn't in the public eye, and has quite a serious career, so is keen to remain anonymous for as long as possible."

Cumberbatch was said to be furious when news of his girlfriend leaked online.

"Ben knows people are interested in his personal life," a source said. "And he's happy to discuss certain aspects of it with the media. But he was furious when he found out that someone from his inner circle had been gossiping to the press. He thinks he knows who it was, and is trying to plug the leaks!"

And now he's doing his best to keep the romance a secret.

"Ben is working overtime trying to keep the romance a secret. He is desperate to make sure they're not seen together," said an insider. "He's obsessed with keeping her private. He knows that his hardcore fans won't like that he has a girlfriend. Plus, she wants to her privacy. Hopefully it won't put too much of a strain on the romance."
Is Benedict this neurotic about NO ONE EVER finding out that he's dating someone? I don't think he is. I mean, sure, he probably wants to date in private, and yes, he's probably aware that his crazy fandom (*raises hand*) will freak out when he gets an official girlfriend. But all that being said, he's been relatively public about it when he does have a girlfriend in the past. I think once he really falls for somebody, he'll be fine with being publicly "attached." Just as long as it's not some sketchy Russian woman. If another Katia happens, all bets are off. The Cumberbitches will be in full meltdown mode.
Time re-released this video of Benedict's photoshoot. This is just straight up Cumberp0rn.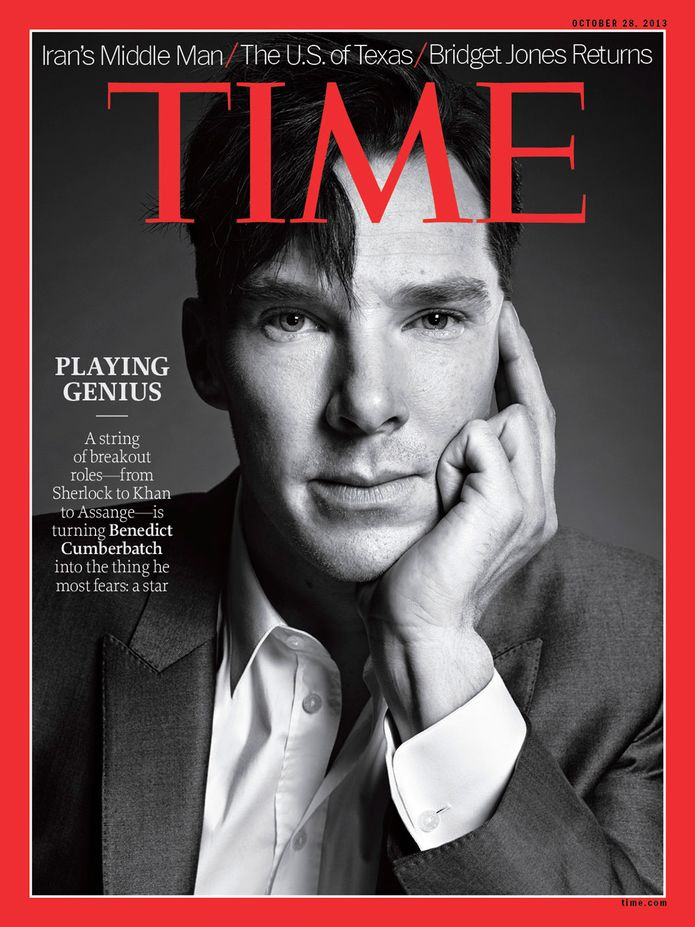 Photos courtesy of Time Magazine.