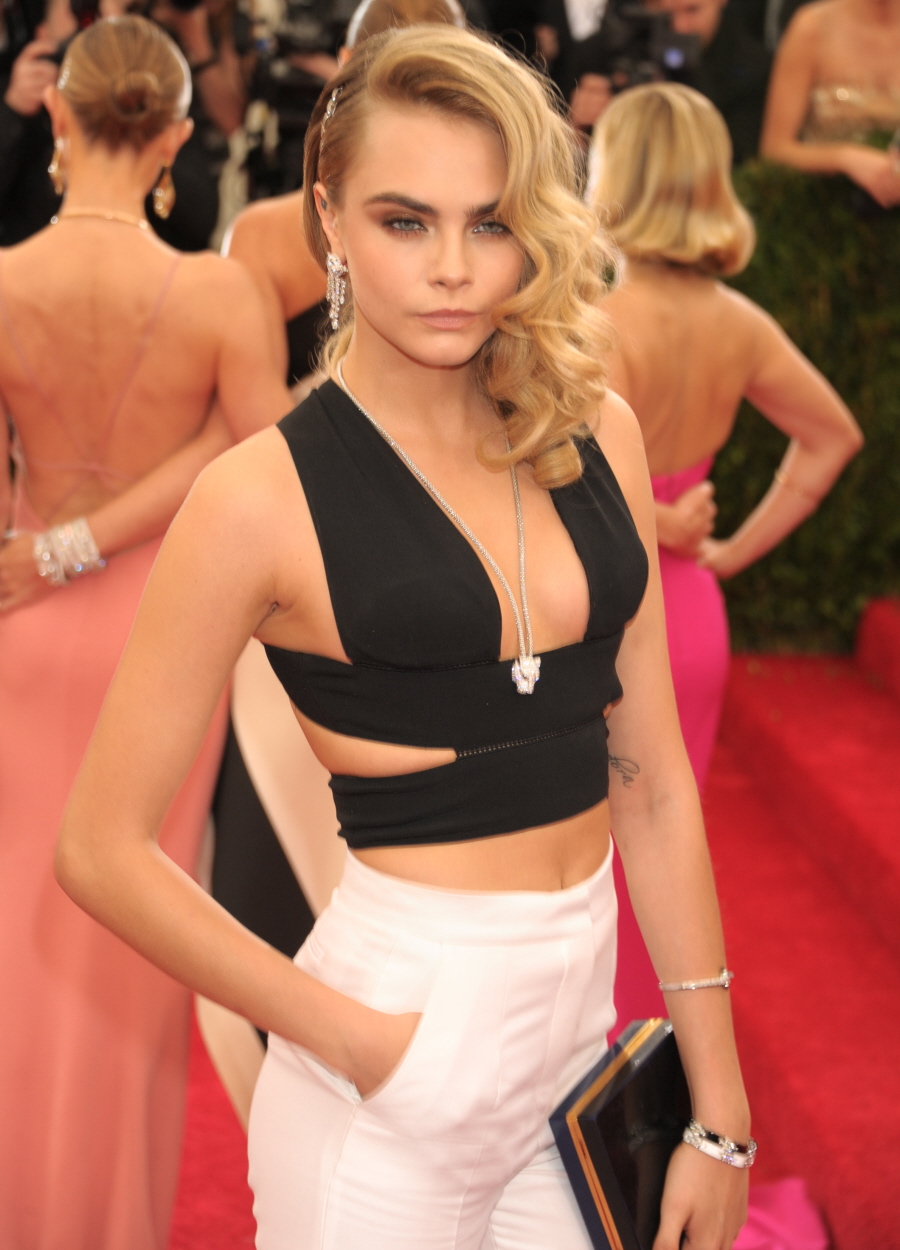 Did Reese Witherspoon get Cara Delevingne to pull her Met Gala Instagram videos? Why, because Reese dropped an f-bomb? [LaineyGossip]
Blind Items! I hope this isn't Charlize Theron. [Dlisted]
Patton Oswalt can win any argument. [Pajiba]
Who was the worst-dressed at the Met Gala? [Go Fug Yourself]
"Cat lady" is not a pejorative for Taylor Swift. [Buzzfeed]
Lady Gaga is jealous of Katy Perry. [Evil Beet]
Snooki finds out if she's having a boy or a girl. [I'm Not Obsessed]
Demi Moore is selling her NYC apartment for $75 million. [Wonderwall]
I've never seen Sarah Michelle Gellar's son Rocky before. [Celebrity Baby Scoop]
Chris Evans went to dinner with Sandra Bullck & Chelsea Handler. [A Socialite Life]
Cher has contributed vocals to the new Wu Tang album!? [OMG Blog]
Here's Sia's new music video for "Chandelier". [PopBytes]
This valet got into an accident with a Lambo. Damn. [The Blemish]
Does Stacy Keibler look irked to you? [Popoholic]
Kim Kardashian & Kanye West still don't have a prenup? [IDLY]
The video is NSFW just because Reese drops an f-bomb.