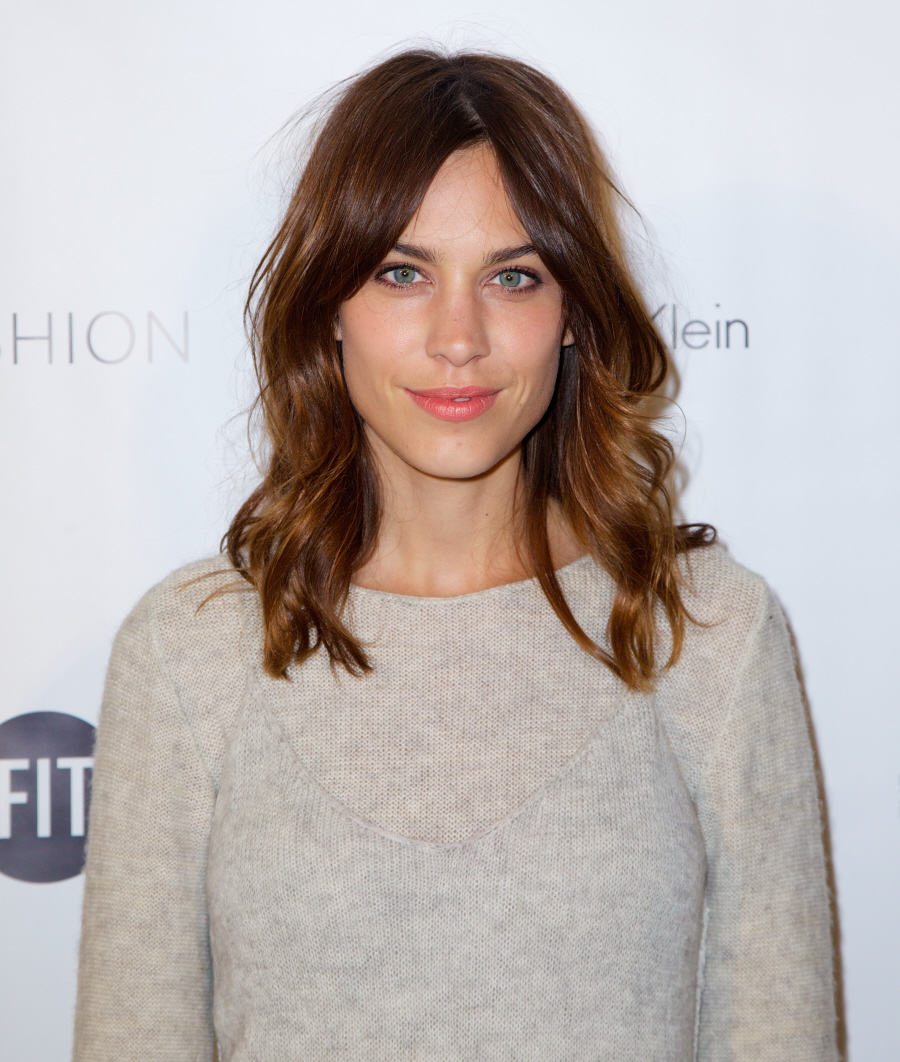 LaineyGossip was right – Alexa Chung and Chris Martin are dating now, officially, or as close to official as we're going to get. Heat Mag (UK) got exclusive photos of Alexa and Chris out for drinks in NYC last week, which we already knew from Twitter reports. The question isn't "are Alexa and Chris dating now?" – that answer is definitely "yes." The question is, "Just when did this start?" Because Lainey – and Star Mag, and other outlets – have been saying that this thing started when Chris was very much married. Like, last year or something.
Is Chris Martin consciously coupling with a new woman? Despite the fact that Gwyneth Paltrow and her Coldplay hubby spent Mother's Day together, RadarOnline.com has learned that a reconciliation is definitely not in the cards — because he was recently spotted on an intimate "date" with Alexa Chung! An eyewitness noticed the Brits together in a New York City bar on May 6, and as the couple got cozy over beers, it certainly didn't seem like a business meeting.

"When I arrived, about 9:15pm, they were tucked away in a dark corner of the back room of the bar," a source told Britain's Heat magazine.

Martin 37, and Chung, 30, were on what "looked like a date," according to the report.

"I spotted them straight away and asked Chris 'Are you a singer?' He just laughed and said 'Yes, but not tonight," the eyewitness said.

Settled down in the speakeasy bar hidden behind a vintage clothing store, Martin and the brunette Chung spent hours alone together that night.

"He was a really nice guy – he shook my hand and didn't care that he was being recognized," the spy said.

Long rumored to have been close to Martin, Chung was more guarded in the bar and "seemed more reluctant to introduce herself," the insider said. "She didn't really want to talk." Despite that reticence, the couple seemed relaxed with each other, according to the source, and stayed in the bar until 11:30pm.

"Chris and Alexa seemed to know each other really well. They were both in a great mood and even asked us to watch their bags when they went out for a cigarette," the source explained. "It definitely looked like a date to me."

Paltrow, 41, shouldn't be surprised by the news, since the insider claims she is fully aware of the relationship — and isn't threatened by the younger woman.

"She's been telling people she 'doesn't care' because she's a big star and Alexa isn't even on TV anymore," the insider said. For her part, laid-back Chung seems happy to take things slow with the married father-of-two.

"Alexa's being very cool, chilled and understanding, letting him have his space and deal with his soon-to-be-ex-wife until they've filed the divorce papers," the source said. "She doesn't want to hassle or pressure him in any way."
LMAO at "because she's a big star and Alexa isn't even on TV anymore." God, that has the ring of truth, doesn't it? I'm guessing that's exactly how Gwyneth feels, or at least what she's saying about her goopy, icy emotions. Alexa is a peasant, not even a TV Girl, just some nobody who hasn't even won an Oscar. Classic Goop.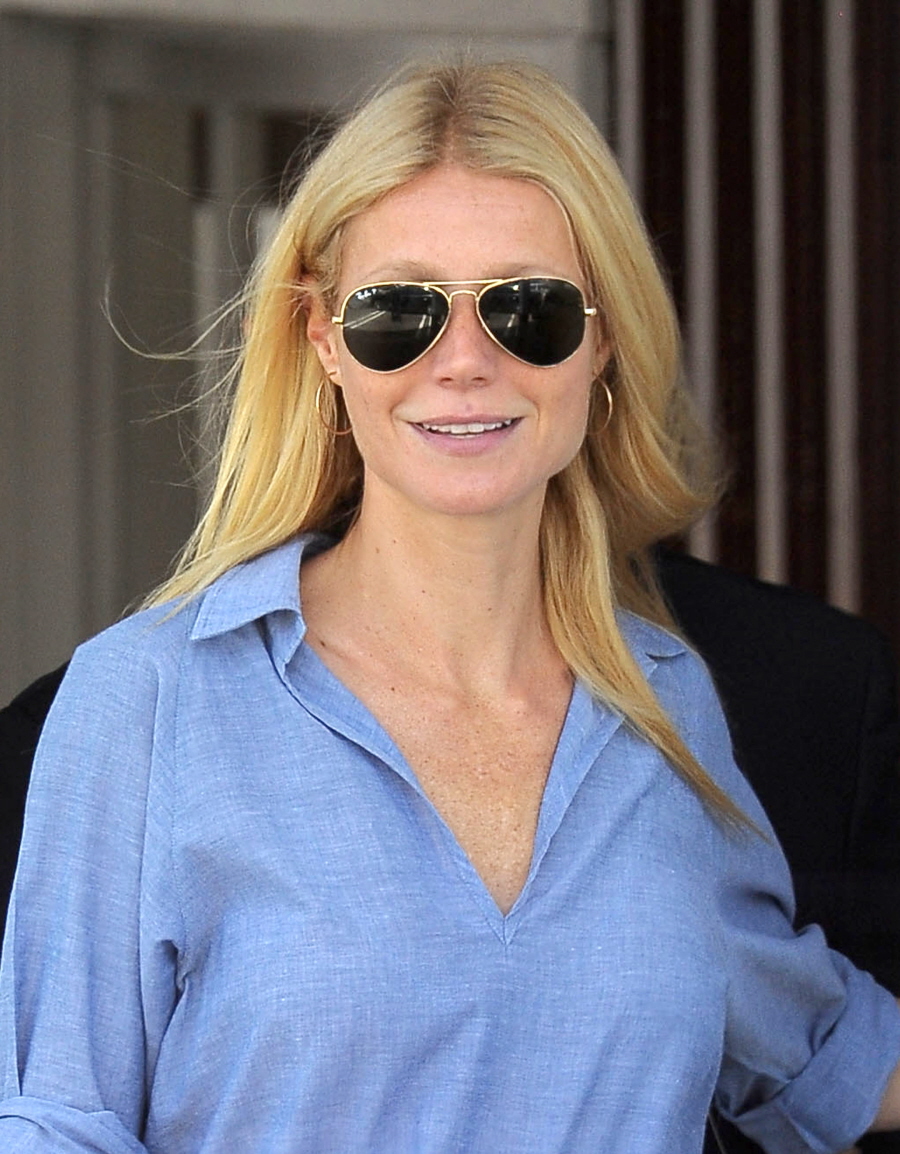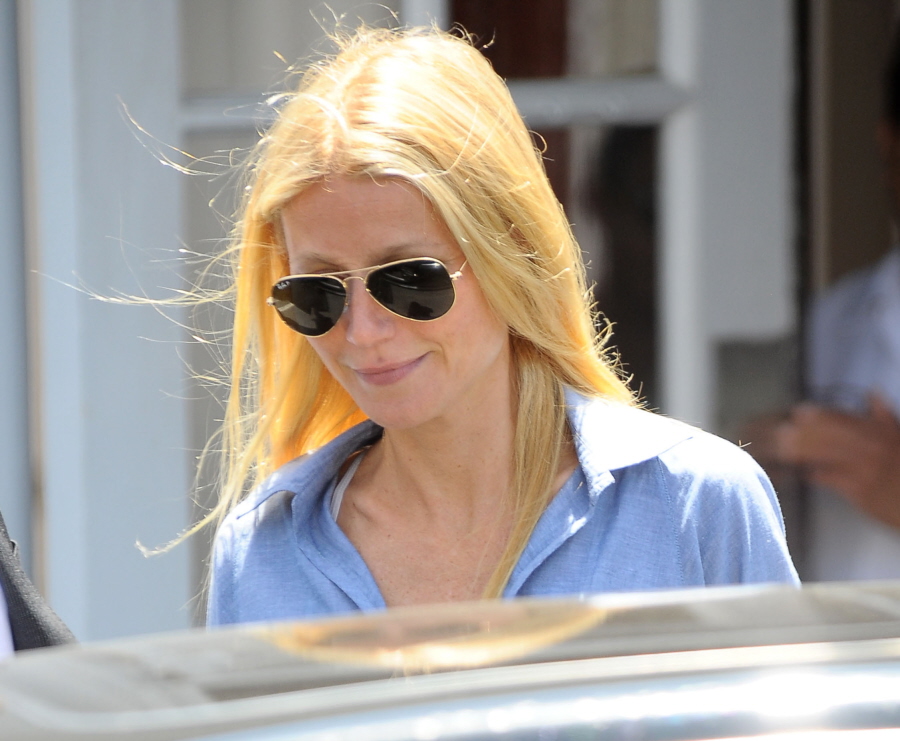 Photos courtesy of WENN, Fame/Flynet.