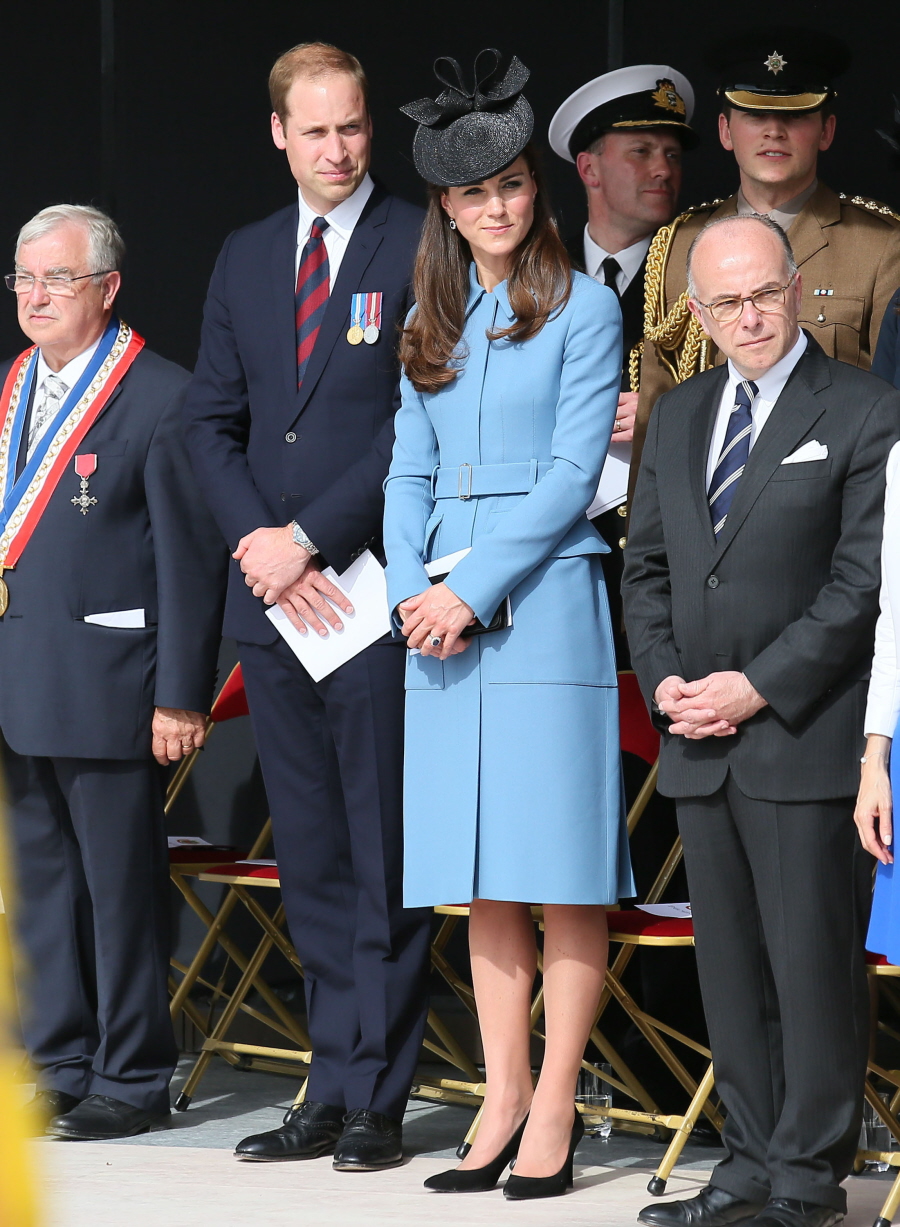 Here are some photos of Duchess Kate and Prince William attending the D-Day events in Normandy on Friday. These pics came in too late for me to include them in the Queen Elizabeth post, but you can enjoy them now. I wasn't too excited because she repeated this dress. I mean, it's a great dress and everything, but I was hoping for something new. This is the same blue Alexander McQueen dress that she wore in New Zealand in April. Back then, she wore it with a ponytail navy pumps.
In France, she wore the McQueen with a black fascinator/hat and black pumps. The side pieces of her hair were secured back with what appears to be a simple hair band. I like the hat, but I think it must have been really, really hot on the dais. William was noticeably sweating and Kate looked a bit flushed in some photos. Before the big event where world leaders spoke, William and Kate attended a tea party for some of the elderly veterans of D-Day. One of the men, 88-year-old Arthur Jones, started flirting with Kate and he asked her for a kiss, because he had always wanted to be kissed by a princess. She obliged! She kissed his cheek. Then William came up and accused Jones of "chatting up" his wife. I'm not even making this up!!! That really happened.
Oh, and Grenadier Guard Eric Presland, 94, asked Kate about Prince George (the bruiser!!!) and this is what happened: "I asked Kate how was the little 'un and she said if he were there, he would be making short work of the plate of cakes." Ha. George is hungry all the time.
Last thing: Buzzfeed has a user-generated article with is this sort of amazing takedown of the Cambridges' "we're so normal" shtick and how they're alienating their subjects. The writer blames Kate for "exacerbating" William's paranoia about royal work and royal life, and the writer claims the courtiers are throwing up their hands at Kate and her decision to step back even further from royal life. It's a really fascinating read on the dynamics of their marriage and how the courtiers really feel about them.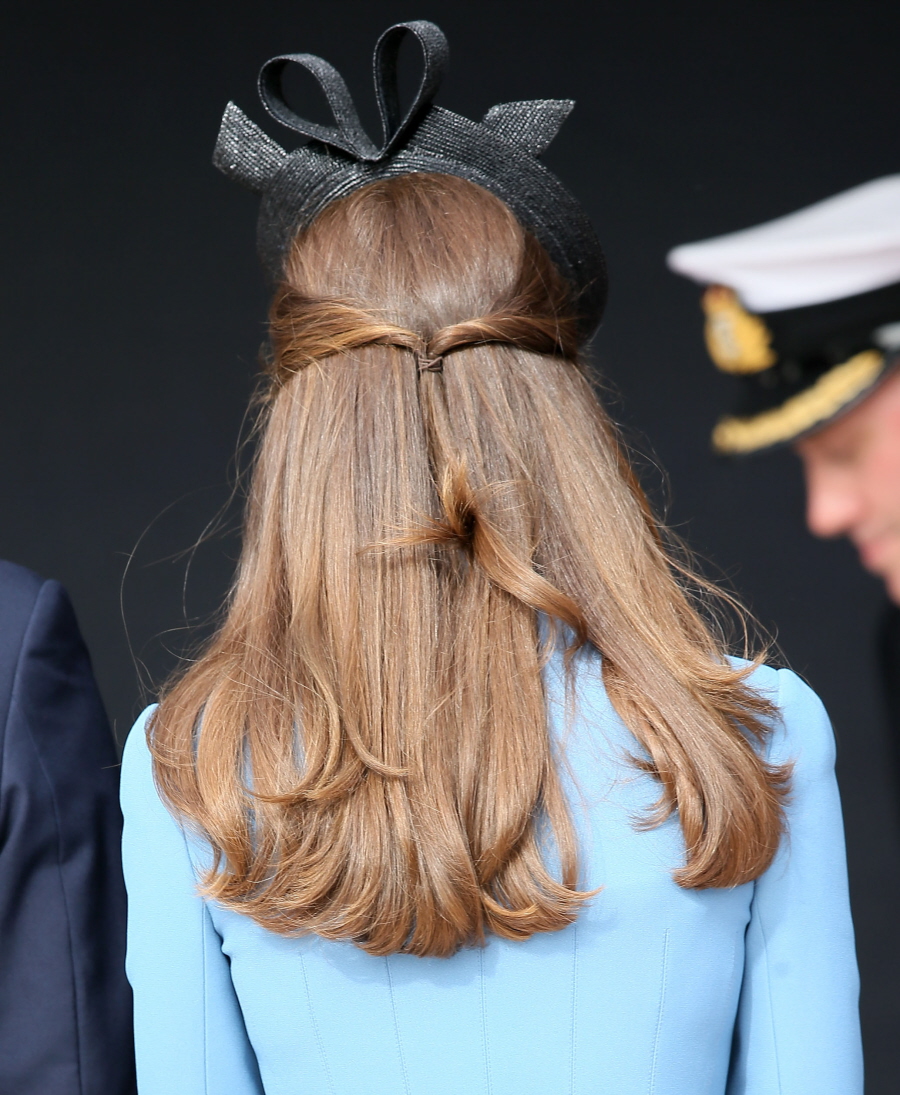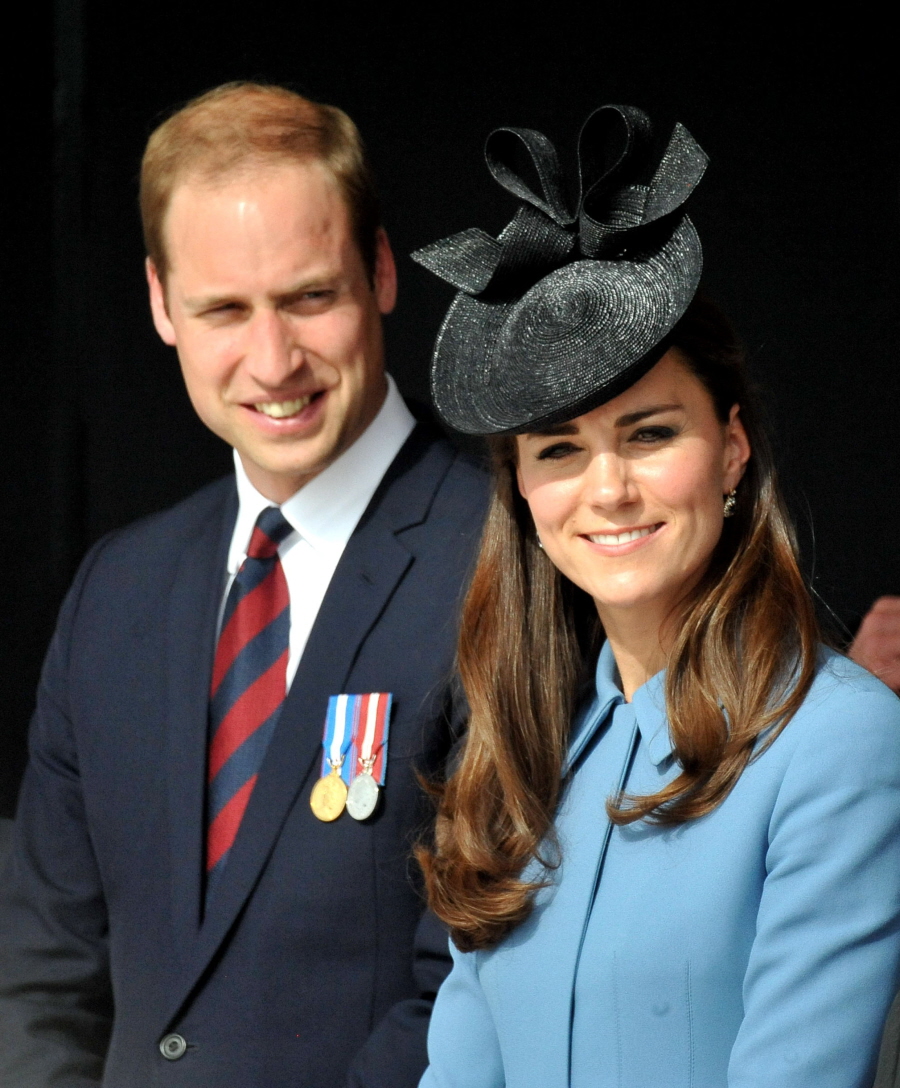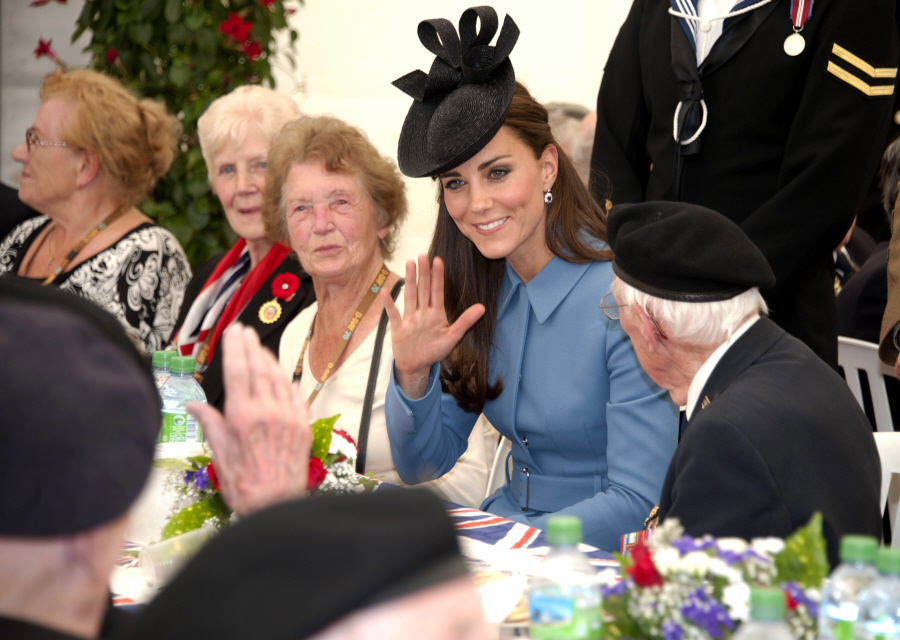 Photos courtesy of Fame/Flynet, WENN.