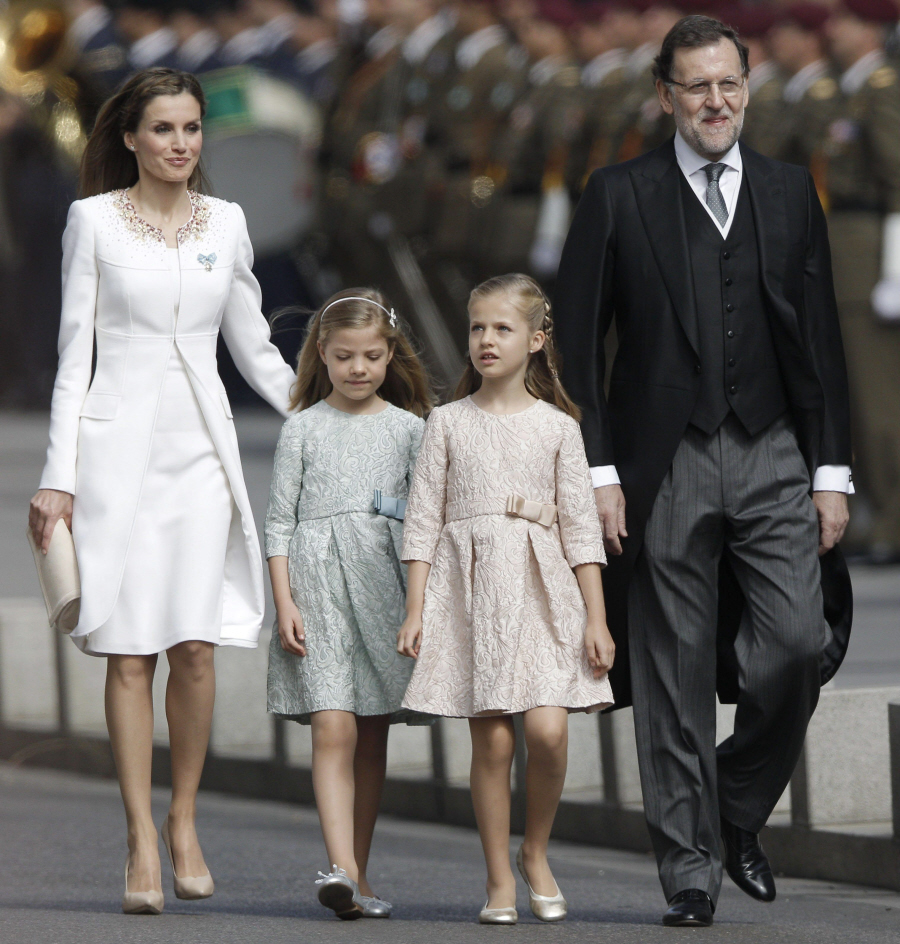 Is it wrong to look at these photos of King Felipe and Queen Letizia's coronation and think, "Wow, she looks like she's really turned on by all of his new power"? Because Letizia looks like she's hot for her husband. Like seeing him in his military regalia and with the king's red sash thing is making her want to have another baby. Queen Letizia is only 41 – it's not too late! Have another baby, Letizia!
So, these are photos from the coronation today. Yesterday, King Juan Carlos signed the formal abdication document, and today King Felipe formally became the king. Or something. It's all formalities and such. For the military parade and the balcony wave, Letizia wore her favorite Spanish designer, Felipe Varela. It was a white sheath dress with a matching coat, and the coat has little pink crystals on the collar. It's a really beautiful suit, perfectly tailored for her figure. My one complaint? The nude heels. I wish royal women would stop with nude heels.
I love what Princesses Leonor and Sofia were wearing too – the same dress in different colors. They seem like very mature young ladies too – no acting up, no tantrums, they knew where to go and how to act appropriately. That speaks well of how their parents have raised them.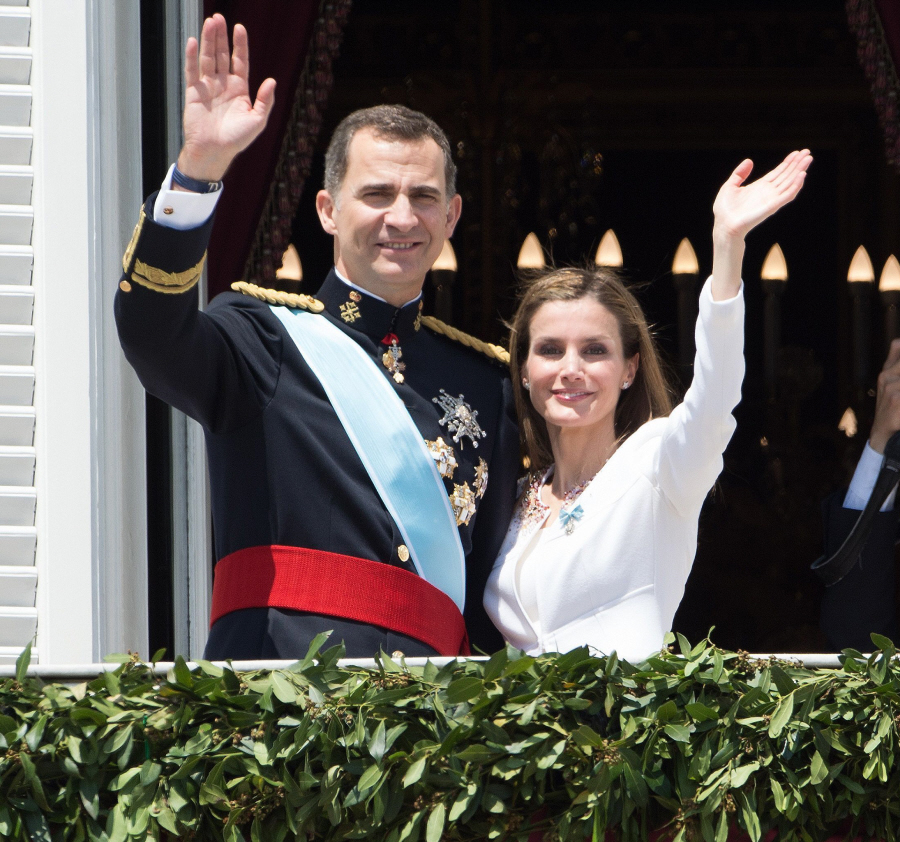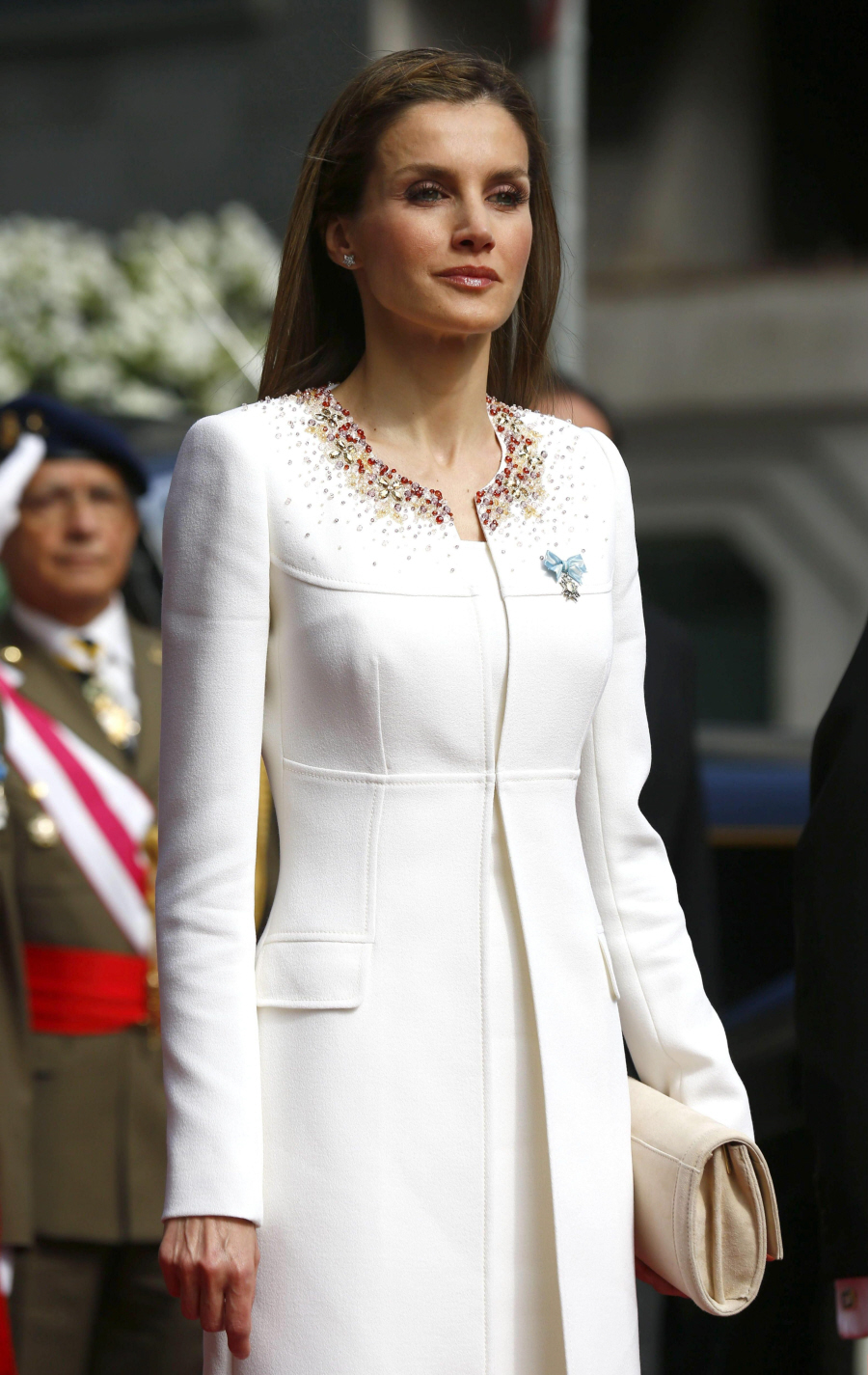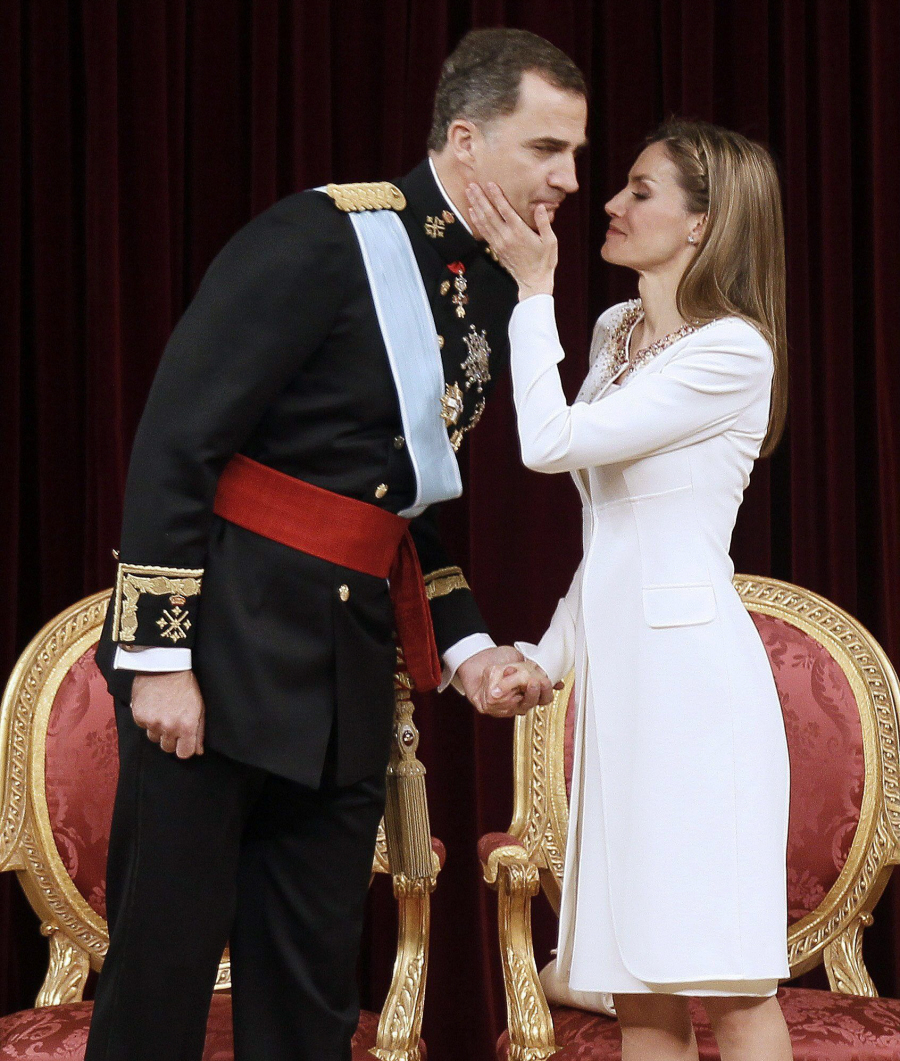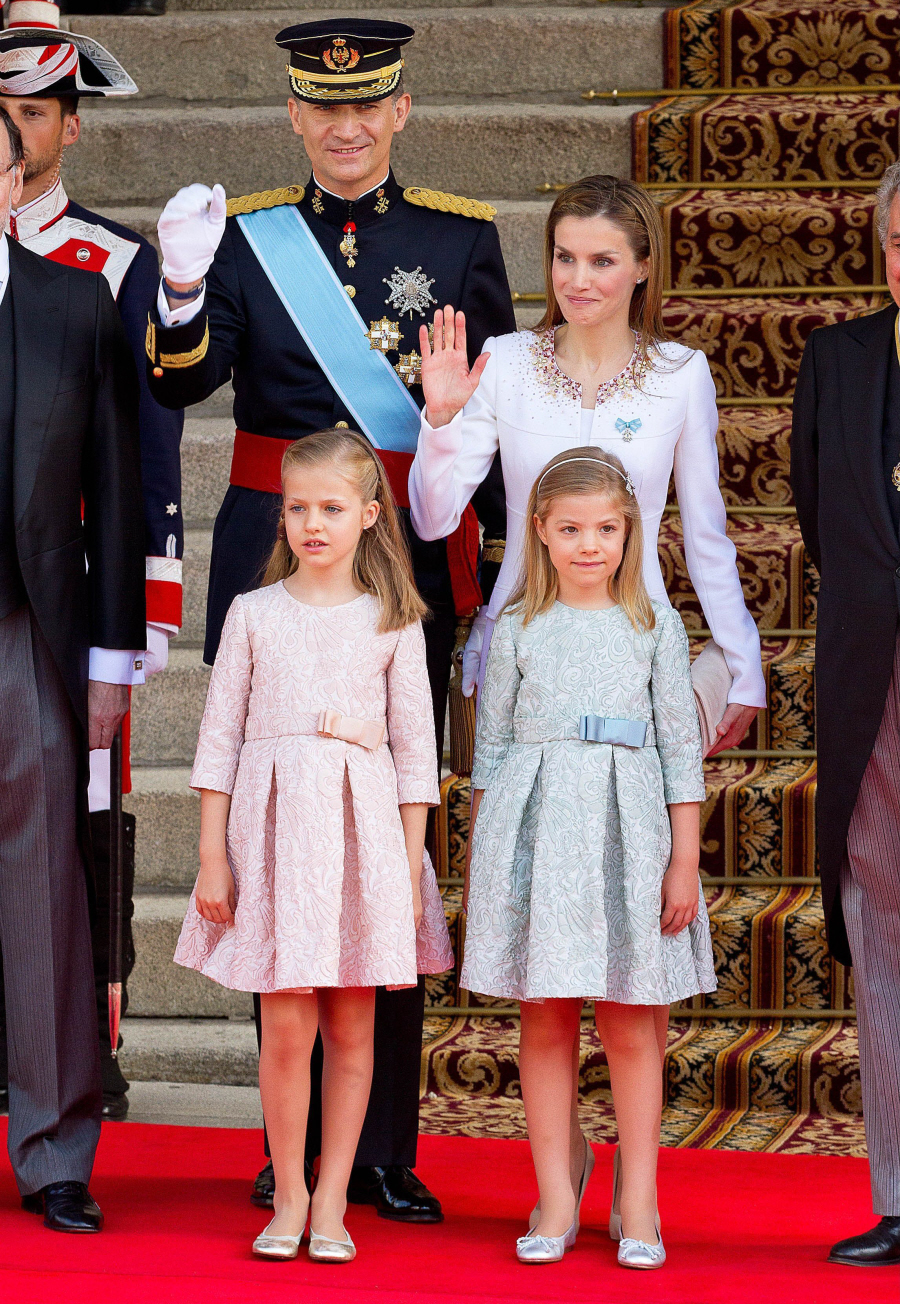 Photos courtesy of WENN.