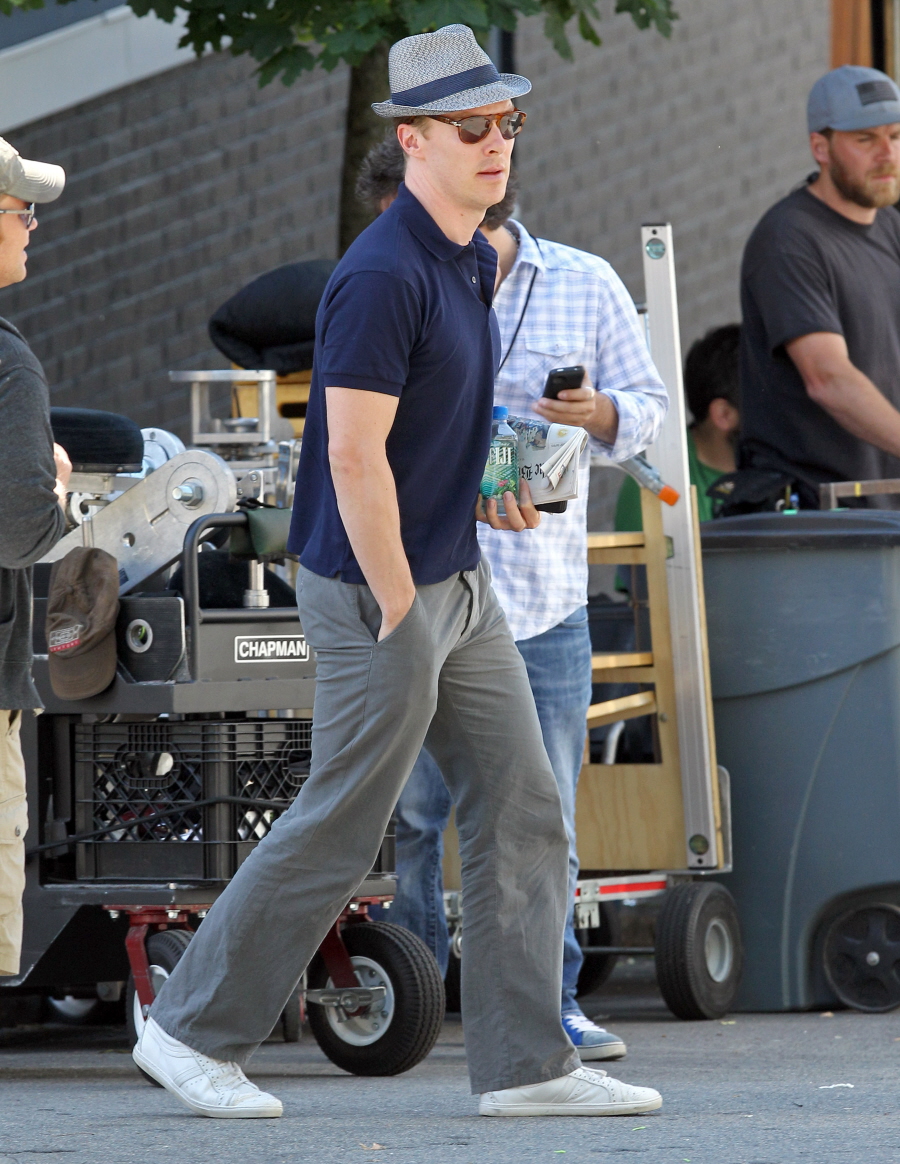 OTTER REALNESS.
*dies*
Benedict Cumberbatch is in Boston, y'all. I'm sure all of the Cumberbitches already know that, considering the Boston Cumberbranch released their CumberBat-signal. Instead of an image of a bat, is it an image of an otter?! Anyway, these photos of your Cumberboyfriend are dated June 17th, but I think they were just released yesterday, because very few sites are running them.
Benny is in Boston to film a supporting part in the Whitey Bulger film, starring Scarfy Depp as Bulger. Benedict plays Billy Bulger, Depp's brother, also known as "The Corrupt Midget." Cumberbatch was spotted wandering around Boston with his iPod (is his iPod purple?!), listening to some tunes. I have to say… I like him in the navy polo, even with the '80s-villain-popped-collar. I don't mind the chinos either. It's the bright white sneakers that bug me. And that damn hat. Why does he cover his Cumbercurls?! They are glorious.
The Boston papers are trying to keep tabs on him too – apparently, someone somewhere saw him with a "date" at Sonsie in Boston a few days ago. Maybe it was his new girlfriend? Lady Kinvara Balfour? *drops bomb in Cumberfandom, walks away*
PS… The Imitation Game has been going through some test screenings and word is that Benedict better get #AlltheVelvet ready because he's going to be nominated for a bunch of awards.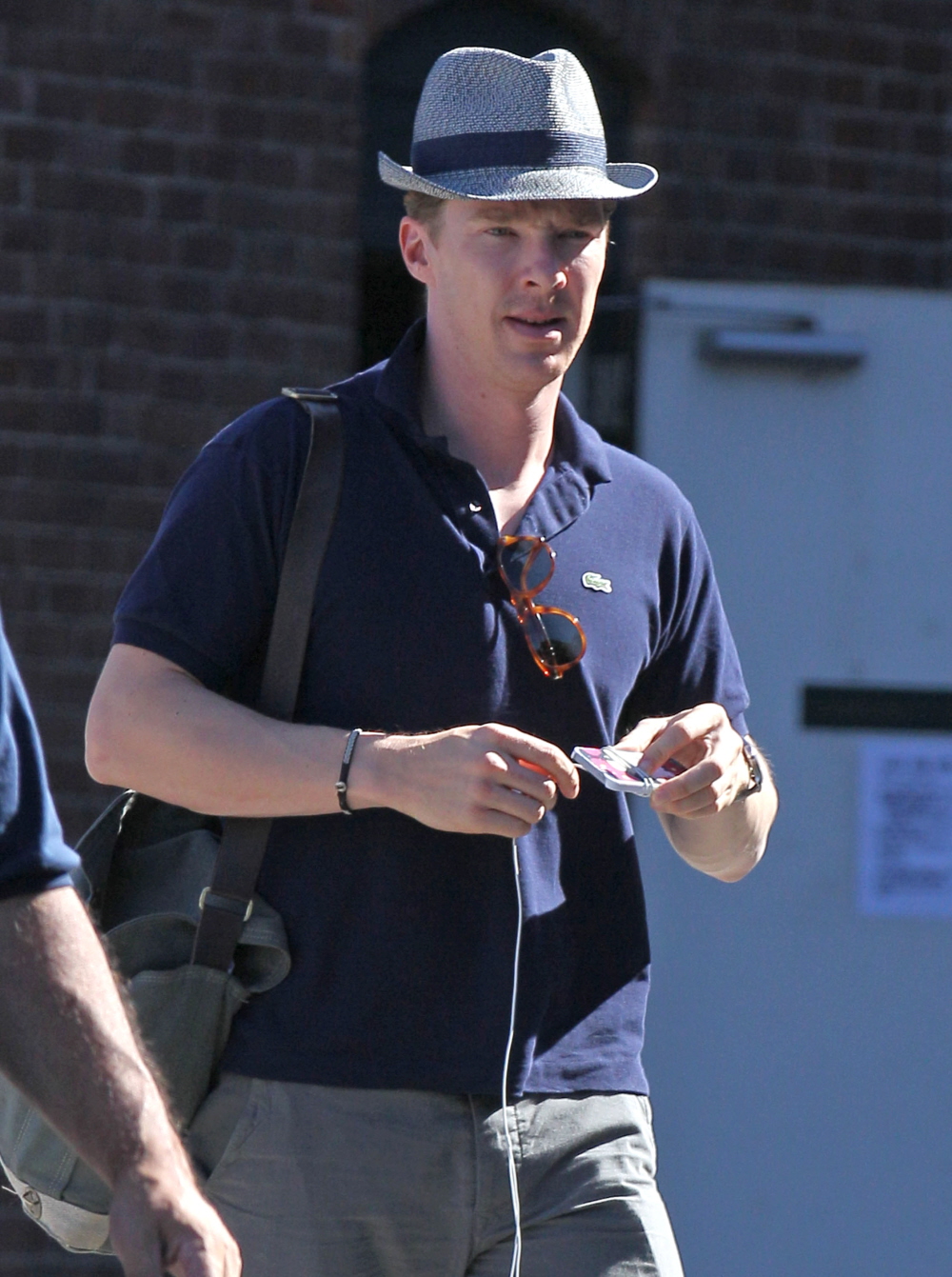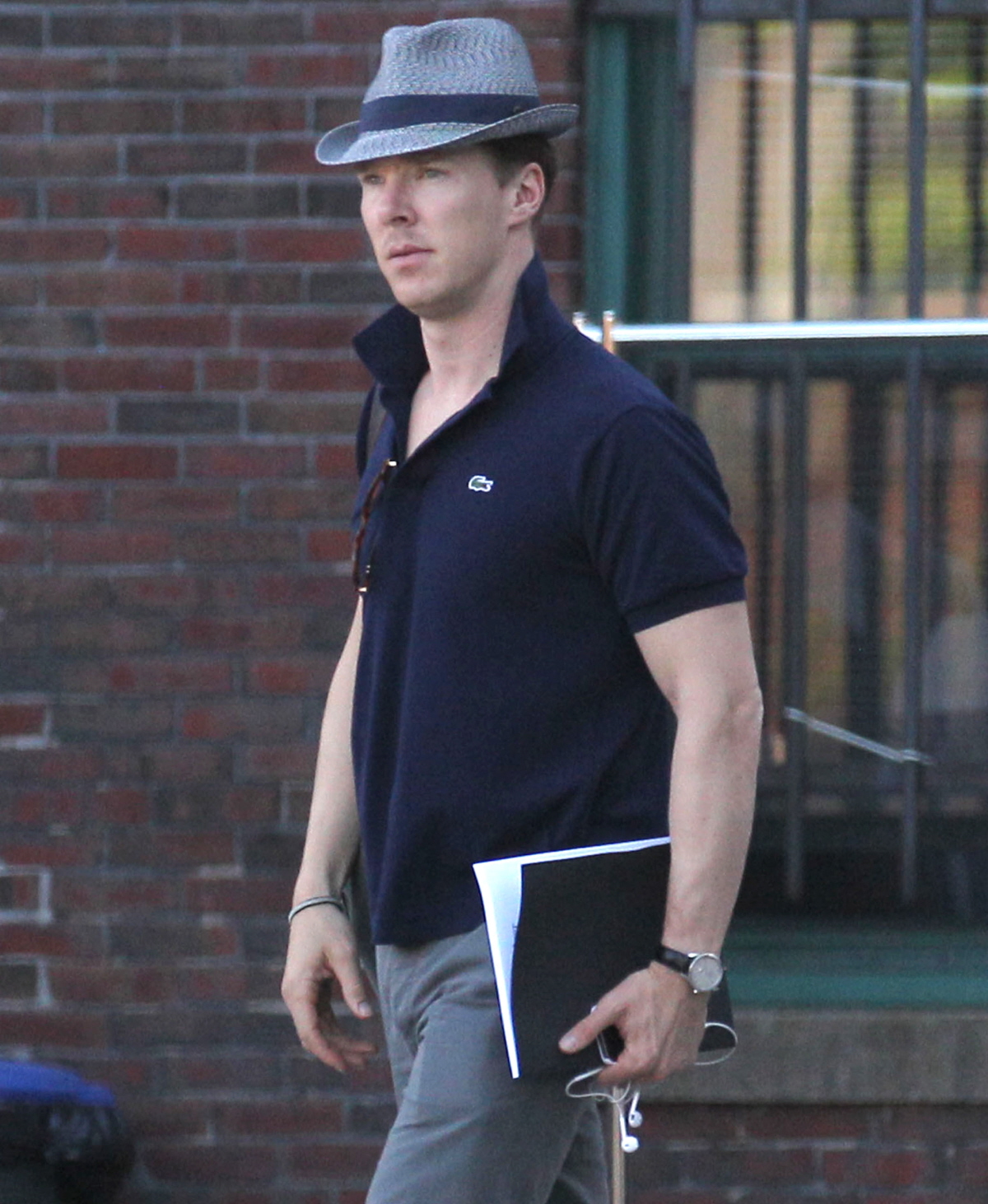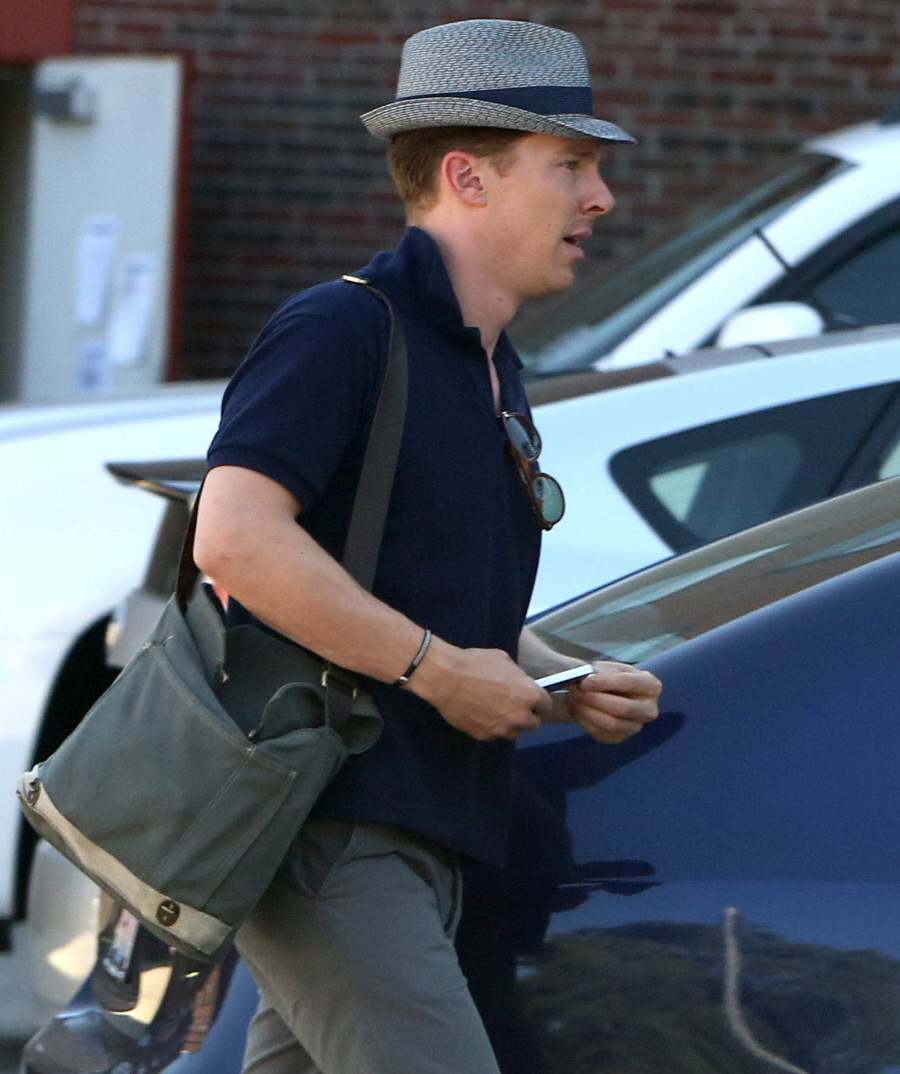 Photos courtesy of Fame/Flynet.