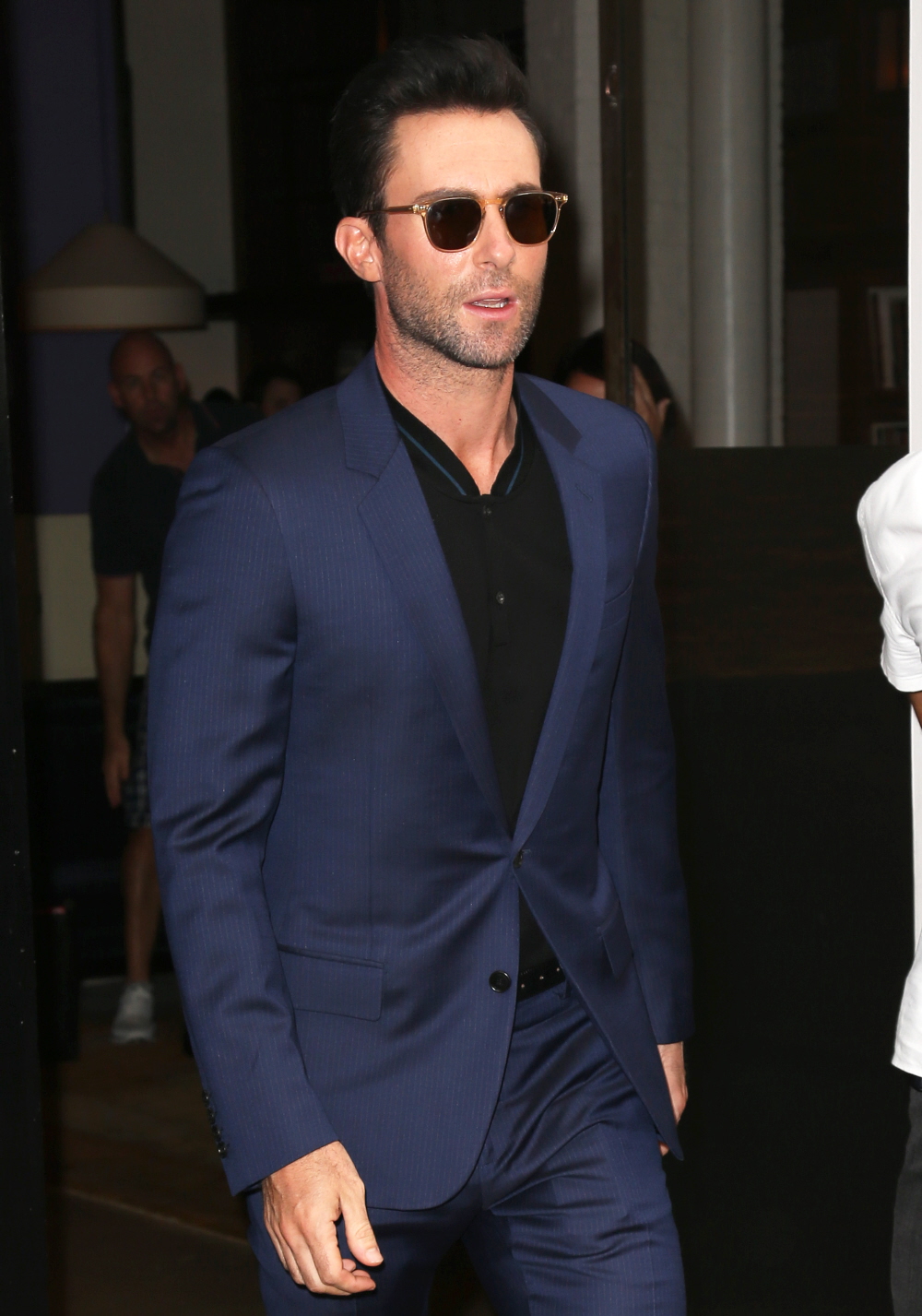 You know how everyone is always so grossed out by Robin Thicke's Eau D'Ouchebag? It's true, he's disgusting. But in my opinion, Adam Levine is grosser. I don't know why I feel this way. Maybe it's because Levine has a weasel-face. Maybe it's because he's an unrepentant modelizer who treats girlfriends like crap. Maybe it's because he wraps up his douche in a faux-feminist, faux-modern-man package when he's just the same as every other douchey pop star. Anyway, Adam's promotional work on behalf of Begin Again has completely turned me off from a movie that I otherwise would have been interested in seeing. Here are some of his latest quotes, from an interview with USA Today:
He didn't get paid for Begin Again: "I did this movie for no money. I'm very lucky that I'm in that position," he says. At this point, given the cash he's made through The Voice and from being in Maroon 5, he's set. "I want to have good experiences. I don't want to do a bunch of (expletive) that I hate. I want to treat (acting) completely differently because I have the very fortunate luxury of not having to think of this in terms of money."

He doesn't do his laundry or clean his house: "I have news for you: Whether or not you do your own laundry does not make you humble. It's not a defining characteristic of being humble. I'm not going to throw a party because a famous person does their laundry — or better yet, says they do their own laundry. You should say, 'Let's go to your house so I can see you do your own laundry.'"

He won't ever pull a Mila Kunis: "It makes no sense to me. Say, 'I don't want to do this interview.' Don't show up here and take it out on another person. It's never anyone else's fault. I'm not passive-aggressive. I don't have misguided frustration and anger. It's razor-sharp. If I'm mad at you, you'll know it quickly."
I like what he says about doing interviews and not being a passive-aggressive tool, like Mila Kunis. But I dislike what he says about not doing his laundry – it's like he doesn't believe there are rich, famous people who do regular household chores. Some of us just like to do laundry. Some of us like folding our clothes. That being said, if I could afford a maid, I would totally get one.
Oh, and Adam recently denied sleeping with Lindsay Lohan. Do you believe him? On one side, Lindsay is made of crack lies. On the other side, Levine is a dirtbag who would have totally tapped that.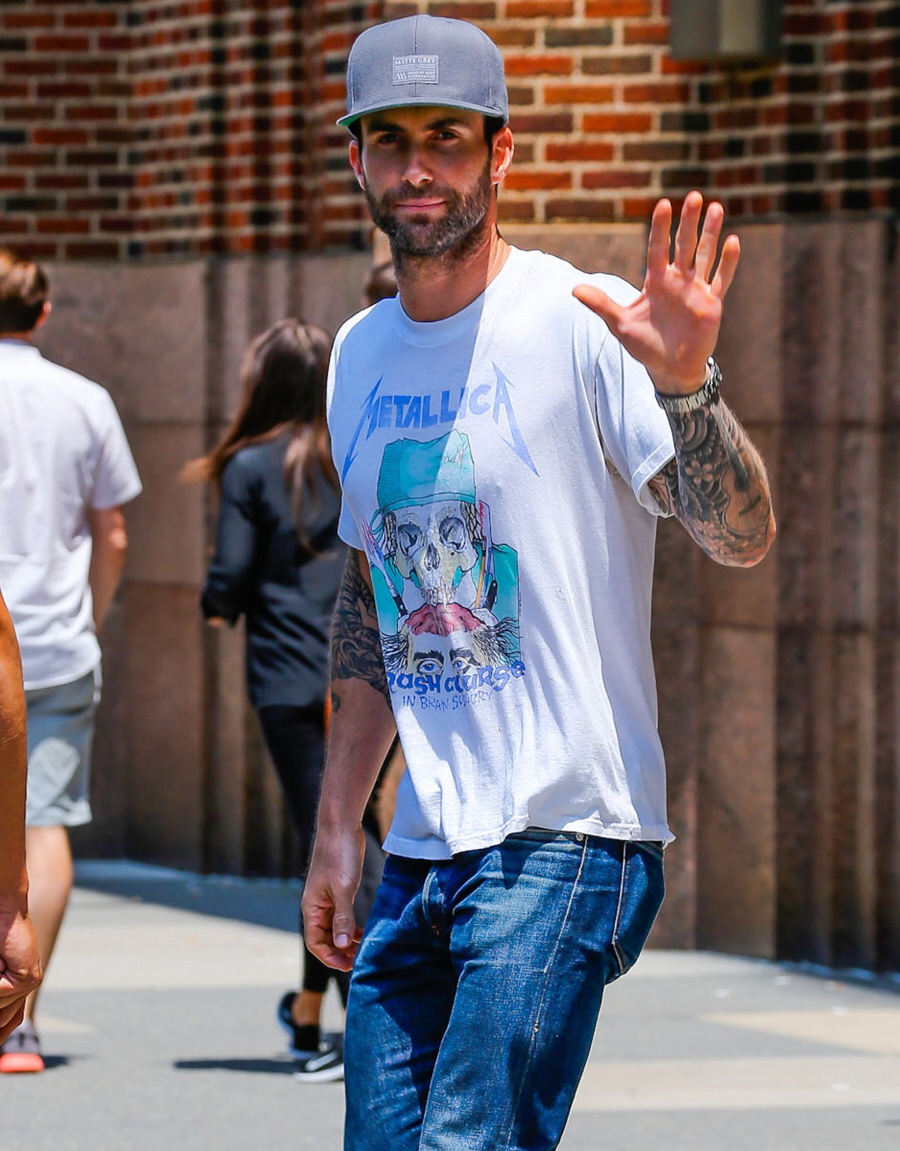 Photos courtesy of Fame/Flynet.