The Independent Spirit Awards are the drunk uncle of awards shows – I mean that because everyone shows up, gets drunk, and acts foolish. The 2009 Independent Spirit Awards were no different, although lacking in some of last year's glamour.
This year's host was British comedian Steve Coogan, who had some early jokes that hit the audience in the sweet spot. The show started off with a tape of Ben Stiller introducing Coogan – Stiller said that he likes Coogan because Coogan was "always available" to fill the smaller, less important parts in movies, and that Coogan "never interferes with the bigger, funnier actors." When Coogan came on, he did several one-liners, the best of which was when he said Mickey Rourke borrowed Michael Bolton's old hair for The Wrestler – it was funny because Bolton was there. In another bit, Coogan said he hoped "milk" wouldn't become a new homosexual code word stolen from the English language, like "gay" or "fist". Funny.
Some of the bigger stars showed up – Anne Hathaway, Mickey Rourke, Cameron Diaz, Lucy Lui, Christina Applegate, Taraji P. Henson, Penelope Cruz, James Franco, Terri Hatcher, Aaron Eckhart, Debra Winger and Jessica Alba all showed up. Drew Barrymore, Owen Wilson and Ben Stiller all appeared in video clips specially made for the Spirit Awards, and all of them were some of the funniest bits of the show. Here's a list of the winners:
Best Feature: The Wrestler
Best Director: Tom McCarthy, The VisitorBest Male Lead: Mickey Rourke, The WrestlerBest Female Lead: Melissa Leo, Frozen River
Best Supporting Actor: James Franco, Milk
Best Supporting Actress: Penelope Cruz, Vicky Cristina Barcelona
Best Screenplay: Woody Allen, Vicky Cristina BarcelonaBest First Screenplay: Dustin Lance Black, Milk
Best First Feature: Syncodoche, New YorkRobert Altman Ensemble Award: Syncodoche, New York
John Cassavetes Award: Search for a Midnight KissBest Documentary: Man on Wire
Some of the speech highlights, for me, were Penelope Cruz and Mickey Rourke. Penelope gave a charming speech where she gave special thanks to Woody Allen, who she said left filming the day she was supposed to make out with Scarlett Johannson. Woody left because he found a weird freckle and had to consult a dermatologist. The way Penelope told the story was very funny.
Mickey Rourke didn't thank his dogs (or if he did, it was cut out of the AMC broadcast) – but he did thank Eric Roberts profusely, and for no particular reason other than Eric "showing his d-ck fifteen years ago". It was a what the f-ck moment, and it belonged to Mickey Rourke.
Another highlight was the some of the singing. It's a reoccurring theme for the Spirit Awards, that each Best Feature nominee gets a song sung to about the film, done in a very campy, over-the-top way. Teri Hatcher and Christina Applegate were two of the worst "performances", but Taraji P. Henson, singing the plot to Ballast to the tune of Aretha Franklin's "Respect" – it brought the house down. Girl's got pipes.
All in all, it was a nice ceremony, but it seemed to lack some of the fun and craziness that previous Spirit Awards shows have had in the past – it was obvious on the AMC broadcast that several of the speeches were being edited either for time or for content, which made the whole show seem rushed. As far as the Spirit Awards carrying over to the Oscars – I think Penelope Cruz and Mickey Rourke have the best shots at it, but probably not both. Since Vicky Cristina was so recognized, I have to think that Penelope might get ignored for the Oscars. We'll see!
Mickey Rourke's acceptance speech – NSFW

Photo credit: WENN
Elizabeth Banks, Kerry Washington, Mary-Kate Olsen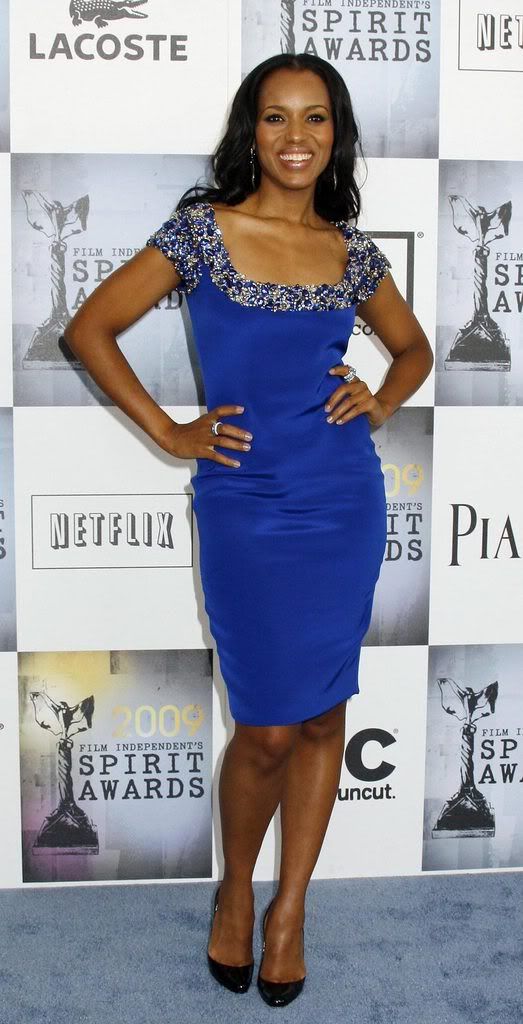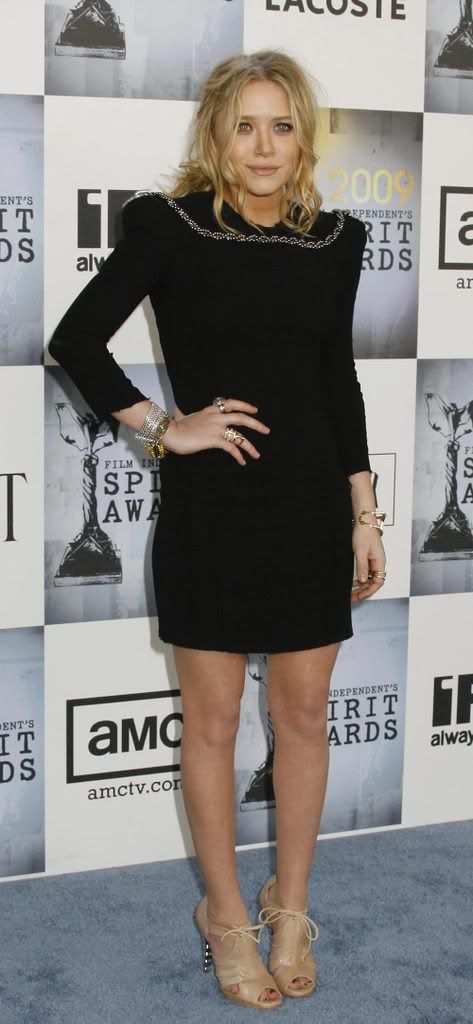 Sheryl Crowe, Rosie Perez, Jessica Alba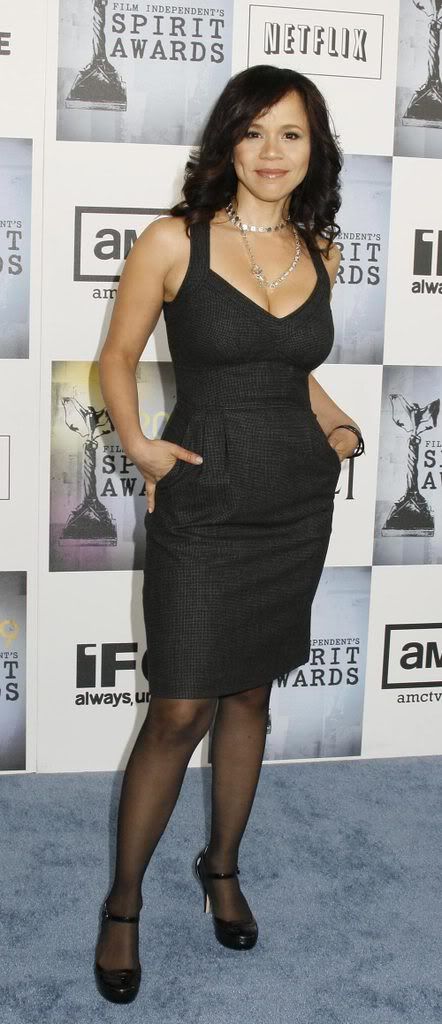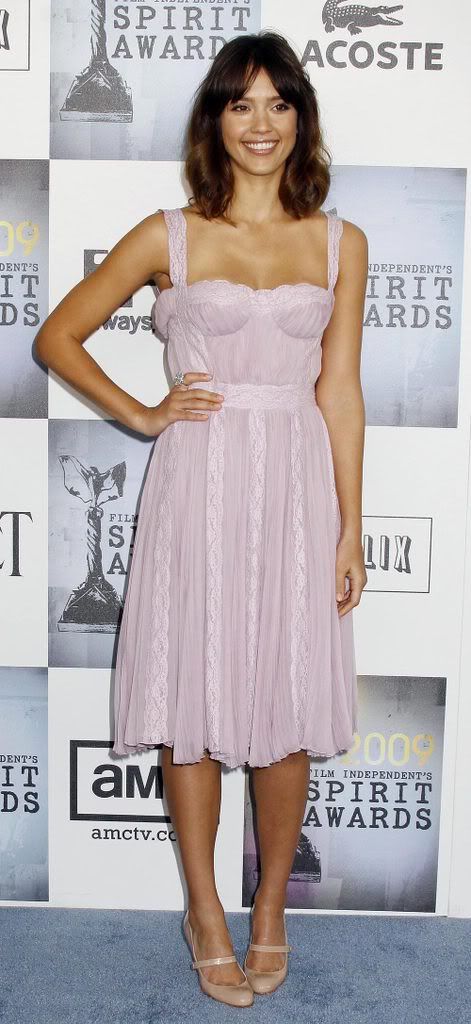 Teri Hatcher, Rachel Weisz, Andie MacDowell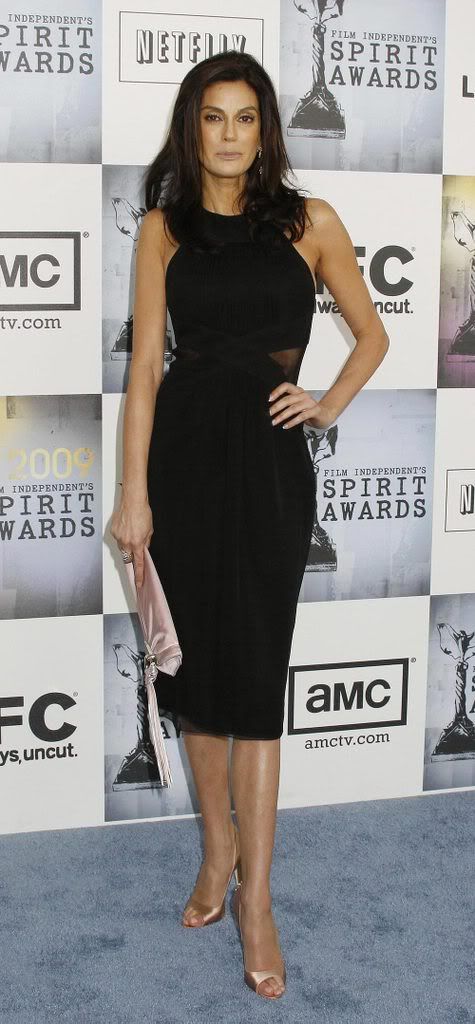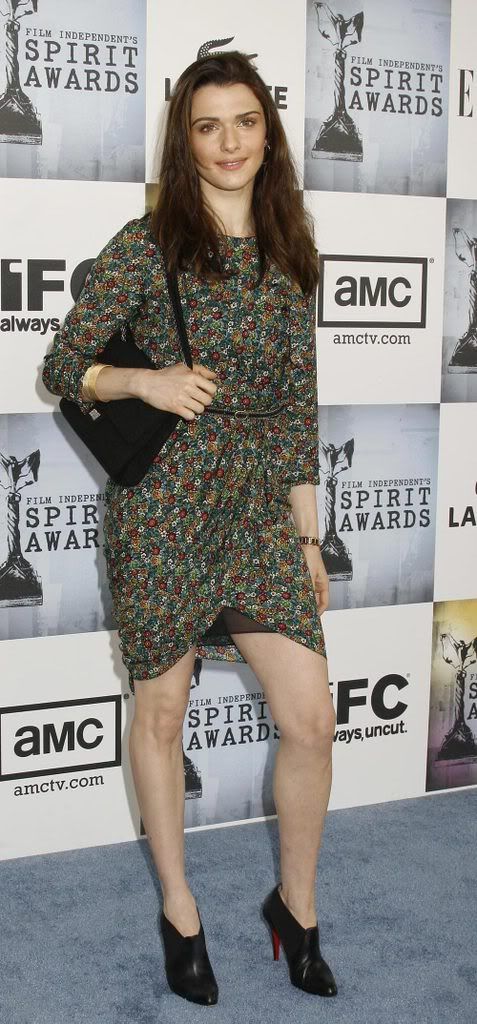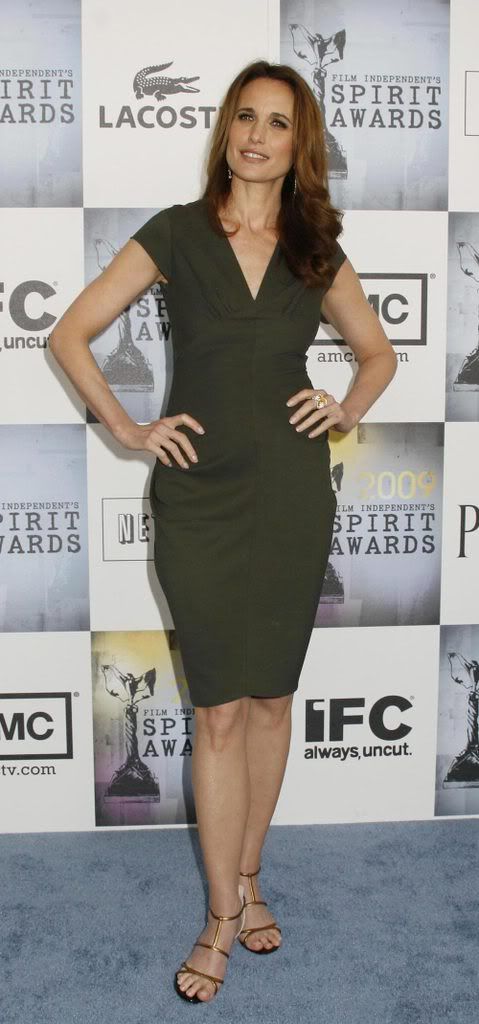 Taraji Henson, Mickey Rourke, Keisha Castle-Hughes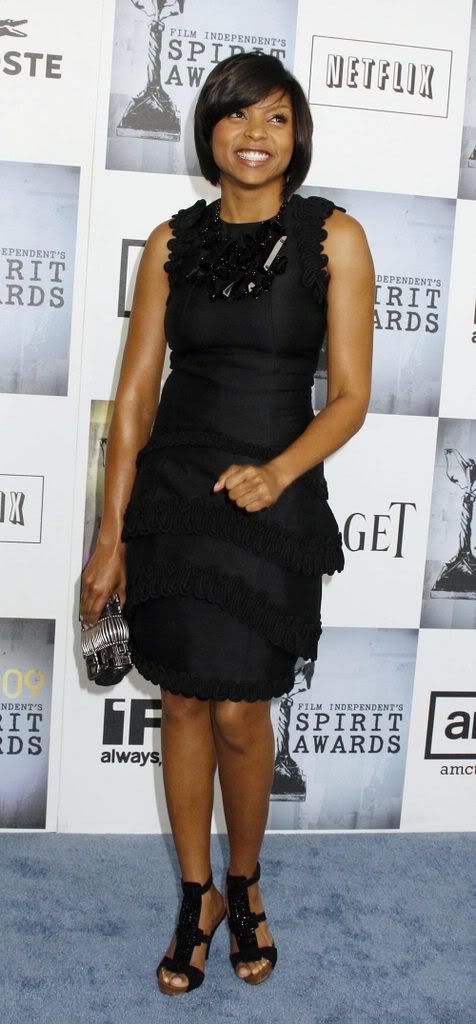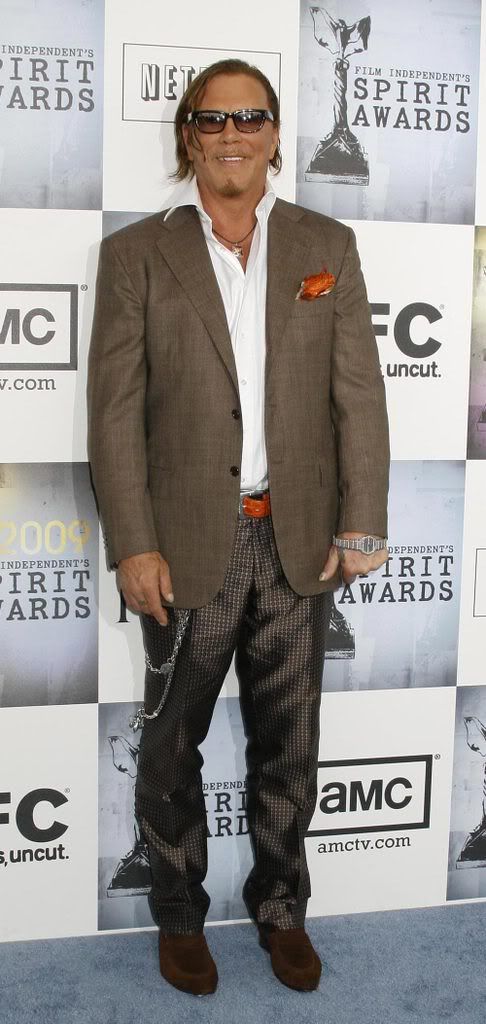 Mena Suvari, Zooey Deschanel, Lucy Liu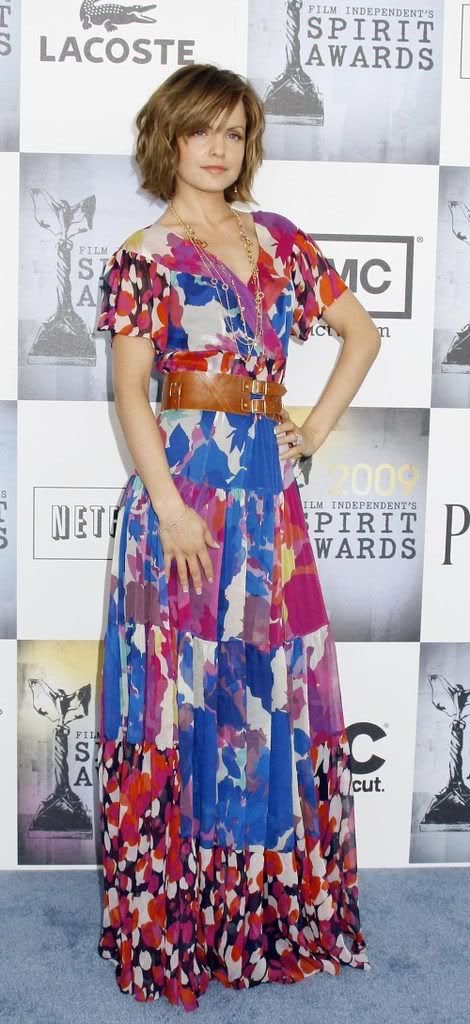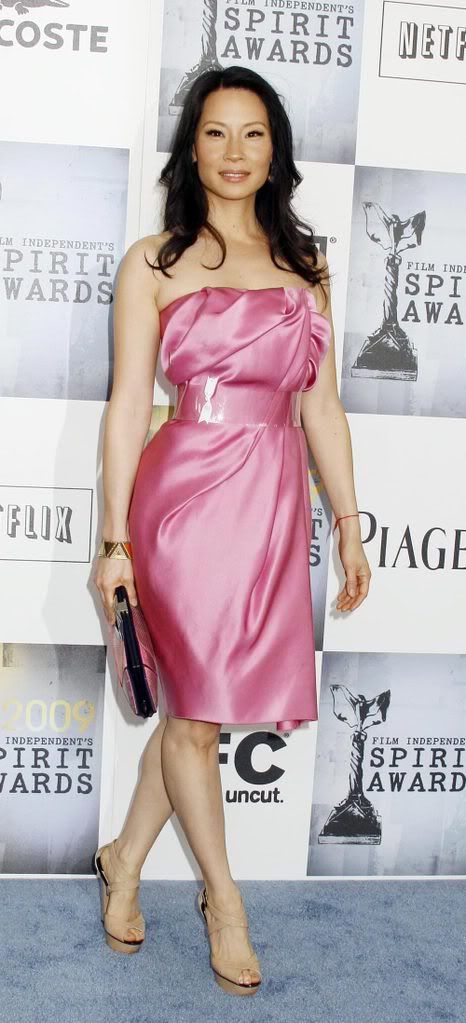 Debra Winger, Justine Bateman, Jon Hamm and Jennifer Westfeldt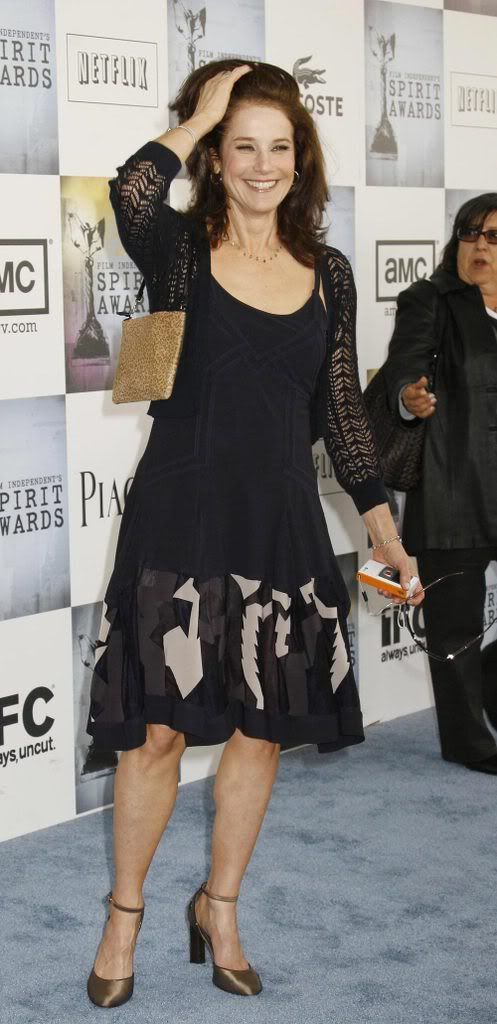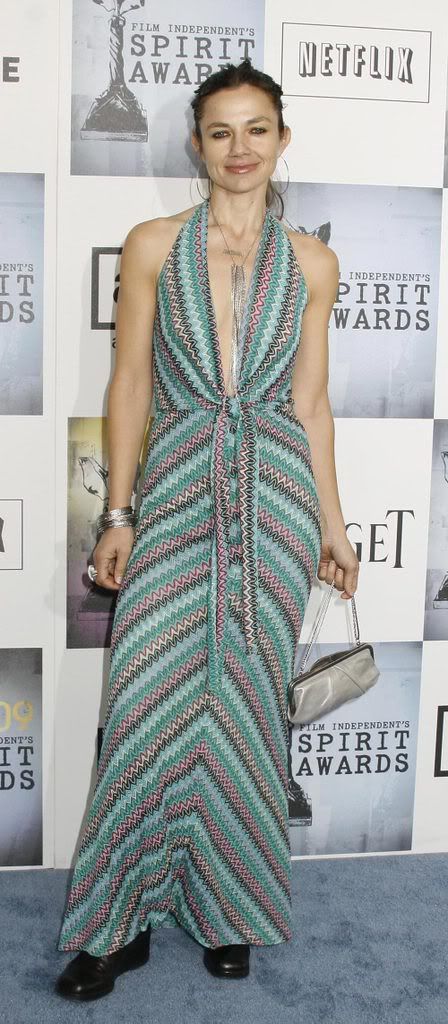 Dana Delany, Michelle Monaghan, Padma Lakshmi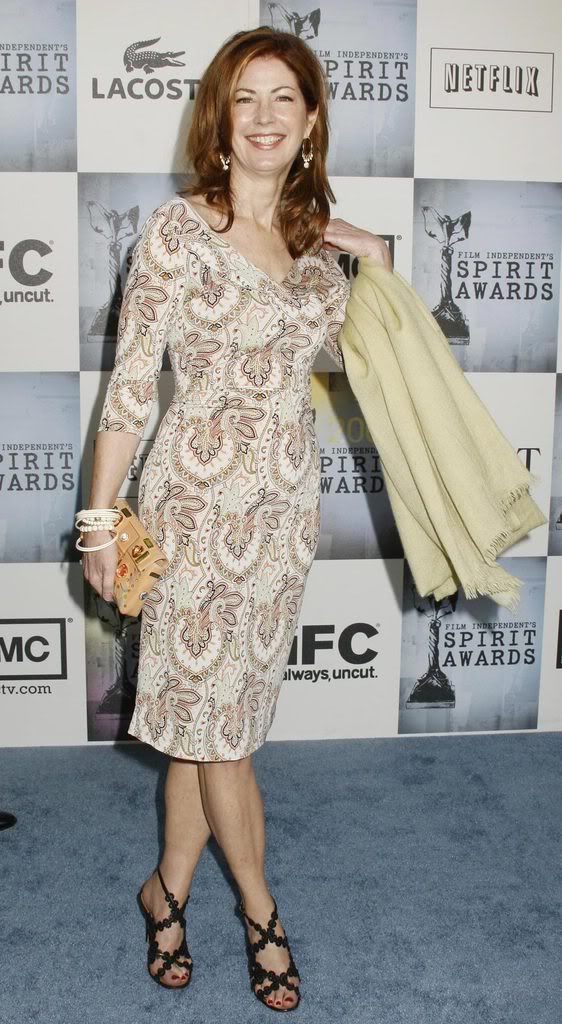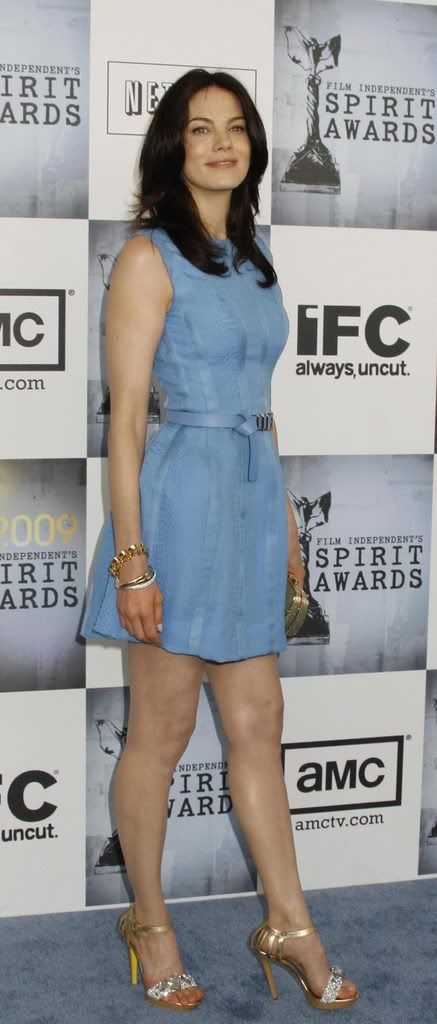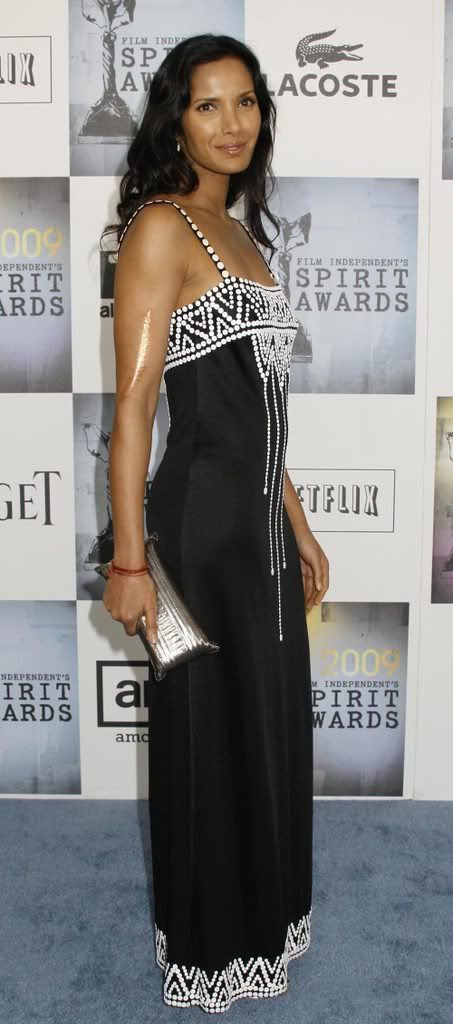 Michelle Williams, Robin Wright Penn, Ellen Page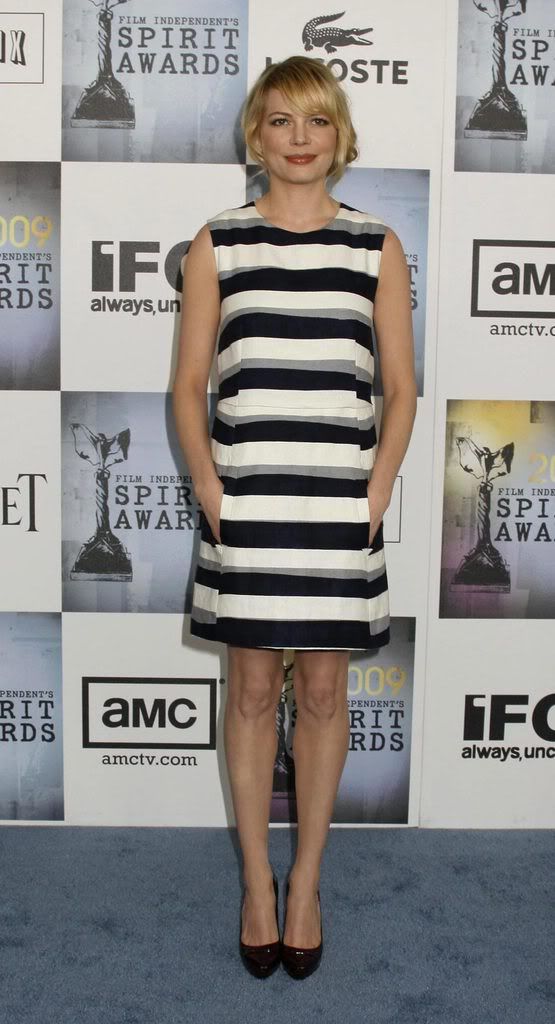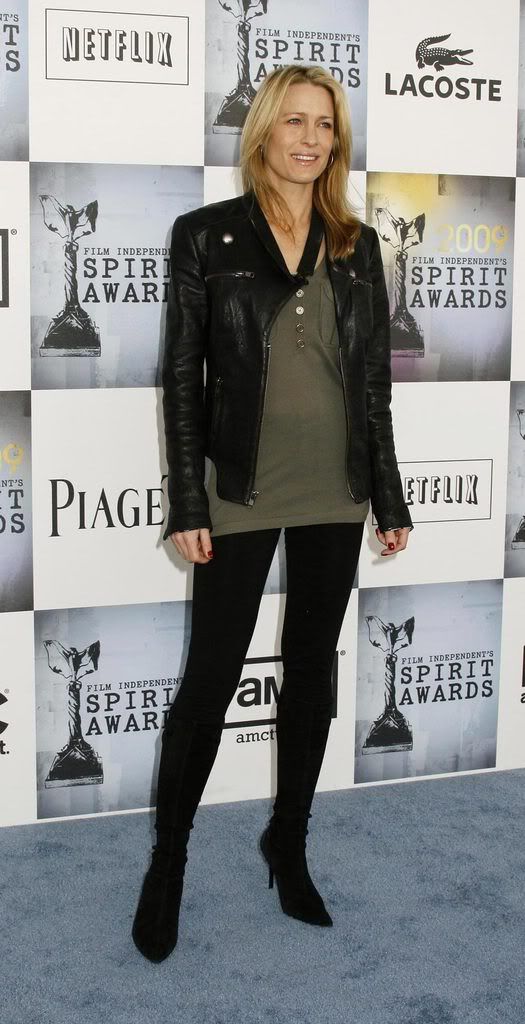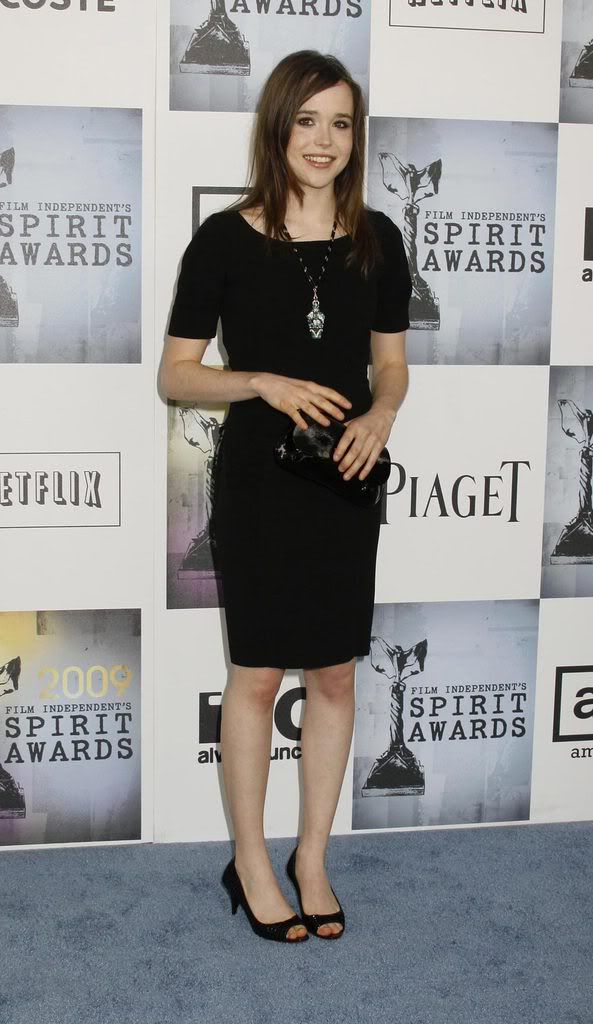 Melissa Leo, Penelope Cruz, James Franco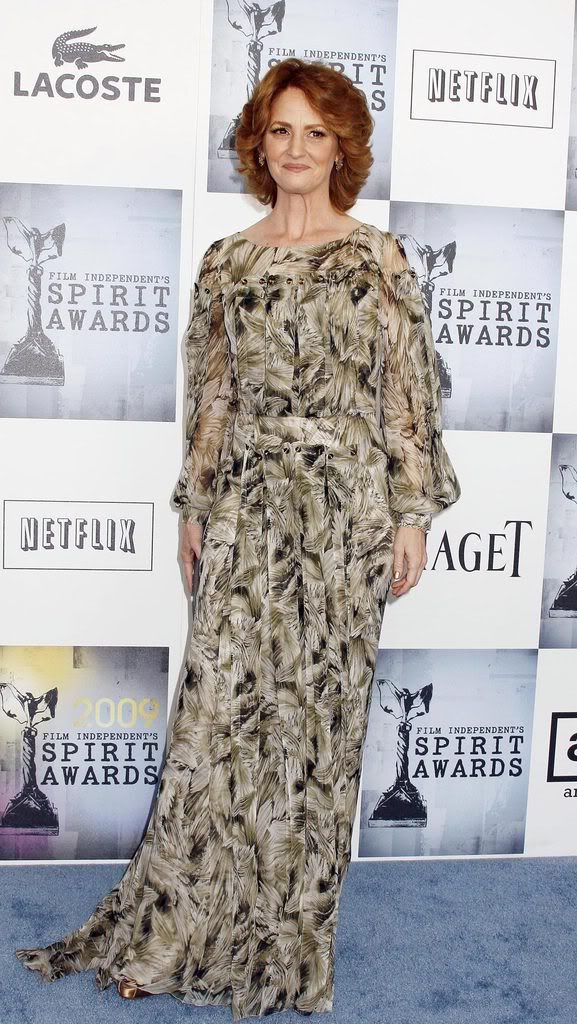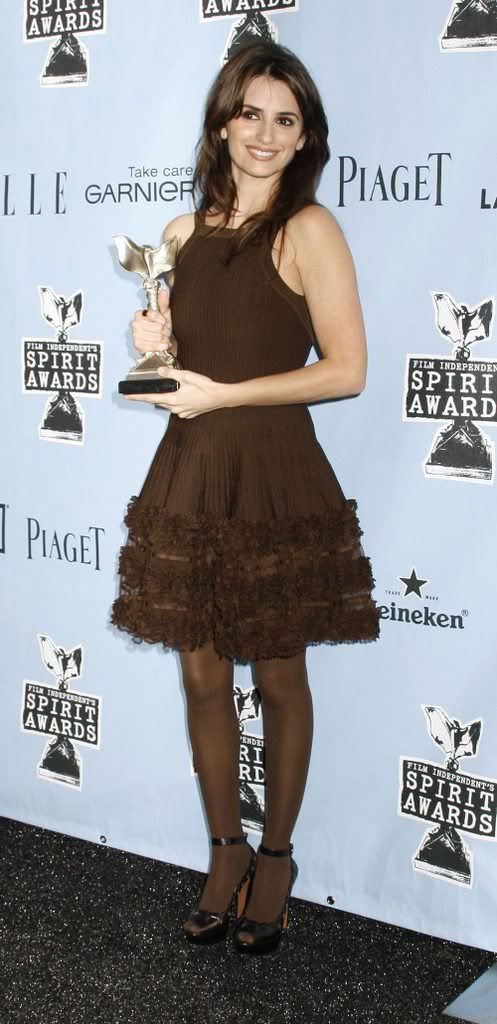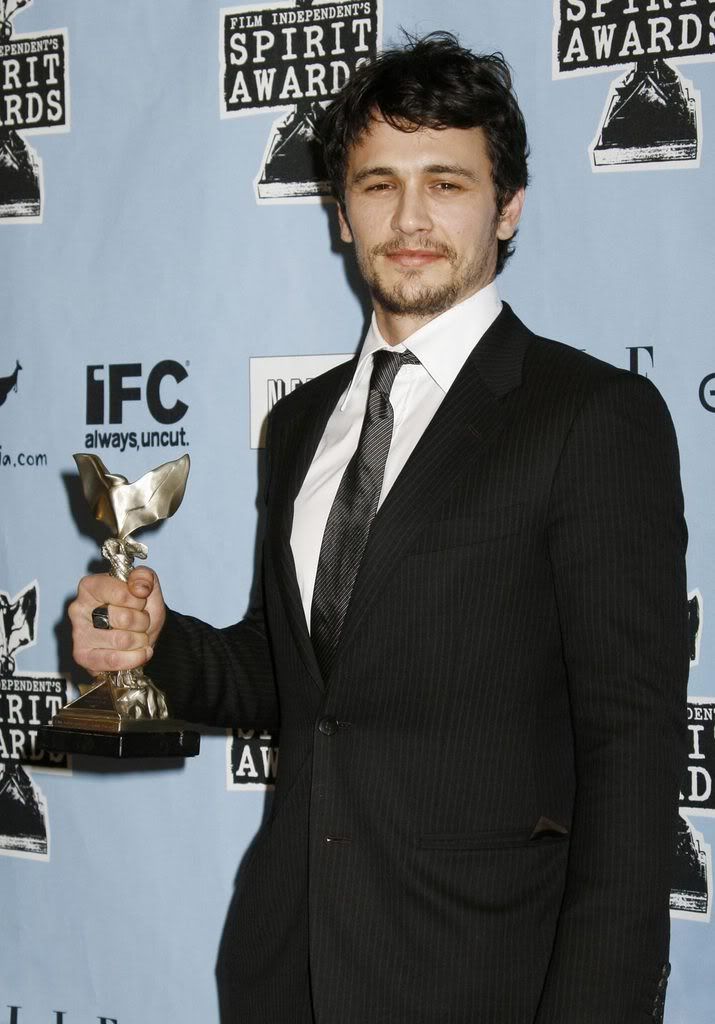 Anne Hathaway, Claire Danes, Cameron Diaz