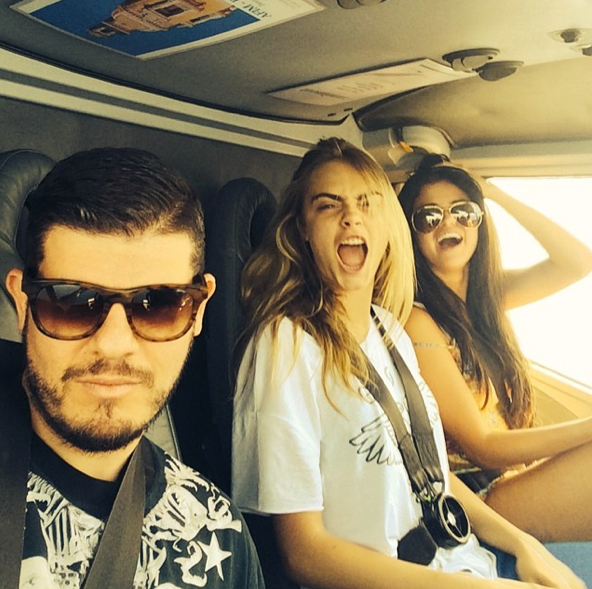 Selena Gomez has been all over the Ischia film festival for several days. She's there for the premiere of her movie, Rudderless, and the festival gave her the Kids Global Icon award. Selena probably rolled her eyes in private over that one, but she can take comfort in how little such an award means. This is the same festival who just gave Lindsay Lohan the Comeback Award.
Selena is acting anything but childlike at this festival. She's hanging out with Cara "coke dropper" Delevingne on yachts and in helicopters. Both Selena and Cara have been Instagramming their newfound friendship. This can't end well. Are you worried about Selena? She keeps making bad decisions and surrounding herself with dubious company. I want to say that Cara is a slightly better influence than Justin Bieber, but it's a close call. We're talking about a model who slept through her own Vogue interview.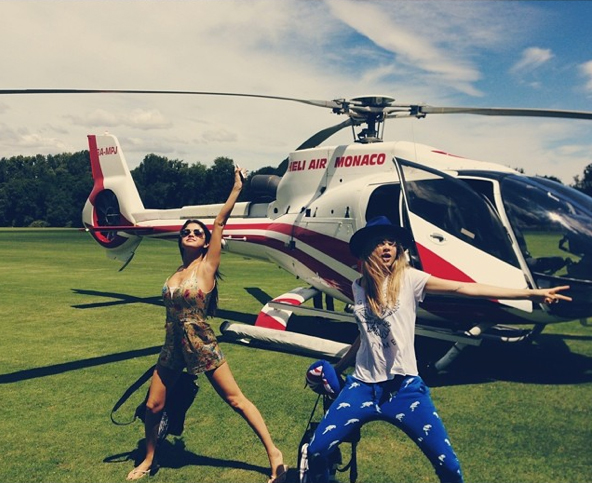 In the gallery, I'm including photos of Selena doing the fashion thing (in 5 different outfits) at the festival. Maybe a few of you still care about Selena's fashion choices, so here they are in order. (1) At the Rudderless premiere: an okay Emanuel Ungaro sheer polka-dot maxi shirt dress; (2) Arriving at the festival: a very unflattering Zimmerman Resort floral-print, yellow halter dress; (3) At a photocall: an awful Blumarine sheer rose-embroidered shirt & tulle skirt; (4) Out on the town: a cute floral/metallic Zimmermann resort playsuit; (5) At the gala dinner: a not-bad Kayat Spring 2014 black gown with plunging neckline and thigh-high slit.
Here's another picture of Cara and Selena being entirely wholesome together.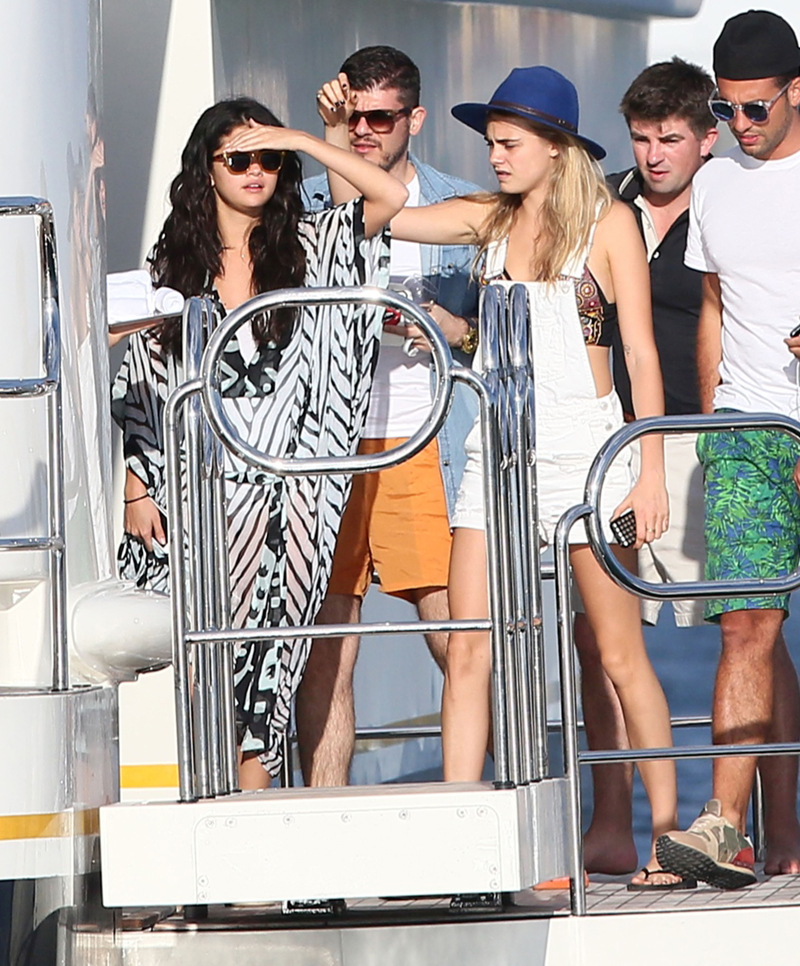 Photos courtesy of Fame/Flynet, WENN, Cara Delevingne on Instagram & Selena Gomez on Instagram